4 Reasons to Consider a Yacht for Your Solemnisation
2020-07-30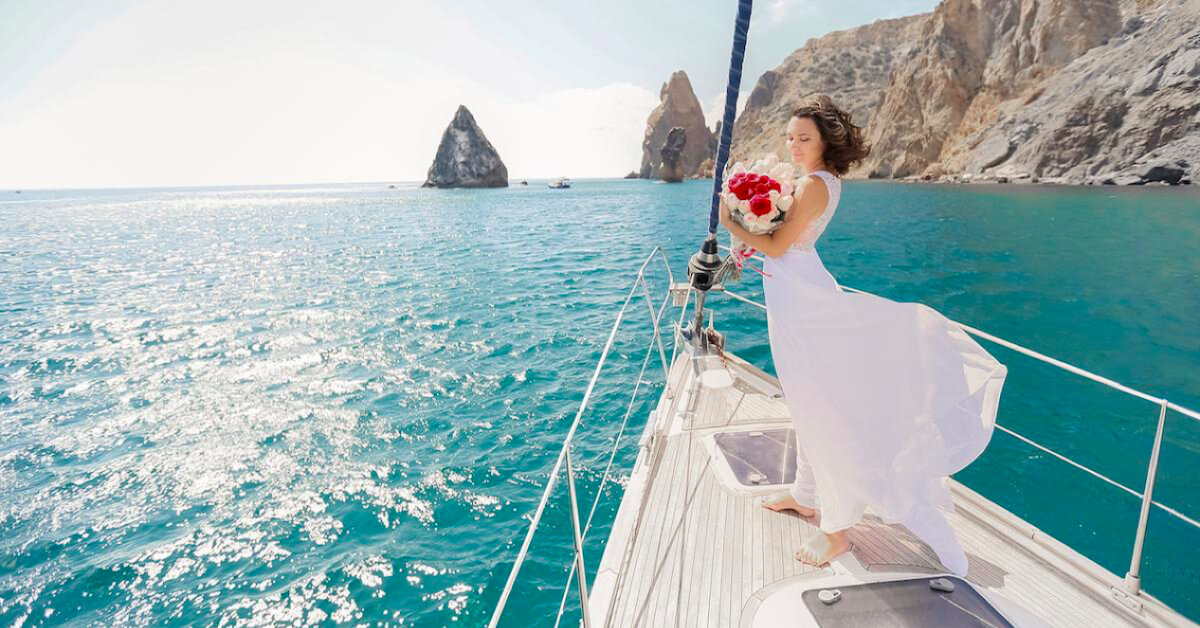 Saying your vows at your wedding is a once-in-a-lifetime occasion, and your choice of wedding venue will be a crucial factor that impacts the entire experience. If you're looking for something beyond the "safe" choices like restaurants and wedding ballrooms, how about holding your solemnisation on a yacht?
Imagine reciting your vows on the deck with the crashing sounds of waves and the azure skies as your backdrop – how incredibly romantic! But besides the superb view and natural "surround-sound system", here are some other reasons why a yacht could be a great idea for your solemnisation:
1. Impress your guests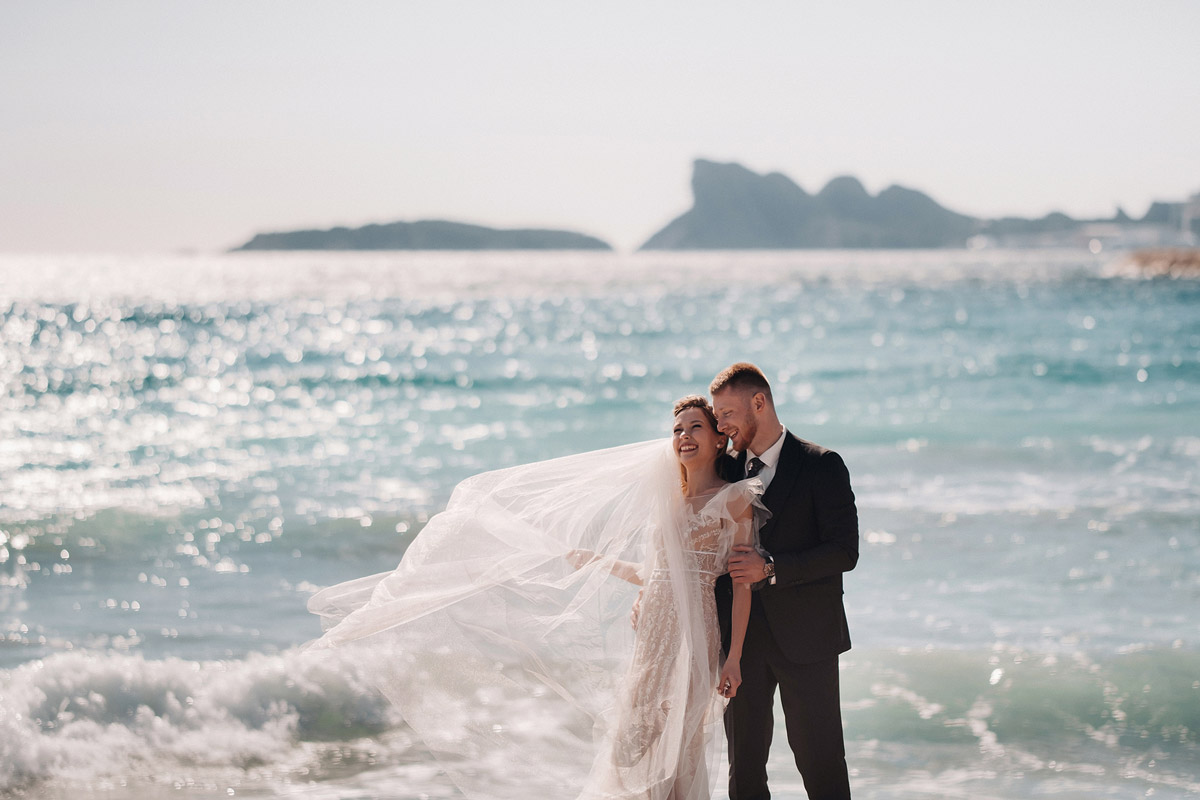 First off, the moment your wedding invitation reaches your guests, they would have noticed the unique venue and already have a good impression of your celebration. Without a doubt, it is a special experience that not many would get to enjoy, and you can be sure that there will be tons of Instagram posts about your wedding!
Plus, nothing says "dream wedding" quite like a bridal gown fluttering beautifully in the sea breeze against the picturesque view of the sea – it's definitely a show-stopping sight for many to remember for a long while.
2. It's plenty of fun
An added bonus of having your solemnisation at a yacht is the fact that the fun can start right immediately after you've exchanged your vows. Similar to a poolside solemnisation but one level up, your friends and family can spend the rest of the time with entertainment that is not restricted to a four-walled space.
Depending on the yacht you charter, the variety of activities can range from karaoke and sunbathing to floats, banana boats, and jet skis for rent.
3. Dine by the sea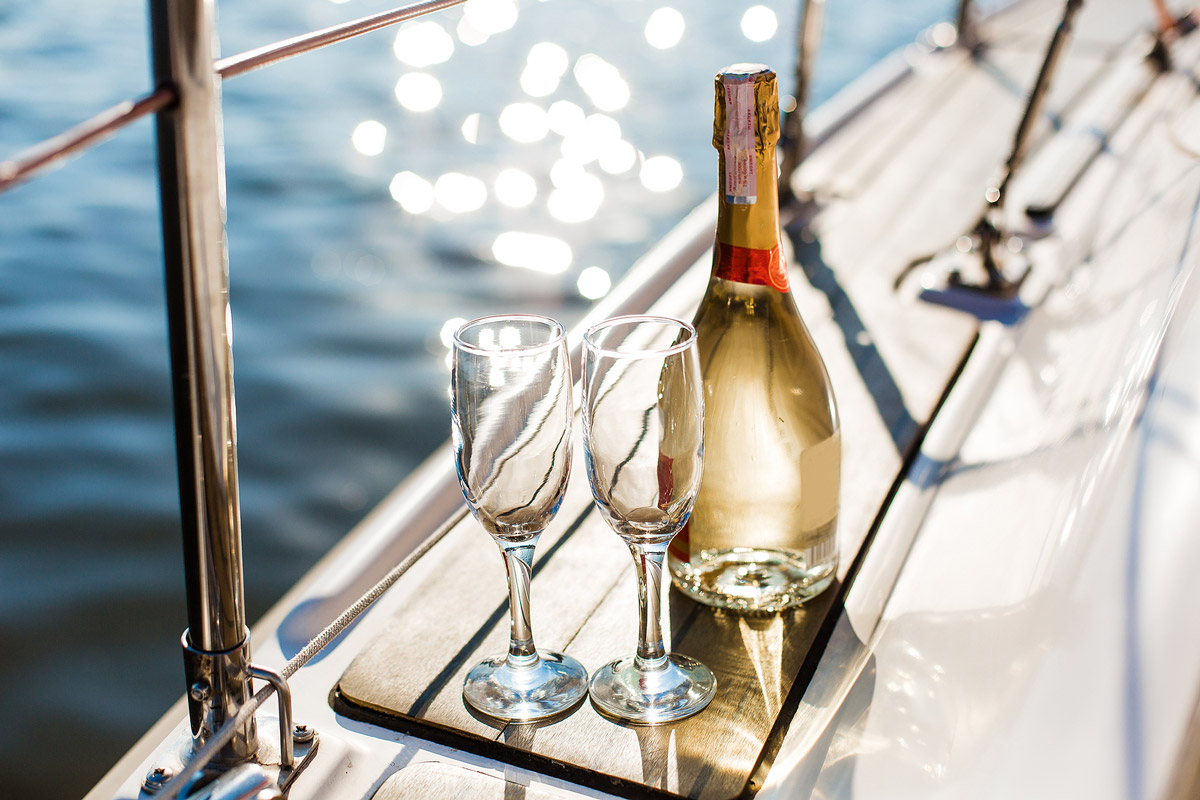 The choice of your wedding catering might be a little affected depending on the food restrictions that the charter may have. You'd typically get a BBQ menu with freshly-cooked food onboard that is prepared by the crew, but some do offer in-house buffet packages that include pastas, burgers, other western dishes, and desserts. Check with the crew if you are able to bring your own food. Regardless, a good view will always make food taste better, and there's no better view than the sun and the sea, right at your feet.
4. A natural beautifier for wedding photography & videography
With such a breathtaking view as your backdrop, just think about how your wedding photos and video would turn out! Your wedding videographer and photographer will be able to document your most important moments in absolutely cinematic styles, and some yacht charters also provide a stopover at nearby islands, which provides an idyllic setting for even more photo and video memoirs.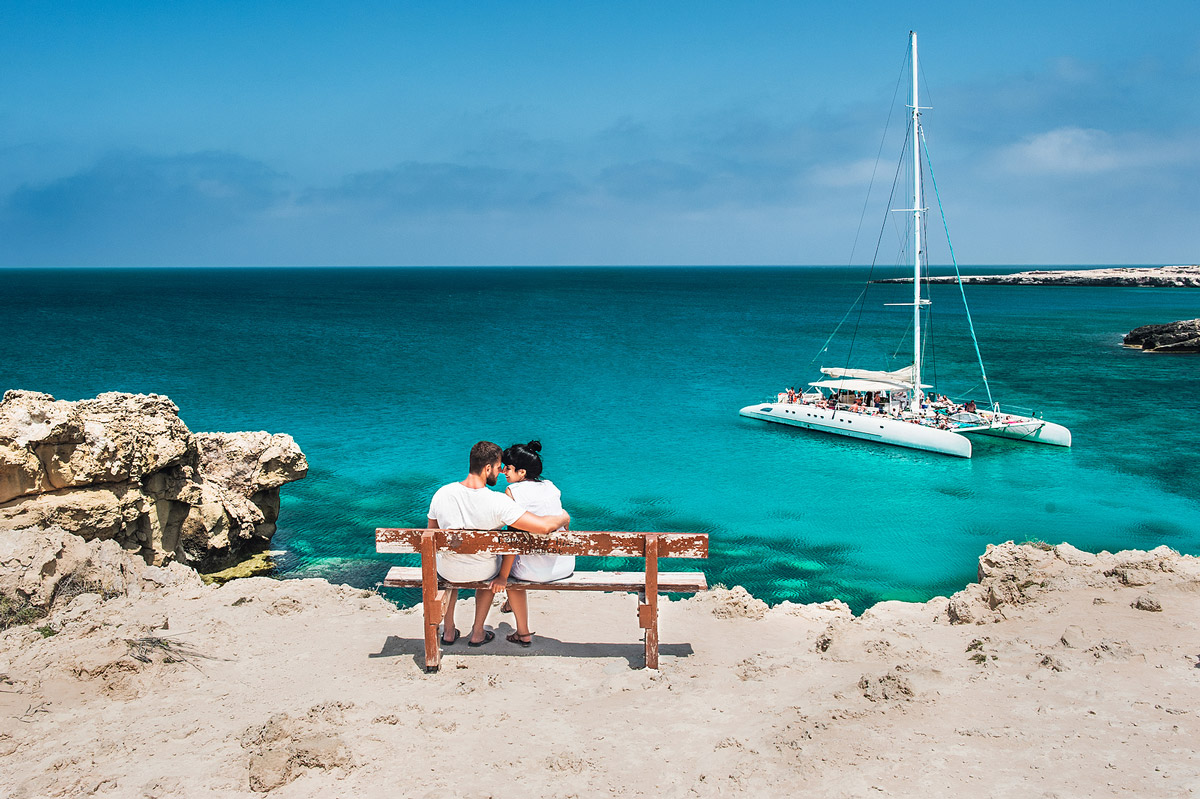 That said, if you're on board for this idea, you'll need to take into considerations the logistics for pulling off such an unconventional celebration. This includes your budget, the type of activities available, the yacht layout, wet weather plans, and whether or not the yacht charter has special wedding deals for all-inclusive packages.