4 Reasons Why Renting Your Wedding Dress Is Your Best Option
2022-04-25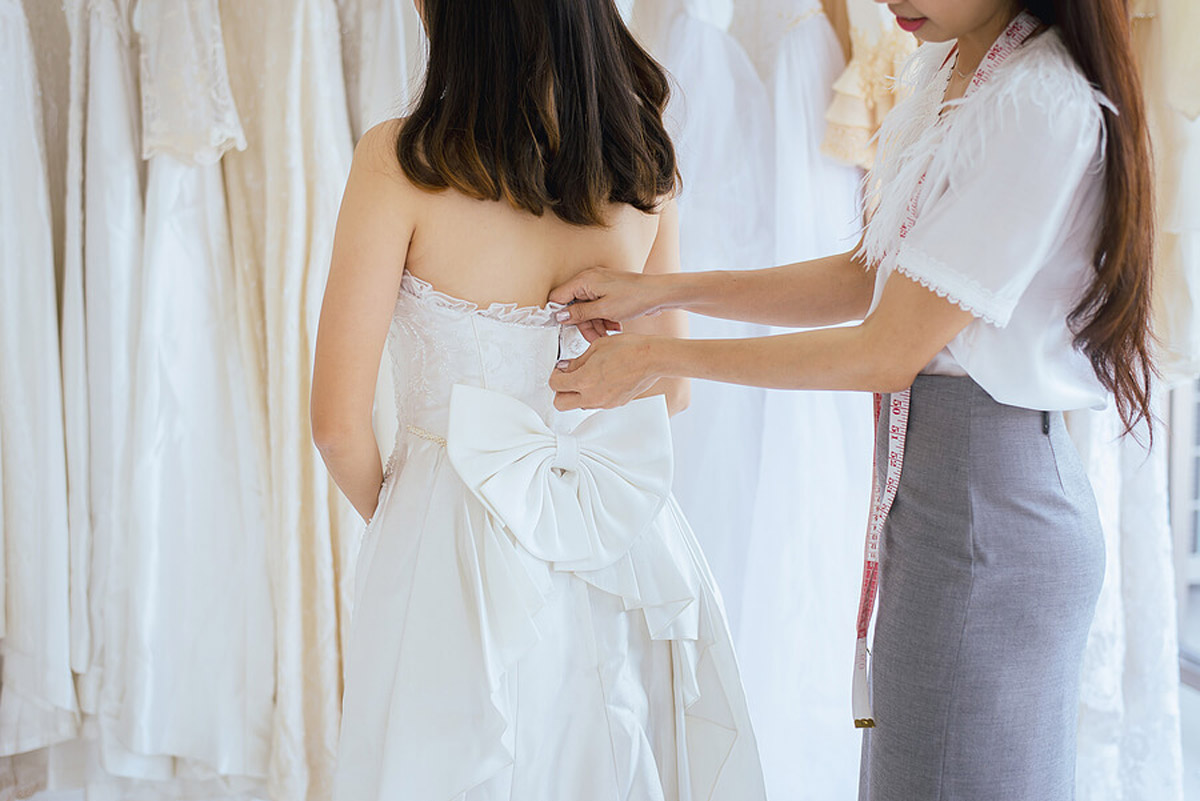 While love is a magical and beautiful thing, it can sometimes lead to you making expensive decisions, such as buying a S$5,000 wedding gown that you will only wear once in your lifetime. What's more, this is on top of all the other expenses you have to make to ensure your wedding will be beautiful! However, while extravagant weddings may seem to be the trend, you do not actually have to spend a fortune just to make your wedding day memorable.
If you have a limited budget, renting your wedding dress instead of buying one is a great way to cut the unnecessary expenses. Wedding dress rental has become increasingly popular in Singapore these days. This comes with no surprise considering that renting your bridal gown comes with a variety of benefits. Here are 4 major reasons why it is better to rent a gown for your wedding instead of purchasing one.
1. Wedding dress rental is much cheaper
This is perhaps the biggest advantage of choosing to rent your wedding dress. With renting, wedding gowns that were way over your budget are now in the realm of possibility! As you are only renting the dress for a day, you do not have to worry about spending thousands of dollars purchasing an outfit you will probably only wear once.
In Singapore, wedding dresses that are customised or ready-made for purchase can cost from S$3,000 to S$18,000. In comparison, the market rate for bridal gown rental in Singapore usually starts from only S$500. Hence, it is without doubt that renting your wedding dress is a much cheaper option than purchasing one. Renting can even bring a gown that costs four figures down to three!
2. You might get some extras
Your wedding outfit might look dull and dreary without some accessories like jewelleries, veils, and a slip. Fortunately, several rental companies will let you borrow these extras when you rent a wedding gown from them.
Being able to have all of these items at once can save you a lot of time and effort. On the other hand, buying your own wedding dress can bring so much hassle, as this would mean you will also need to find and purchase your own accessories.
3. Maintenance is not a problem
If the price of having your wedding dress made from scratch did not bother you yet, wait until you learn that preserving your dress post-wedding also comes at a huge cost. Oftentimes, a lot of effort must go into ensuring the intricate fabrics of your wedding dress do not tarnish or yellow over time. Fortunately, with a rental, you will no longer need to worry about how you will preserve your wedding gown after the big day.
As long as you can keep your gown intact, clean, and tidy during your wedding, there is no need for you to worry about storing and maintaining it after, since all you have to do is to return it in one piece to the rental company. Renting will also help you avoid the clutter of having a huge wedding gown hanging inside your closet.
4. It is good for the environment
The production of single wear wedding dresses is not only expensive but also harmful to the environment. During the production process of these dresses, plenty of materials are usually cut away and then discarded. Most of the time, they are neither reused nor disposed of in a sustainable manner. As a result, they add to the tons of waste that already pollute the earth's land and water.
By renting your wedding gown, you can rest easy knowing that your special event will not contribute to the environment's harm. Because a rented dress just goes back into use for future weddings after yours is over, it is undoubtedly your most affordable and environmentally friendly option!
Conclusion
You do not need an overpriced designer gown for your wedding day to be special and memorable. Even with a rented wedding dress, your wedding day will surely be unforgettable because it will be filled with precious, candid moments and love. By renting your wedding dress, you are not only saving a lot of money, but you are also helping save the environment!
Hopefully, the reasons we shared in this article have convinced you to rent your wedding gown instead of buying one. If you need some assistance in pulling off a stunning but budget-friendly wedding, Blissful Brides is here for you! We have a reliable team that can help you meet all your wedding needs even with a limited budget – from sourcing the most talented florist and actual day wedding photographer in Singapore, to looking for the best bridal gown rental. Get a quote from us today to be one step closer to achieving the wedding of your dreams – hassle-free!