4 Ways To Prevent Bridesmaid Drama While Planning A Wedding
2021-07-21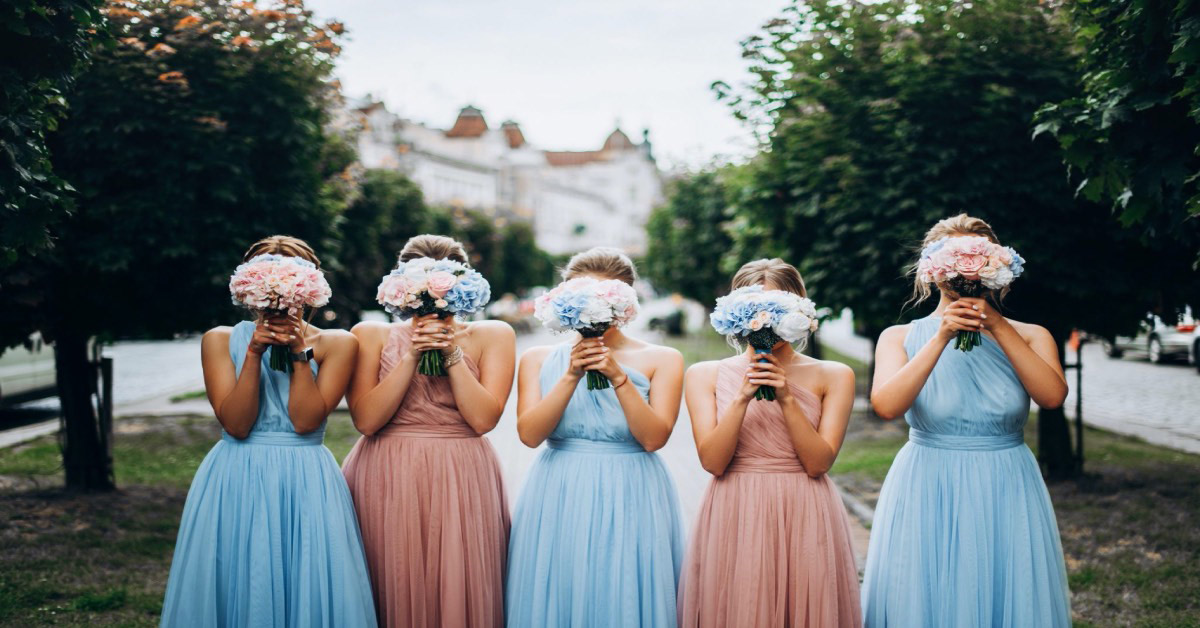 For any bride-to-be, choosing your bridesmaids would undoubtedly be one of the most straightforward tasks to cross off your wedding planning checklist.
Your bridesmaids are, of course, your best friends. They are your key players who've been by your side through thick and thin. Having these girls stand by your side on your big day as you waltz down the aisle towards your new future will make you feel nothing short of comforted and supported.
As much as roping in your girl squad for your wedding being a fond memory to forever hold dear, having too many personalities in one room may be a recipe for disaster. After all, wedding planning is a gruelling process in itself, and the stress from pre-wedding jitters and high expectations can creep up on anyone during this time of heightened emotions.
Your wedding is a once-in-a-lifetime affair, and you want everyone to enjoy the party. To ensure your special day goes off without a hitch, both you and your bridesmaids need to be on the same page throughout the wedding planning journey.
So here are a couple of practical tips to avoid potential bridesmaid drama from stirring!
1. Nip Any Brewing Drama in the Bud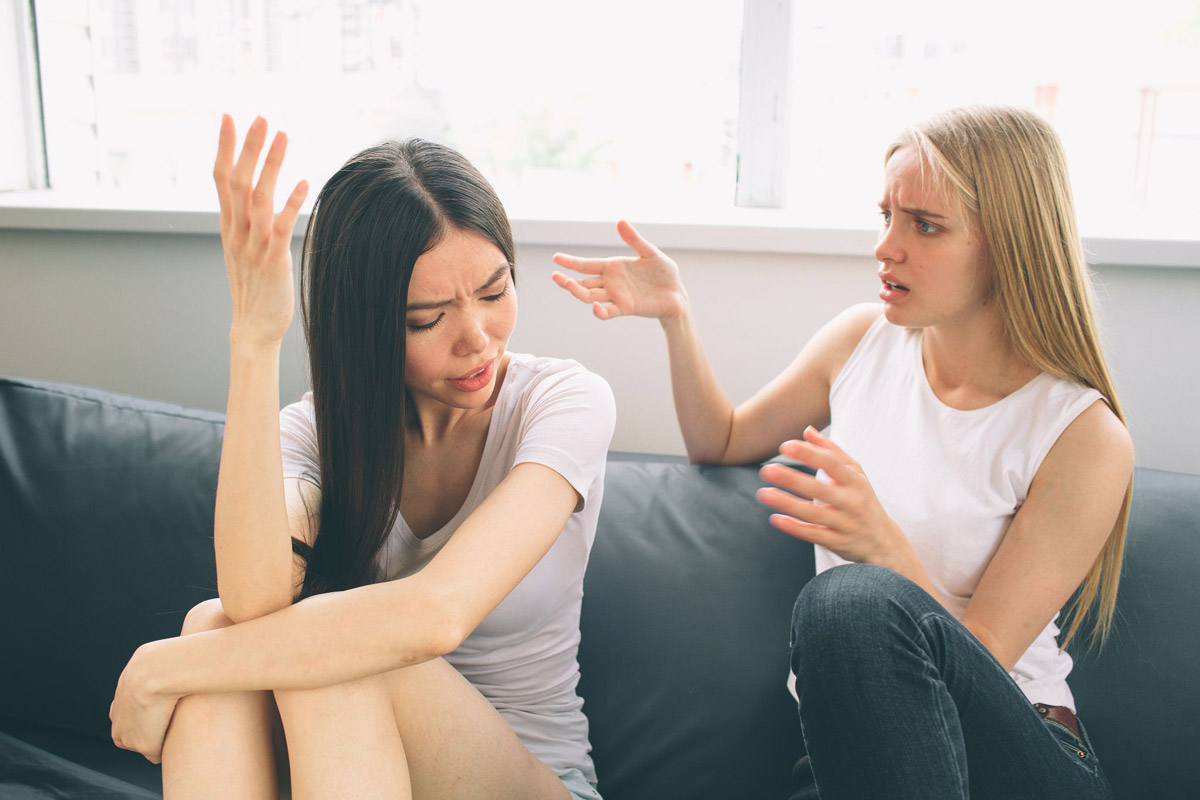 Most of the time, friends who have known each other for a long time would tend to have some history and baggage accompanying them. Between rocky relationships, insecurities, and passive-aggressive remarks, a host of problems and frustrations can arise from planning such a huge event together.
Rather than going into your wedding planning process crossing your fingers and hoping that no drama transpires, perhaps it would be ideal to come up with a plan on how you can resolve any potential conflict beforehand.
The moment you get wind of one of your gals sowing discord with your other ladies, you can step in to handle the situation before it worsens. Always communicate with your girls to ensure that they're not harbouring any negative feelings towards one another.
Should there still be any dissonance amongst your bridesmaids, delicately approach the issue and address the situation with them personally.
2. Have a Heart-to-Heart Talk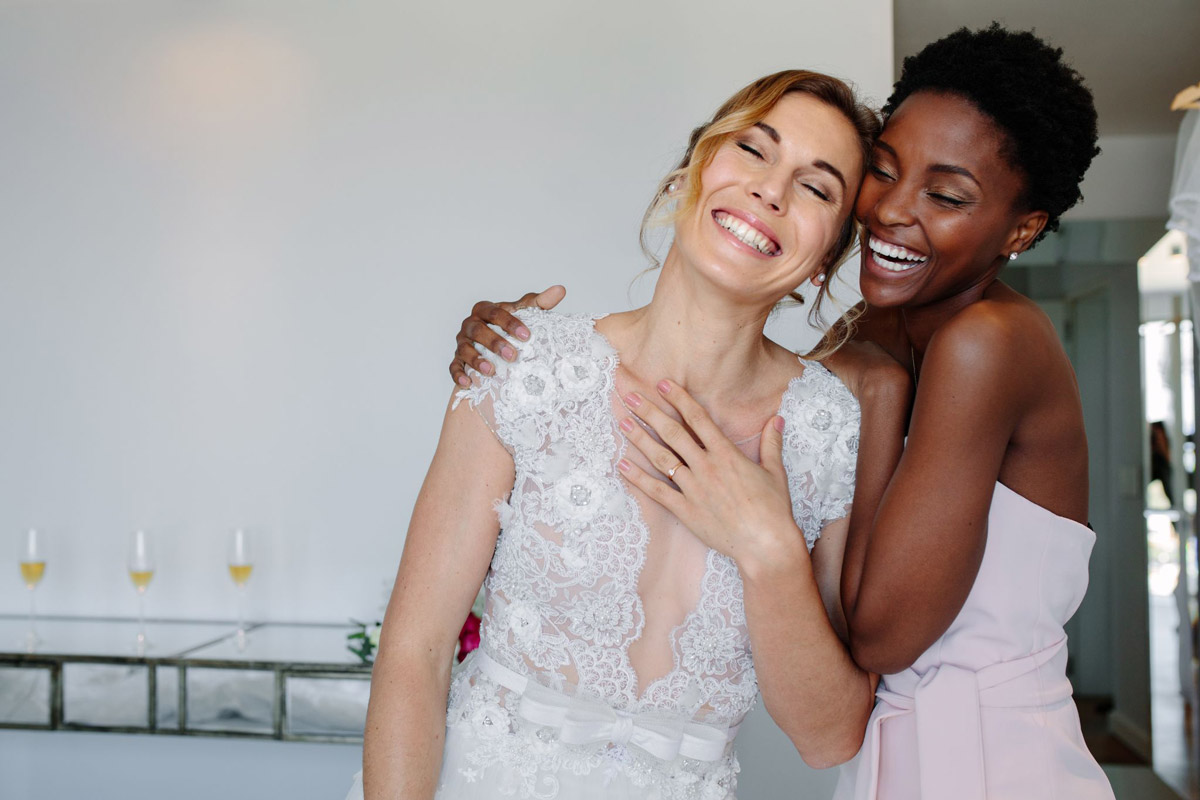 Being a bridesmaid is no easy feat. These girls are tasked with fundamental wedding duties, such as accompanying you to source the best wedding dresses in Singapore and the perfect wedding venue to match your theme — who wouldn't feel overwhelmed at times?
Sometimes, your bridesmaids may also prefer to converse privately and make decisions on their own accord. This stems from good intentions of not wanting to cause you any additional stress.
However, keeping everyone in the loop — especially you — is ultimately essential to ensuring your bridesmaids' suggestions align with your wedding vision. At the end of the day, it is your special day; the final decision is yours to make.
Having a heart-to-heart session with your girls to clear up any miscommunications or discuss important wedding details can do wonders in easing your wedding planning stress! Furthermore, seeking their valuable input can allow your bridesmaids to feel more included in your planning journey.
3. Be Upfront About Responsibilities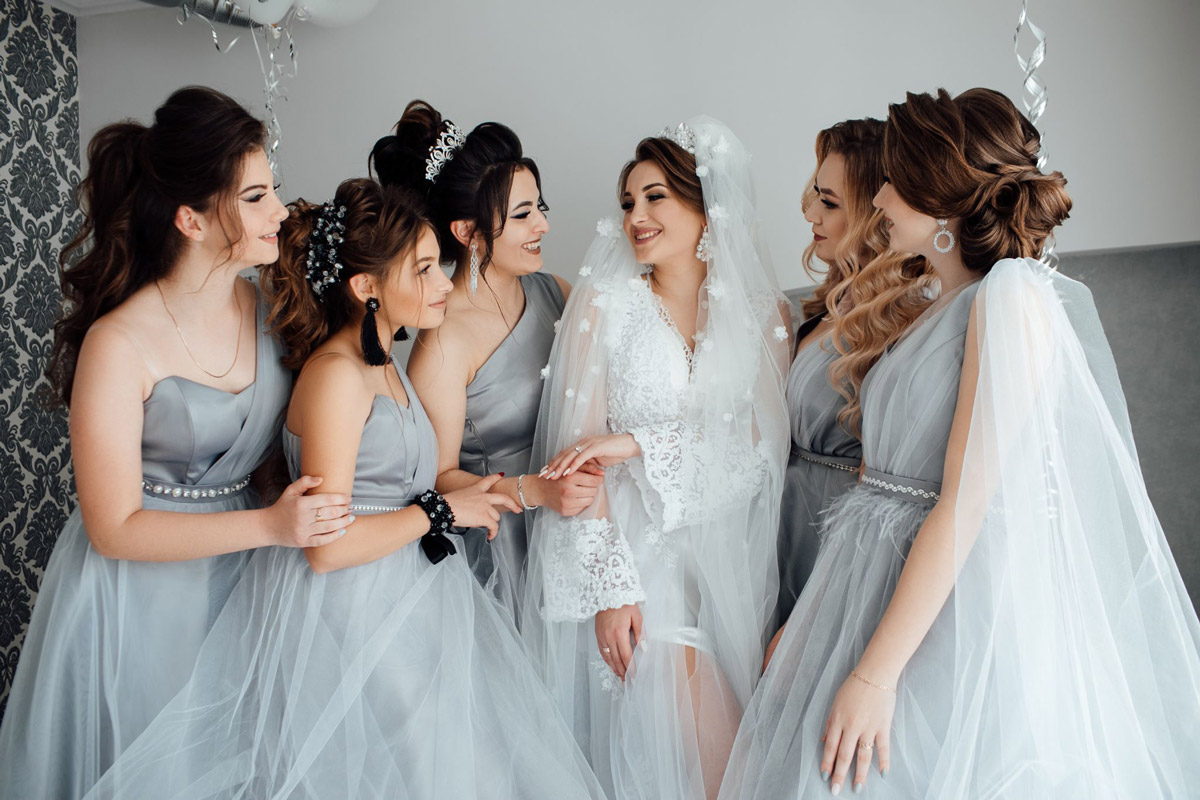 You've handpicked your girls to partake in your big day as your special bridesmaids. The next thing you'd want to do is to be upfront with them about their responsibilities as well as the expectations you have in store for them.
Typically, your bridesmaids are here to help plan your pre-wedding events and provide you with both emotional and logistical support throughout the arduous process. Although your wedding may be a significant affair, don't forget that your friends have their own life commitments, too!
It is essential to communicate your bridesmaid duties such as managing the expenses, dresses, and sieving out affordable wedding venues in Singapore from the get-go. By being clear from the start, your bridesmaids can mentally prepare themselves for the level of commitment needed and know what they're getting themselves into.
4. Understand Their Perspectives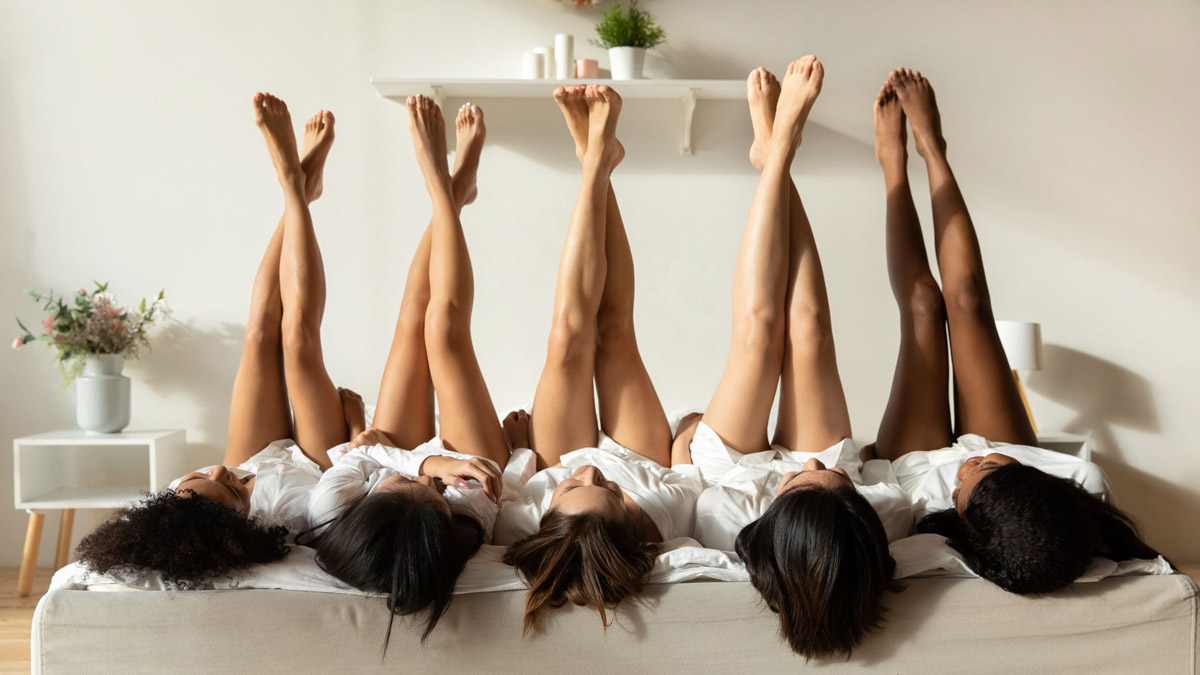 If your bridesmaids disagree with you on a particular aspect of the wedding, that's okay.
Not everyone is going to agree with your wedding vision, and you're entitled to have the final say on the elements and details you wish to incorporate in your special day. That being said, perhaps it would be good to take time to understand the rationale behind your friend's disagreement.
Having an open conversation with her about your wedding ideas is important, as you want to make your feelings heard. You also want to work together with her and develop a solution that both of you can agree on.
Additionally, hearing your bridesmaid's perspective may even give insight into other considerations of the wedding you haven't thought of before — all for a more fabulous affair!
Need More Help?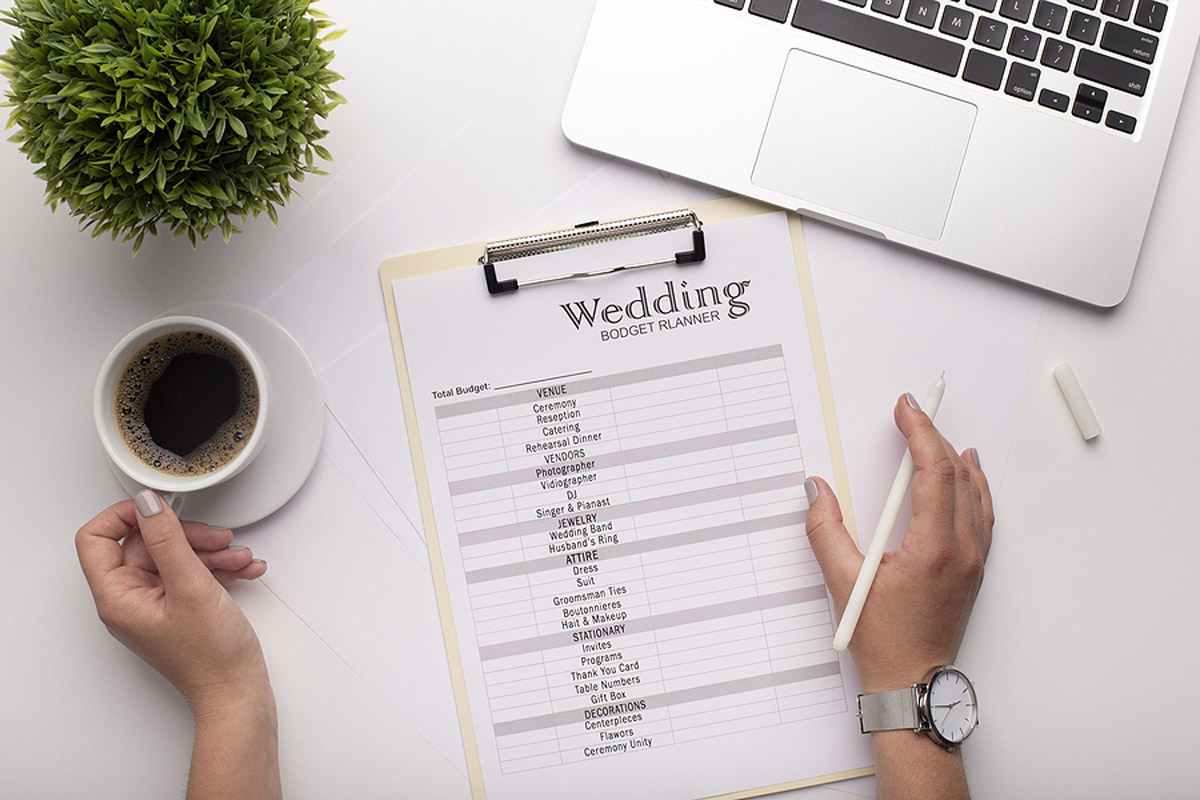 The time leading up to your wedding day can be stressful. However, your bridesmaids are here to offload some of your wedding plans. They're the ones who'll be supporting you every step of the way to ensure that your wedding is everything that you dreamed of and more.
So, are you ready to prepare for the biggest day of your life? If so, our friendly consultants at Blissful Brides are ever prepared to provide you with a personalised recommendation of vendors to make your wedding planning smooth sailing.
Whether it's sourcing for the best wedding photographer in Singapore or ideal wedding caterers, our professional team can link you up with renowned vendors to bring your dream wedding to life.
Sit back, relax and let our Blissful Brides Concierge handle all your pre-wedding matters along with clarifying any wedding doubts you have in mind. All you have to do is fill up this form, and our team will respond as soon as possible!