5 Guidelines To Consider When Choosing Your Bridesmaids
2022-01-16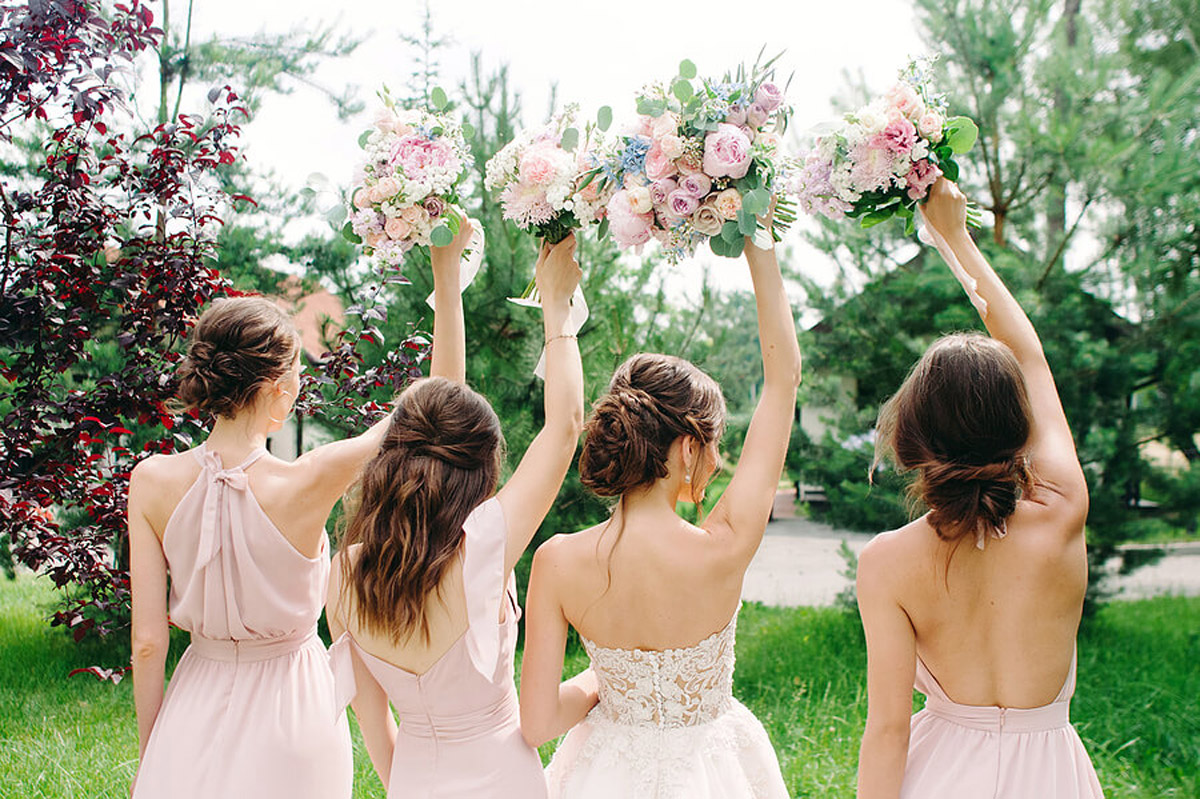 Your wedding day is one of the most important milestones of your life! While you and your partner are the most important figures at the wedding, half the fun and success of the wedding is credited to essential people in your ceremony, such as your family and closest friends that serve as bridesmaids and groomsmen! Off the top of your head, choosing who to nominate as part of your wedding entourage may seem easy, but there are a few things that you need to consider.
As part of the crucial wedding planning, who you choose to be part of your wedding entourage determines how successful and smooth your wedding ceremony may be, and of course, how happy you will be! Narrowing down the list to a few critical people can be challenging and seem impossible with relatives, childhood friends, best friends, sisters, and cousins! If you are struggling to choose, check out these five guidelines to consider when picking your bridesmaids!
Determine the number of bridesmaids needed
While you may be excited to list out nominations, you would first need to determine how many bridesmaids you would need and how they would help either yourself or your family members during the wedding process and the ceremony itself. Having a big group of bridesmaids should only be necessary to host a large wedding ceremony.
It is also essential to coordinate with your groom and have an equal number of bridesmaids and groomsmen, so each bridesmaid has a male escort to walk down the aisle with. Not to mention, equal numbers would make for the perfect wedding pictures later on!
Start choosing from within the family
Everyone in the bridal squad should ideally hold a special place in your heart, and having them witness you on one of the significant milestones of your life is essential to both yourself and them.
Usually, sisters and brothers of the bride and groom are automatically part of the wedding entourage because they are expected to be the closest mutuals to both of you. While you should start within the family, when it comes to extended relatives, you are not obliged to give your cousins a spot unless you are exceptionally close to them.
Set expectations for the wedding entourage
As bride and groom, there will be times when you would need the moral support of your bridesmaids and groomsmen; after all, wedding planning is not easy, with many parties to satisfy and many sacrifices that have to be made. Even though you do your best not to trouble them too much in organizing your wedding, they are your wedding entourage for this exact reason!
So while you want your best friend to be your maid of honour or your bridesmaid, if they constantly flake on plans and is hardly ever on time, you may want to reconsider nominating them. Making clear expectations and communicating how your bridesmaids can help you goes a long way to prevent miscommunication or unhappiness pre, during and post-wedding.
Consider team dynamic
A wedding entourage is just like any other team, so it is vital to consider how the people in your wedding party will get along! While some may be your closest friends, realistically, not everyone in your wedding entourage has to be friends with each other. So, if you anticipate one of your nominees being more aggressive or dominant, which may upset the wedding dynamic, reconsider having them on your list.
Mutual respect and unity are significant because your wedding entourage is specifically handpicked to get you through what should be one of the happiest days of your life.
Check their availability
Aside from how close you are or how reliable they may be, one important factor you should consider is their availability! Even though it is safe to assume that your nominees will not decline your bridesmaids' offer, they may already have fixed plans for that day. If you already have a wedding date set months from now, check in with them early.
Because hiccups may always happen at any point in the wedding planning, keep your wedding entourage in the loop. If your maid of honour or the groomsmen drops out, someone can easily step up and assist you with the wedding planning and ceremony.
Conclusion
It is easy to get carried away with the rollercoaster of emotions following your engagement, and you might find yourself planning your wedding right away! Remember that it is essential to plan ahead, to give you ample time to prepare and carefully make crucial decisions - from picking your wedding date, considering indoor or outdoor wedding venues in Singapore and making a list of your wedding entourage.
At Blissful Brides, we aim to give you peace of mind regarding your wedding planning and needs. Do not hesitate to reach out to us here, and our consultants will speedily cater to your every need!