5 Tips For Choosing The Perfect Dress For Your Wedding
2022-03-08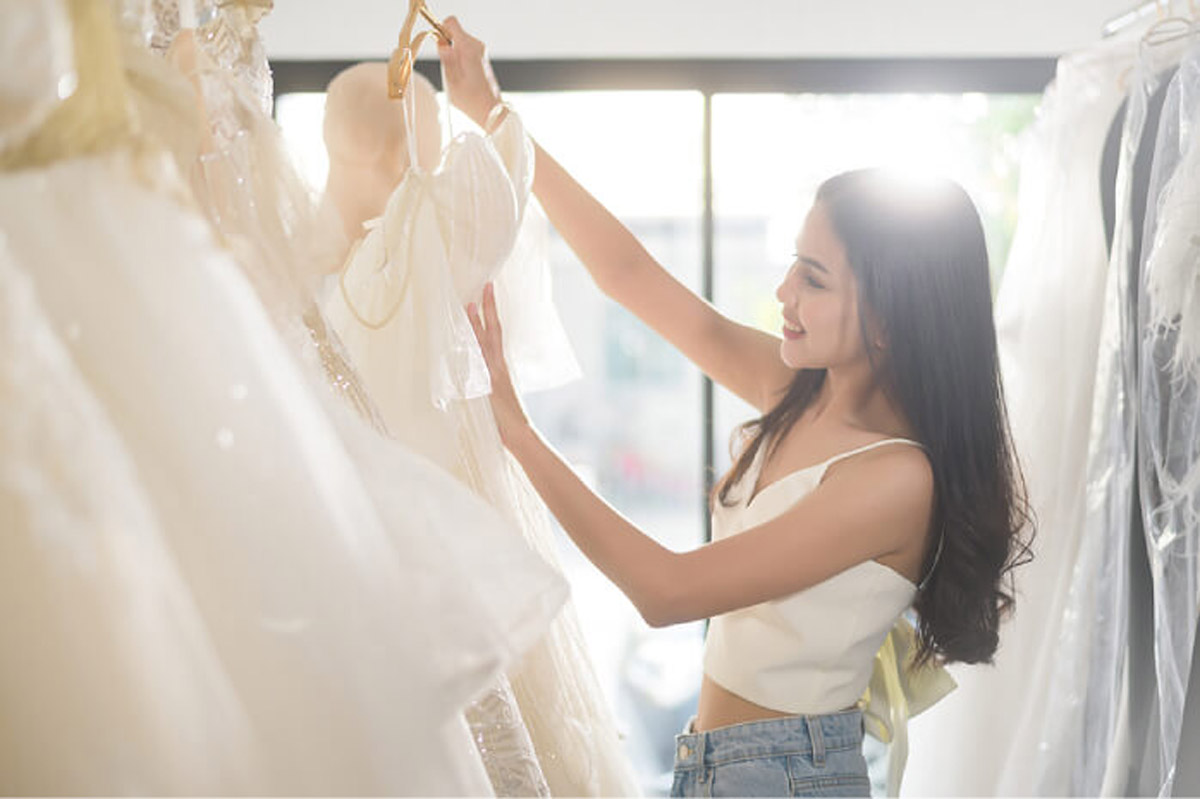 Whether you have been dreaming of your perfect wedding dress since young or have your loved ones constantly go on at you about how you have not gotten your gown yet, finding the right wedding dress is unsurprisingly challenging. It's normal to feel the pressure whilst you go wedding dress shopping – after all, you've most likely never tried on an expensive gown before!
The most important thing to keep in mind when shopping for your dream wedding dress is to make sure you make the right choice. Your dress sets the tone for your wedding day by showcasing your unique style and personality. To help make your decision-making process a little smoother, here are 5 tips every bride-to-be needs to know when shopping for the perfect wedding dress!
Follow your sense of style
Instead of following social media trends blindly or half-heartedly agreeing with others, think about your personal style and preferences. What colours do you think suit you the best? Do you prefer something strapless, long-sleeved, body-hugging or a flowy skirt? There is no one style fits all approach when it comes to the perfect dress – it's your big day so the choice is all yours!
Gather ideas and conduct research for inspirations
While we advise against simply going with dress suggestions that you don't truly love, there's nothing wrong with browsing for inspiration online. If you have little to no knowledge on the types and styles of dresses available, grab your mobile phone or computer to start browsing for ideas! Instagram and Pinterest are great platforms to get inspired. Plus, you can even save all the styles you love into a collection or board for further reference!
Book appointments with designers or bridal boutiques
If you already have the perfect dress design in mind or you are leaning towards specific designers, it would be good to schedule a few appointments with designers or bridal boutiques to try on some dresses. This is the best way to understand and learn what looks and feels the best for you. Not to mention, since you would probably be wearing your dress for a couple of hours at least, you would want to ensure your dream dress is not only stunning but also comfortable!
Set a budget
Setting a budget is one of the most vital factors before you begin dress shopping. Setting a budget allows you to set realistic expectations of what you can afford, preventing disappointment. If you are looking to purchase your dress from a specific designer or bridal boutique, let them know your budget. With a myriad of potential options, knowing your budget allows them to help you to narrow down your options!
Seek advice from experts
It's highly encouraged to seek advice from experts. These professionals know the ins and outs of wedding dresses – the styles, fits, colours and other factors you might be struggling with. Whether you want to pitch your own ideas and seek feedback or leave everything to them, these experts know how to make your vision become a reality and can help you find your dream wedding gown!
Conclusion
Choosing a wedding dress is not as easy as it seems. There is an abundance of options to choose from and many factors to consider. These 5 tips would serve as a useful guide to make the dress shopping and decision-making process a little easier.
Apart from choosing the perfect wedding dress, the other factors that go into wedding planning can be a handful. Whether you need assistance looking for bridal gown rentals or romantic places to visit as newlyweds, our team at Blissful Brides is here to cater to your every need! Just fill up this form, sit back and relax as we handle all your tasks.