7 Wedding Videographers for the Most Cinematic Masterpieces
2020-09-29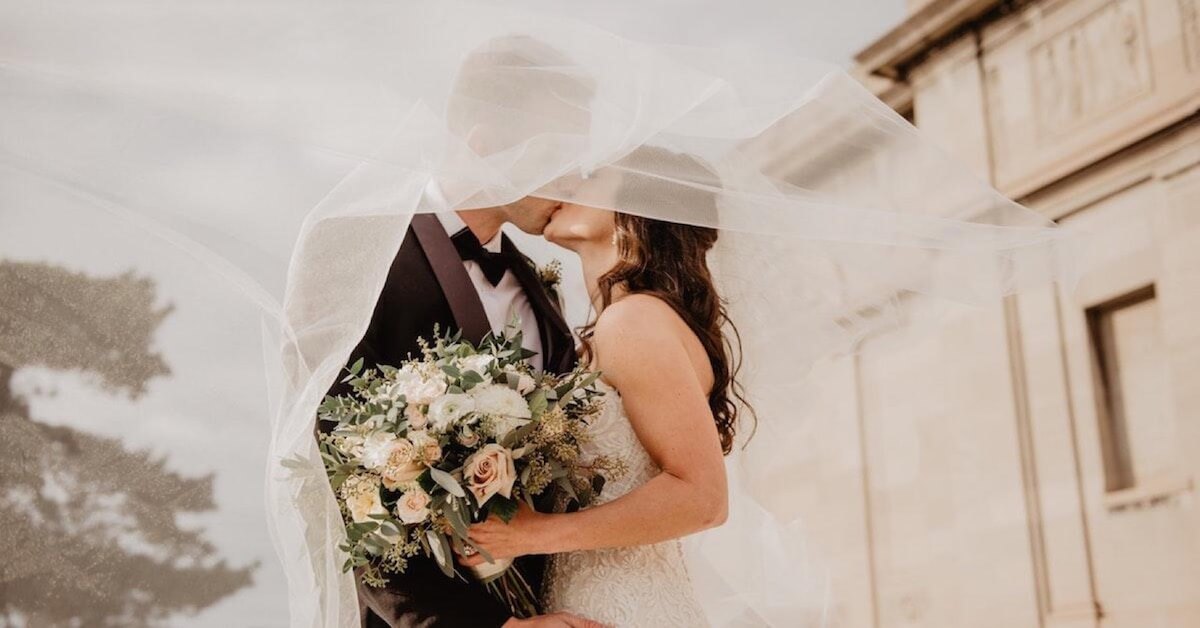 Source: Emma Bauso on Pexels
From the chaos that ensues during the gatecrash to the cheers that erupt the very moment your lips touch your partner's, you'd want to capture and immortalise all these moments and emotions for what they are.
If you've been scouring for wedding videographers that boast a cinematic style, don't worry. We've gathered 7 wedding videographers in Singapore that are expert visual storytellers who can capture your wedding day in all its beautiful, heartfelt glory.
1. Wandefilms
Source: Wandefilms
Every love story is unique and deserves its own personalised wonder film. If you're looking for ways to do so, this is where Wandefilms comes in. With their extensive experience and expertise in wedding cinematography and video editing, Wandefilms will capture every precious memory of your special day and shape them into a beautiful piece of cinema for you to relieve the day a thousand times over.
Website: Wandefilms
Address: 298 Tiong Bahru Road, Singapore 168732
Tel: +65 8568 4808
Note: Wandefilms accepts payment via Blissful Pay, a payment gateway with exclusive perks such as cashback, point redemption, and a chance to win a Grand Draw.
2. Simple Clouds Films
Source: Simple Clouds Films
The core human quality that makes a wedding ceremony so momentous and beautiful is the sentimentality and emotions that goes behind a marital union. This is something that Simple Clouds Films fully understands and as such, they made it a point to take you on an emotional rollercoaster with every film they make.
Through evocative storytelling and stunning imagery, they create films that'll evoke the same feelings you'd feel on your wedding day, even decades later. Unconventional and unorthodox, you're bound to feel overwhelmed with emotions no matter how many times you've watched your very own cinematic piece.
Website: Simple Clouds Films
Address: Blk 223B Compassvale Walk, #03-643, Singapore 542223
Tel: +65 9222 0334
Note: Simple Clouds Films accepts payment via Blissful Pay, a payment gateway with exclusive perks such as cashback, point redemption, and a chance to win a Grand Draw.
3. Kint Weddings
Source: Kint Weddings
Borrowing the philosophy behind the Japanese art form, Kintsugi, which is to piece broken pottery with precious metals or real gold powder, Kint Weddings celebrates the marital union of two individuals in love.
An ode to beginning a new life and journey together, their cinematic yet documentarian style of videos captures the quintessential essence that's unique to your relationship, ensuring that your film will be like no other.
Whether it's the momentous moment of you kissing your partner or the quiet but just as intimate moments you share together when nobody is looking, Kint Weddings is sure to capture it all.
Website: Kint Weddings
Address: 326 Ubi Avenue 1 Singapore 400326
Tel: + 65 9336 8853
Source: Just Married Films
The team at Just Married Films are not your typical wedding videographers. They are not just interested in capturing your big day, but also moments indicative of your love story: how you met, why you fell for your partner, and the future that you've promised to experience together.
Going the extra mile to capture and portray your personalities, chemistry, and how the two of you act in front of each other, you'll feel like the lead stars in a romance film with their beautiful cinematography and seamless editing.
Website: Just Married Films
Address: 53 Dafne Street Singapore 459573
Tel: +65 9776 3321
5. Dee Tee Films
Source: Dee Tee Films
Helmed by a team of jolly videographers with a passion to craft beautifully filmed visuals that deliver thoughtful emotions and narratives, Dee Tee Films is the answer for you if you're worried about feeling jittery on the day of your wedding.
Putting you at ease with their jovial, reassuring natures, all you need to do is to focus on having fun on your big day while they capture all the happenings of your wedding in the most flattering frames. From small details such as your wedding shoes or a shared look of camaraderie between the groomsmen to big moments like the unveiling of the bride, their wedding films will be everything you wished for and more, with creative, seamless transitions to up the cinematic feels.
Website: Dee Tee Films
Tel: +65 9115 2459
6. Looks Like May
Source: Looks Like May
Look upon your wedding video with a fresh perspective in the decades to come with Looks Like May, a team of wedding photographers and videographers who represent the epitome of effortless fun and creativity!
Though they may be well-known for their casual pre-wedding shoots, Looks Like May takes wedding videography as well. They do their best by simply making you feel comfortable and at ease, and then giving you free rein (guided with a scenario) to express yourselves and have a blast. While it sounds simple, not many Wedding Photography photography and videography studios do this, and it creates a beautiful film filled with tastefully candid scenes that distinctively you.
Website: Looks Like May
Tel: 9138 2999 / 9667 3170
7. Alanmitchi Cinematography
Source: Alanmitchi Cinematography
Don't want a cookie-cutter wedding film? How about a blockbuster-like concept film by Alanmitchi Cinematography? Specialising in iconic concept videos that aim to celebrate the couple in the most unique way possible, their wedding films breathe life into quirky ideas and desires from the couples themselves, whether it's an action-packed film reminiscent of a Hong Kong police drama, or a Bruce Lee inspired short film.
That said, Alanmitchi Cinematography provides the best of both worlds too. Also capable of delivering emotional punches in their wedding highlight reels, their detail motion pictures of your special day will definitely be a tearjerker, allowing you to relive the experience long after the actual day.
Website: Alanmitchi Cinematography
Tel: 9389 1370