A Guide to Picking Bridal Party Outfits for Your Wedding Day
2020-02-10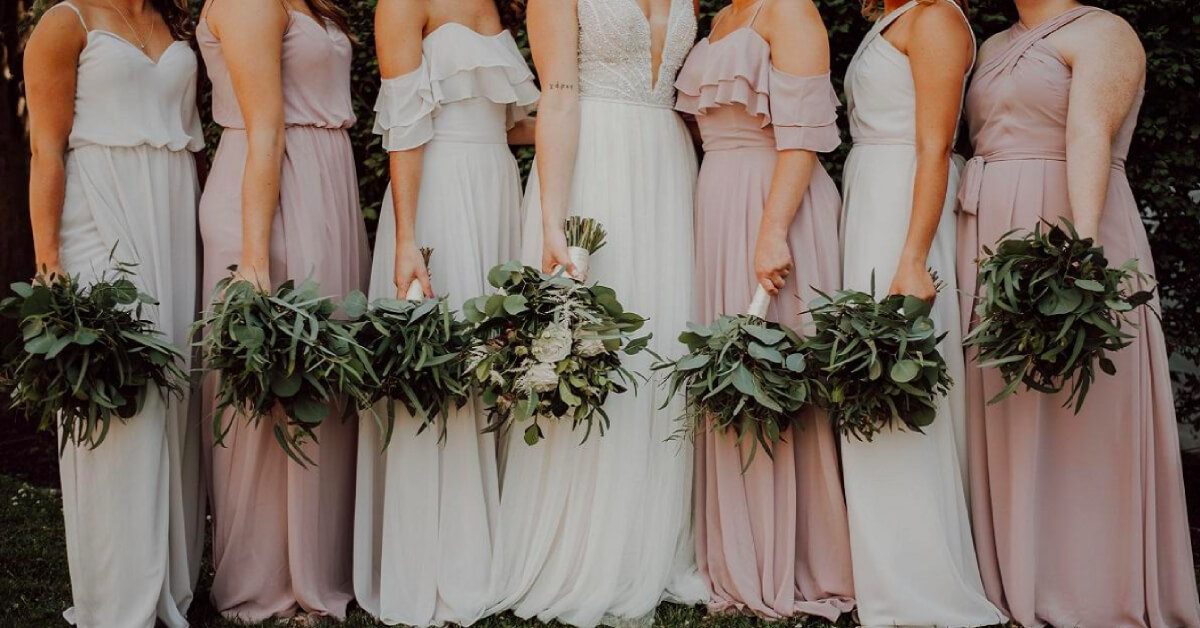 Source: Katelyn MacMillan
It's quite an honour to be chosen as a bridesmaid, but it's even more special if your friends are willing to be a part of your bridal party and dedicate their time to help you plan your wedding.
However, every bridesmaid has her own style and preferred design. How do you go about choosing flattering outfits that can suit everyone's preference, body shape, and your wedding theme while making them feel like their opinions are heard?
1. Pay a percentage
Nobody likes having to pay for an expensive dress that they might never wear again. To give your dearest friends a sense of relief, try offering to pay a percentage of the dress' price! This will also encourage your friends to be more willing to compromise on certain features of the dress, whether it's the design, colour, material, or fit.
If it is not within your budget to pay for designer gowns for your bridesmaids, you can always opt for a gown rental in Singapore instead.
2. Consider body types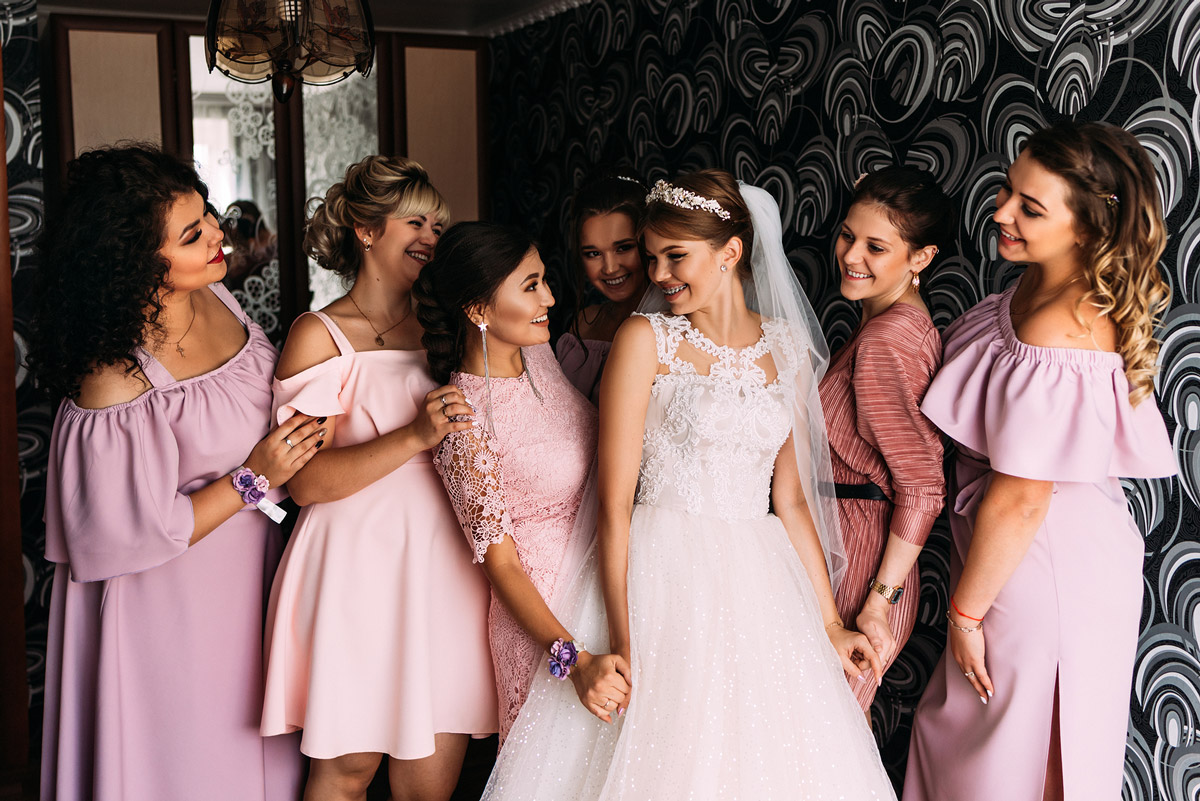 Body shapes and sizes vary. Off-the-shoulder bridesmaid dresses may look great on one of your bridesmaids, but horrible on the other. Do your research on what looks good on what body shape, and don't forget that each of your bridesmaids should feel and look good in the dress that you choose for them!
3. Colour scheme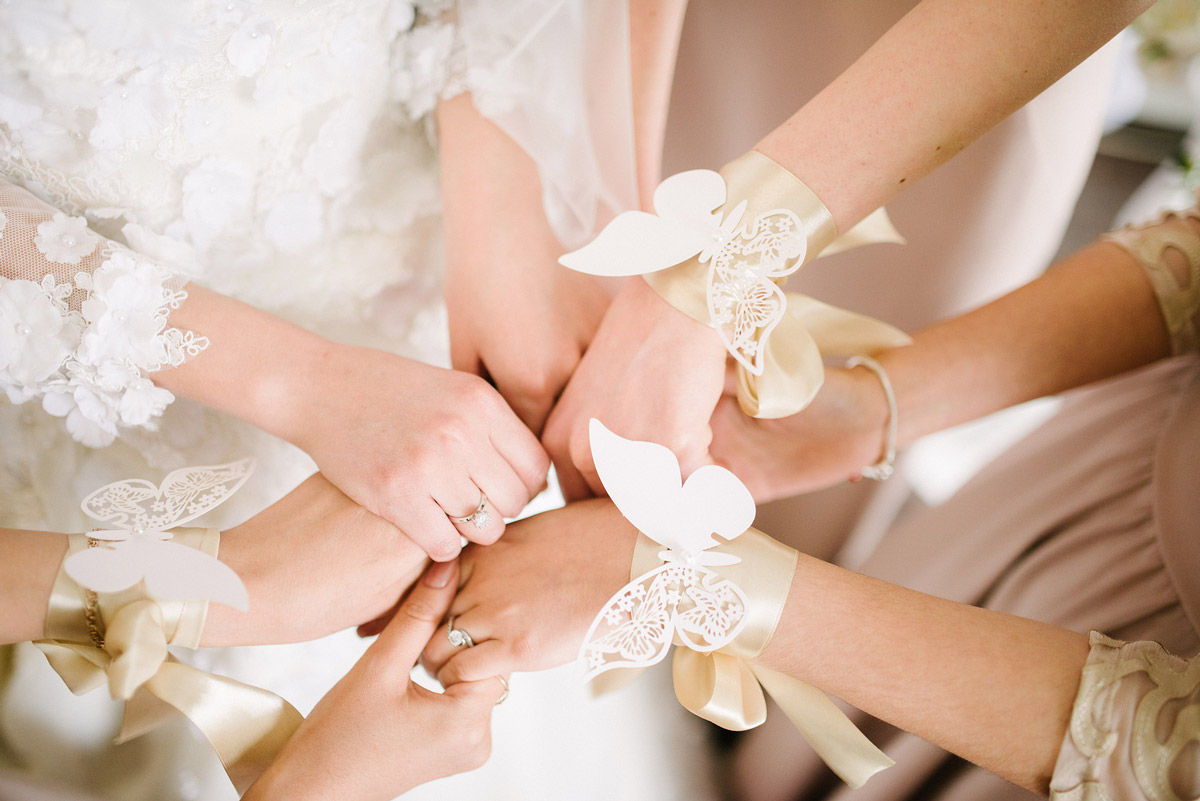 Chances are, you have already chosen your colour palette for your wedding venue. Your bridal party should fit in with the colour scheme, so make sure to inform your friends about it and discuss your options to make them feel more included in the decision-making process.
If there is no consensus in choosing a uniform shade, you can always decide on a mix-and-match scheme of different shades of the same colour - we all have different complexions and undertones after all!
4. Mix and match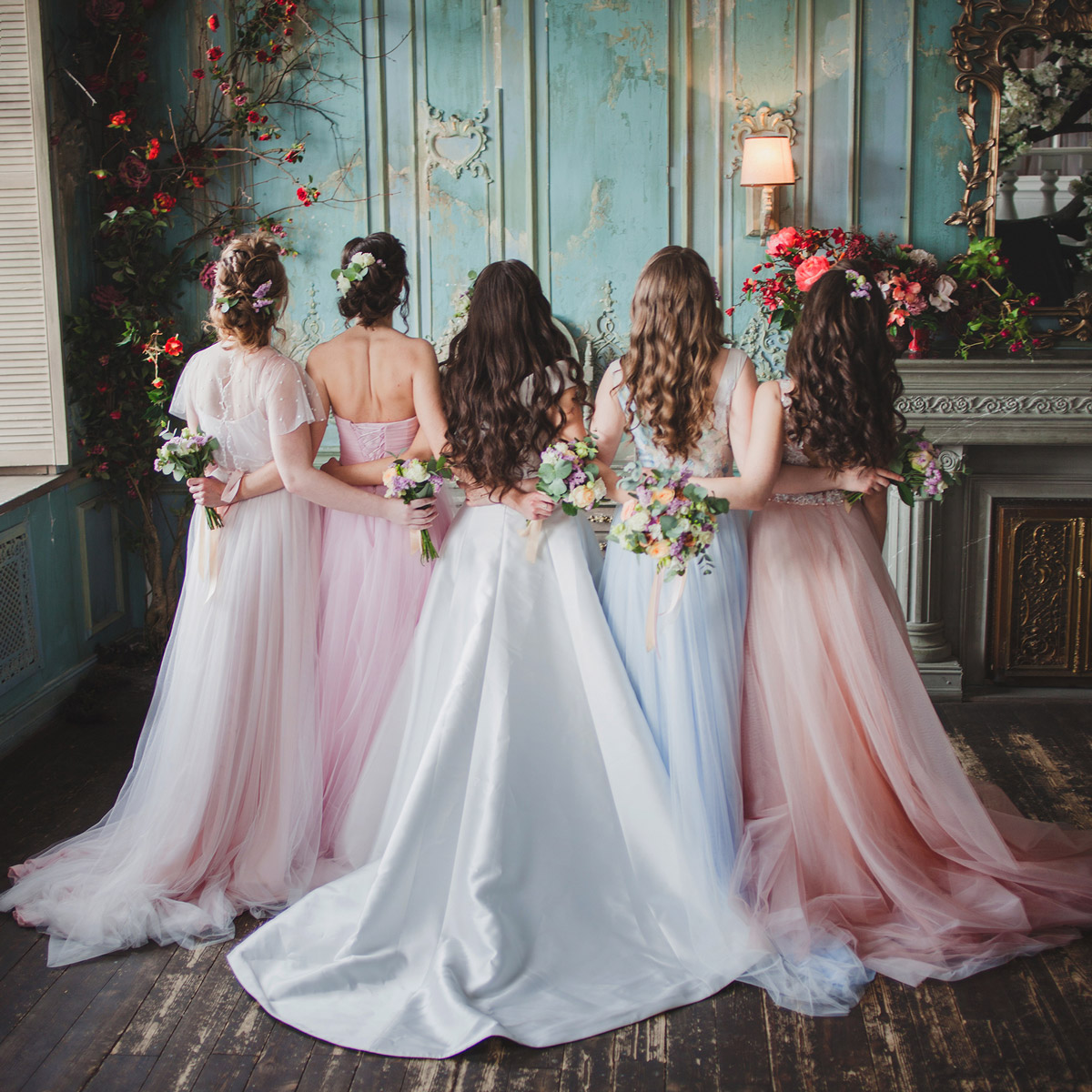 Whether you want to mix and match a variety of colour tones or dress styles, it's becoming increasingly popular for bridesmaids to wear similar, but not identical, gown designs that fit their body, skin tone, and personal taste.
However, do keep in mind these tips - make sure to keep the length of the gowns the same so that it will create a sense of unity and look great in photos! Apart from that, you should ensure that your bridal party has a few elements that tie them together, be it the same hairstyle, lipstick colour, or accessories.
5. Give them some of the spotlight
It is obvious that the bride will be at the centre of attention, but that doesn't mean that the bridesmaids should look any less glamorous. If their bridesmaids' dresses are a little plain, they can choose eye-catching hair accessories and jewellery to add a more polished look worthy of their bridesmaid status. This also gives them the opportunity to personalise their look while showcasing their personal style!