Customised Carat
2016-05-17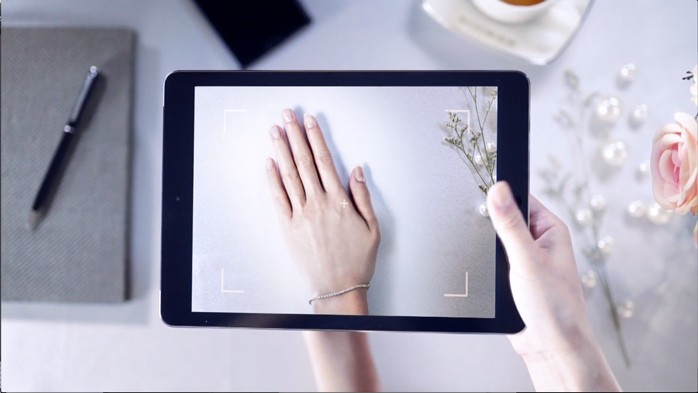 Searching for the perfect necklace, earrings to match your wedding gown can prove to be an arduous task. You've practically ransacked all the jewelry stores your land your eyes upon, but no avail! You think the diamond is in a weird placement or simply dislike the design. Who knew jewelry shopping would be so tough!
Which is why you will ecstatic to hear that Soo Kee has launched Singapore's first customisable diamond jewelry e-store!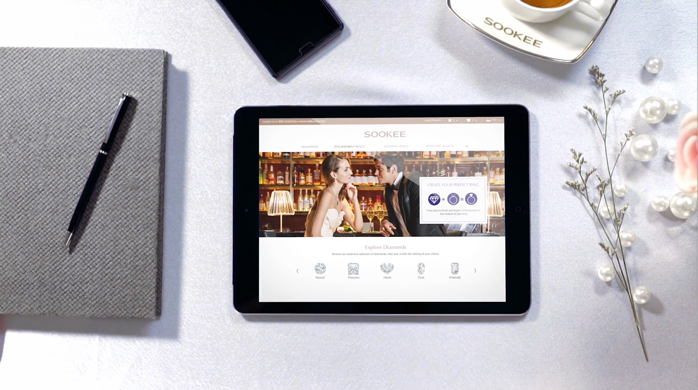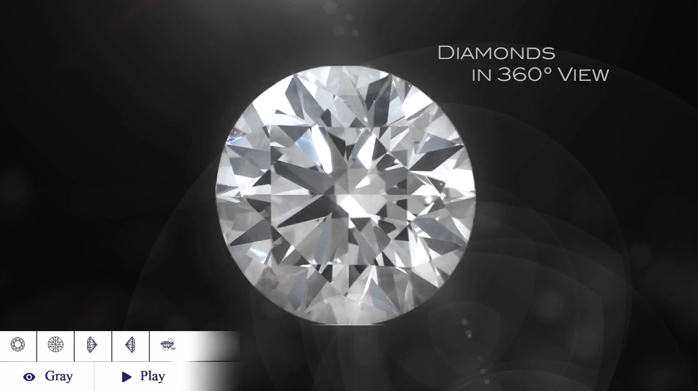 In this age of blooming e-commerce, Soo Kee's e-store features innovative features like 360-degree views with 40x magnification. This makes for an accurate viewing of your choice of diamond. You can even view the GIA certificate online.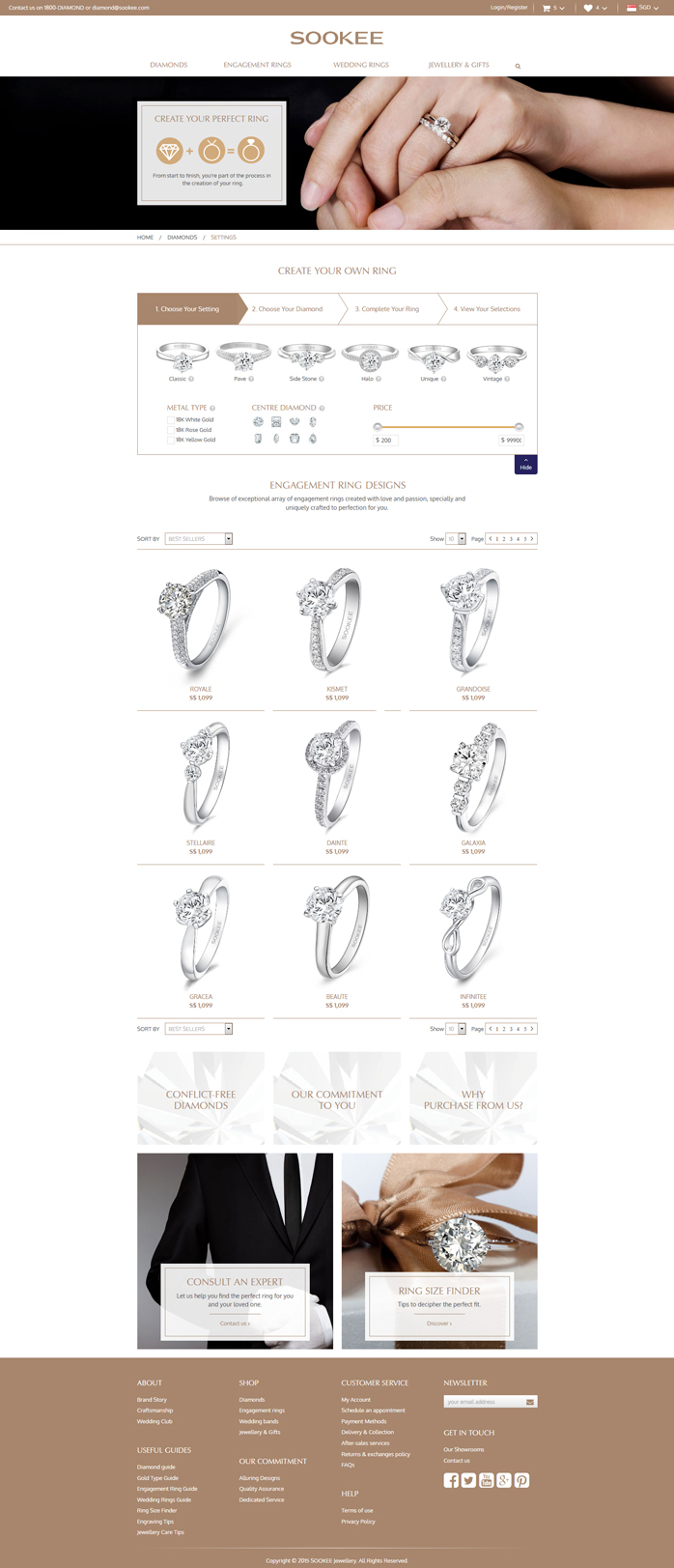 Start with selecting the design of your jewelry and metal type. Big fan of rose gold? Yes it is available too!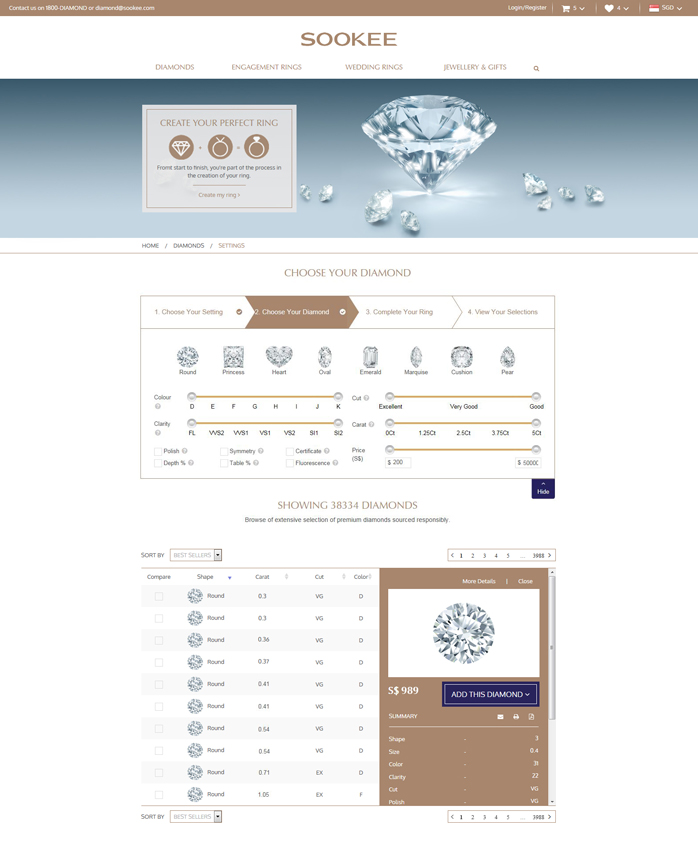 Princess-cut, emerald cut or heart cut? Take your pick and be dazzled from their inventory of over 12,000 diamonds. Choose the level of clarity, cut quality and even the exact carat. Confused with what's what? Just hover over the (?) beside the text and it will be explained.

All while keeping with your budget – simply toggle with the price slider in the initial selection.

Wonder how it wears on you? Just upload an image of yourself and 'wear' the jewelry. It's that easy!