Discover The Perfect Bridesmaid Dresses With These Tips
2021-05-24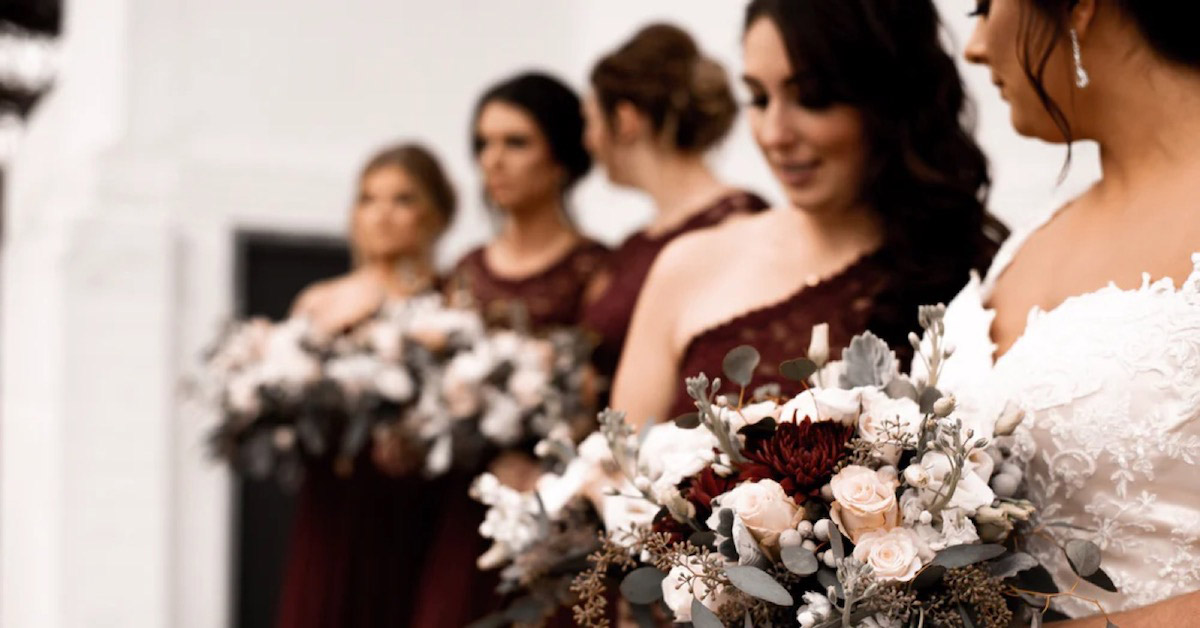 Source: Devon Divine on Unsplash
Did you know: The average wedding takes approximately 250 hours to plan — hours that are impossible to squeeze into your already busy schedule. This is where your bridesmaids come in, giving you the much-needed assistance that can help you pull through the entire headache-inducing ordeal.
As your bridesmaids, there are certain privileges that they can enjoy — one of which is to don on a beautiful bridesmaid dress! In the grand scheme of things, choosing your bridesmaids' dresses may not be at the top of your to-do list. However, that doesn't mean it's not important!
Your bridal party should be made up of a few very special people who have impacted your life for the better. From assisting you during the wedding planning to the actual day, your bridesmaids will be important assets to you throughout the entire process. Choosing a beautiful gown is one way to show gratitude.
To make them feel special on your big day, here is a guide to assist you in finding the perfect styles for your bridesmaids.
Complementing The Wedding Venue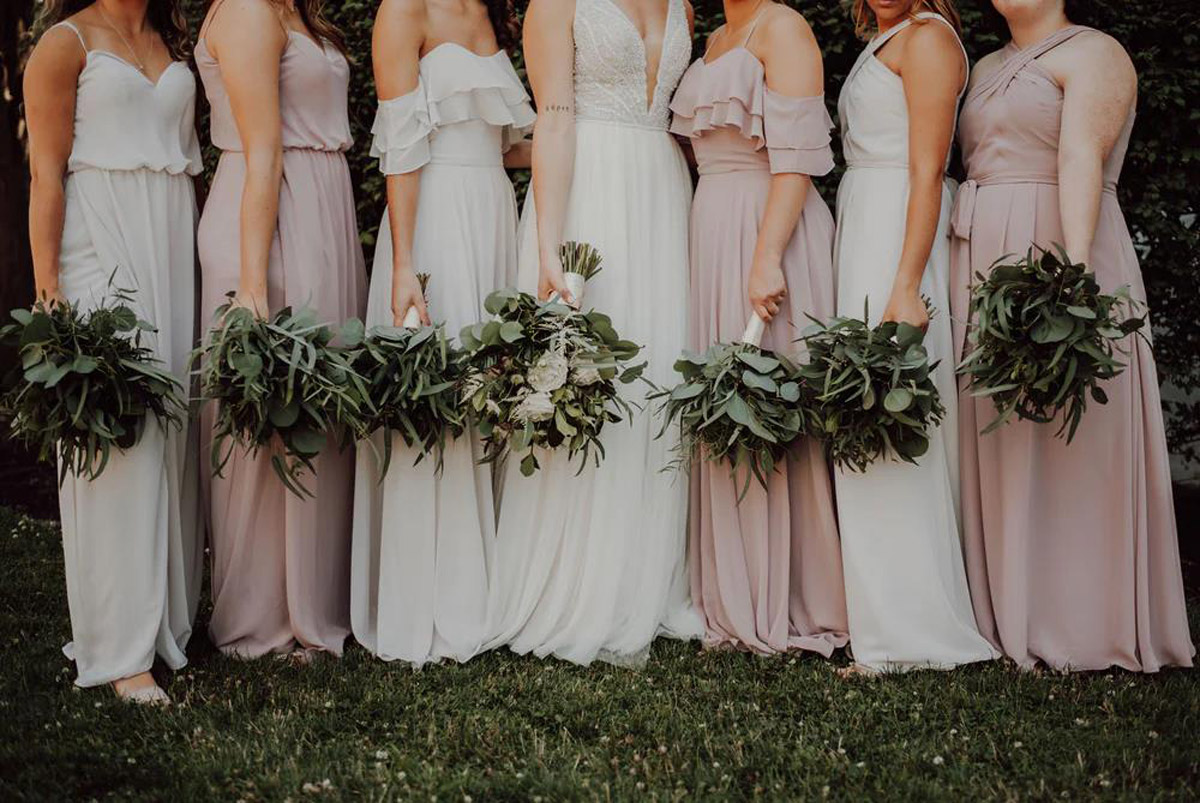 Source: Katelyn MacMillan on Unsplash
Before we can go into the design and style, the first thing you'll want to make sure is that your bridesmaids' dresses are comfortable and practical! Their job will only be done once the day has ended. Like you, they'll be busy running around the entire day ensuring that everything runs smoothly. In such a case, ensuring that the dresses complement the venue is imperative.
Suppose you are looking at outdoor wedding venues in Singapore. In that case, keep in mind Singapore's hot and humid weather when shopping for your dresses. Consider choosing breathable dress fabrics suitable for warmer weather such as chiffon, or dresses with flowy styles to keep your bridesmaids cool and comfortable.
If your wedding is set to be indoors, then you won't have to worry about these concerns as much.
Having A Theme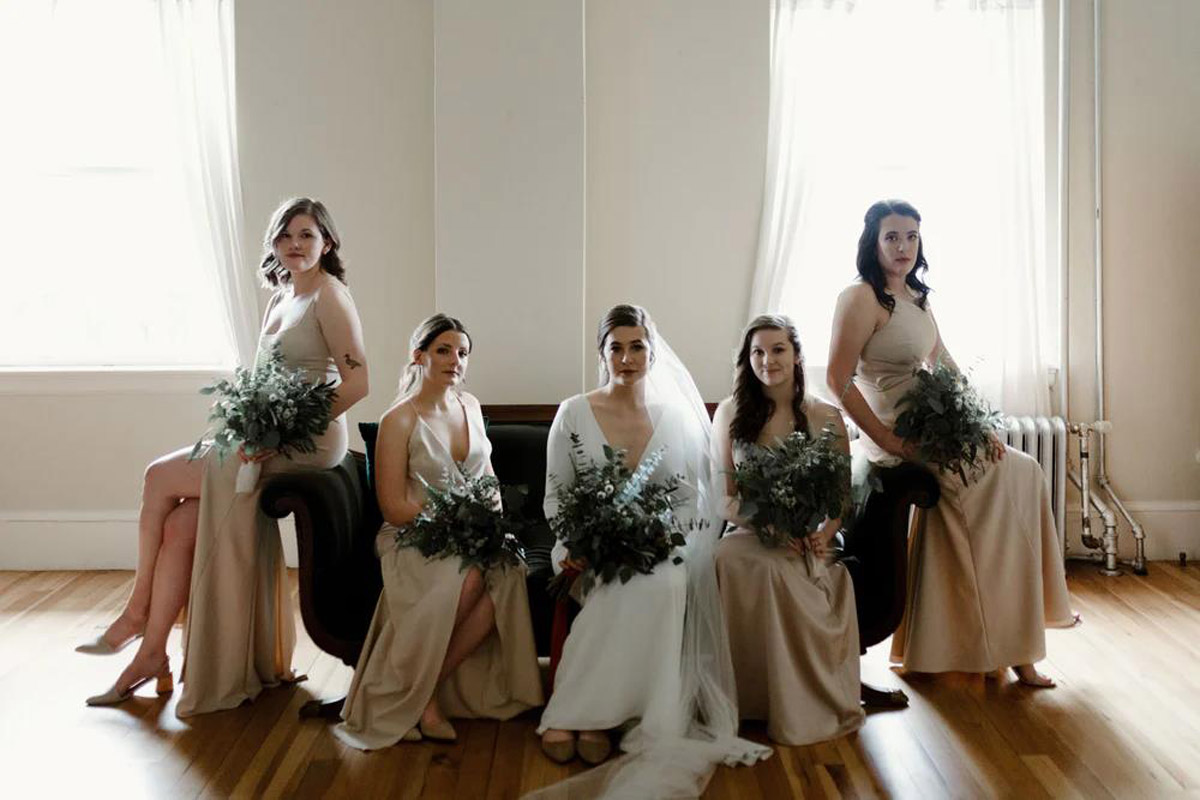 Source: Briana Autran on Unsplash
No matter how simple or intricate your wedding affairs are, your wedding will be planned around a theme. Whether it's traditional and formal, or something casual like bohemian, there is always a theme to fall back on.
With this in mind, you can get your plan your bridesmaid dresses around the same theme! For instance, you can opt for long, flowy, floral-printed dresses for bridesmaids for Bohemian-inspired or rustic wedding.
By matching the bridesmaid dresses to the theme, not only does that bring out the chosen colour palette, but also enhances the overall feel of the event. It might just be the extra touch needed to brighten up the mood and balance the look of the venue.
In addition, both your wedding dress and bridesmaid dresses will comply with the theme, making the entire wedding aesthetic pleasing and cohesive. Notwithstanding that, don't shy away from different designs or colours. We'll delve into more detail regarding this in the next paragraph.
The Mismatched Style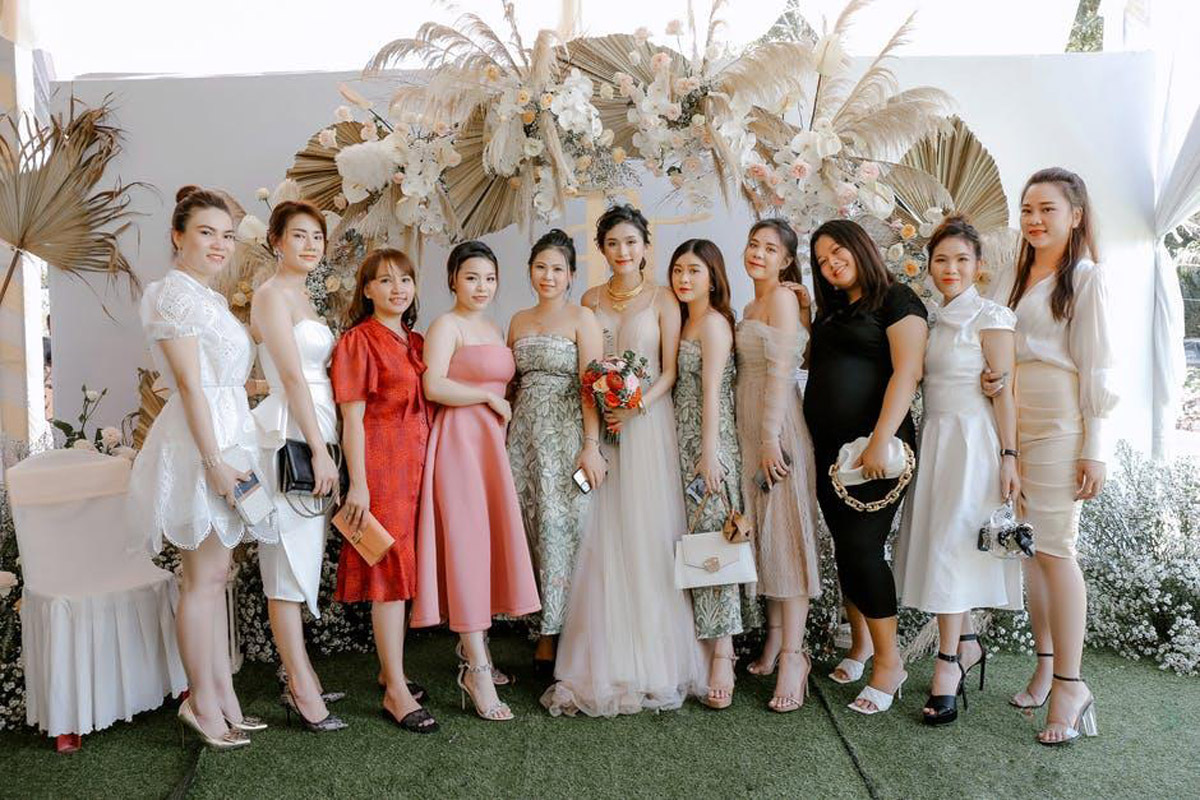 Source: Trung Nguyen on Pexels
If you have been doing your homework and keeping up with the latest trends, the mismatched style should be the one that is most familiar to you.
This is a popular contemporary style that has a unique appeal — it may not be palatable for the majority of brides-to-be! But boy, is it a refreshing approach to wedding themes!
Many brides may feel that mismatched bridesmaid dresses make the bridal party look uncoordinated and messy. However, if done right, you could get a look that is both flattering, tasteful and special, making your wedding photos stand out from others. Your bridesmaids may even feel more comfortable as they now get to have the freedom to choose their dresses.
There are three main ways to pull this style off:
Same colour, different dress style

Same dress, different colour

Different colours, different styles. The dresses chosen should have the same length and be from the same colour family to make the look more cohesive, e.g. a mix of pastels.
The Same For All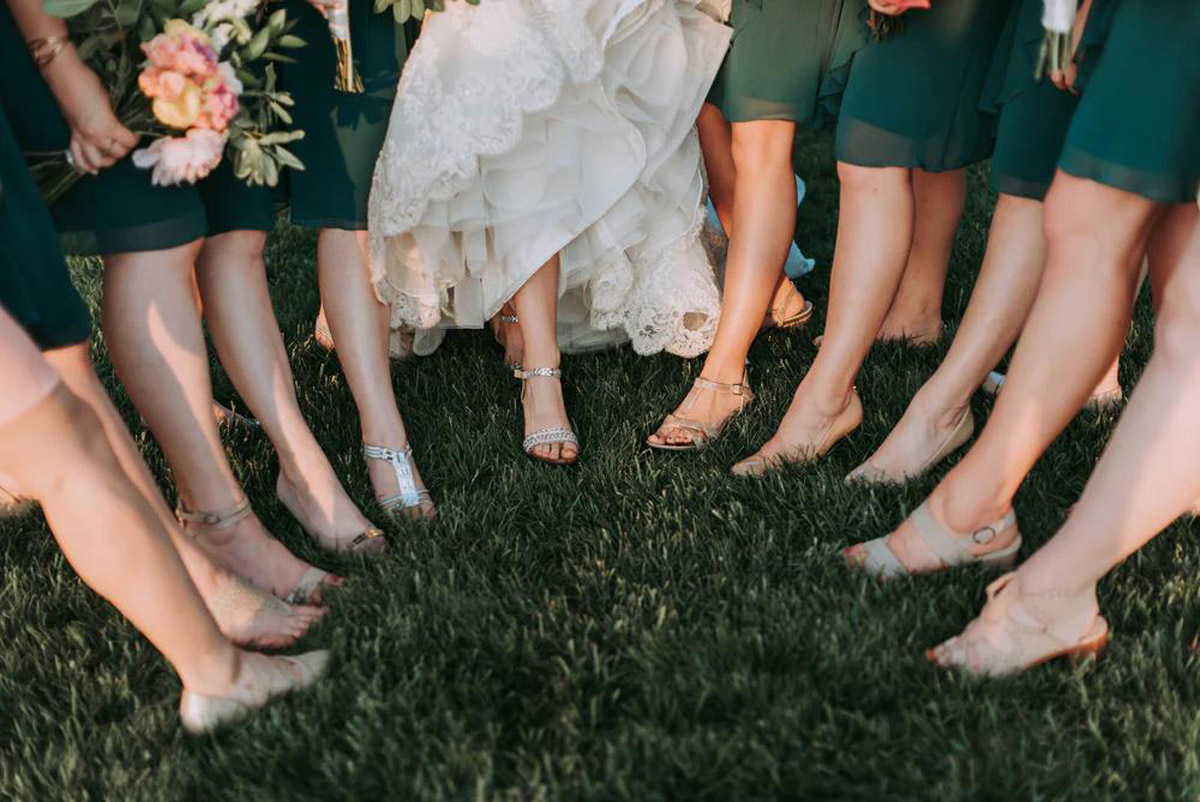 Source: Genessa Panainte on Unsplash
If the aforementioned is too intimidating for you, simply opt for the safest route: the same colour and style for all your bridesmaids' dresses!
Not only will it save you from significant headaches, but it will also ensure that your bridal party exudes a uniform look, all whilst helping your dress to stand out. Moreover, if you are in a rush to plan your wedding, this look remains to be the most effortless yet classic chic to pull off.
Bonus: Dress Trends To Follow In 2021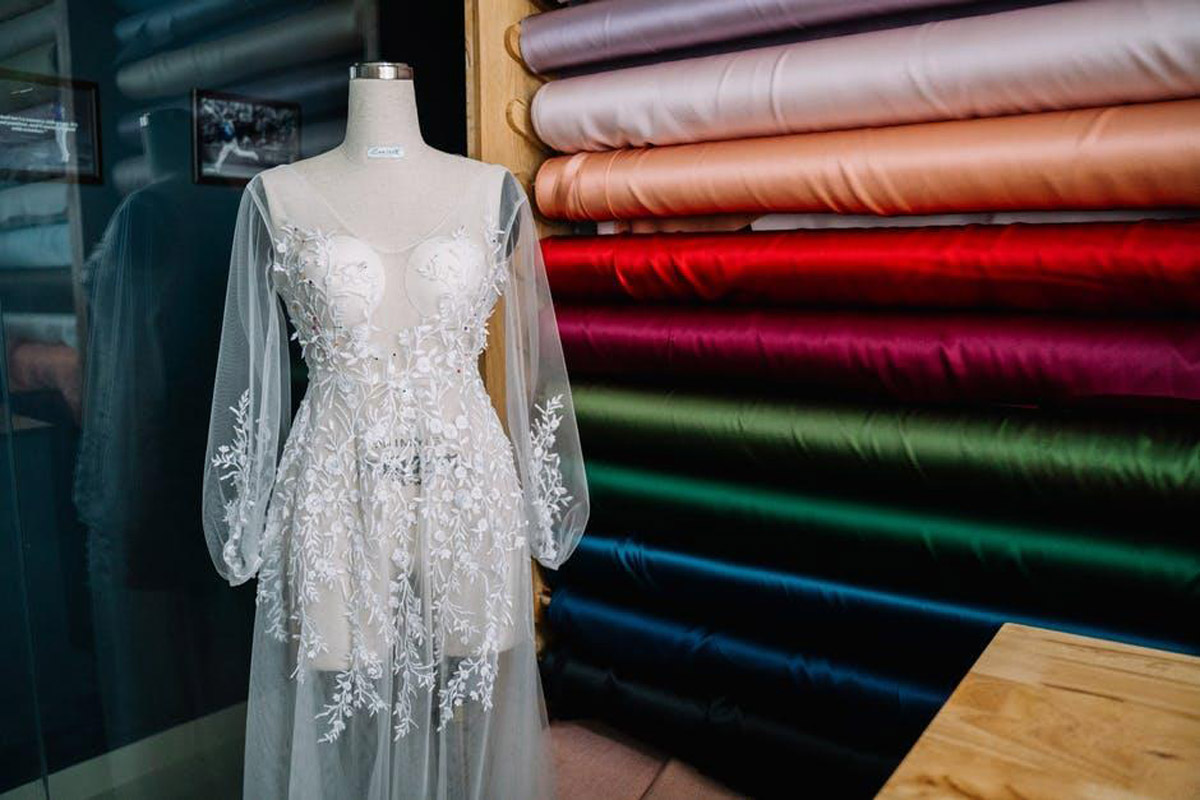 Source: Anna Tarazevich on Pexels
If you still are stuck and do not know what to look for, here are the latest dress trends in 2021 to guide you in finding the style that you might want your besties to be sporting on your big day.
Mixing different styles and fabrics.
Dresses with luxe fabrics, such as velvet for tailored styles, and charmeuse for a more flowy silhouette.
Shades in greens and blues. These colours are so versatile they are likely to fit a wedding for all seasons.
Having neutrals and muted tones rather than bold coloured dresses.
Prints to bring personality to the event.
A Wedding Fashion Conundrum
As each individual has their own preferences, it's already hard enough to get everyone to wear something that is not only comfortable but also satisfies their tastes — let alone conforming to your styling vision for the occasion. However with these tips, hopefully, it'll be easier to find the dresses for your bridesmaids that can satisfy your wedding needs.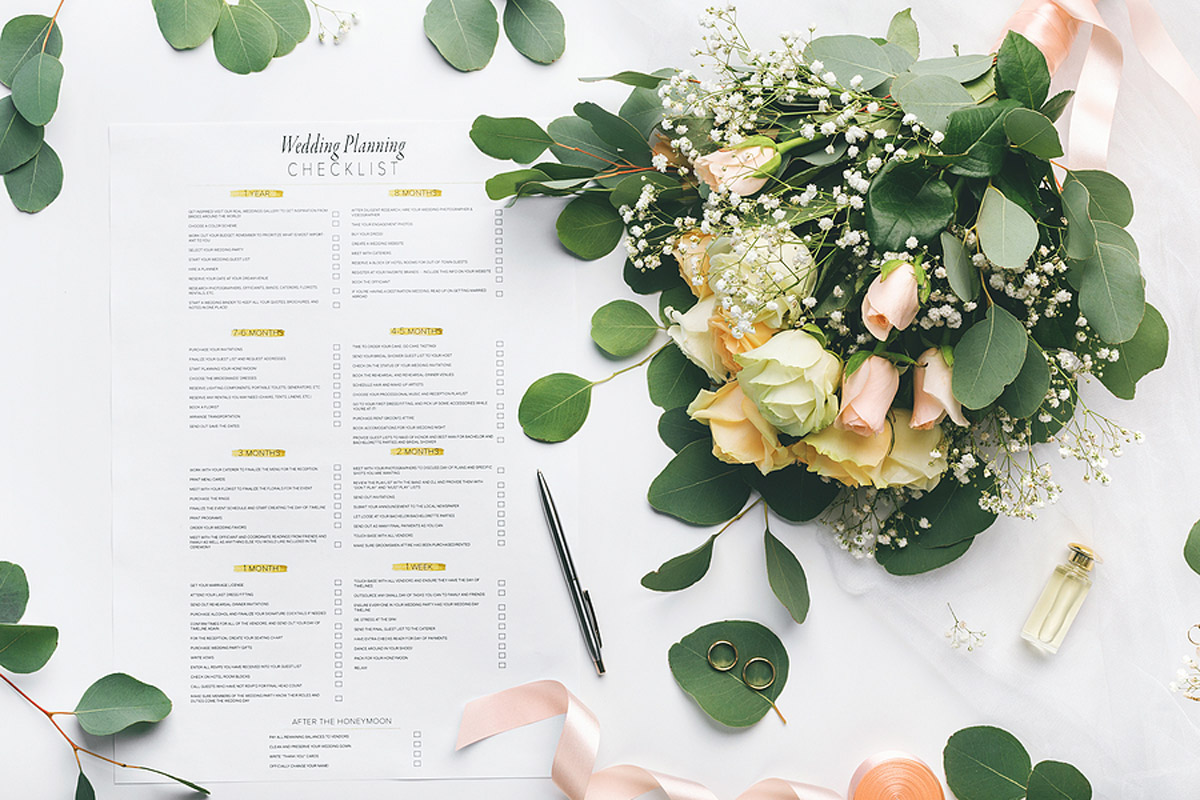 If you still find yourself stuck with wedding planning woes, do feel free to leverage in our complimentary Blissful Brides Concierge! Simply fill up this form and our consultants will be more than happy to assist you in ticking off your wedding planning checklist in Singapore.