Elements of Grandeur
2015-08-06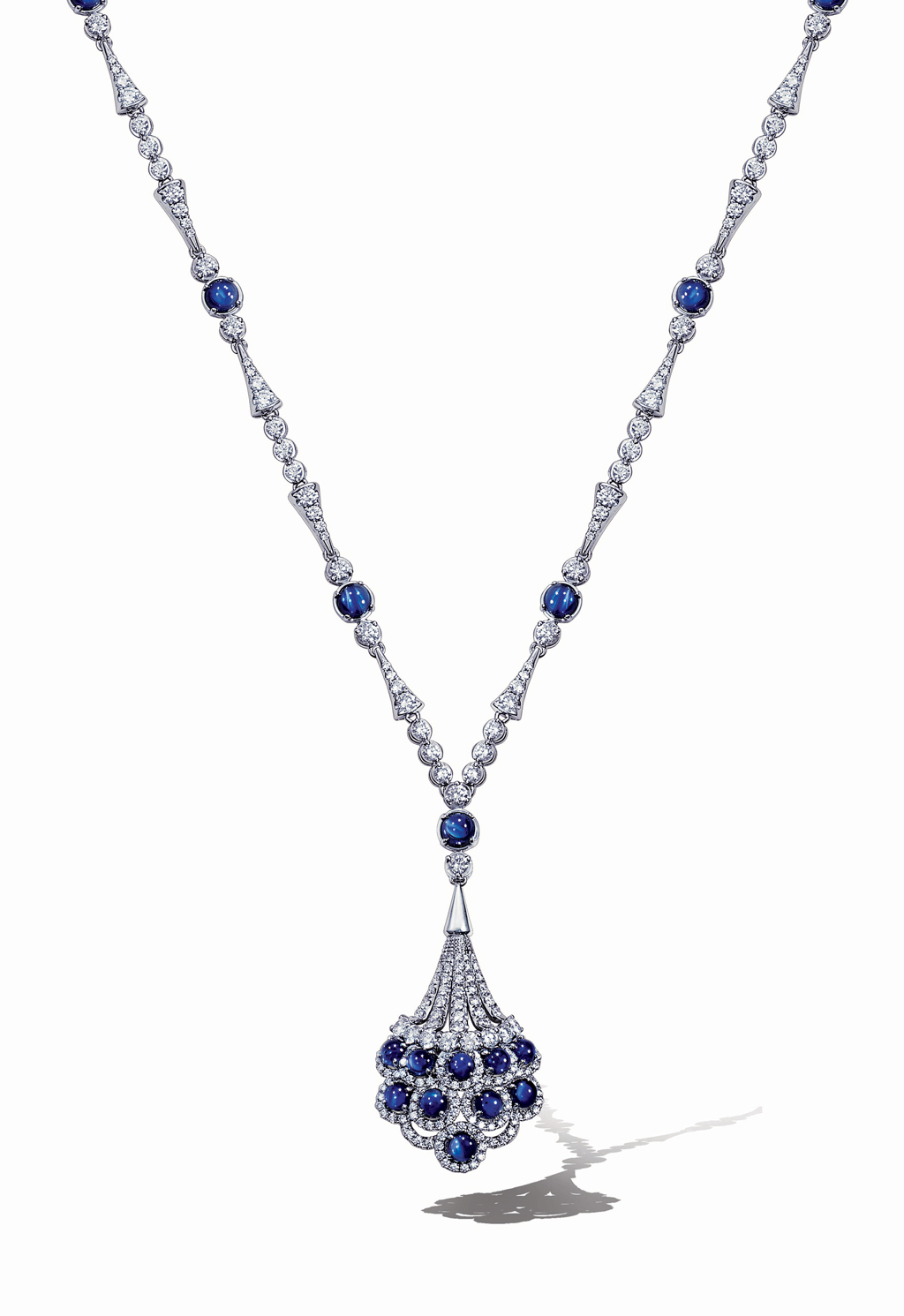 On 24 July 2015, Larry Jewelry officially launched its Grandeur collection. Drawing on the endless muse of nature, its exquisite pieces by turns encapsulate its varied, dazzling hues, and evoke its wondrous complexity in structure and its breathtaking power in sparkling, exquisite cuts.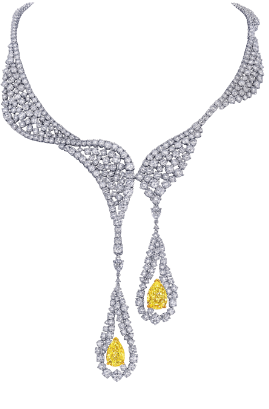 [Cascade]
Leading the collection by the renowned jeweller is their signature masterpiece, the Cascade necklace. A lush interweaving of white gold and brilliant diamonds conjures a tranquil waterfall that shimmers even as it cascades elegantly. An eye-catching modern twist comes with two sophisticated punctuations of lush fancy yellow diamonds – reminiscent of the warm glitter of sunlight upon the water.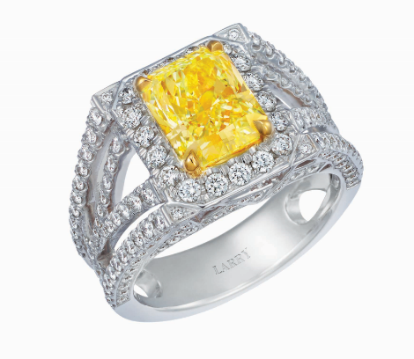 [Flame]
The bewitchingly intricate rings of the Flame series will ignite the hearts of feistier brides-to-be. Comprising five rings, each band is fabricated in a dazzling white-gold setting that is encrusted with glowing fancy yellow diamonds as the centrepiece. Bold and passionate, the decadent yellow diamonds are striking symbols of a desire that burns eternal.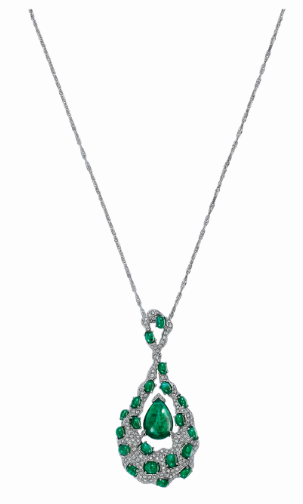 [Glisten]
For the dewy-eyed, the Glisten series delicately balances the fresh irresistibility of dew droplets, and the vivid crispness of the leaf they form on. Four rings and a necklace evoke this with softly rounded centrepieces of emerald green gemstones, a showering of white-gold and round brilliant diamonds, and for the necklace, a droplet-shaped silver pendant.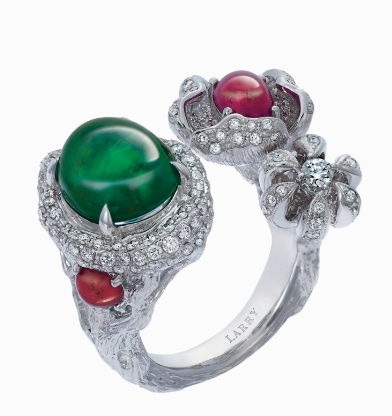 [Coral]
Lively tropical flair is brought to the surface in all its splendour with the Coral series. With refined splashes of cool sapphire blues, rich emerald greens or gorgeous ruby reds against a backdrop of iridescent white-gold and diamond encrustations, mix it up with playfully alternate-patterned pair of earrings or choose from its four elaborate statement rings.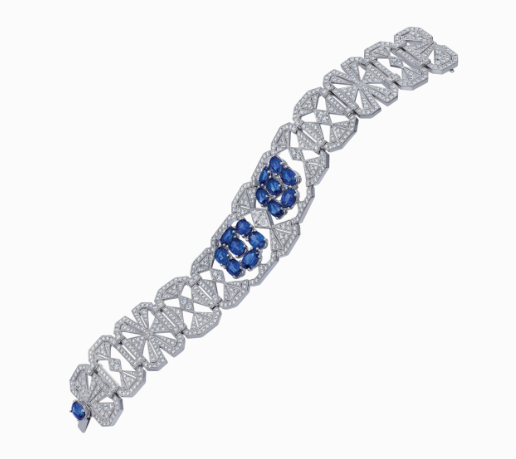 [Cirrus]
The Cirrus series plucks its name, and the airy eloquence of its pieces, from the white and delicate clouds. Just as clouds and its wearers come in limitless forms, each of the three pairs of outstanding white gold bangles that are adorned with scintillating emerald and sapphire gemstones go in unique directions, but are underpinned by a silky symmetry.
[Blossom]
The Blossom series breathes fresh life into floral-themed jewelry, with two rings, a bangle, a necklace, and a pair of earrings. Inspired by the irregular yet harmonious patterns found in blooms of all kinds, the series' natural sapphire and diamond arrangements generate demureness, intricacy, mystery or regal majesty – and above all, unmistakeable femininity.
The Grandeur collection is exclusive to Larry Jewelry boutiques in Singapore and is now available at Larry Jewelry Paragon (#01-21) and Larry Jewelry ION Orchard (#03-04).