Honouring traditions
2016-10-16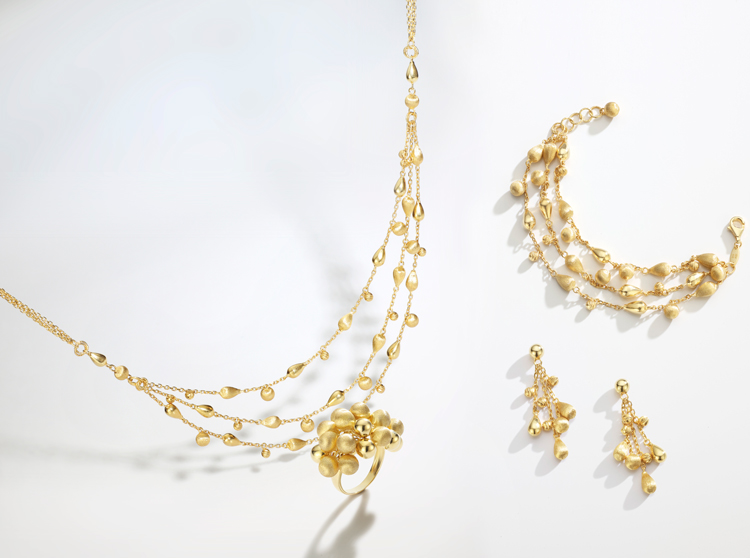 Goldheart's 916 Si Dian Jin MODE Gold Dew
As a modern bride, you might find it difficult to embrace the traditional Chinese wedding customs in its entirety. However, long-established traditions like the Si Dian Jin, wedding betrothal gifts can still be easily incorporated into your big day and ultimately your marriage. And Goldheart's new 916 Si Dian Jin collection makes it that much easier.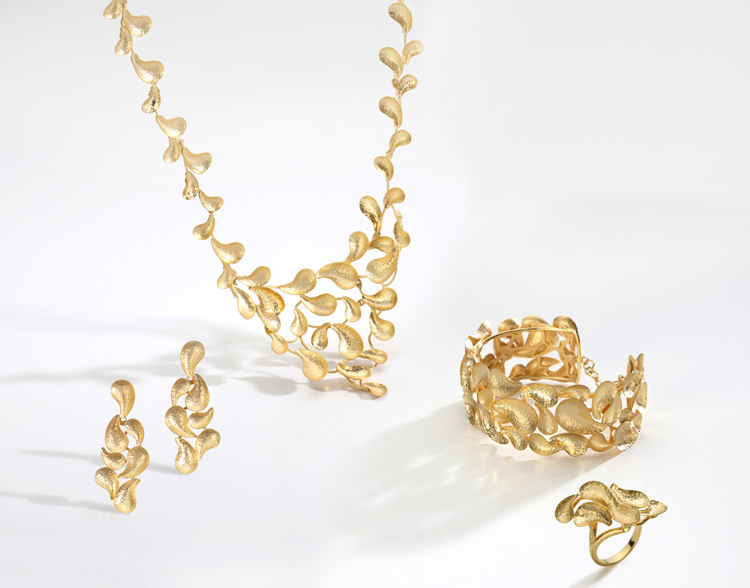 The MODE Gold Oasis collection.
Si Dian Jin, usually gifted from the groom's mother symbolises the well wishes from the family and many still practise it. Extended from their MODE Gold 916 collection, the 916 Si Dian Jin collection features contemporary, intricate designs made possible with state-of-the-art technology.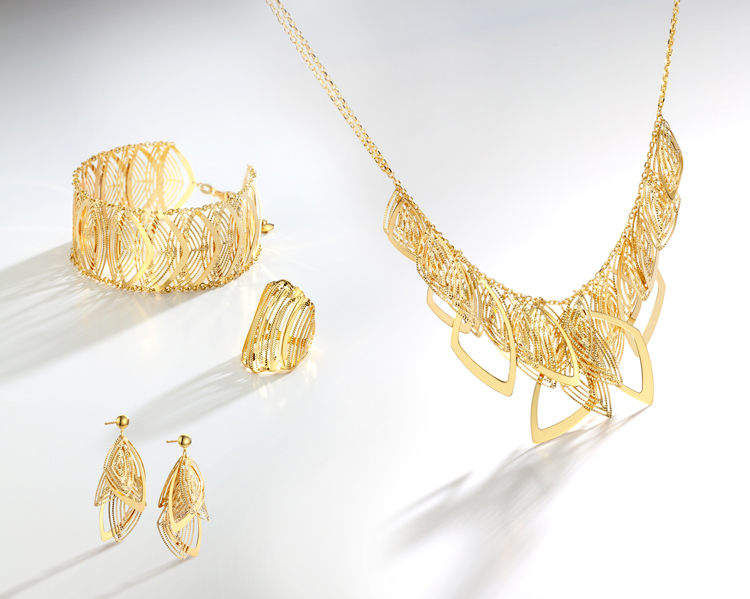 The MODE Gold Lace jewelleries.
In gorgeous champagne hues, these Si Dian Jin pieces can be worn together or separately. With its modern design, you can easily incorporate these jewelleries into your outfits giving your 916 Si Dian Jin a new lease of life.

With this collection and campaign, Goldheart yearns to honour such gold traditions and wishes to inspire women to embrace such customs with affection and style.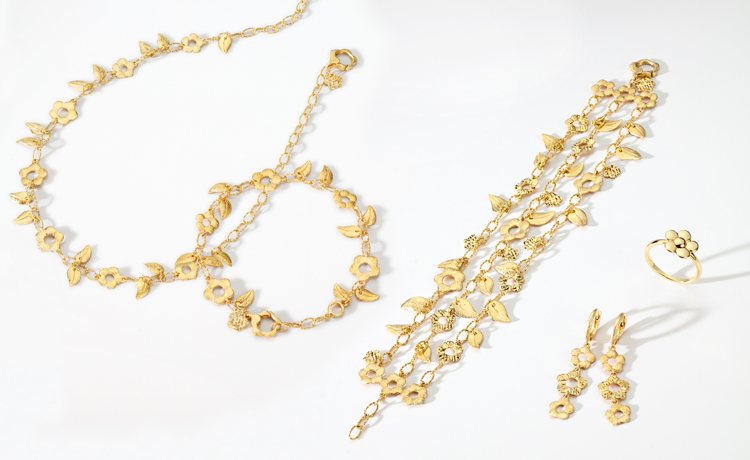 The 916 Si Dian Jin collection features three collections, the MODE Gold Oasis, MODE Gold Dew and MODE Gold Lace. MODE Gold Oasis features inspirations from Mother Nature, with its gilded leaf motifs.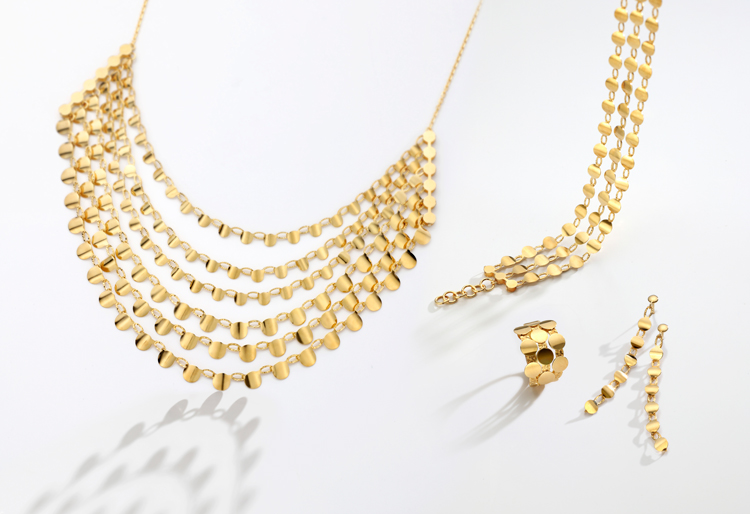 Whereas MODE Gold Dew is fashioned to resemble droplets of water, bringing the fluidity of a liquid to life in precious globules of gold.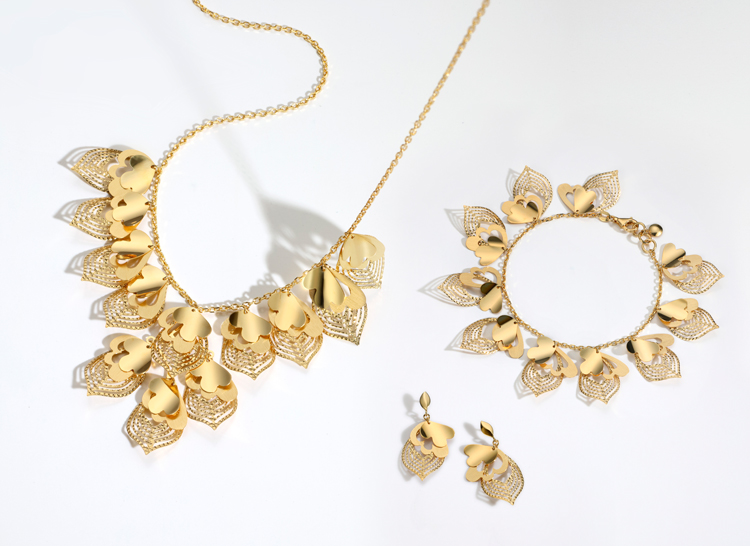 Last but not least, the MODE Gold Lace collection. Drawing ideas from the well-loved fabric in bridal fashion, these jewelleries possess intricate cut out patterns that showcases the effort and technology Goldheart used to achieve these masterpieces.

The 916 Si Dian Jin collection is now available island wide at most Goldheart boutiques. For more information head to www.goldheart.com