How You Can Handle Wedding 'Planxiety' (As Said By Experts)
2021-10-13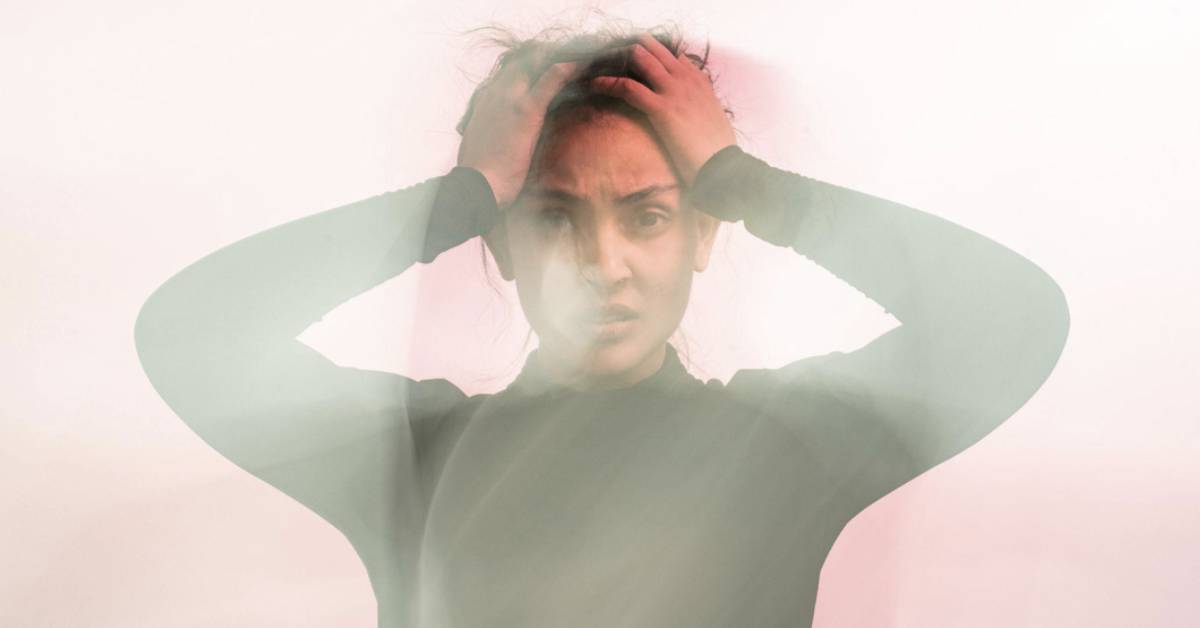 Source: Uday Mittal on Unsplash
Congrats! You've just gotten engaged to the love of your life, and as a couple, you're all set to embark on your next life chapter together. Undeniably, the wedding planning journey is a wonderful experience for you and your fiancé to foster a stronger bond and bask in the celebration of your eternal love.
But, as much as the process of turning your dream wedding into a reality is one of excitement and bliss, with an endless number of tasks to accomplish on your wedding planning checklist, things can get overwhelming.
From agreeing on the guest list to nailing that dreamy venue, drafting out the nitty-gritty details of your nuptials can end up in a stressful whirlwind of tough decisions. In the months leading up to your big day, these tasks could even leave you crippled with wedding planning anxiety.
But before you panic, you can rest assured that there are ways that you can combat your wedding 'planxiety' and keep those nerves down. The process of planning your ceremony should be a positive and uplifting one – after all, it's YOUR stage to play the main character! As such, let's kick off with these expert tips on managing pre-wedding stress for you to prioritise your wellbeing (and sanity) along the way!
1. Set realistic expectations for your wedding affair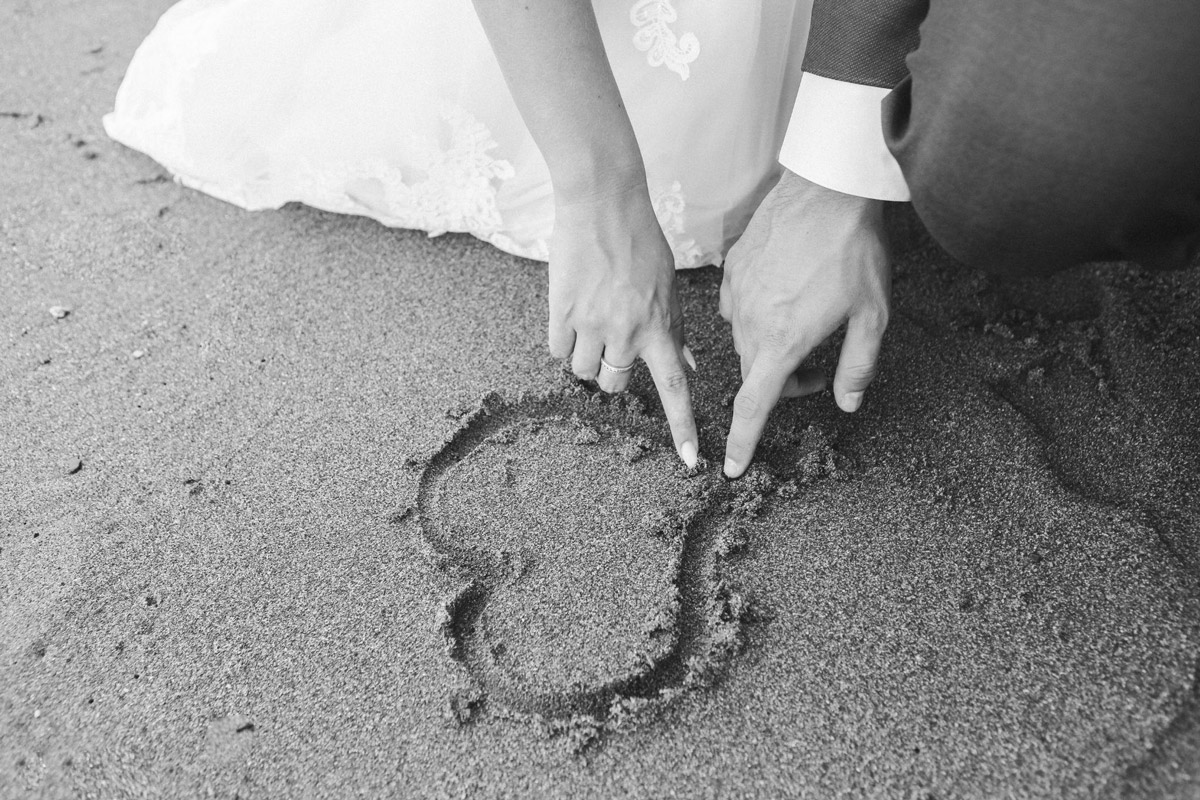 Source: Nick Karvounis on Unsplash
Your wedding is a once-in-a-lifetime affair. It is inevitable to harbour high expectations for your special day to turn out like how inspirational wedding magazines feature it to be: a grand, elaborate ceremony with ethereal details that will stun anyone with envy. But, before such a wedding can birth as a creative masterpiece, exorbitant budgets and hours of planning are required. Yet, these are often beyond the reach of most brides.
Let's backtrack a little: beyond the glitz and glamour, your big day is about commemorating the love you share with your other half. That's why your wedding affair will be equally as meaningful even if your vision does not come to fruition! There is beauty in allowing this day to be a joyful reflection of imperfection. After all, these small details surpass magazine-worthy pictures and are, really, the heart of your love story.
With realistic expectations in mind, you can steer clear of any anxiety that results from sweating over the small stuff. Only when you embrace the uniqueness of your wedding can you truly bask in getting hitched to your forever person.
2. Keep communicating with your fiancé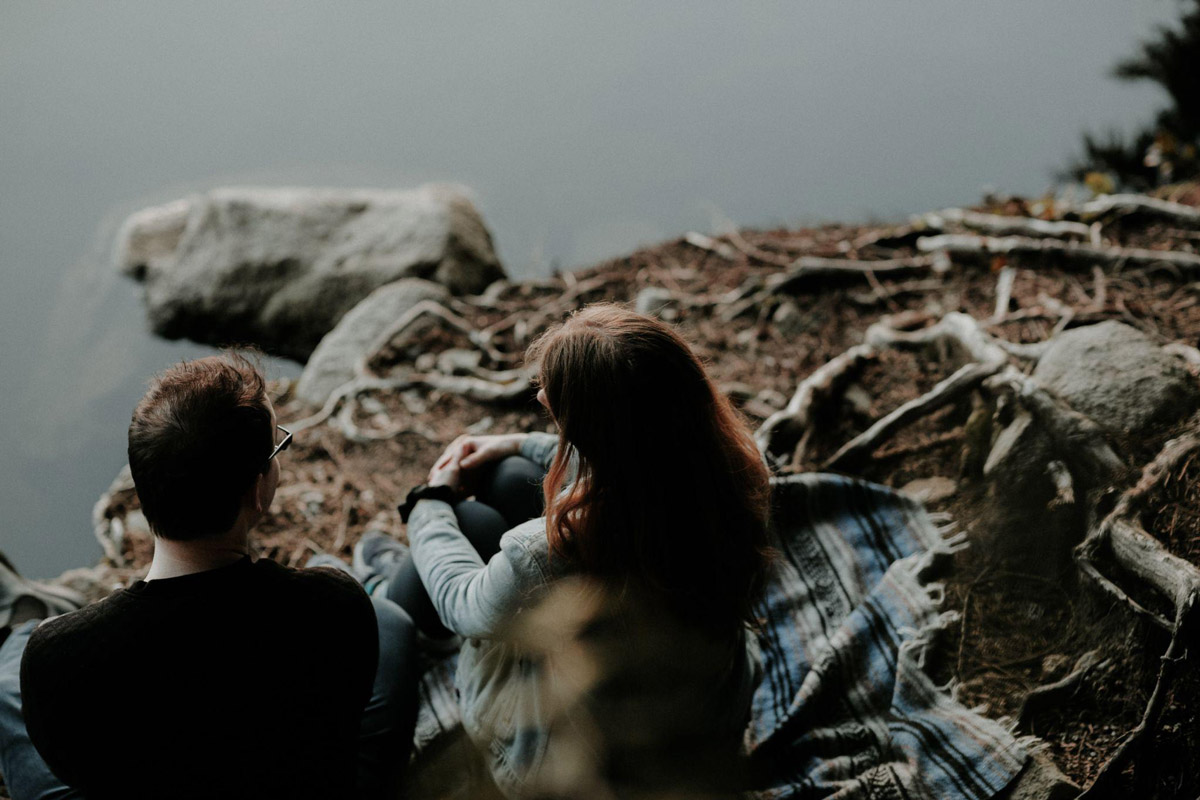 Source: Priscilla Du Preez on Unsplash
The wedding planning process is one of life's milestones that you will be checking off with your partner, but realistically, it is not without its challenges. From choosing the best wedding photographer in Singapore to capture key moments to charting out a realistic wedding budget, you may find yourself bickering with your fiancé over trivial things. On some occasions, these fights may not even be wedding-related!
Remember that you and your significant other are on the same team, despite the arguments you may encounter. Getting on the same page right from the get-go is the best way to prevent pre-wedding squabbles. That's why communication is vital! Sharing the issues that are weighing on you can help to put things into perspective and minimise disagreements.
If you are starting to crack under the pressure, keep your partner in the loop! Let him know how you feel and if you need his help. After all, he is your rock, and there is no better time to rely on him for emotional support than during this mentally trying period.
3. Dedicate time to practice self-care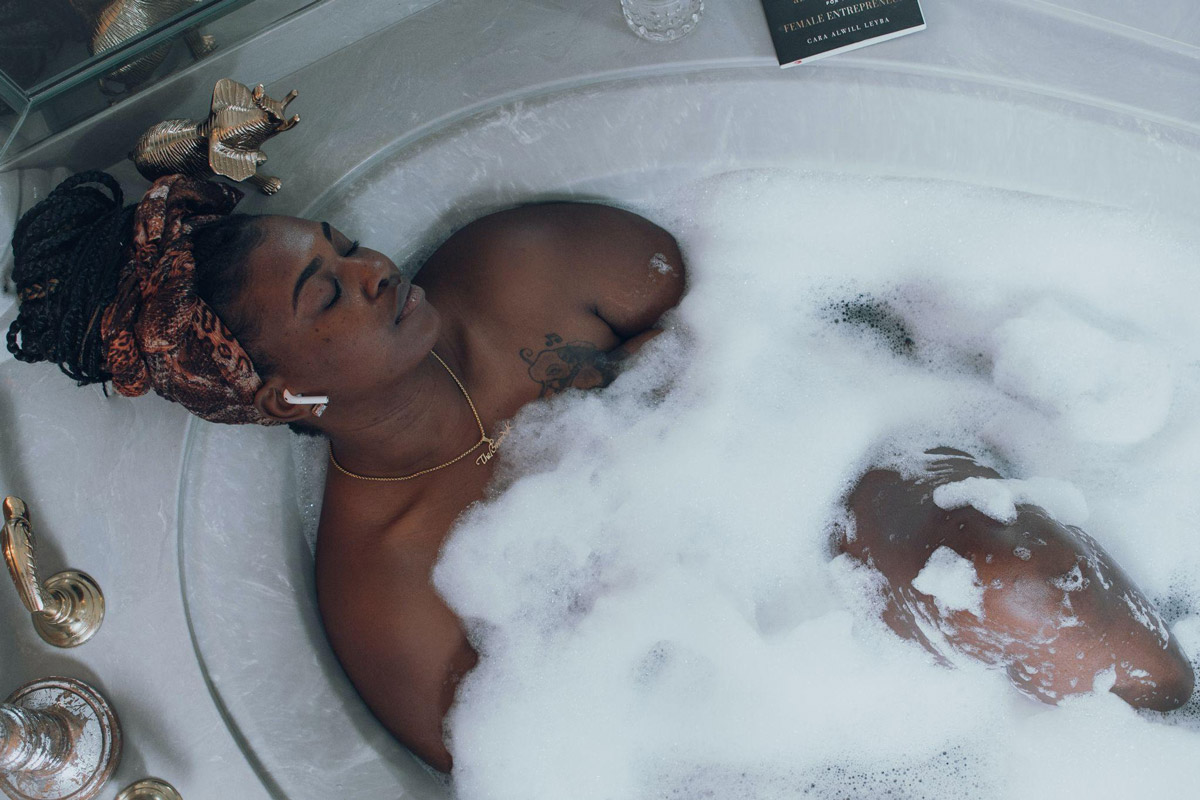 Source: Brandy Kennedy on Unsplash
Dedicating time for self-care is an essential ritual for brides-to-be in the throes of wedding planning but is often neglected. Frankly, it is easy to get caught up in nailing all the wedding details that you fail to enjoy the experience. When the wedding date finally rolls around, the pent-up stress can eventually lead to a meltdown – a situation that you will want to avoid!
When you find yourself spread too thin, it could very well be the time to take a step back. Engaging in hobbies can go a long way in boosting your mental health, allowing you to be a cheerful, more radiant bride.
Thus, it'll help to keep a handful of activities that help you relax, such as spending quality time with your best girlfriends or going on a romantic date with your significant other. Planning a wedding is not a full-time job, and every bride needs a break to find joy amidst the arduous planning journey.
4. Craft a backup plan for the big day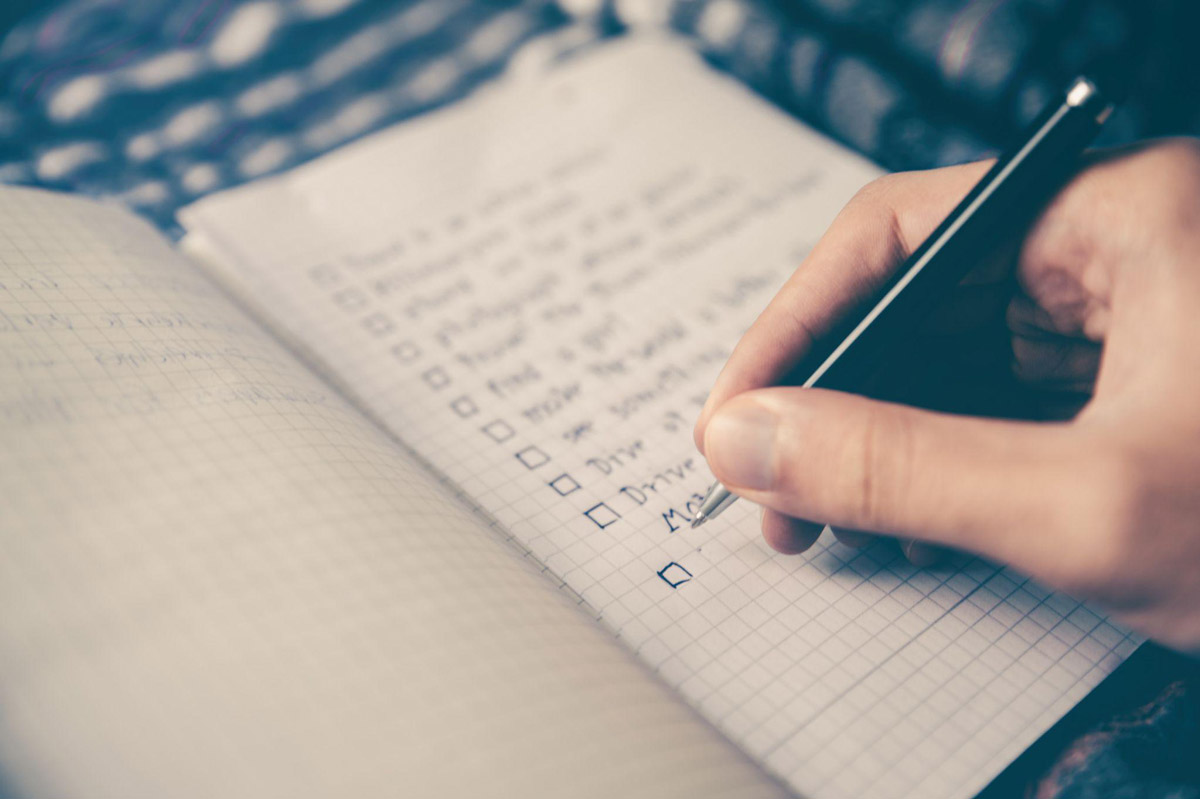 Source: Glenn Carstens-Peters on Unsplash
On one of life's most memorable days, you want your dream ceremony to go off without a hitch. But life is unpredictable, and there can be various hiccups that occur – namely, the weather. But staying prepared by forming a contingency plan helps you roll with the punches when things go awry.
For instance, while there are various gorgeous outdoor wedding venues in Singapore, it's best to consider an outdoor location that is sheltered. Other than that, you could altogether source for an indoor venue that is just as stunning. Looking out for these possible hiccups and seamlessly fitting in a 'plan B' can save you on stress and ensure that your celebration is perfectly executed.
But honestly, you don't have to worry too much about things going slightly out of hand! At the end of your wedding, no one will even remember the minor flaws. Instead, what sticks with them for years to come are the poignant memories and photographs created on your wedding day.
Conclusion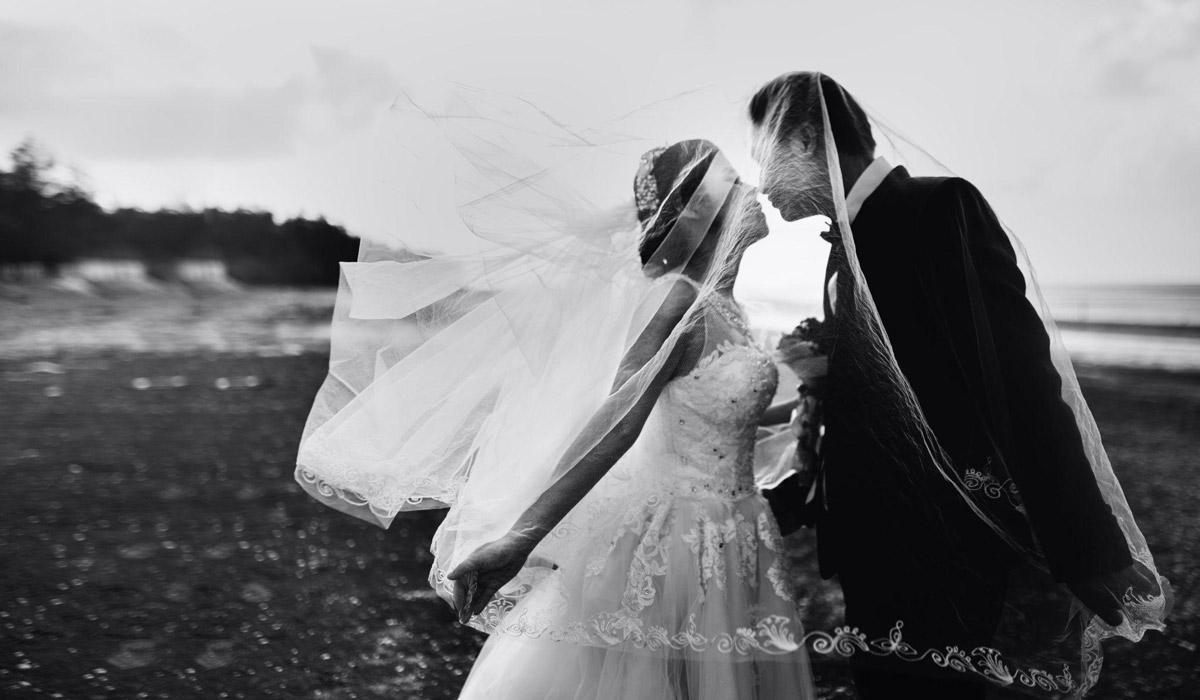 Source: Hisu lee on Unsplash
While planning a wedding may not be easy, sometimes the best thing you can do is embrace the entire process and find joy in the littlest things to help tide you through this challenging journey. Whenever feelings of stress and anxiety threaten to arise, it is crucial to take a breather and remind yourself of what is truly important.
At Blissful Brides, we are huge advocates for making your wedding planning experience a stress-free and blissful one. That is why we've collated a whole suite of wedding planning tools and vendors to offer you that extra hand along the way!
Here at our Blissful Brides Concierge, our experienced consultants will guide you through any wedding dilemma or inquiries, big or small. To help you secure the best wedding deals in Singapore, we are here to assist your wedding planning journey. Simply fill up this form, and our team will revert to you shortly!