Purchased VS. Rental Wedding Gown: Which Is Better?
2019-01-22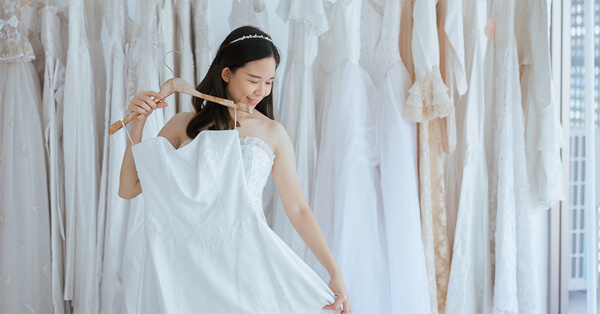 A wedding gown is one of the most significant outfits that a lady will shop for. Due to its symbolism, brides-to-be often opt to purchase a gown of their own or customise a dress specifically for the big day.
However, bridal outfits dresses are often costly. For brides-to-be who are deciding between purchasing a wedding gown in Singapore or taking the gown rental route, here's a list of pros and cons for both options, to help you better decide.
1. Variety of Dresses
Purchased Gowns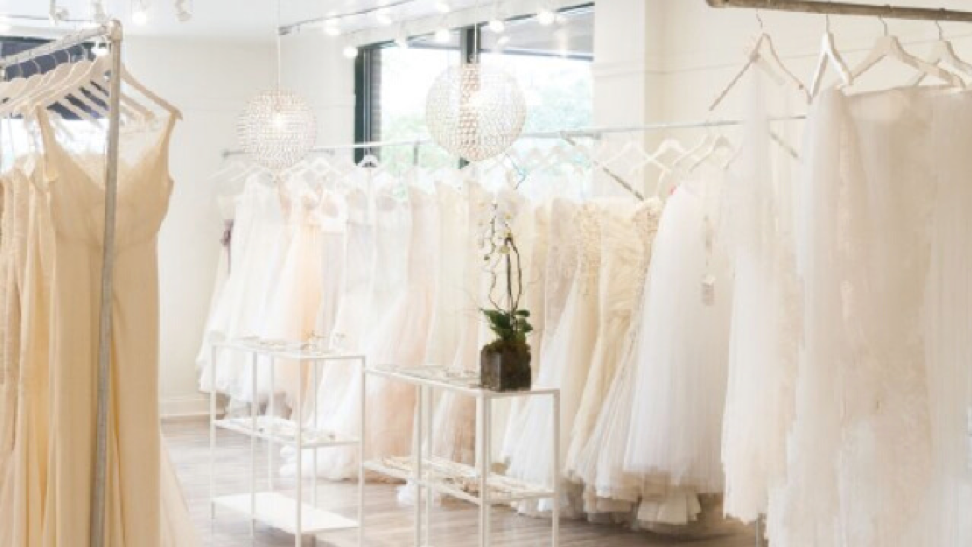 Source: weddingthemesly.com
Buying a gown is often the favoured choice among brides due to the diversity of designs. As these gowns are purchased, bridal shops will tend to provide a variety of gowns to cater to the different tastes of brides-to-be. Additionally, you'll also have to freedom to alter or incorporate unique enhancements such as your initials or wedding date.
Rental Gowns
While the selection may still be diverse, it may not be as extensive. However, depending on which bridal boutique you visit, designer gowns may be available. Unlike purchasing your own, you are not allowed to include unique additions. However, fret not as majority of the bridal shops offer gown rental services with size alterations.
2. Costs
Purchased Gowns
Purchasing a wedding gown will surely add to your wedding expenses, especially if it's a designer gown or if it's part of the latest bridal collection.
Rental Gowns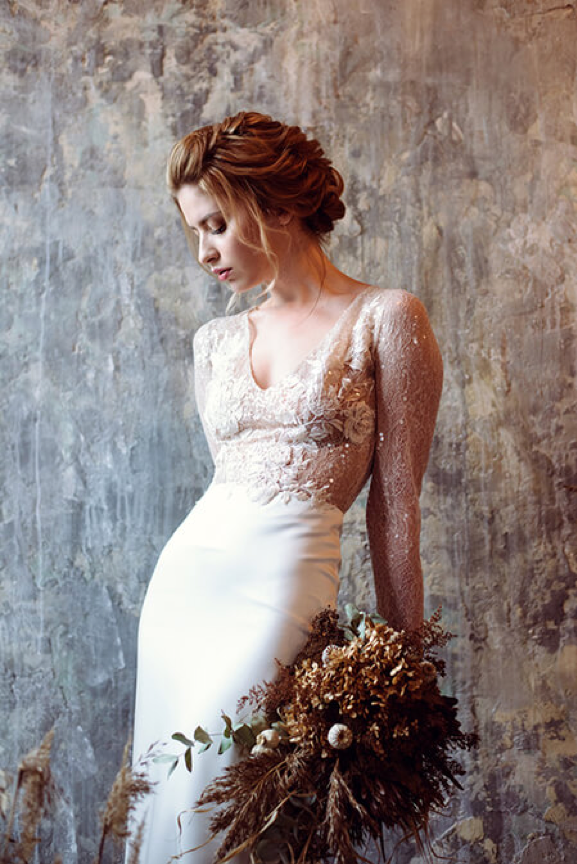 A major appeal of wedding gown rental services is its cost-saving aspect. Brides-to-be can save a considerable amount, making rental gowns an ideal choice for couples looking to cut back on wedding expenses.
3. Worry-Free Wear
Purchased Gown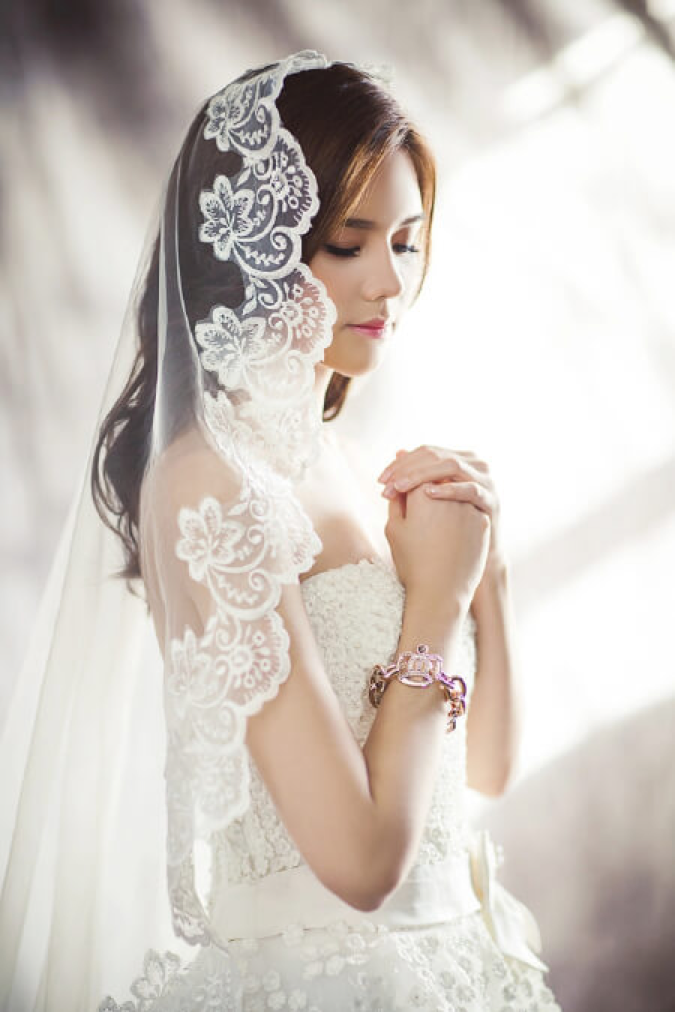 With a purchased dress, there will be a lesser need to be conscious of your actions including makeup smudges, food spills and more. As such, you'll be able to concentrate on enjoy your big day instead of worrying about dirtying your gown.
Rental Gown
With rental gowns however, it's essential to return the gown in its original condition during or risk forfeiting your deposit. It's also advisable to check with the bridal boutique on the terms and conditions of the gown returns before renting the gown to avoid mismatched expectations.
4. Storage Solutions
Purchased Gown
As gorgeous as your gown may be, chances are, you get to wear it just once. That means you're left with deciding on where to keep your wedding dress. Especially so for ball gowns, wedding gowns can take up a lot of wardrobe space. Plus, certain dresses may require professional preservations, and these may incur additional costs.
Rental Gown
With rented gowns, you won't have to worry about the after care! It's that simple.
5. Heirloom Factor
Purchased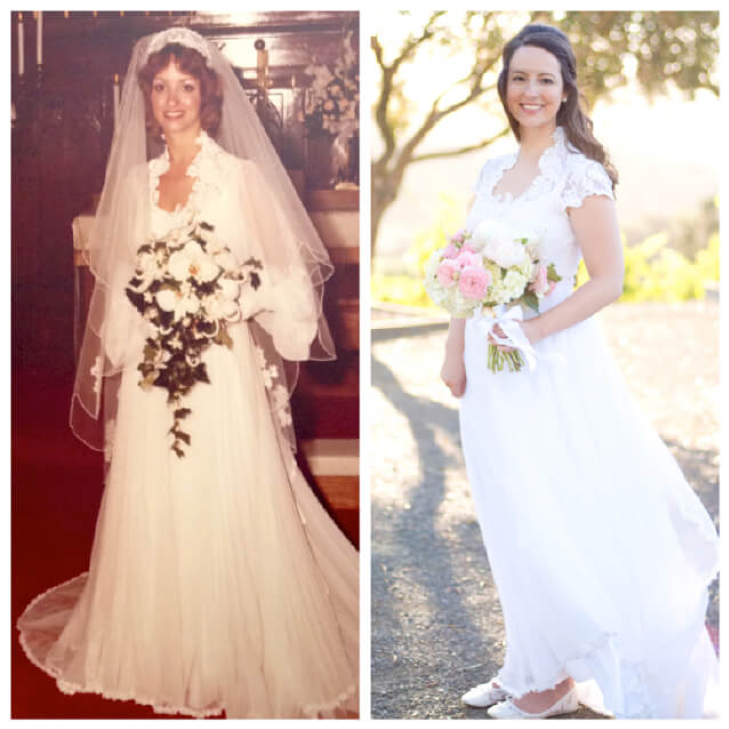 Source: jayna-a.com
As the wedding gown is yours to keep, the dress can be passed down to your family members as a family dress. This adds an additional sentimental value to your gown and makes it part of the family history.
There you have it, the advantages and drawbacks of purchased and rental gowns. Whatever your decision may be, we say to follow your heart because it's your big day after all.