Style Guide: Dressing up Bridesmaids to Match the Bride
2019-08-17

Wedding bells are ringing! After going through the arduous journey of selecting your own wedding gown, it's finally time to select the outfits for your bridesmaids. Whether you are playing around with colours, necklines, fabrics, accessories or textures – pick out a style that seeks to highlight the bride's look instead of stealing the limelight away from it.
Read on to find out how to go about being matchy-matchy with your bridesmaids!
Tried and Tested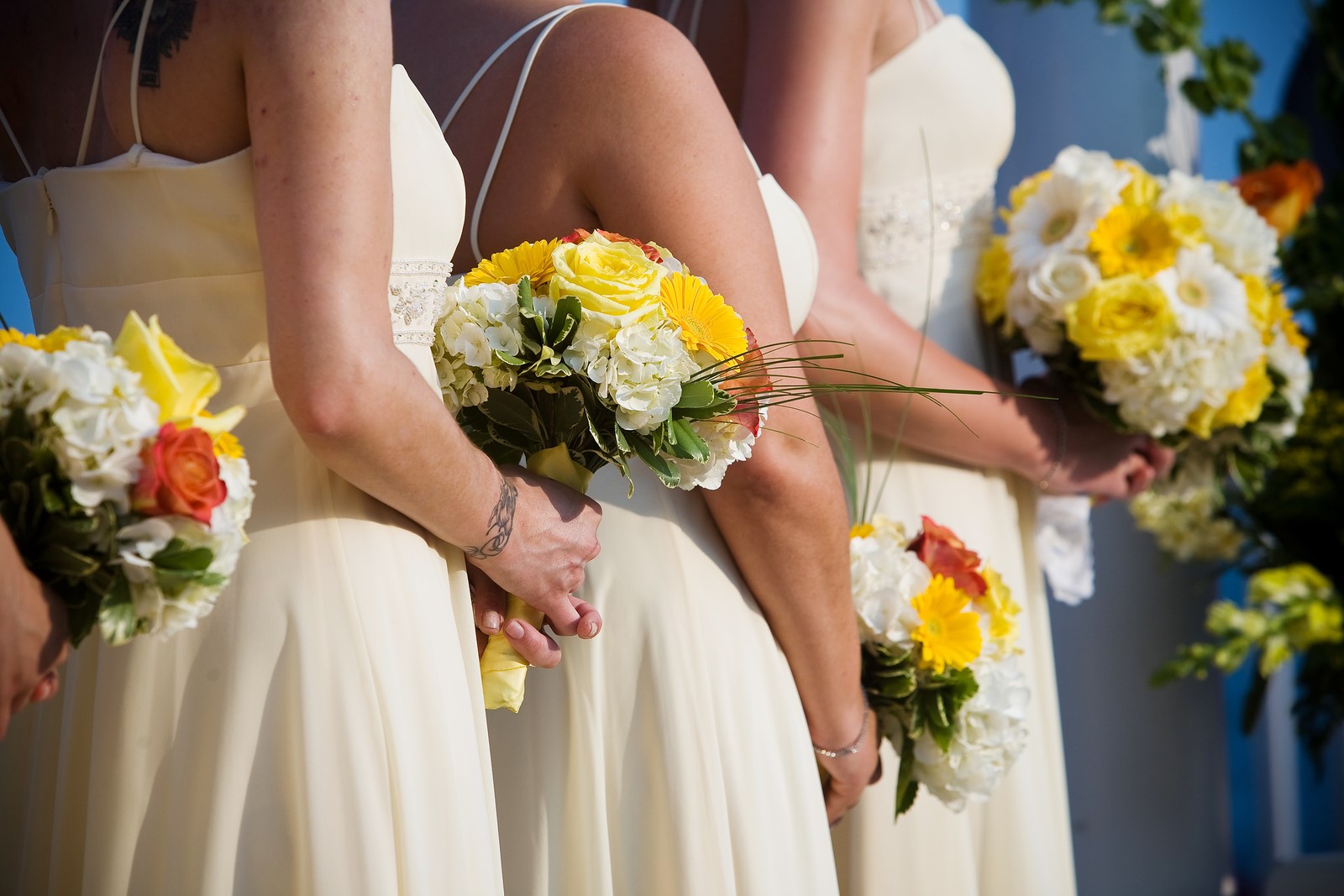 There are a few old but gold ways that have been used by many brides over the years that you too, can easily pull off. Think matching flower bouquets, colour-coordinated dresses, and dresses with necklines similar to your wedding gown.
These tips will lead to perfect symmetry, which is not only a definite eye-turner when walking down the aisle but also a way to make your pre-wedding photoshoot a huge success.
Here's a tip though: If your dress has elaborate embroidery or is embellished with beads and sequins, opt for bridesmaid dresses that are embellished with pleats and layers of fabric that mimic your style without entirely copying off it. The same goes for prints and textures – when done correctly, they can look incredible without coming off as haphazard.
Shoes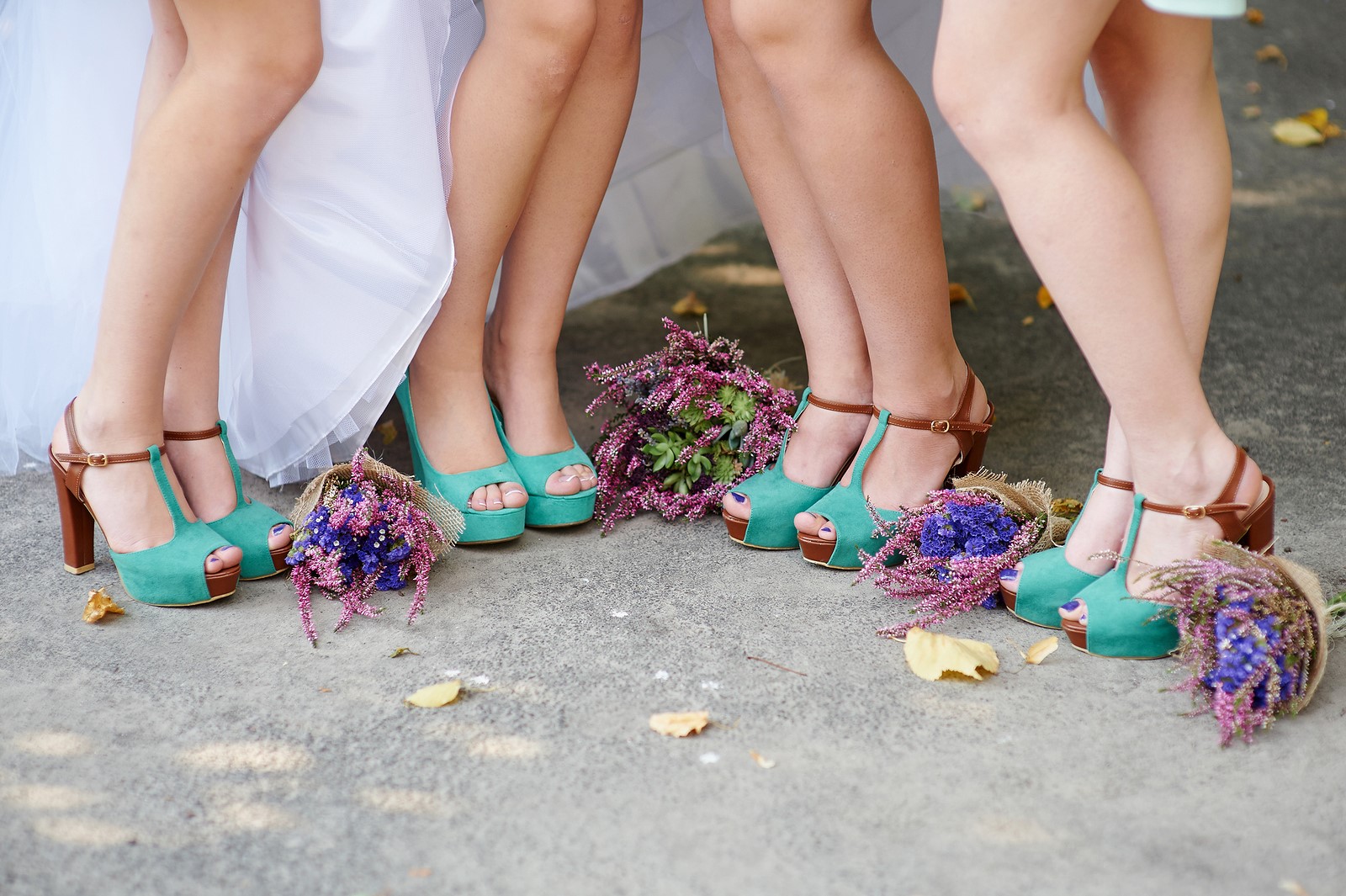 Brides and bridesmaids can purchase the same, eloquent pair of heels or pumps, with the only exception of the bride's having a higher heel or a flashier design with extra detail and embellishments.
Alternatively, provide a selection of options to suit everyone, such as a classic pair of Converse for the bridesmaids who aren't as comfortable in heels!
Accessories
One of the simplest ways to dress up your bridesmaids without breaking the bank is by dolling them up with accessories! Finding complementary hair clips, flower crowns, or corsages that match your wedding bouquet is a great way to connect the bride with her entourage of ladies.
There are plenty of options to choose from – with designs ranging from floral diamonds, pearly sequences, to matching sets of jewellery, so be sure to bring your girls along when you visit bridal shops for a full-dress rehearsal!
Other accessories like belts, veils, and sashes also provide both functional and aesthetic appeal to a typical bridesmaids' outfit. For the extra sentimental, you may even design your very own matching jackets that will make for perfect keepsakes long after the ceremony is over!
Mix and Match Dresses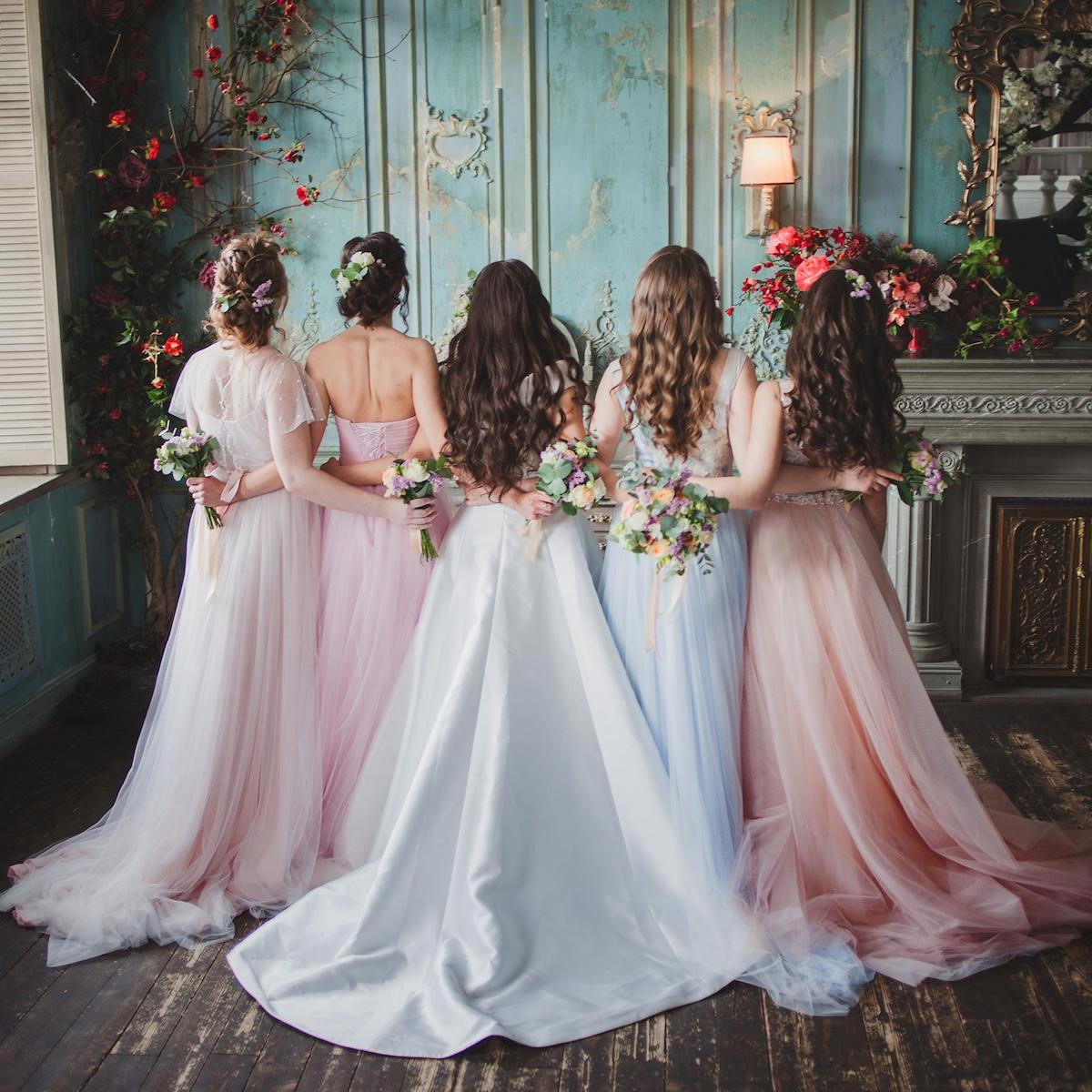 One of the hottest bridal trends in recent years is to allow bridesmaids to choose their own dress with little to no restrictions. This is because bridesmaids are definitely going to have different body shapes, sizes, and preferences, and this new concept will allow your friends to find the most flattering dresses possible!
Simply apply some basic guidelines – whether it's the hemline of the dress, overall style, or other intricate details – to ensure consistency. If you still want to find ways to match, try wearing the same coloured lipsticks! Nudes and bold or dark reds usually work best for almost every skin tone.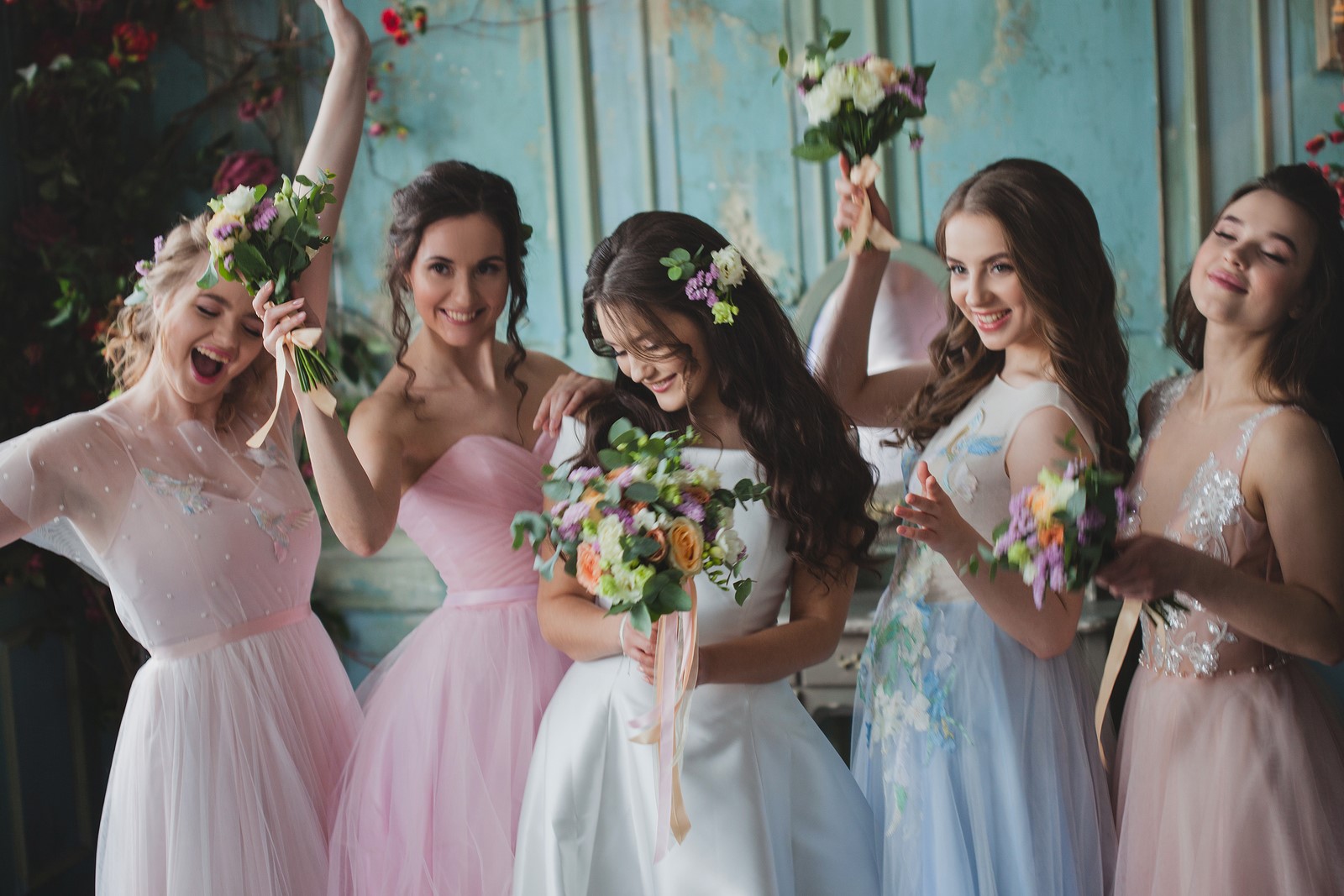 Ultimately, choosing your bridesmaids' outfit is a wonderful privilege as a bride-to-be. Other than complementing your own gown, make sure that the outfits you choose also complements your precious bridesmaids' own personal style, shape, size, preferences, and opinions so that it flatters them as much as it flatters you!