The 2022 Guide For Solemnisation Package Prices In Singapore
2021-10-25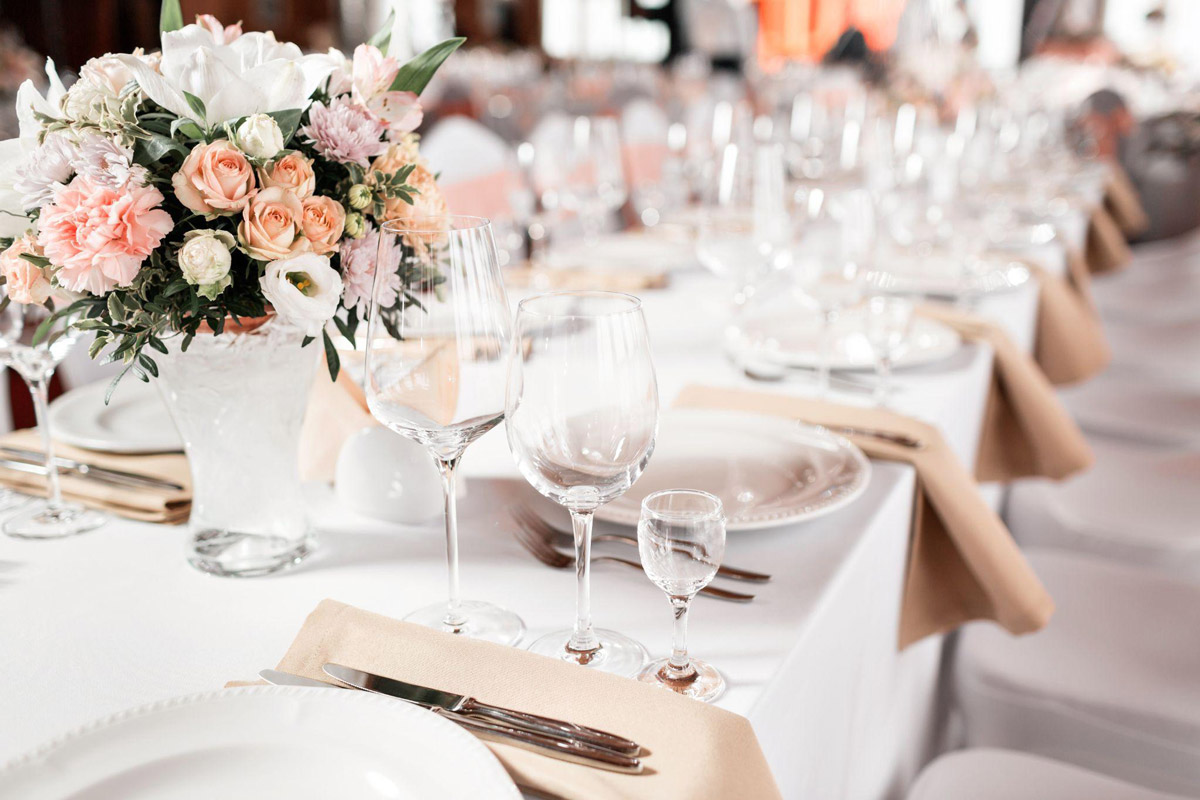 For any couple out there, planning a wedding can feel overwhelming at times. Especially when you have to juggle between having that wedding of a lifetime and keeping a tight budget, organising a wedding can be a tall task. Practically speaking, a huge portion of your budget goes to the venue out of the many items on your wedding planning list. For some, the venue can cost up to half of the wedding budget. That's because the perfect venue sets the scene for your big day.
But, with a million other things on your checklist, we understand that you may be stretched in finding the right solemnisation venue to fit your visions and needs. Additionally, a soleminisation venue is more than the location; you'll have to check if the venue offers the wedding food to suit your taste and preferences. With that, to save you on time and the hassle of reading up on each venue, we've got you covered with this extensive venue guide.
Calling all couples planning for their wedding in 2022! Out of the countless solemnisation venues in Singapore, we've compiled this list that includes hotels, restaurants, country clubs and resorts. In this comprehensive list, you're sure to find one suitable for the cherished celebration between you and your loved ones. Upon browsing, you'll find the venue names, the respective package prices, and additional information that would be helpful to narrow your choices further.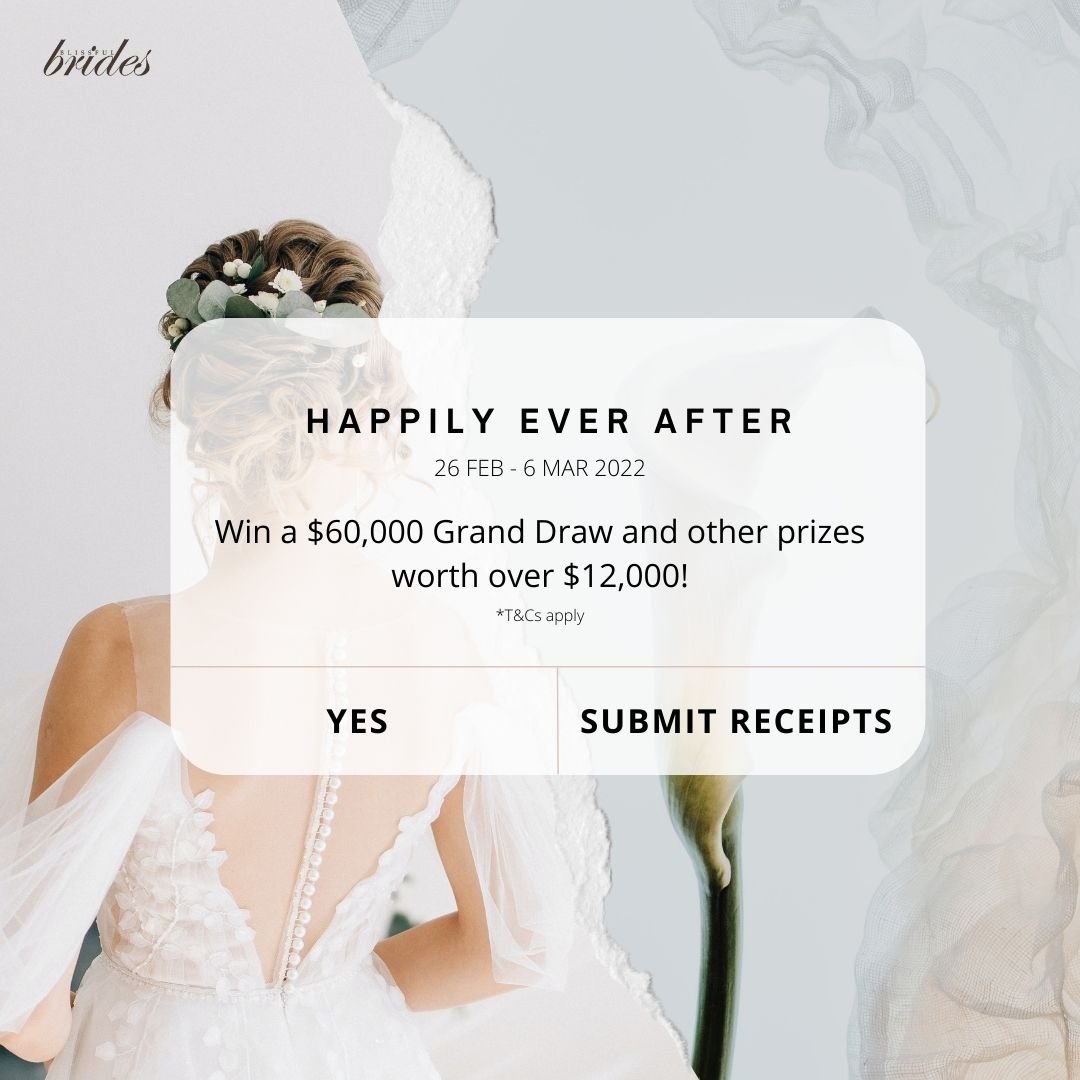 If view on mobile, you may scroll left to view more column
Restaurant/Others
Lunch
Dinner
Additional Information
Package PDF

Faber Peak Singapore

(Arbora)
-

Asian Fusion Set at $168++ per pax




Modern European Western Set at $168++ per pax




International Buffet at $148++ per pax

Min. no. of guests: 150

Max. no. of guests: 260

Option for solemnization at The Garden for $688++
Click & view here

Faber Peak Singapore

(The Ballroom)

Chinese Banquet at $1,180++ per table




Asian Fusion Set at $118++ per pax




Modern European Set at $118++ per pax




International Buffet at $108++ per pax

Chinese Banquet at $1,480++ per table




Asian Fusion Set at $148++ per pax




Modern European Set at $148++ per pax




International Buffet at $138++ per pax

Min. no. of guests: 100

Max. no. of guests: 200

Option for solemnization at The Garden for $688++




Option for solemnization at The Ballroom for $288++
Click & view here
Faber Peak Singapore
(Private Dining Room)

Chinese Set Menu at $128++ per pax




Asian Fusion Set at $128++ per pax




Modern European Set at $128++ per pax




International Buffet at $118++ per pax

Chinese Set Menu at $148++ per pax




Asian Fusion Set at $148++ per pax




Modern European Set at $148++ per pax




International Buffet at $138++ per pax

Option for solemnization at The Garden for $688++




Option for solemnization at the Private Dining Room Deck at $388++




Option for solemnization at the Private Dining Room at $288++

Click & view here

Fu Lin Men

(A Memorable Moment Package)
$68++ per pax

$68++ per pax

For 10 to 60 persons

Click & view here

Fu Lin Men

(Beloved Forever Package)

$88++ per pax

$88++ per pax


For 10 to 60 persons

Click & view here

Fu Lin Men

(Perfect Moment Package)
$128++ per pax
$128++ per pax

For 10 to 60 persons

Click & view here
Monti At 1-Pavilion
$150++ per pax
$$198++

Venue rental at $2,300++




Max. no. of guests: 50

Click & view here
Peach Garden @ Chinatown Point
Set Menu A at $688++ per table of 10 persons
Set Menu A at $688++ per table of 10 persons


Min. no. of tables: 2




Applicable for Lunch and Dinner (excluding Public Holidays)
Click & view here


Set Menu B at $788++ per table of 10 persons
Set Menu B at $788++ per table of 10 persons

Min. no. of tables: 1




Applicable for Lunch and Dinner (including Public Holidays)
Click & view here


Set Menu C at $888++ per table of 10 persons

Set Menu C at $888++ per table of 10 persons

Min. no. of tables: 1




Applicable for Lunch and Dinner (including Public Holidays)

Click & view here
Peach Garden @ Hotel Miramar

Set Menu A at $788++ per 10 persons
Set Menu A at $788++ per 10 persons

Min. no. of guests: 20




Excludes Eve of & Public Holidays

Click & view here


Set Menu B at $888++ per 10 persons
Set Menu B at $888++ per 10 persons

Min. no. of guests: 10




Includes Eve of & Public Holidays
Click & view here


Set Menu C at $988++ per 10 persons
Set Menu C at $988++ per 10 persons

Min. no. of guests: 10




Includes Eve of & Public Holidays




Click & view here
Peach Garden @ OCBC Centre

Set Menu A at $968++ per table of 10 persons
-

Excluding Public Holidays

Click & view here


Set Menu B at $1,088++ per table of 10 persons
Set Menu B at $1,088++ per table of 10 persons

Excluding Public Holidays

Click & view here


Set Menu C at $1,288++ per table of 10 persons
Set Menu C at $1,288++ per table of 10 persons

Including Public Holidays

Click & view here
Peach Garden @ Thomson Plaza

Silver package at $788++ per table of 10 persons
Silver package at $788++ per table of 10 persons

Mon-Fri (excluding Eve of & Public Holidays)

Click & view here


Gold package at $868++ per table of 10 persons

Gold package at $868++ per table of 10 persons

Mon-Fri (excluding Eve of & Public Holidays)

Click & view here


Platinum package at $968++ per table of 10 persons
Platinum package at $968++ per table of 10 persons

Mon-Fri (including Eve of & Public Holidays)




Click & view here
The Alkaff Mansion

$150++ per pax (Mon-Fri)
$180++ per pax


Venue Rental at $1,500++

Max. no. of guests: 50




Click & view here
The Garage

$140 ++ per pax (Mon-Fri)
$160++ per pax (Mon)

Venue Rental at $1,500++

Max. no. of guests: 50




Click & view here
The Great Ballroom


Menu 1: $3,588++ for 48 pax




Menu 2: $3,898++ for 48 pax




Menu 3: $4,688++ for 48 pax




Menu 4: $5,888++ for 48 pax

Menu 1: $3,588++ for 48 pax




Menu 2: $3,898++ for 48 pax




Menu 3: $4,688++ for 48 pax




Menu 4: $5,888++ for 48 pax

-

Click & view here
The Riverhouse

$135++ per pax (Mon-Fri)
$160++ per pax




Venue Rental at $1,200++

Max. no. of guests: 50




Click & view here
The Summerhouse


Morning Tea Set at $25++ per pax




Curated 3-course set menu at $65++ per pax




Afternoon Tea Set at $35++ per pax

Curated 3-course set menu at $65++ per pax




Evening Cocktail menu at $50++ per pax





$680++ for one hour usage of function space




Max. no. of guests: 50




Click & view here
The Westin Singapore

Set Menu A at $788++ per 10 persons
Set Menu A at $788++ per 10 persons

Min. no. of guests: 20




Excludes Eve of & Public Holidays

Click & view here
Vineyard


Deluxe package at $119++ per pax




Premium package at $139++ per pax

Deluxe package at $119++ per pax




Premium package at $139++ per pax


Min. no. of guests: 50

Click & view here
1-V:U

$150++ per pax
$150++ per pax




Venue Rental: $1,500++

Max. no. of guests: 50




Click & view here