Things to Consider When Choosing Your Wedding Gown Design
2017-05-02

1Walking into a bridal boutique without doing your homework is one big mistake you should avoid. It's like going to the grocery store without knowing what to buy. Choosing a wedding gown in Singapore requires a lot of research especially when it comes to design, colour, style, and fabric. You will likely waste time checking what's on display in the boutique and comparing which one suits you. And worse of all, you might end up picking a dress based on impulse and a whirlwind of pre-wedding emotions without putting into consideration the price and the right style for you.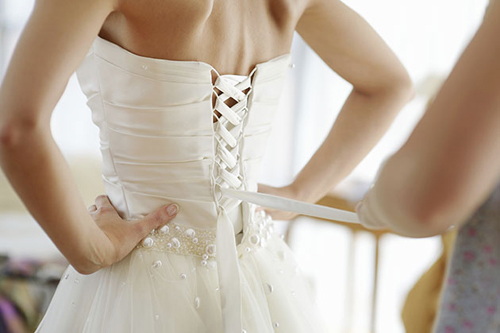 So to avoid getting stressed out due to overspending or buying a less desirable wedding gown, it is important to do a research before heading to a bridal shop. Think of the style that you want to wear on your big day. What colour do you want your wedding gown to be?
The Style
When selecting a wedding dress, the very first thing that you should consider is the style. Pick a silhouette that looks absolutely stunning on you based on your body type. Your choices include: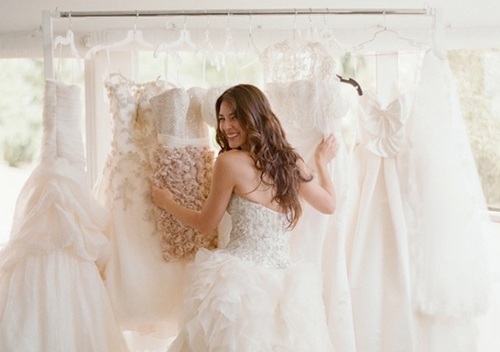 Ball gown

- It is perhaps one of the most favourite wedding gown styles among many brides. Ball gown design features a fitted corset and a full skirt that reaches the floor. The waist can be shaped in an elongated triangle, dropped to hug the hips, or nipped in at your natural waistline. It comes in varied neckline designs such as high, strapless, sweetheart, modest, square, v-neck, scoop, halter and more. It is considered as a classic fairy-tale design, especially if it is embellished with lace, crystals and sequins. You'll be able to pull off a Cinderella look. This dress is most flattering for brides with less buxom and small waist.
A-line

- Also known as princess line, A-line is one of the fashion's most enduring and flattering designs. It features a flared design from either the shoulders or under the bust and often has fitted waist. This style is perfect for just about everyone. Any bride can pull off a desirable look with an A-line dress.
Mermaid

- This design is also called as a trumpet skirt. As the name itself suggests, a mermaid wedding gown is shaped to resemble a mermaid's tail in silhouette. It is a body-hugging gown that flares dramatically below or at the knee level - similar to mermaid's tail. The dress is perfect to show off our curves, especially if you are tall. The skirt may or may not be of the same texture or colour with the bodice.
Empire

- An empire dress features a fitted bodice ending just below the bust, giving a high-waisted look. The bodice is cropped to create a flattering and elongated effect. This style works pretty well on brides with a medium to large busts and full-figured waist.
Sheath

- It is a narrow, close-fitting dress that reaches the floor in an unbroken line. Basically, it combines the style of mermaid without the flared bottom.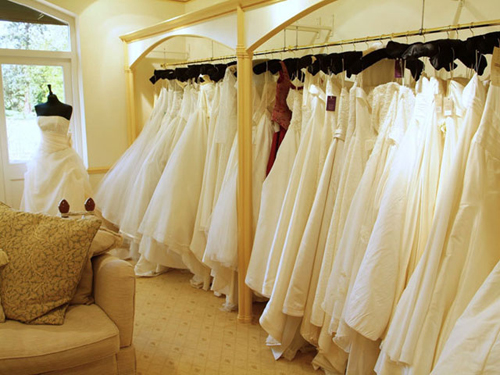 The Colour
When it comes to wedding gown colour, brides have a big choice to make. Wedding gowns are available in a variety of shades, and some incorporate splashes of other colours to complement the wedding theme.
Silk white, natural white or diamond white are ideal tones for fairer brides. These soft white tones can be found only in natural fibres like silk, cotton or linen.
Ivory, eggshell or candlelight is a creamier shade with yellow or golden undertones. Ivory is flattering for brides with fair complexion.
Rum or champagne is an off-white shade with pink undertones. These tones will look particularly good on darker skinned brides.
There are many Singapore wedding gown companies that offer more colour choices.