Thoughtful Touches: Wedding favours for your guests
2016-11-25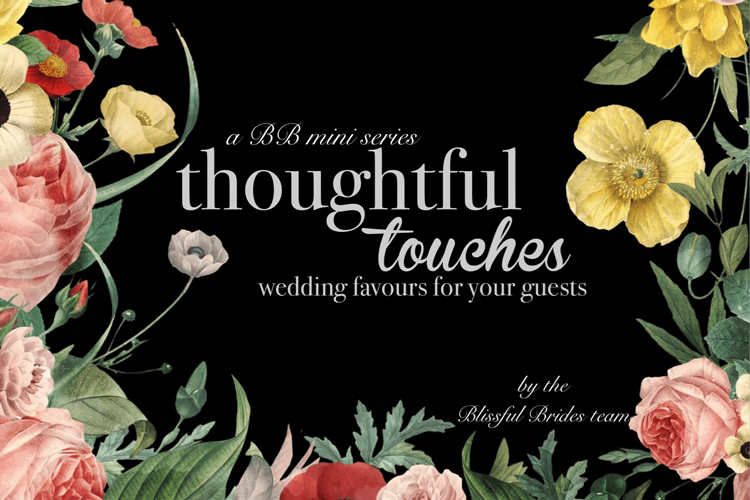 Whilst it's not necessarily a must-have, it's always nice to gift your guests with a little something to thank them for taking the time to come celebrate your special day with you. Yet, how many weddings have we attended that saw these wedding favours get left behind on the dinner table?

When deciding on the type of wedding favours that you are gifting your guests, one thing you should consider is if they are likely to keep them. After all, weddings in itself are already so expensive to plan, so it would be such a waste if your guests end up trashing the favours or leaving them behind.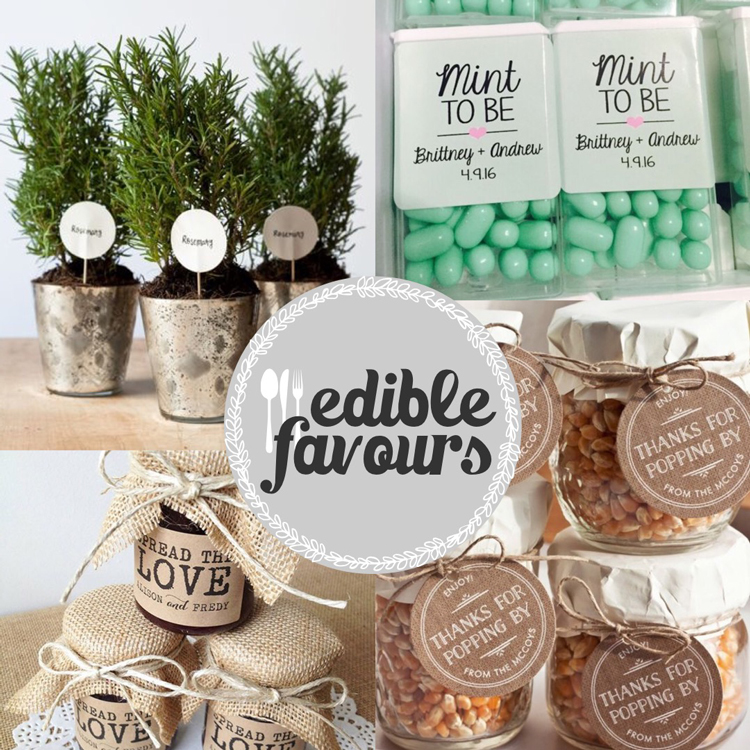 Edible favours
As with most Singaporeans, the way into our hearts is usually through our stomachs. So what better way than to gift them with edible favours?
These could be anything and everything from candies to cookies and macarons or even some after meal mints to help your guests freshen their breaths post-meal! If you're a chef at heart, you could even consider gifting each of your guests a little potted herb plant that they can bring home and add to their own creations. The possibilities are endless when it comes to edible favours, so don't limit yourself today and get creative!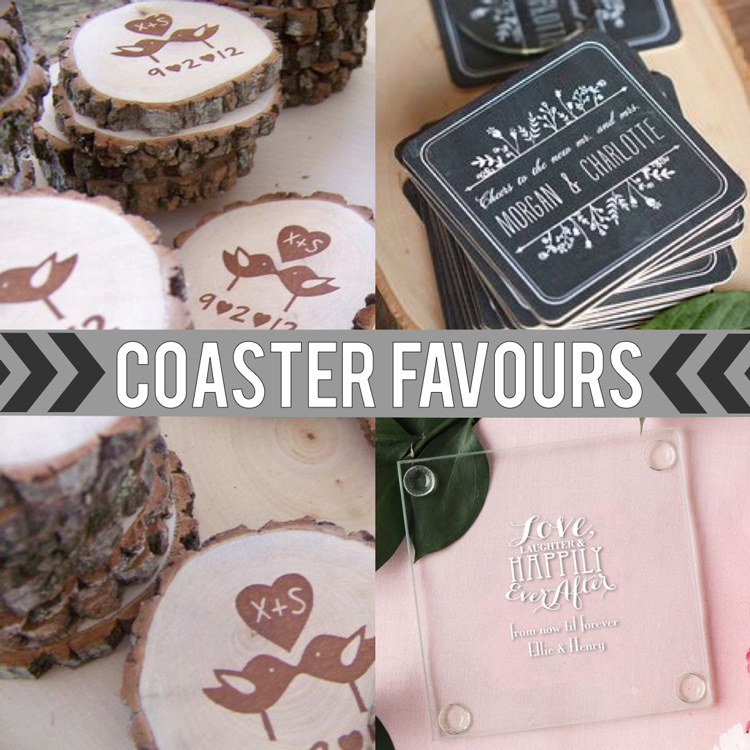 Coaster favours
Coasters are beautiful and elegant favours that double up as functional household items for all your guests. With so many design options available, there is bound to be something that suits the style and theme of your wedding. Whether you're looking for glass, mirrored, cork or bamboo coasters, they are widely available and usually available for very low prices.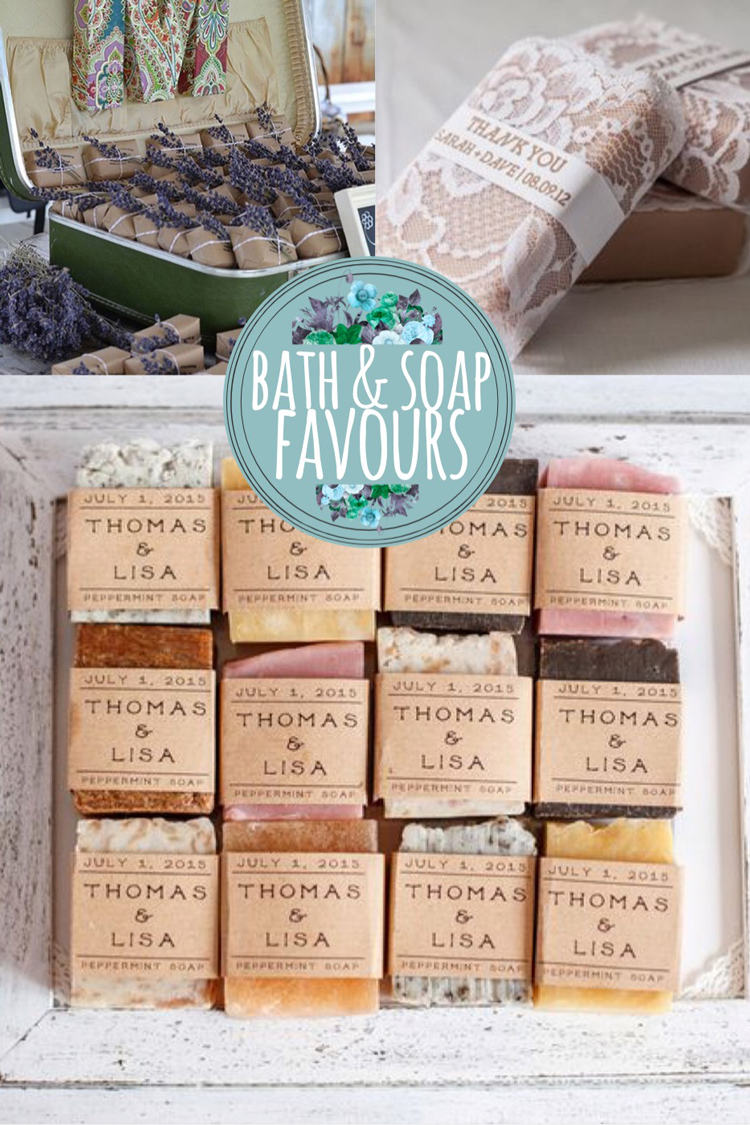 Bath & soap favours
Soaps are practical and chic favours to give out. They are also very likely to be taken home and used by your guests! These lovely little gifts can be customised according to your personal preference or theme of the wedding. Choose from the scent that you would like to the shape and even packaging of the favours. The possibilities are extensive and it's really about what you as a couple would like!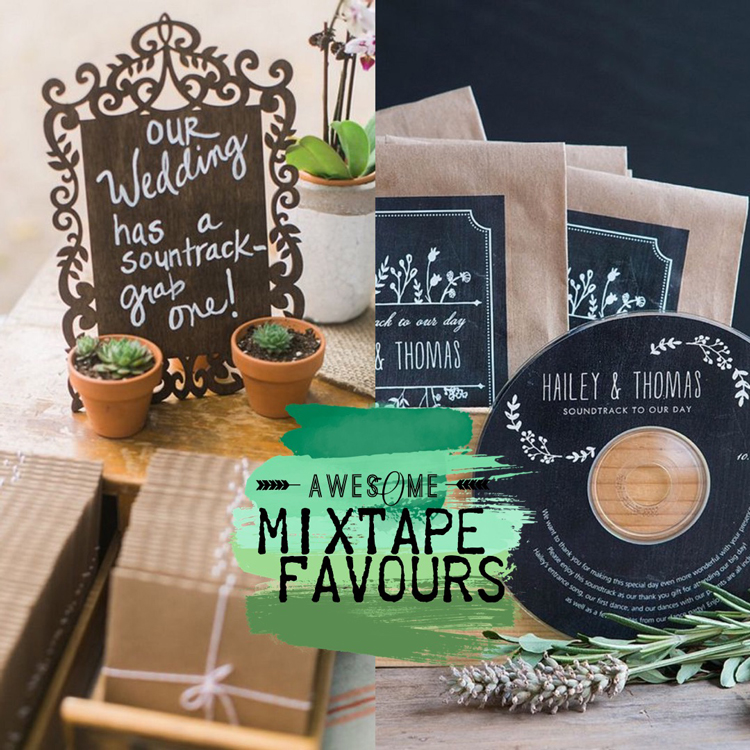 Mixtape favours
Remember back in the 90's and early 2000's when we would make mixtapes for our friends and subtle hints to our then crushes? Well who says mixtapes are out of style? Let your guests have something to remember by with a wedding mixtape of your own, featuring all the songs that are played at the wedding and even a few more that you both love as a couple. Stories don't have to told only through videos and this is proof of that!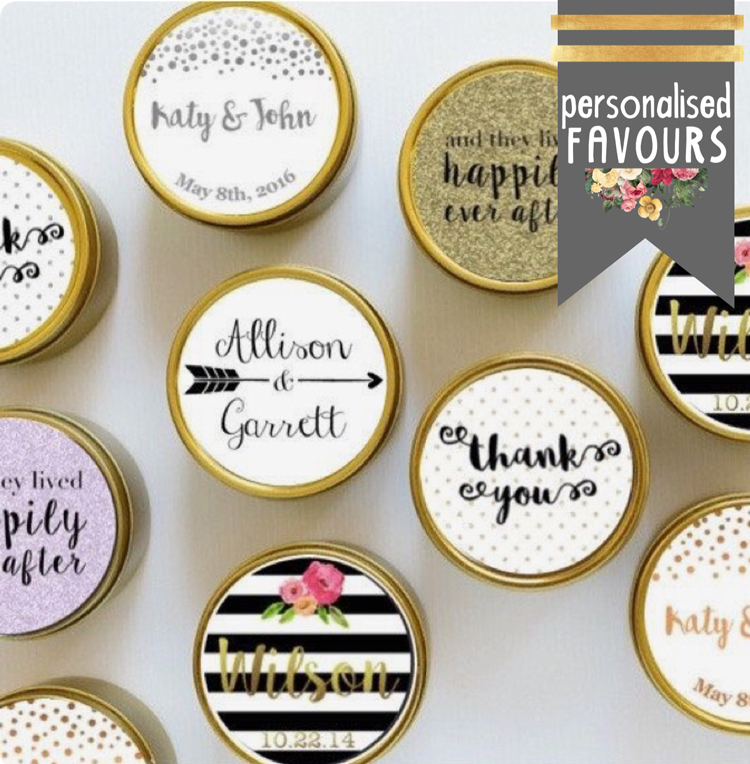 Personalised favours
If you're holding a small and intimate wedding, consider personalising the favours with your guests' names on it. It puts a much more personal touch to things and your guests will be more inclined to bring it home and actually use it! These don't have to be very expensive gifts and could be as simple as a jar of sweets with a handwritten nametag tied around it. Or if you want to up your ante, personalised key chains, luggage tags, mugs or magnets are also great options too.