Tips In Choosing A Wedding Gown In Singapore
2017-05-02

People may tell you to get any style of wedding gown in Singapore that you really want to wear on your big day. If you are thrilled to do this, you should pause and think. Choosing whatever you like may not always work for the best. A wedding dress should fit in with the kind of shape you have, which means if you happen to be of shorter stature, you must be extra careful in choosing the right style of dress.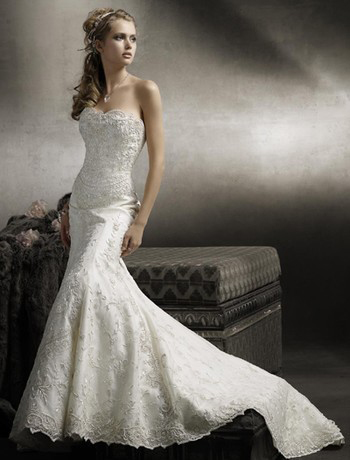 Brides who are short and have narrow waistline should opt for wedding dresses that can create an illusion of bigger figure. The key to picking the ideal wedding dress for petite women is all in the details. Petite brides-to-be should choose styles that help create a long and lean stature.
Here are some tips for finding the suitable wedding gown in Singapore.
Flaunt A Slim Waistline Using A Sheath
Petite women may choose to wear sheath shaped wedding dress. This is the type of wedding dress where the dress is fitted close to the body from the top down to the bottom. A sheath wedding gown leaves little to the imagination. Wearing this dress can create a clean and continuous line as the slim, close-fitting shape clings to the body. So if you are shorter and have a slender build, you will certainly look good on this kind of dress and you can show off a slim waistline with a sheath.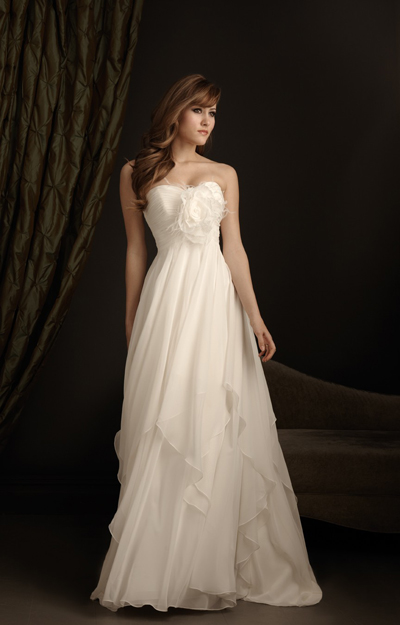 Elongate Your Frame With An Empire Waist
Any dress that gathers under the bustline or has an empire waist is highly recommended for petite brides. This style of wedding dress can help to lengthen the petite frame. Empire dress is fitted well over the chest area while the rest of the dress flows from just beneath the bustline. This dress can make your legs look longer. The style is likewise ideal for women with smaller busts as it adds some curves in this area. Moreover, women with thicker waistline can conceal the problem area with this dress.
Lengthen Your Torso With Mermaid Dress
Mermaid dresses, also known trumpet dress, are very in-demand amongst socialite and A-list celebrities for a reason. This slim-fitting silhouette can elongate the torso like none other and draw the attention towards the flare below. However, you should be careful in choosing a mermaid dress to avoid making your legs look shorter. If you want to don a trumpet dress on your big day, you should make the flare at the bottom of really restrained proportions. Choose a style that flares at the calf or knee area.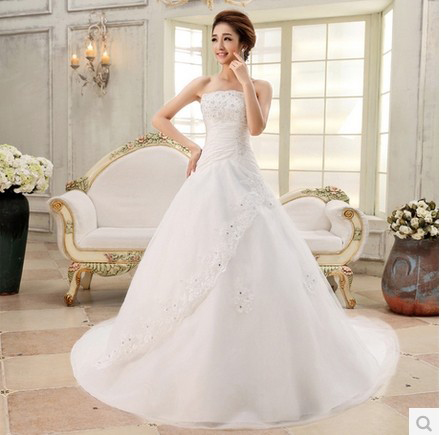 Look Taller Instantly With An Up-And-Down Detail
Petite brides can instantly add inches by wearing wedding gown in Singapore with some details downward. Wedding dresses with vertical designs, like pleated bodice, vertical seam or cascading ruffle can naturally draw the eye down at the same time creates the illusion of height. Wedding gowns with beaded bodice, pleated bodice with an overlay of soft geometric tulle, criss-cross details on the bodice, or flower details are some good samples of dresses that can make you look taller. These details will catch the attention of the attendees rather than on your height or body type. However, you should avoid wearing a dress with too many embellishments as it is both heavy and difficult to manage while you entertain your guests.