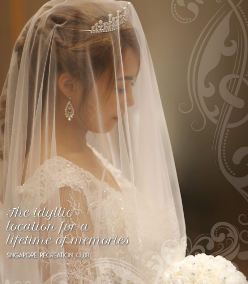 Singapore Recreation Club

0
Each user can only give your rating once a day
Our Detail
Category:
Address:
B Connaught Drive Singapore 179682
Email:
Phone:
65950541, 65950594, 65950590
Register no:
S61SS0053G
Website:
Facebook:
Instagram:
Our Price List / Brochure
Our Price List 2023
Lunch (from)
Dinner (from)
Tables (min-max)

$78
Mon - Sun

$78
Mon - Sun

15 - 30
Mon - Sun
Our Services
The Singapore Recreation Club is one of Singapore's oldest clubs. Located at the heart of the Civic District, it is minutes away from City Hall MRT and easily accessible by road with ample carpark facilities. The newly commissioned banquet halls are flexible spaces that can be configured to fit specific needs. These boutique facilities can accommodate small and large groups and are ideal for hosting small cocktail parties, solemnisation events and wedding banquets.