4 Frequently Asked Questions People Have About Guo Da Li
2022-08-25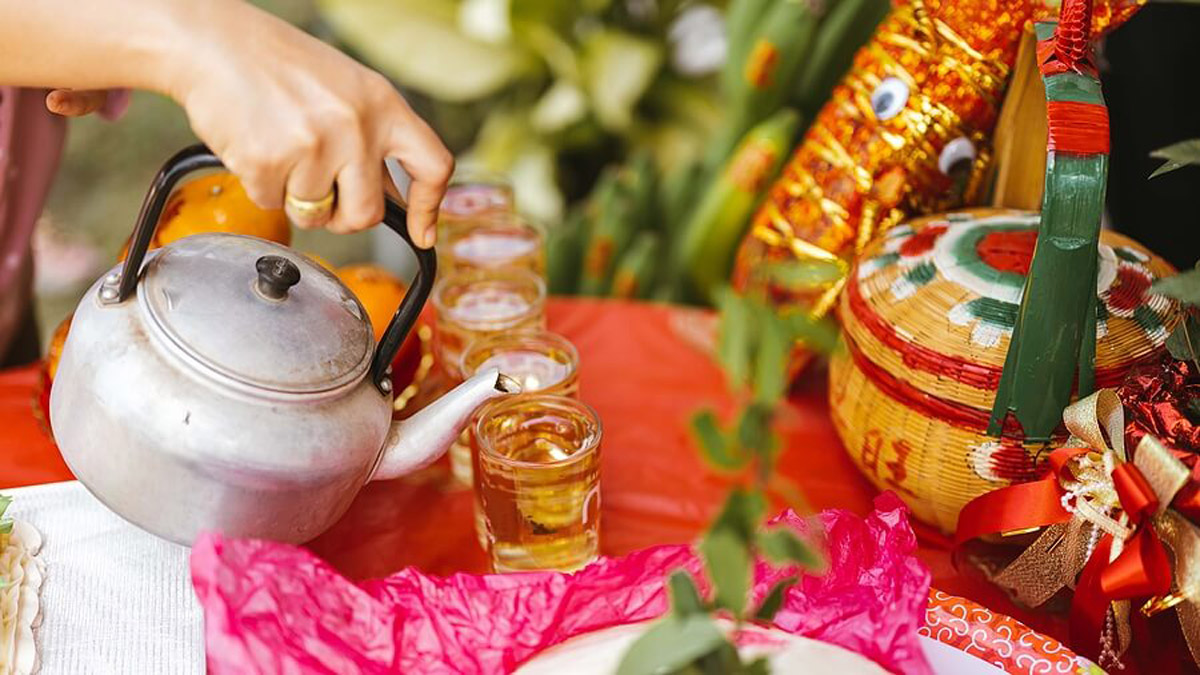 With all the resources currently available today, including the assistance of a wedding guide in Singapore, modern brides no longer have to find it daunting when planning a wedding. However, things can still get tricky, especially when discussing the more conventional aspects of a wedding. Chinese weddings are particularly prone to this, as they are typically brimming with traditions intended to bless the couple's upcoming marriage.
Among the most prominent Chinese wedding traditions that many families still observe to this day is the Guo Da Li ceremony. Guo Da Li is a traditional Chinese wedding custom that has been passed down from generation to generation. If you are curious about what this tradition means and its purpose, read on as this article lays down the answers to some of the most frequently asked questions about the Guo Da Li custom.
1.

What is Guo Da Li?

Guo Da Li means "the betrothal gifts." It is a traditional ritual ordinarily performed as part of Chinese weddings and is equivalent to the concept of "dowry" practised in numerous parts of the world. Guo Da Li is a formal ceremony in which the groom's family presents an elaborate series of gifts and lai see to the bride's family.

The purpose of this tradition is essentially for the groom to show his sincerity to the bride and her family. Through this ceremony, the groom manifests his intention and promises to look after the bride for the rest of their lives. After the Guo Da Li ceremony, the bride's family would usually send a gift of gratitude consisting of roughly half the gifts they receive, along with other auspicious items. This gift of appreciation traditionally represents their acceptance of the marriage proposal.
2.

When should Guo Da Li take place?

Traditionally, the Guo Da Li ceremony should take place between 14 to 60 days prior to the wedding. Many families typically consult the Tung Shin, or the Chinese divination guide, for the most auspicious dates and hours. Additionally, during the ceremony, the groom and a matchmaker, typically an elderly female relative with good fortune, will give the bride's family various gifts that symbolise fertility and prosperity.
3.

What is usually needed for Guo Da Li?

The things you must prepare for a Guo Da Li ceremony will depend on the dialect group you belong to. For instance, a Cantonese bride's ceremony will have a couple of items distinct from those in a Hokkien ceremony. Regardless of your group, the things you will provide for the ceremony must always come in pairs to symbolise good fortune. Here are some typical items you will notice in a Guo Da Li ceremony:

• A betrothal basket

• A red packet carrying the bride's price

• Two pairs of dragon and phoenix candles

• A red banner to hang over the door

• A platter of roast pork

• Oranges (traditionally 8, which is considered a lucky number)

• Wine or hard liquor

• A traditional wedding cake

• Double happiness stickers

• Jewellery for the bride
4. What things should be avoided during a Guo Da Li ceremony?
Before the wedding date and during the Guo Da Li ceremony, the groom and the bride should avoid certain traditional taboos. The grooms are prohibited from showing up during the Guo Da Li but are allowed to accompany their relatives to the bride's house for the ceremony. However, it is essential that they do not see the bride at any point. On the other hand, the brides should avoid eating Chinese wedding cakes, as it is believed to diminish the bride's luck.
Conclusion
Guo Da Li is ultimately a fascinating Chinese wedding tradition that comes with a purpose and has already survived the test of time. Even to this day, many families still observe the Guo Da Li custom, as it is an integral part of Chinese culture and is believed to help couples navigate their way through married life.
If you need guidance when it comes to conducting Guo Da Li in Singapore, Blissful Brides has got you covered! Blissful Brides has a variety of resourceful, complimentary concierges that will help you plan auspicious traditional Chinese ceremonies and weddings with relative ease. Get a quote from us today, so we can conveniently plan and prepare for your Guo Da Li ceremony or wedding right away!