Best Honeymoon Destinations According To Month
2019-12-31

For your honeymoon escapade any time of the year
For couples who've been through months of wedding prep and planning, just googling "honeymoon destinations" may seem overwhelming. But no matter which time of the year you've wed and whether you're planning for a beach vacay or a hike through the Zambian safari, we've got you covered! Here are some popular honeymoon destinations sorted by month so you and your partner can go forth and explore a whole new world together.
JANUARY
1. Switzerland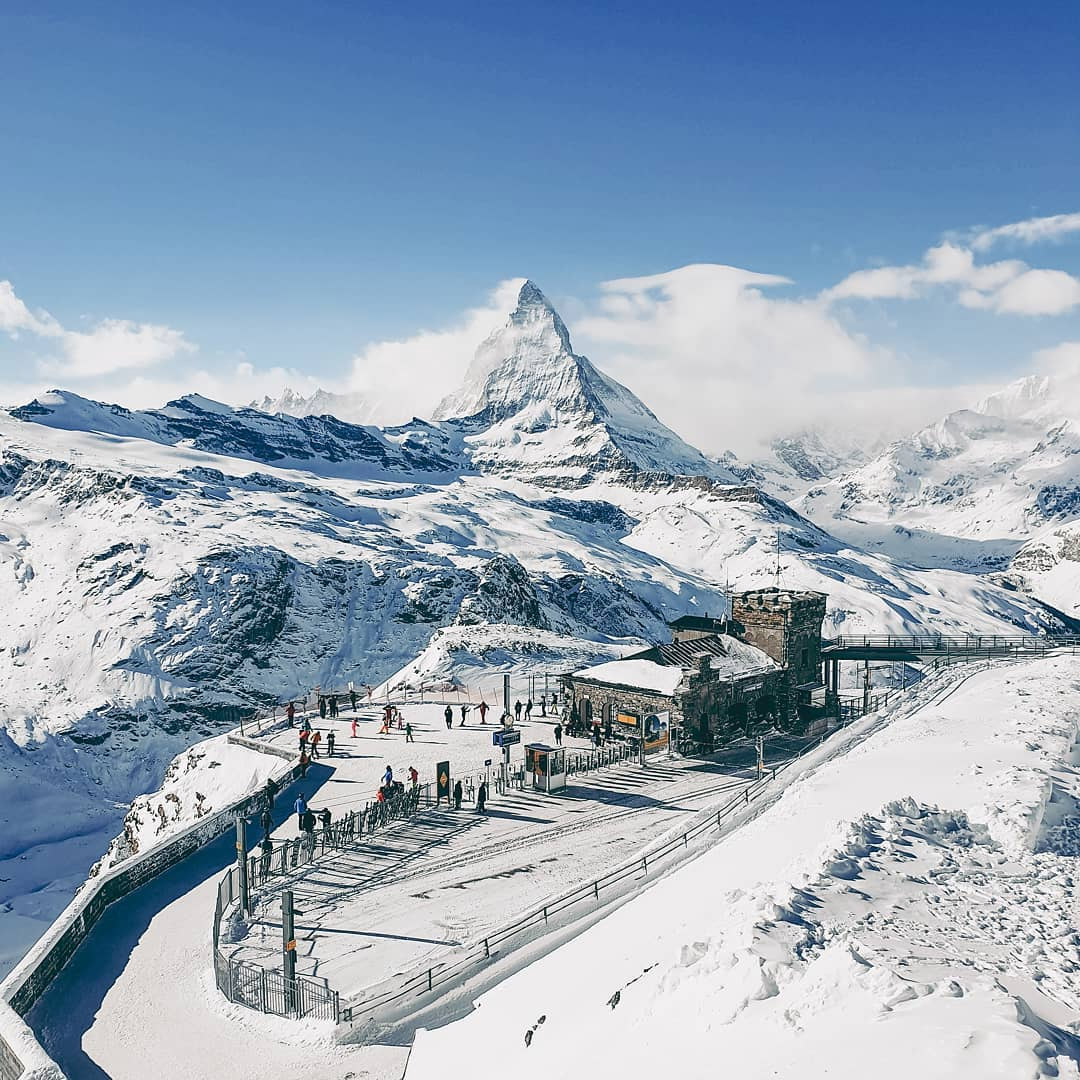 Source: @chefping_surakit
If the cold never bothered you anyway, Switzerland is your go-to destination at this time of the year. Treat yourselves to skiing adventures on the Matterhorn in Zermatt, take in romantic views of snow-capped mountains and the glistening Lake Geneva in Zurich, and take on the world's steepest cable car ride up Mt. Pilatus in Lucerne.
Season: Winter
Average Temperature: -2 to 2°C
2. Da Lat, Vietnam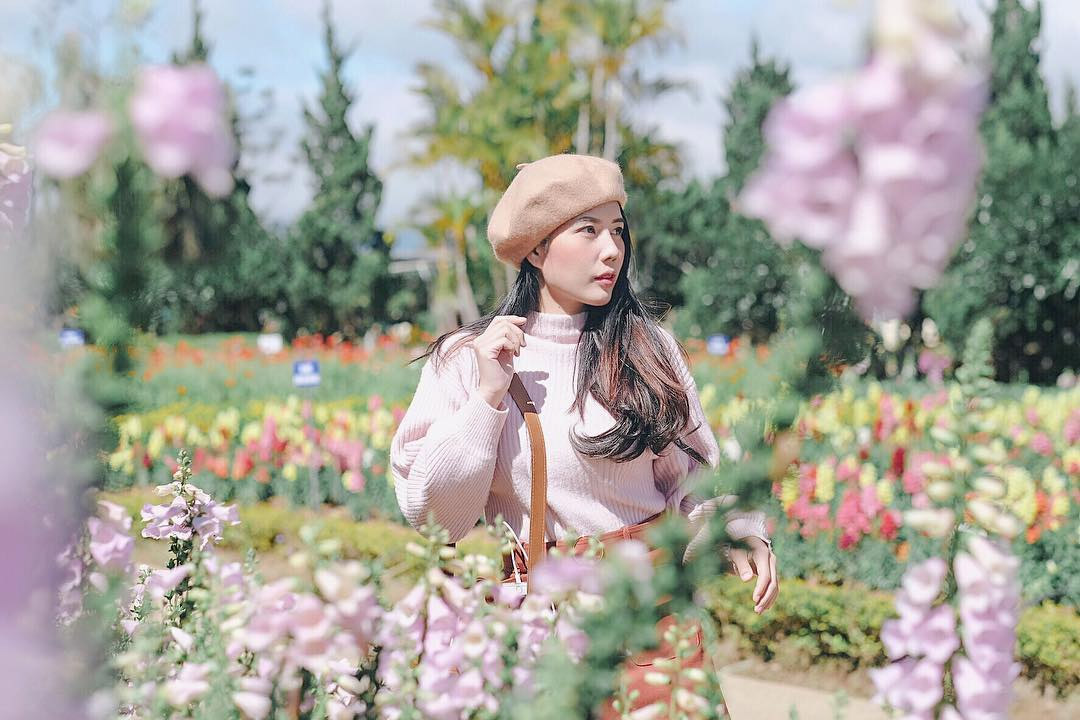 Source: @eveworanittha
Head to the Flower Park at Da Lat city to witness a jaw-dropping bloom of flowers during this time of the year. With temperatures in the low to mid-twenties, you won't break a sweat from partaking in activities like paddle boating at Ho Xuan Huong Lake, or riding a moped from Datanla Falls to Elephant Falls.
Season: Spring
Average Temperature: 20 to 29°C
FEBRUARY
1. Mendoza, Argentina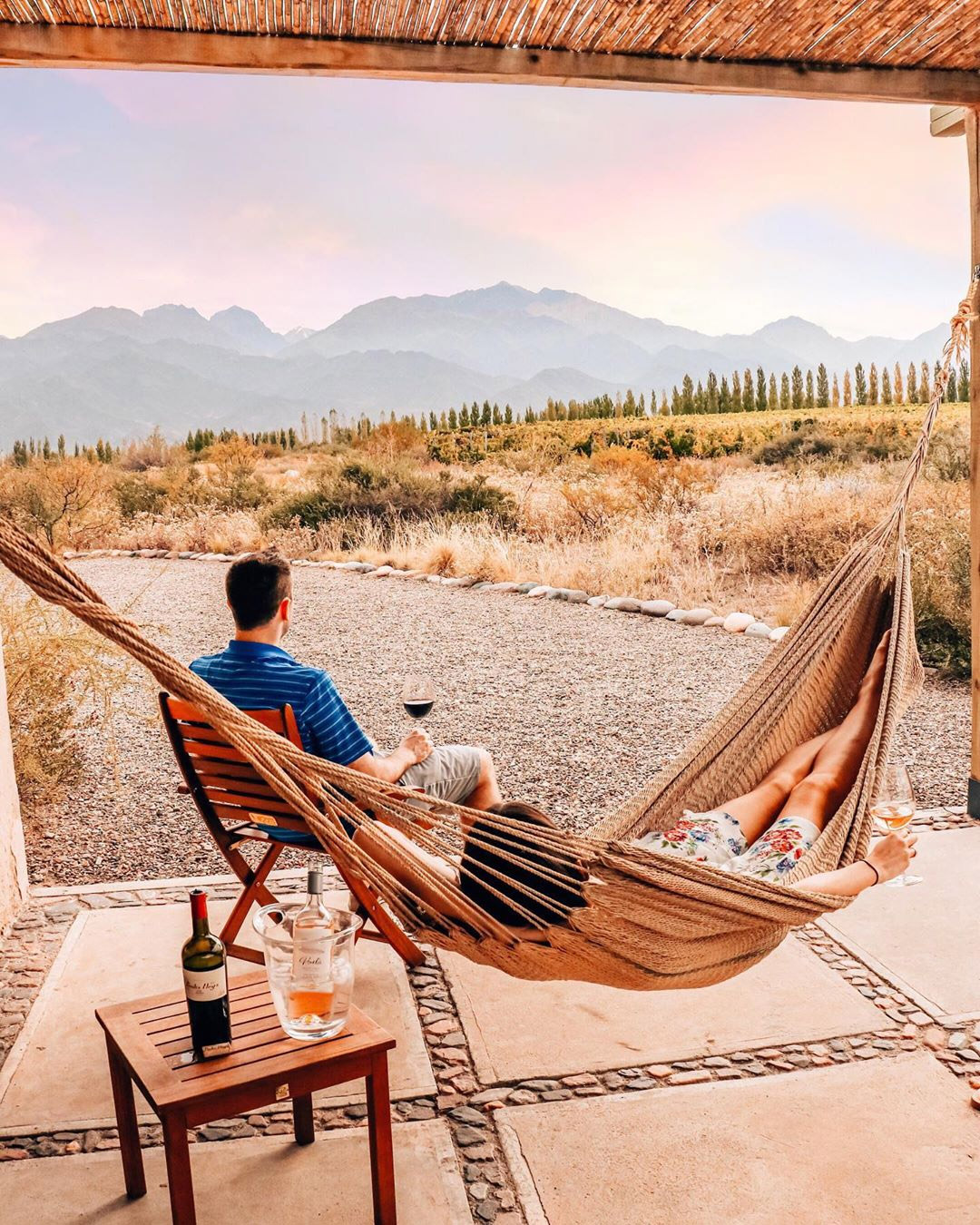 Source: @happilyeverjetlagged
Also known as "wine country", Mendoza is the perfect honeymoon destination for couples who love their Cabernet, Merlot and Chardonnay. Pamper yourselves with a wine tasting tour, go river rafting in the Mendoza River, and of course, consume the best Argentinian beef there is while you're there. February is also the best time to visit as you'll get to join in the celebrations of their annual Vendimia Festival that celebrates the grape harvest.
Season: Summer
Average Temperature: 31 - 17°C
2. Costa Rica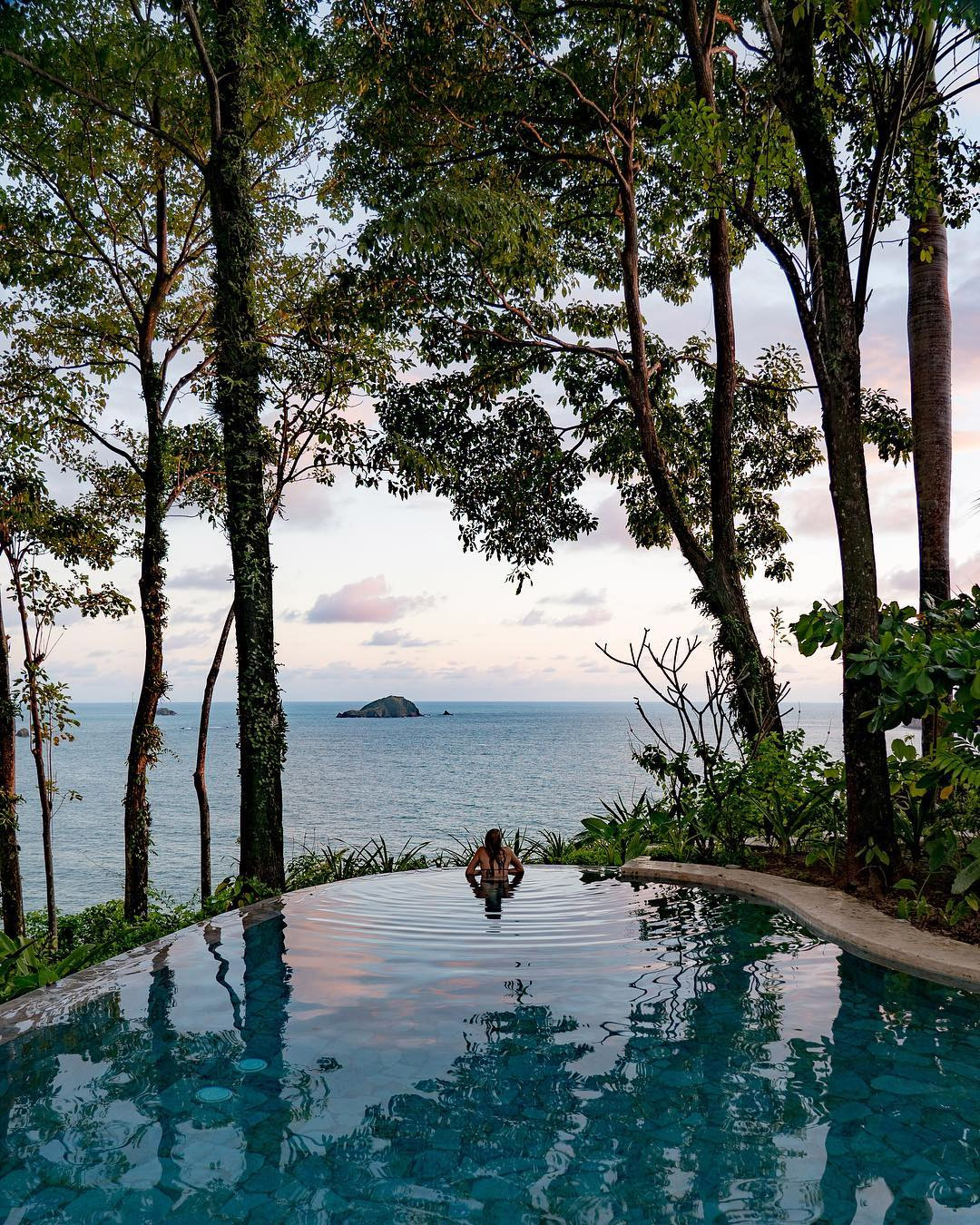 Source: @arenasdelmarcr
For both an adventure-crammed and relaxing honeymoon, visit Costa Rica to get the best of both worlds. Head to La Paz to behold a magnificent waterfall, take a day trip to Poás Volcano where you'll be greeted by an active stratovolcano and two giant crater lakes, and book a luxurious stay at Arenas del Mar, a beachfront and rainforest boutique resort at Manuel Antonio for a romantic beach experience.
Season: Dry season
Average Temperature: 30 to 35°C
MARCH
1. Nassau Island, Bahamas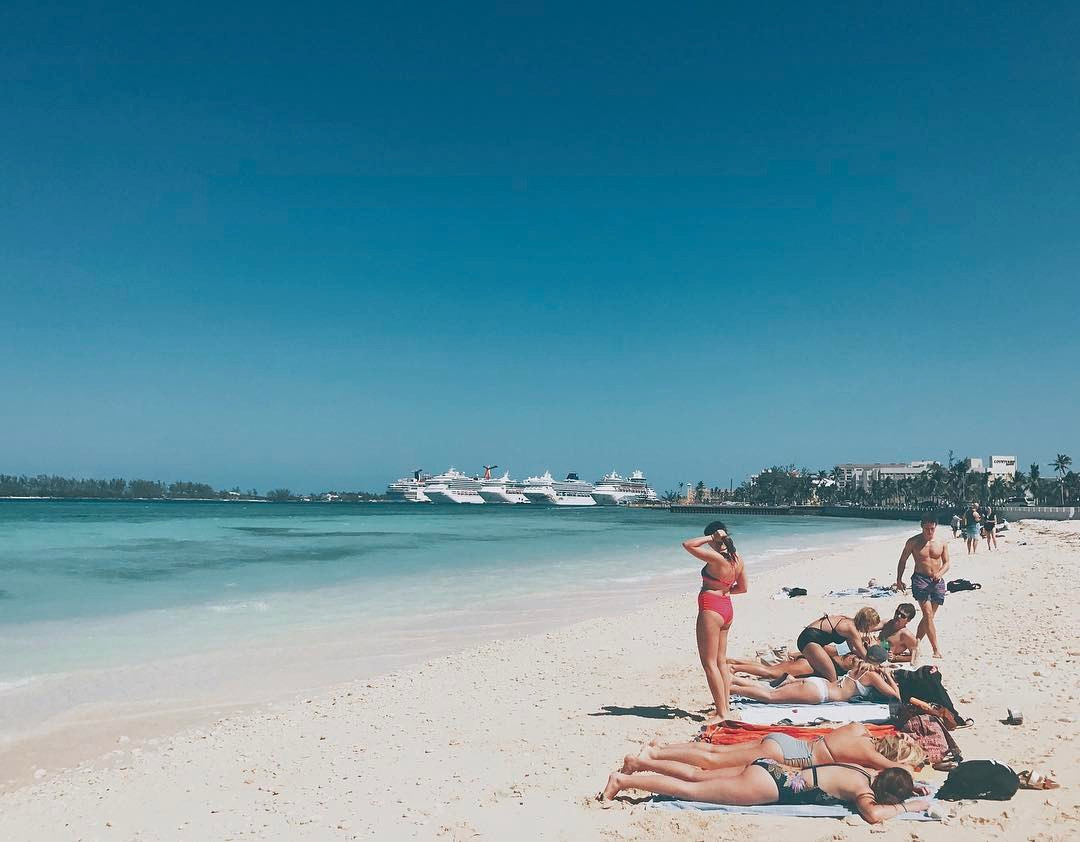 Source: @mackenziegeeves
Nothing screams "honeymoon" more than a classic beach vacation to the Bahamas, but there's more to the Bahamas than clear turquoise waters and diving adventures. Foodie couples can get their honeymoon gains at Arawak Cay - a bustling row of beachside restaurants and bars - for their famous fried fish and Kalik beer. There's also the Nassau Straw Market to visit for your fix of island souvenirs, as well as rum-tasting to be done at John Watling's Distillery.
But of course, don't miss out on some incredible island-hopping opportunities between the Cabbage Beach, the Orange Hill Beach, Love Beach, and the Cable Beach.
Season: Spring
Average Temperature: 27 to 28°C
2. Iceland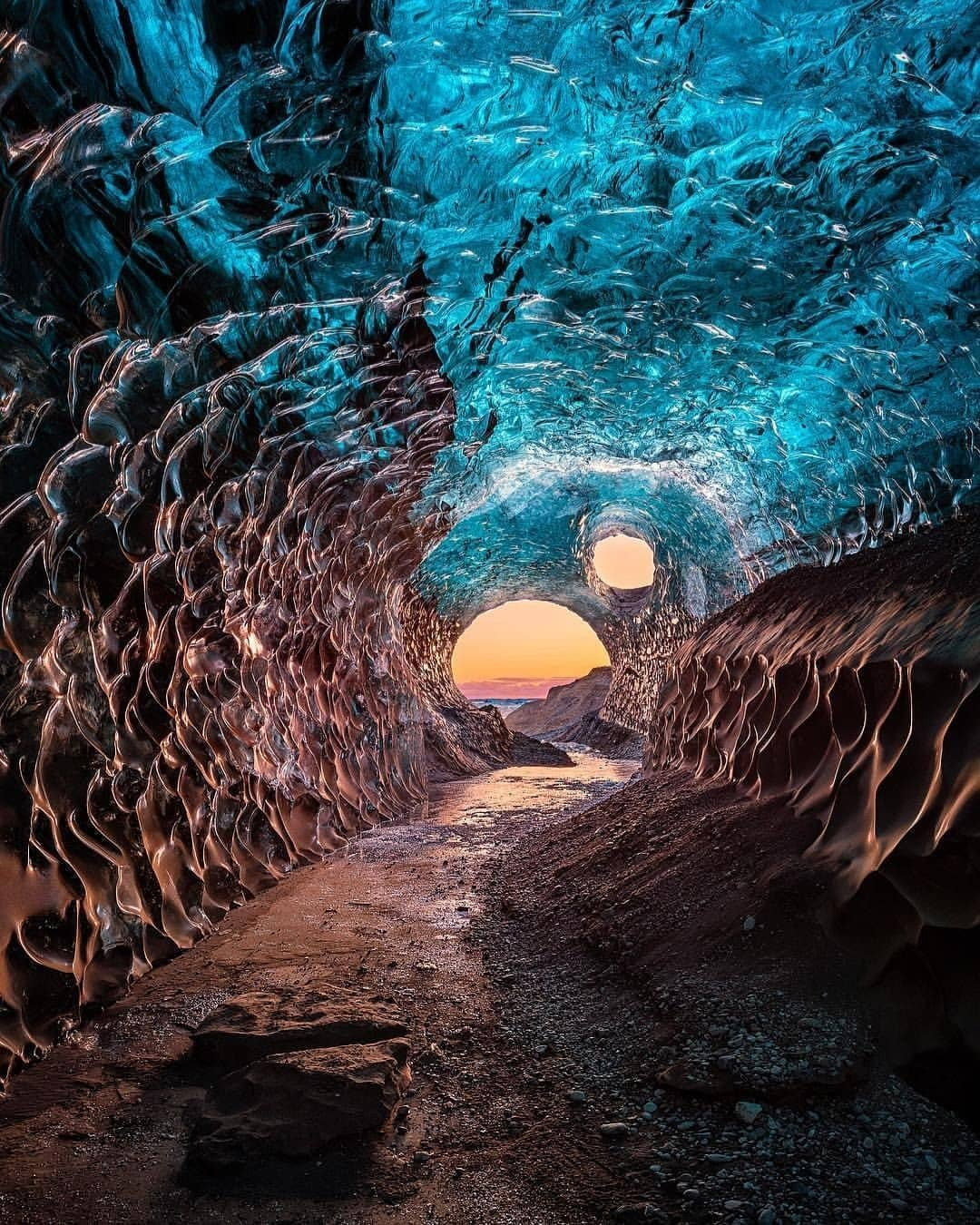 A glacier cave at Vatnajökull glacier, also known as an ice cave
Source: @doseof_nature
Explore the famous Black Sand Beach in Reynisfjara and visit "Iceland's Crown Jewels", the unforgettable Jökulsárlón Glacier Lagoon. For the more adventurous couples, go on an ice caving tour at the Vatnajökull glacier. If you're game for a road trip, take Route One, a 1332km drive where you'll pass by some magnificent glaciers, waterfalls, and maybe even some wildlife.
March to April is also the best time to chase the elusive Northern Lights in Iceland, so bring a long lens camera to capture some epic honeymoon photos!
Season: Winter
Average Temperature: -2.2 to 3.3°C
APRIL
1. Bali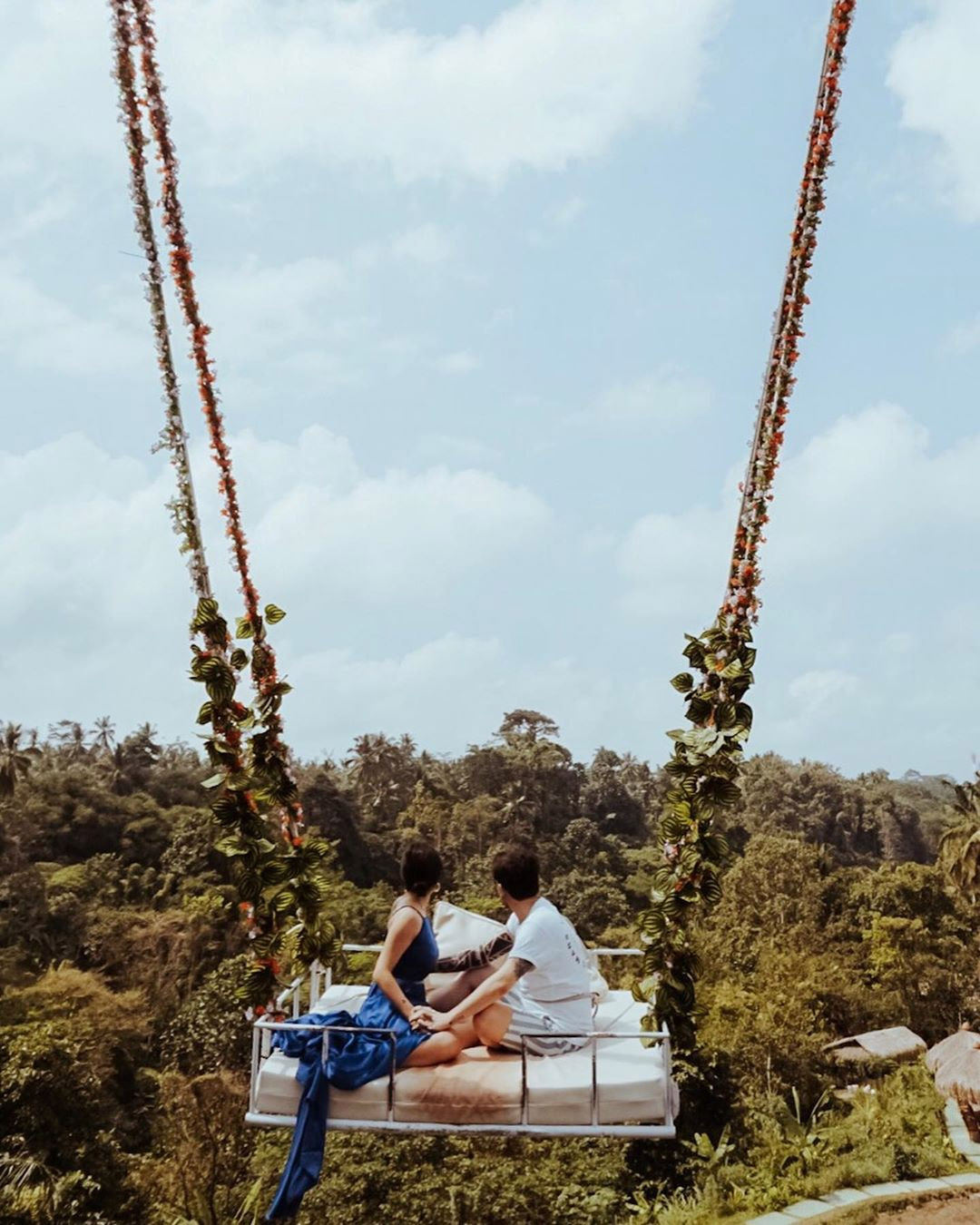 Ubud, Bali
Source: @yleniaginevra
Just a 2.5 hour flight away from Singapore, Bali is a convenient yet luxurious honeymoon destination for both lepak and thrill-seeking couples. Uluwatu and Nusa Lembongan are perfect spots for couples who want to spend their honeymoon rolling around white sandy beaches with a cocktail in hand, and the occasional snorkeling and yoga sessions.
Ubud, on the other hand, hosts sprawling jungles and thundering waterfalls for some thrilling honeymoon adventures. It's also home to some of the most luxurious resorts, such as the Hanging Gardens, Viceroy Bali, and Kamandalu Ubud.
Canggu and Seminyak are where you want to be for some bustling city and nightlife, complete with hipster cafes and sunset bars.
Season: Dry season
Average Temperature: 22 to 27°C
2. Sri Lanka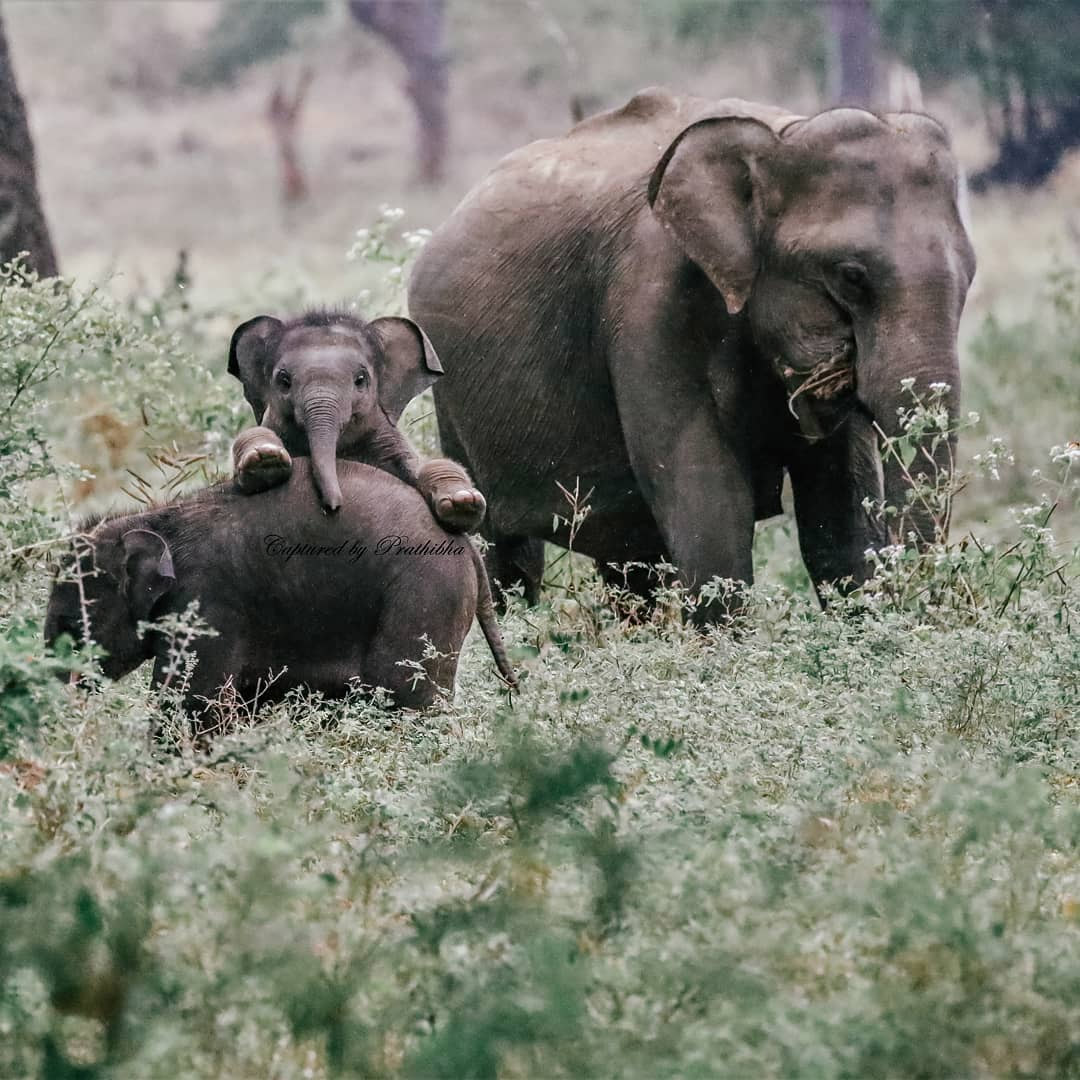 Source: @thissrilankangirl
Sri Lanka is what one might coin a 3-in-1 destination: a one stop shop for beaches, jungles, and even traditional sites.
Relax beneath swaying palm trees and bask in the glowing sunsets of Arugam Bay, go on a safari tour at Yala National Park, or visit the sacred city of Anuradhapura that is home to the Maha Bohdi tree, aka the oldest tree in the world.
Season: Inter-monsoon
Average Temperature: 29 to 32°C
MAY
1. Taiwan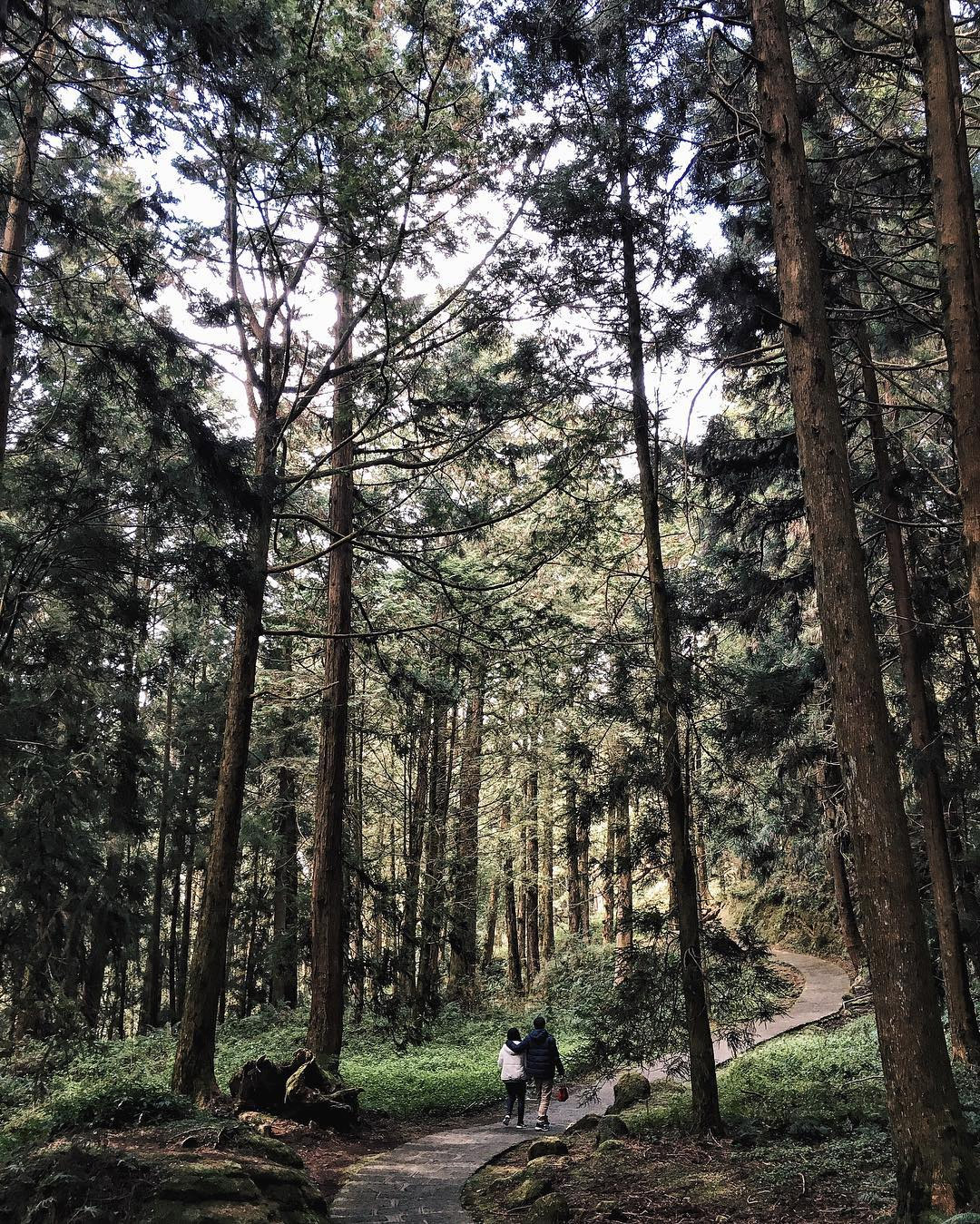 Source: @dylxne
Besides it's world-famous Shilin Night Market (hello fried chicken!) and vibrant bubble tea scene, Taiwan is also renowned for its epic sights to see. Hike up the scenic Alishan Mountain where you'll get a view of its rolling tea plantations, cycle along the serene Sun Moon Lake, or visit Penghu or Green Island - two of the many idyllic islands of Taiwan.
Season: Rainy
Average Temperature: 21 to 26°C
2. Mykonos, Greece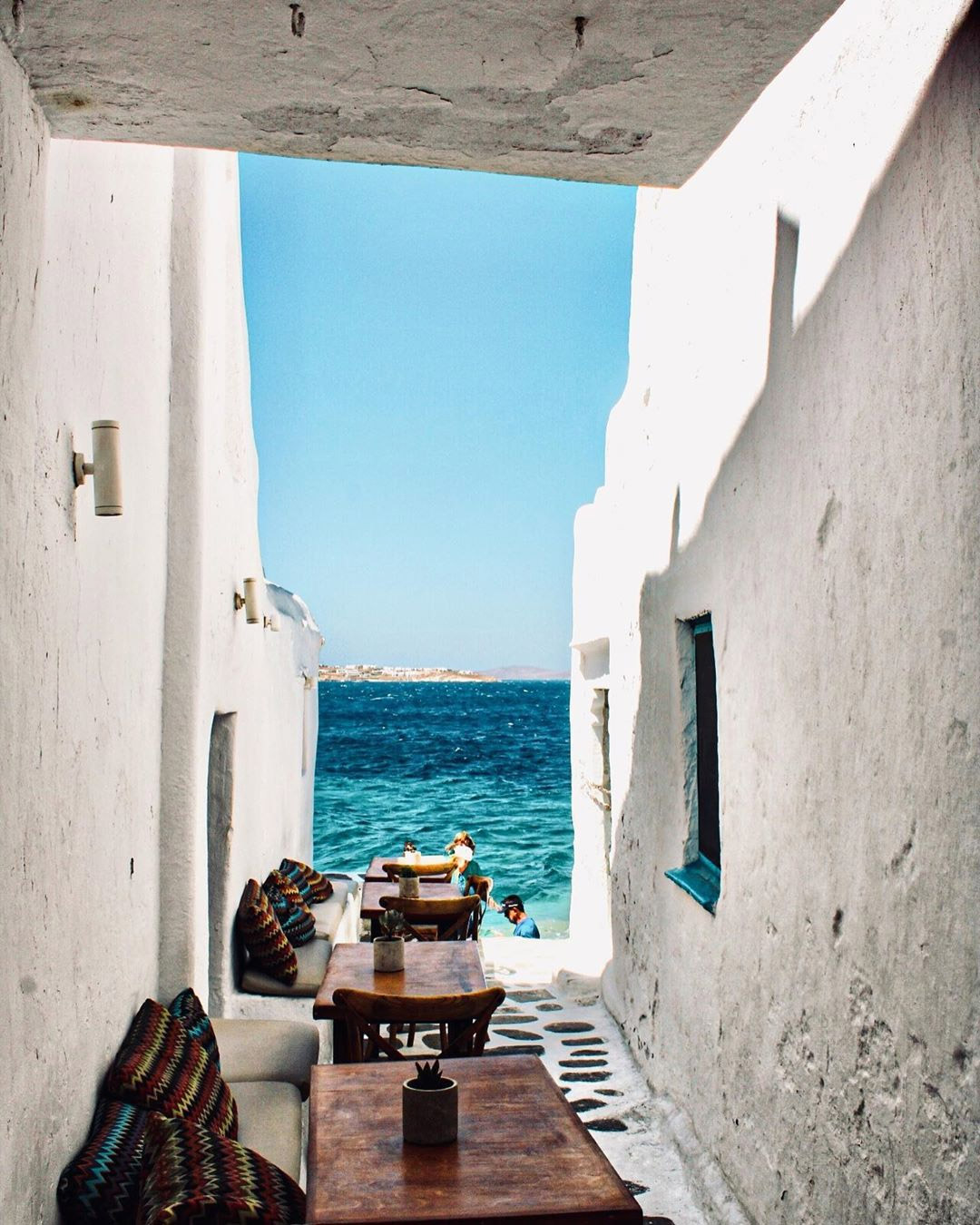 There are plenty of such beautiful, hidden alleys to uncover in Mykonos!
Source: @rhiancalder_
Known for its charming blue and white buildings and quaint cobbled pathways, Mykonos Town is a picturesque haven for honeymooners. There's a myriad of sights and smells within these narrow streets - cafes, bars, boutique shops… you'll find endless shopping opportunities here!
Outside of the town, Platis Gialos beach is your go-to for bars, taverns and a myriad of water sport activities. For more of a quiet respite, head to the northern beaches of Panormos and Agios Sostis.
Season: Summer
Average Temperature: 17 to 23°C
3. Hokkaido, Japan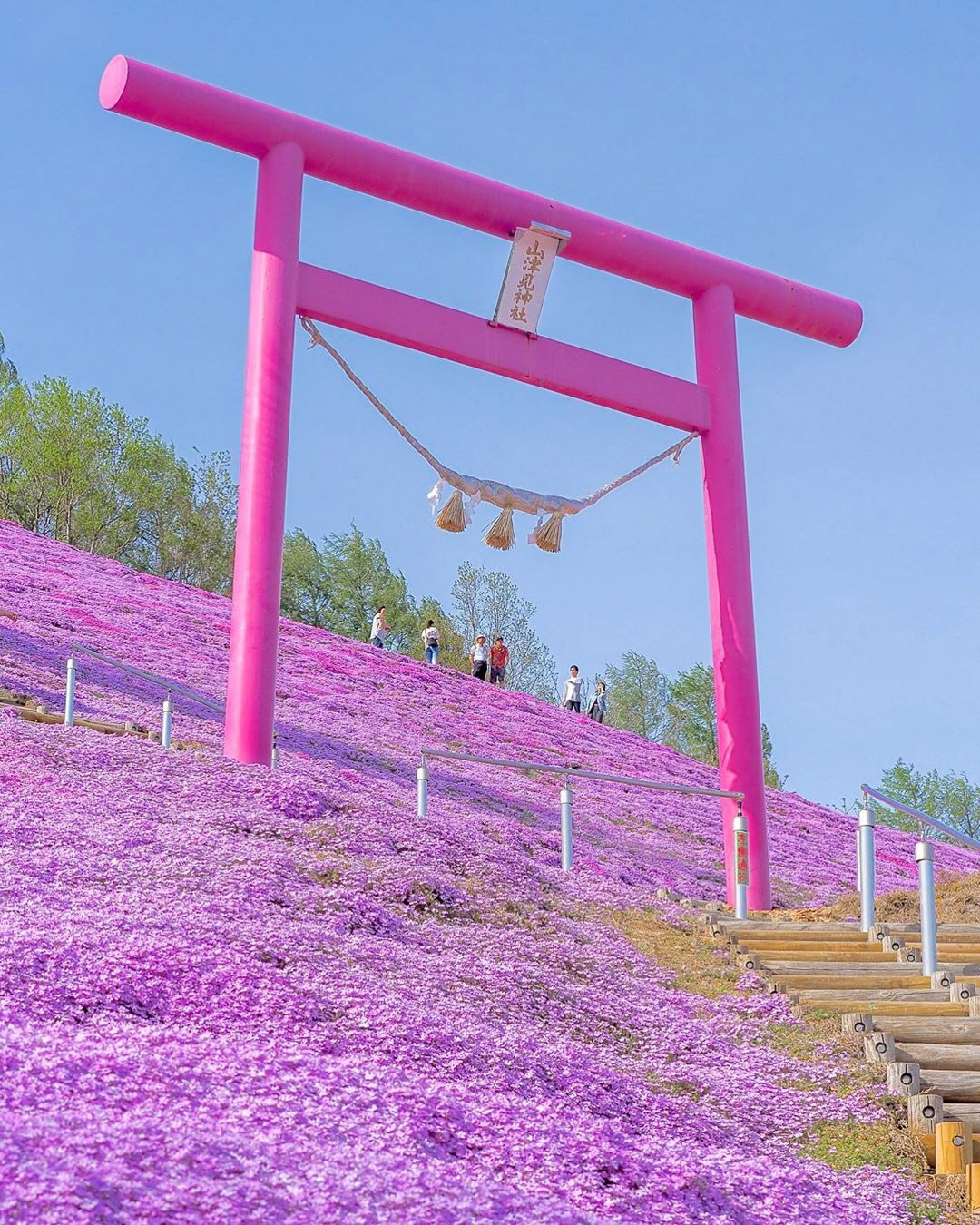 Source: @yamacchandesu
Though tourists flock here to ski in winter, Hokkaido in May sees a variety of flowers in full bloom. Witness spectacular views of pink Moss Phlox fields in the Higashi Mokoto Shibazakura Park, famous lavender fields in Farm Tomiga, and millions of Tulips covering the Kamiyubetsu Tulip Park during this season.
Season: Spring
Average Temperature: 12 to 16°C
JUNE
1. Bora Bora, French Polynesia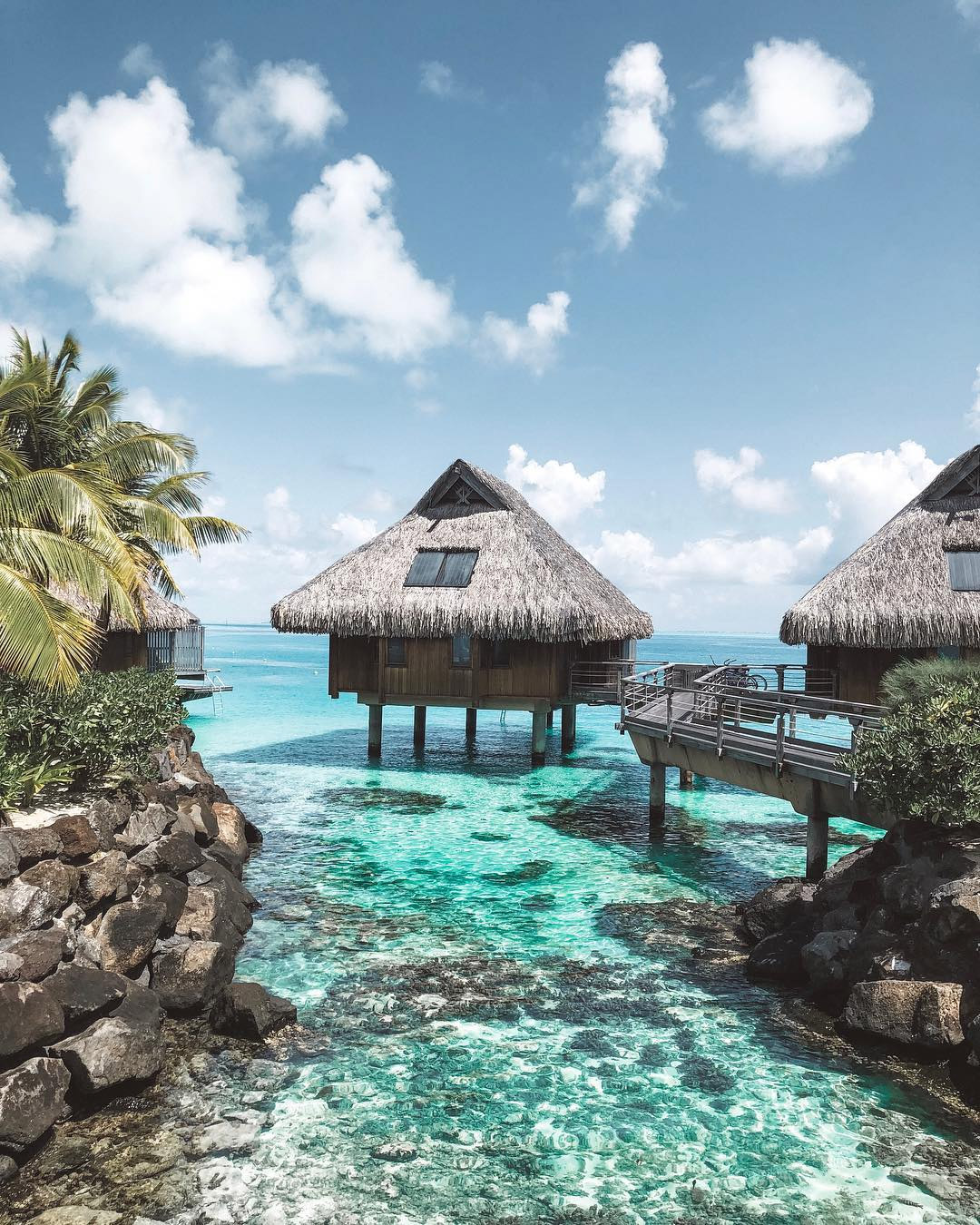 Source: @moody_d
Complete with crystal clear waters, white sandy beaches, and luxurious bungalow resorts, Bora Bora is no doubt honeymoon destination goals. Spend your days sunbathing at the beautiful Matira Beach, snorkeling with humpback whales, having dinner on a sunset cruise, and for the extra gung-ho, climbing Mount Pahia.
Season: Winter
Average Temperature: 21 to 26°C
2. Copenhagen, Denmark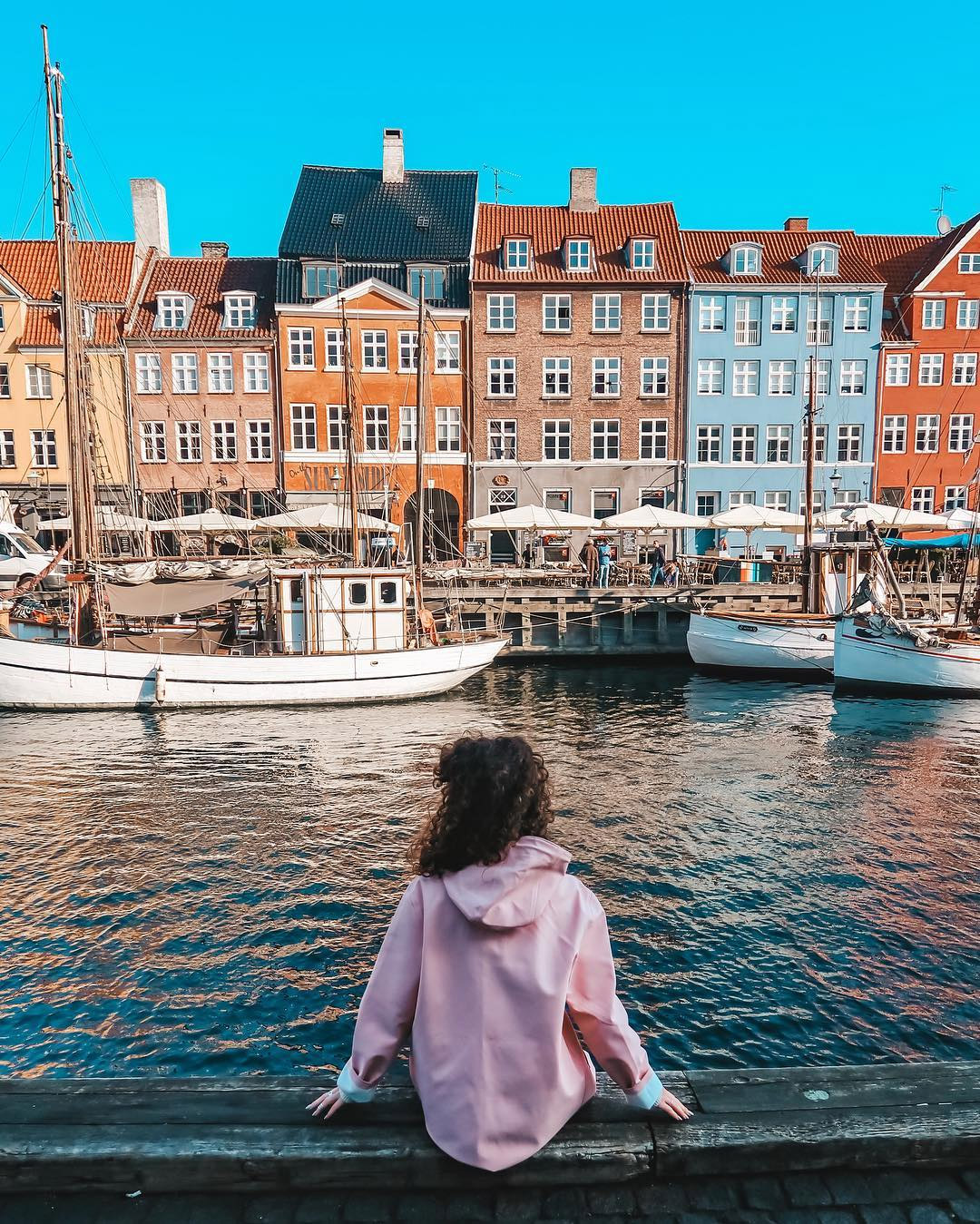 Source: @romashka_skrypka
This vibrant Scandinavian city's alluring Nyhavn canal begs for peaceful evening strolls along the harbour. Rekindle your youthful romance at Tivoli Gardens, a 176-year old amusement park with 100-year old rollercoasters, carnival games, and fireworks. Freetown Christiania, home to some quirky hippies, the infamous Pusher St. and colourful murals, is also a must-visit.
Season: Summer
Average Temperature: 12 to 20°C
JULY
1. Zambia, South Africa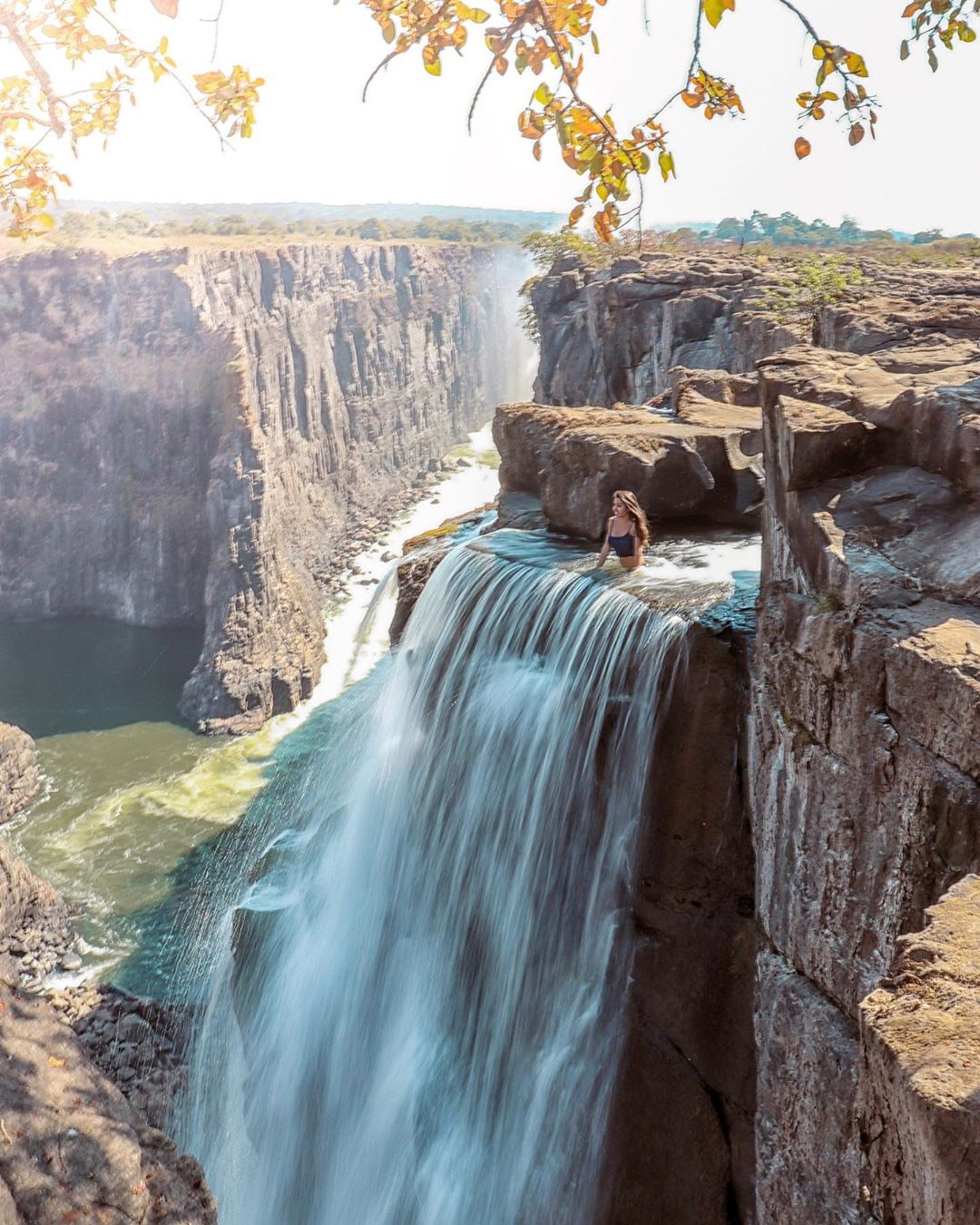 Source: @anitachowy
Animal-lovers, here's a dream destination for you. Whether you choose to visit the South Luangwa National Park, the Kafue National Park, or the Zambezi River, you're bound to encounter a myriad of wildlife: from free roaming Leopards, Elephants, Giraffes - you name it - to over 400 species of birds.
Also visit the majestic Victoria Falls - the largest waterfall in the world - to witness an incredible force of nature
Season: Winter, Dry season
Average Temperature: 10 to 23°C
2. Portugal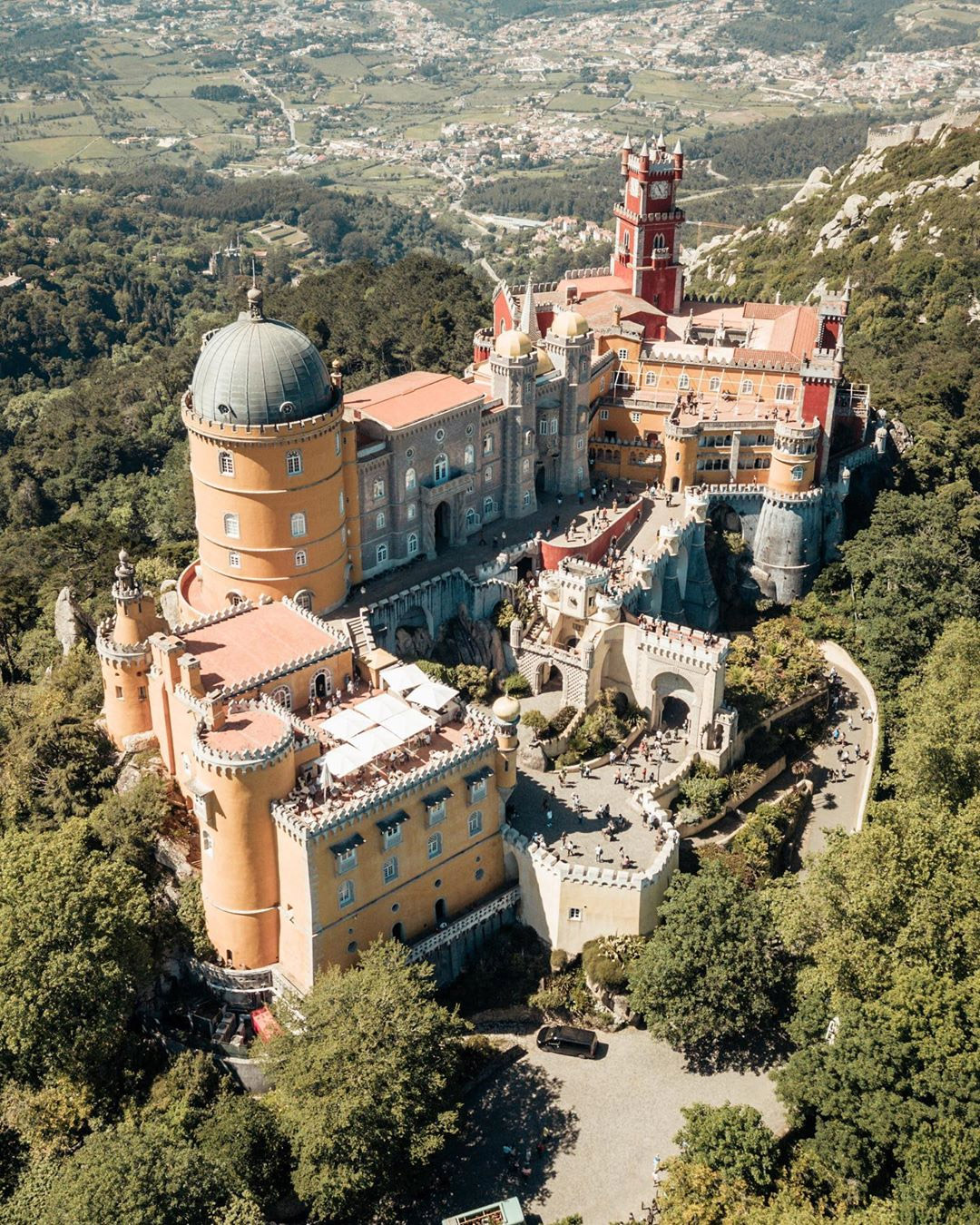 Source: @vazaonde
This idyllic country is one of the most romantic places in the world. The city of Setúbal has some untouched beaches and cliffs to be explored, while Sintra, a UNESCO World Heritage Site, is littered with extravagant castles and palaces. Honeymooners can one-up their trip with a visit to Porto, Portugal's wine-producing region, for wine tastings at Graham's Port Lodge or Sandeman.
Season: Summer
Average Temperature: 18 to 27°C
AUGUST
1. Santorini, Greece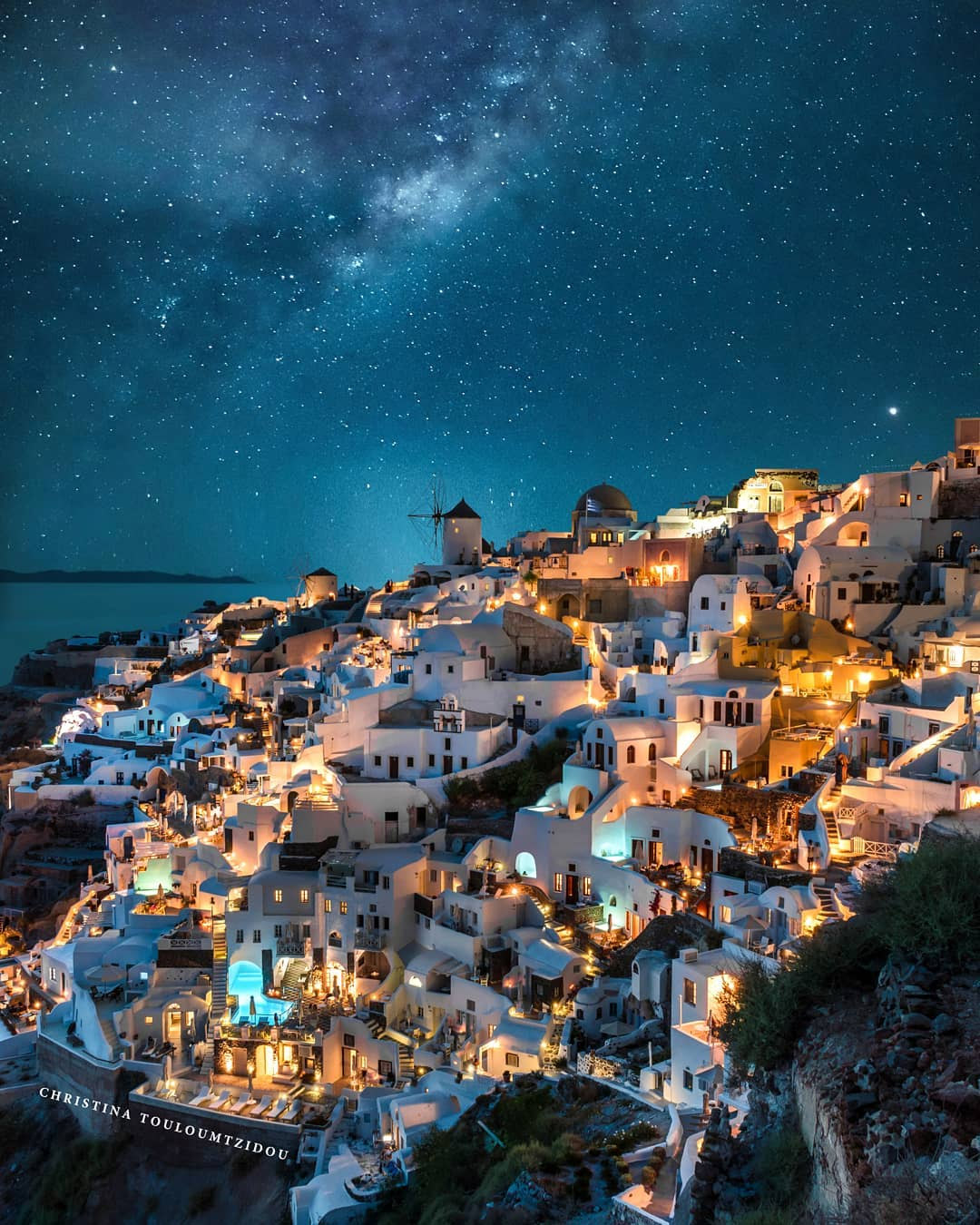 Source: @christinatouloumtzidou
Whether you're frolicking in the Mediterranean waters at Amoudi Bay, hiking along cliffs from Fira to Oia, sunbathing on the black sand beaches of Kamari, or simply admiring the jaw-dropping sunset view from the Byzantine Castle Ruins, it's hard to deny that Santorini is simply a picture-perfect honeymoon destination.
Season: Summer
Average Temperature: 23 to 29°C
2. Paris, France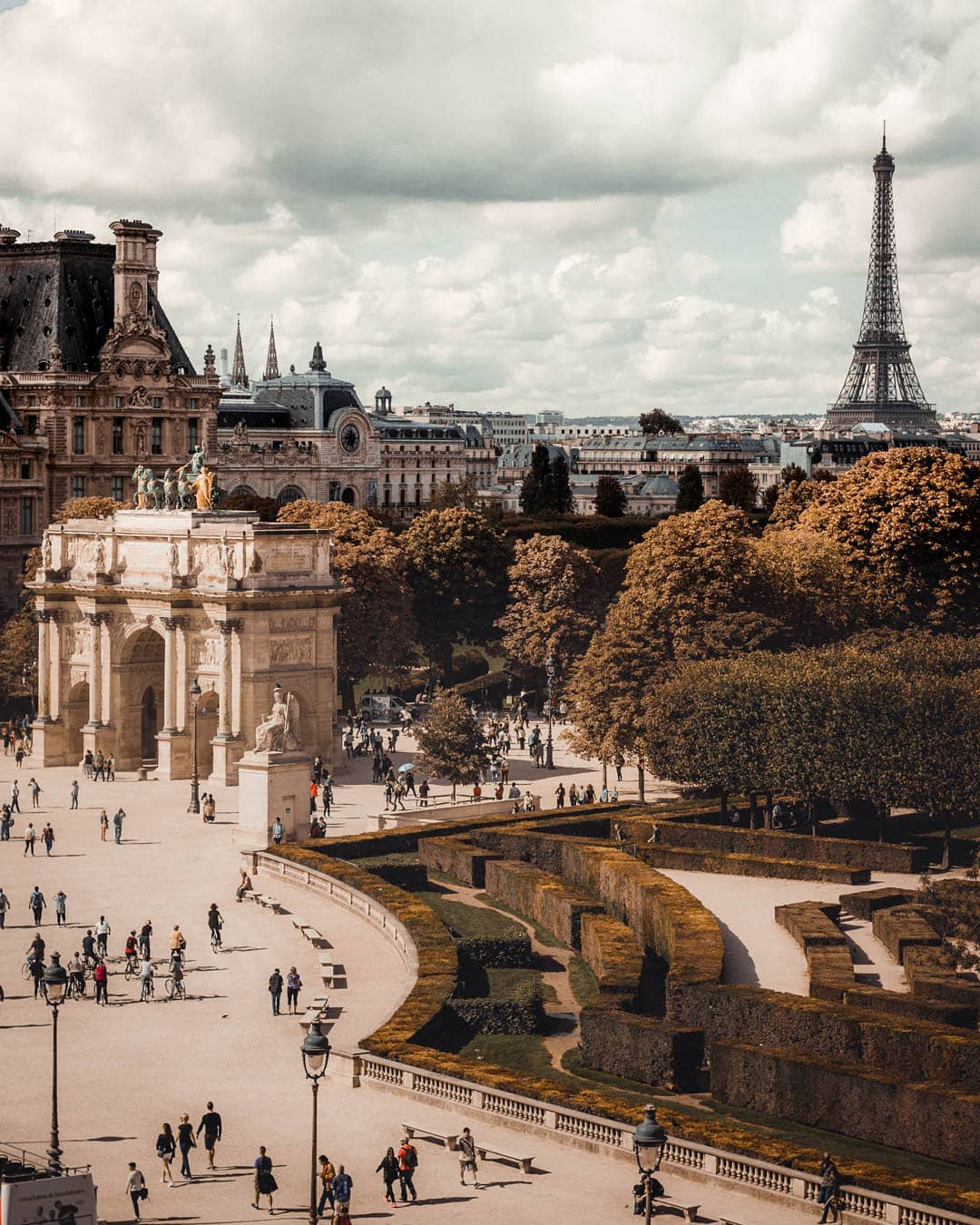 Source: @arnabdey0503
The City of Love seems more romantic in midsummer where the days are longer and warmer. Snap some post-wedding pictures with the Eiffel Tower in the backdrop, soak in some culture at The Louvre, take romantic strolls along the River Seine and in the Luxembourg Golden Garden, and treat yourselves to an indulgent stay at the Four Seasons Hotel George V Paris with a magnificent view of the city.
Season: Summer
Average Temperature: 13 to 24°C
SEPTEMBER
1. Morocco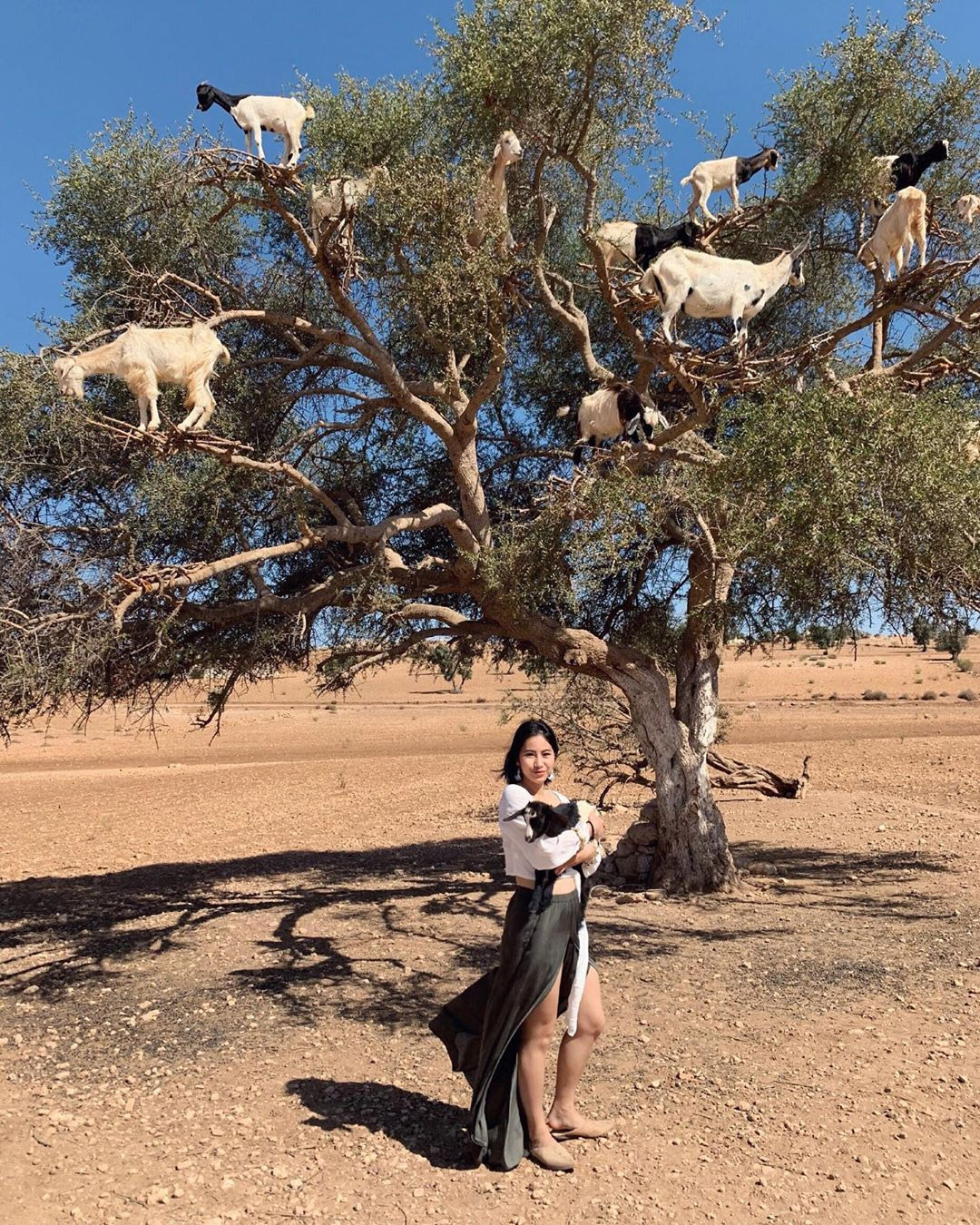 You've goat to see this for yourselves
Source: @tpegalcoco
September is a great time to visit Morocco as summer gradually mellows to autumn. Besides Camel rides in the desert, explore the colourful bustling markets and souks in Marrakech, visit the spellbinding Blue Village of Chefchaouen as well as the rustic village of Aït Benhaddou.
Great weather aside, you'll also get to experience the Tanjazz music Festival and the Imilchil Marriage Festival that both happen every September!
Season: Autumn
Average Temperature: 17 to 25°C
2. Hawaii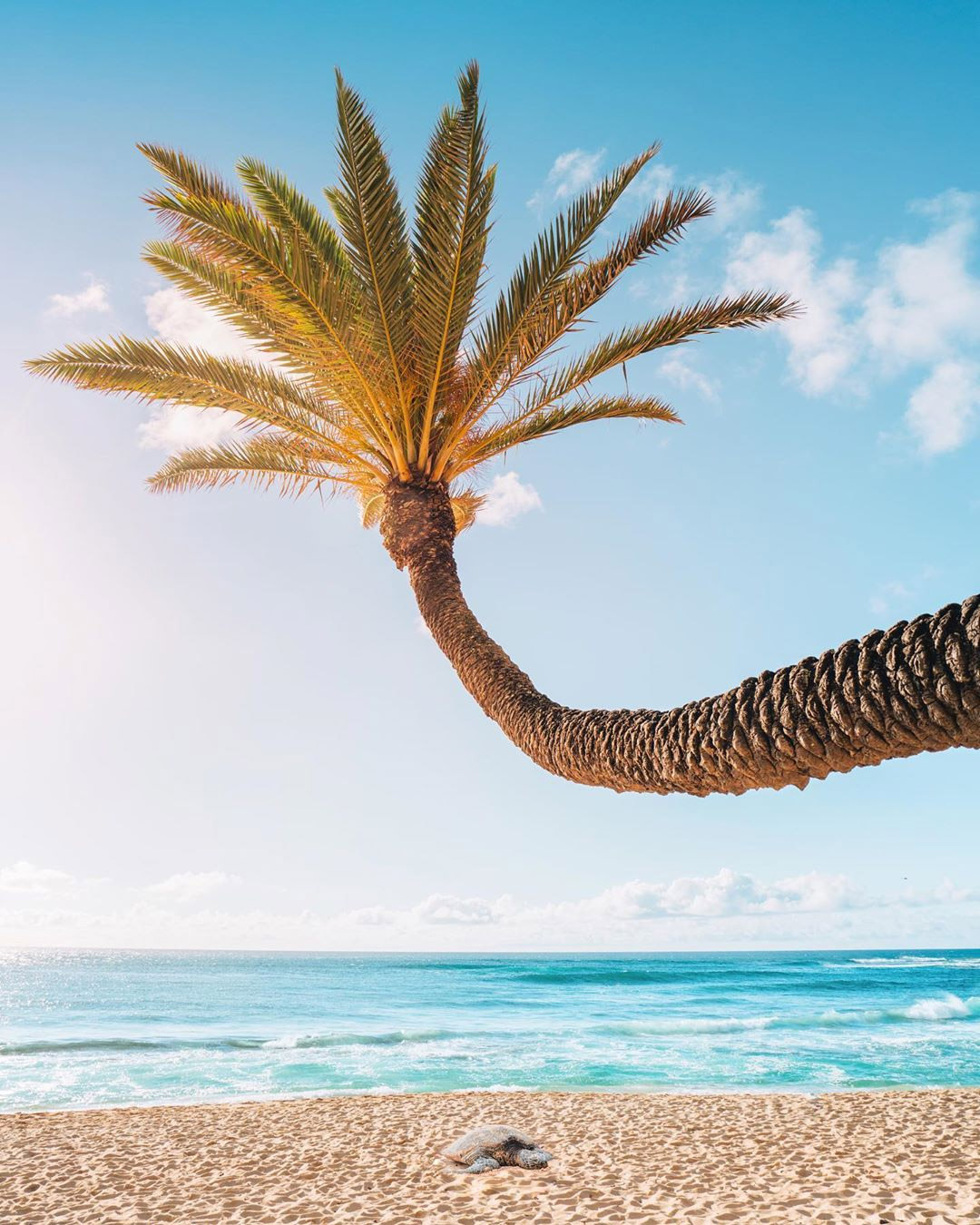 Source: @victor.yu
Home to some of the world's most magnificent volcanoes and unending beaches, this tropical paradise is an ideal destination for both a relaxing and adventure-packed holiday. Tour the active volcanoes in Big Island, feast on traditional Hawaiian cuisine in Oahu, snorkel in the coves of Maui, or simply pamper yourselves at the swanky Four Seasons Resorts.
Season: Summer/Autumn
Average Temperature: 24 to 27°C
OCTOBER
1. Cairo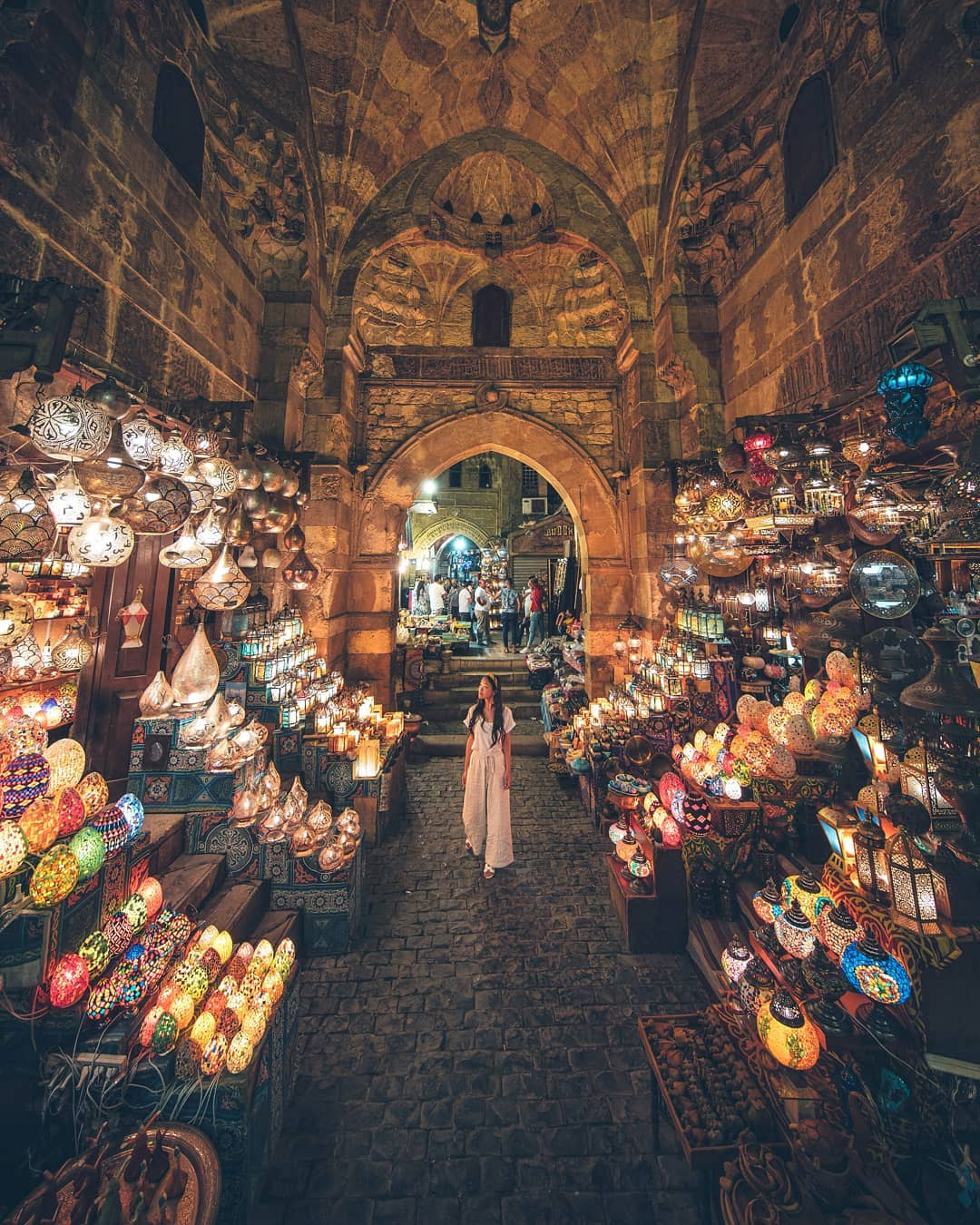 Source: @harimaolee
Cairo in Fall sees blissfully comfortable temperatures and thinner crowds, making it an opportune time for a romantic getaway. The awe-inspiring pyramids of Giza and the Sphinx, ancient mummies at the Egyptian Museum and bustling alleyways of the Khan Al Khalili bazaar are must-sees.
Season: Autumn
Average Temperature: 19 to 30°C
2. Croatia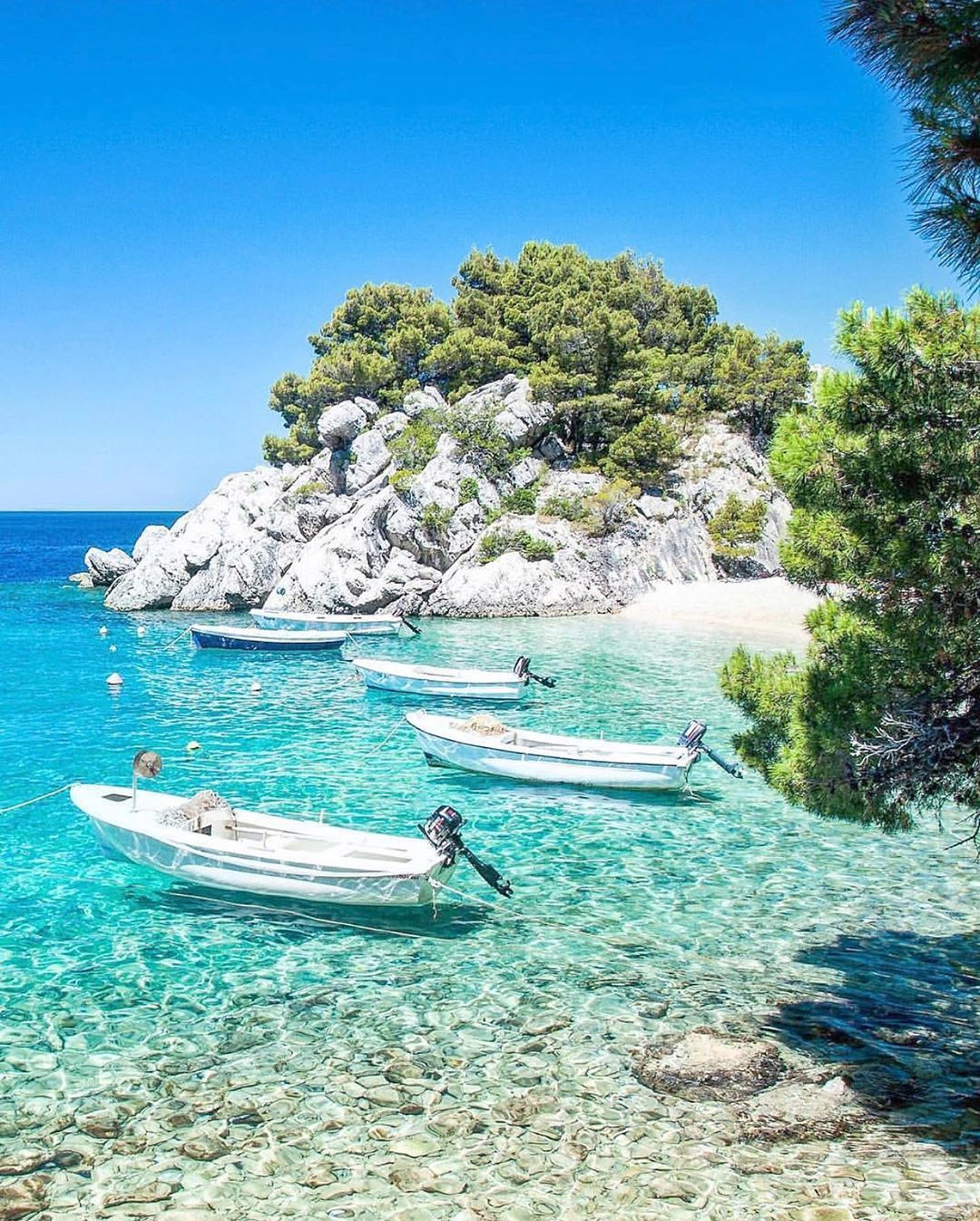 Source: @timotej
Every moment is a photo opp in the picturesque cities of Croatia. Explore the charming Mediterranean city of Dubrovnik, kayak in the crystal blue waters of Split, and escape the crowds to the secluded beaches of Hvar.
Season: Autumn
Average Temperature: 15 to 22°C
NOVEMBER
1. New Zealand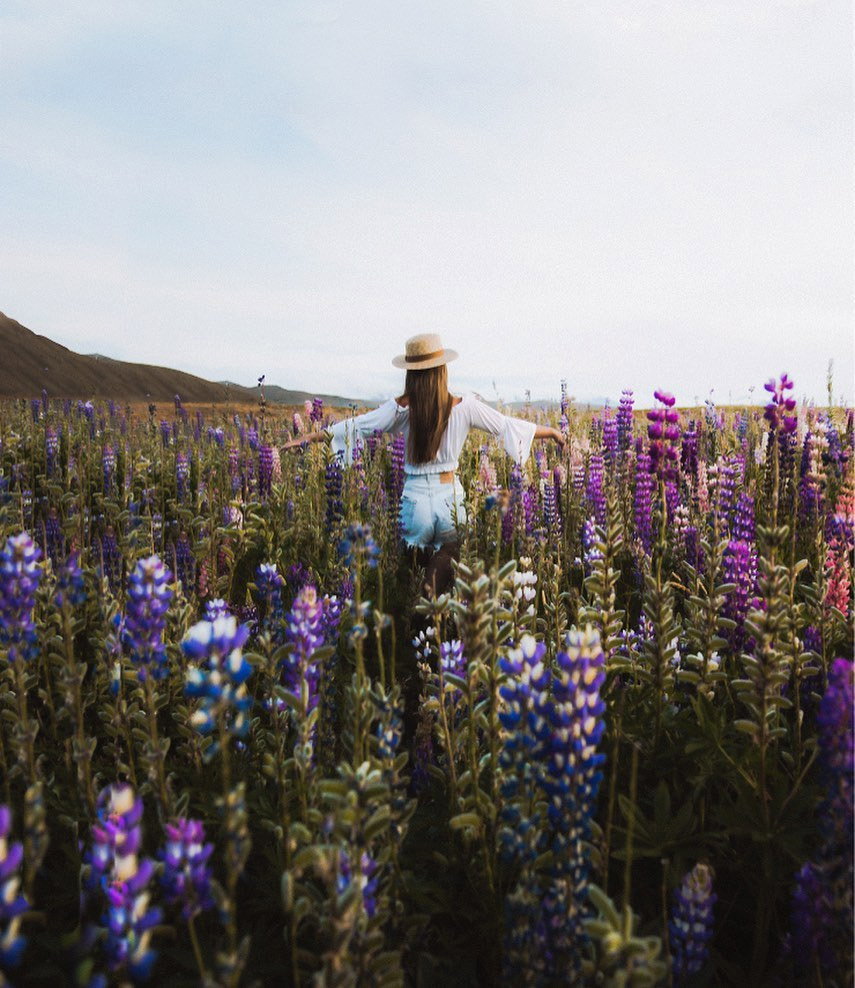 Source: @lanexplore
Head to Lake Tekapo in the South Island of NZ during this season to encounter the annual Lupin bloom - a magical experience that will mark the highlight of your honeymoon.The North Island also has much to offer: witness a galaxy of glow worms at Waitomo Caves, hike up to Marokopa Falls, and visit a bubbling geothermal landscape at WaioTapu.
Bonus activity for the bravehearted: walk across the heart-stopping suspension bridges at The Timbre Trail (Waitomo) for epic honeymoon memories!
Season: Spring
Average Temperature: 20 to 30°C
2. Turkey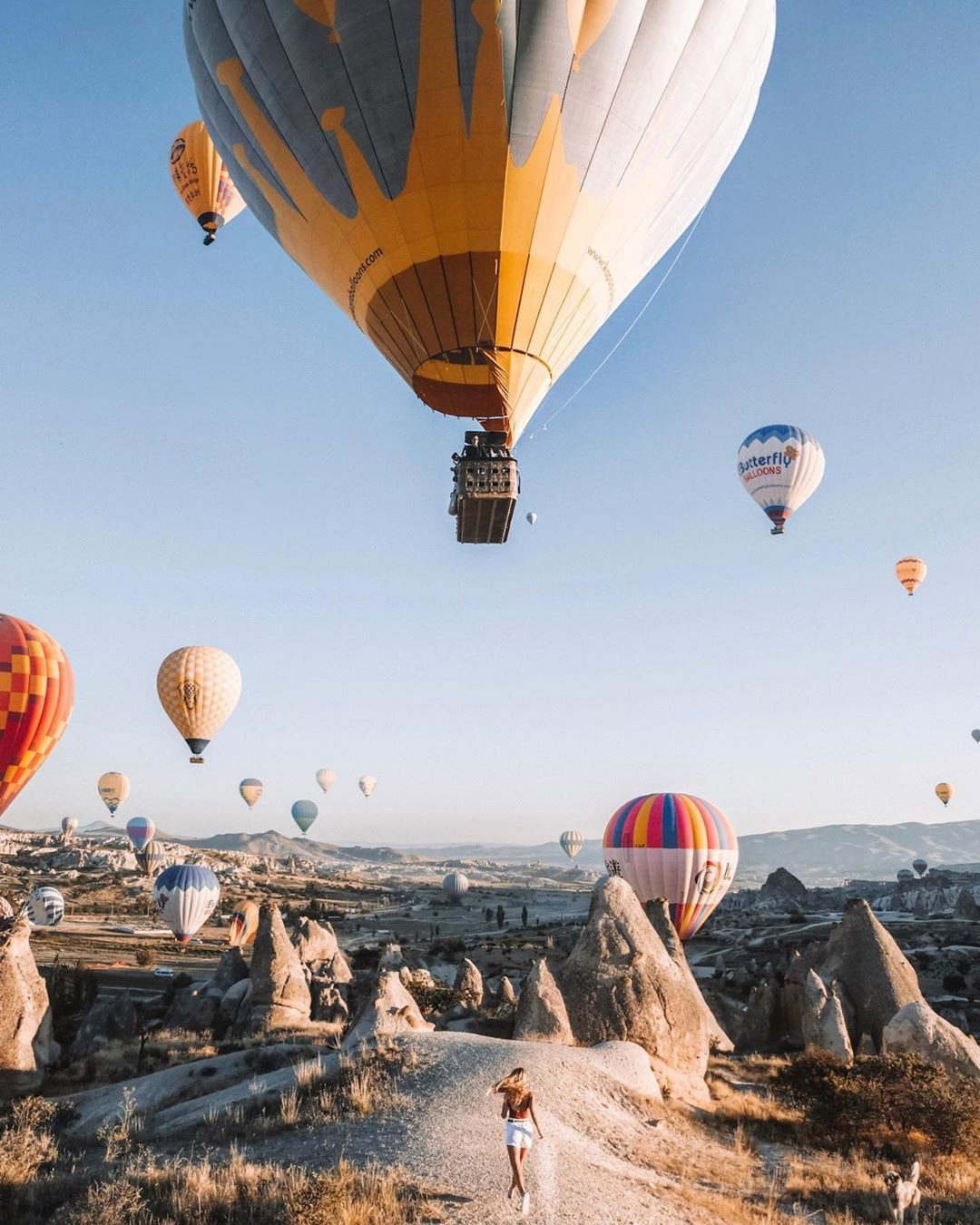 Source: @iamstais
As Fall turns to Winter, Turkey in November sees cooler temperatures. Experience hot air balloon rides in Cappadocia, visit historically rich sites like the ancient ruins at Ephesus and the iconic Hagia Sophia in Istanbul, and witness the enchanting white "Cotton Castle" of Pamukkale.
Season: Winter
Average Temperature: 11 to 16°C
DECEMBER
1. Dubai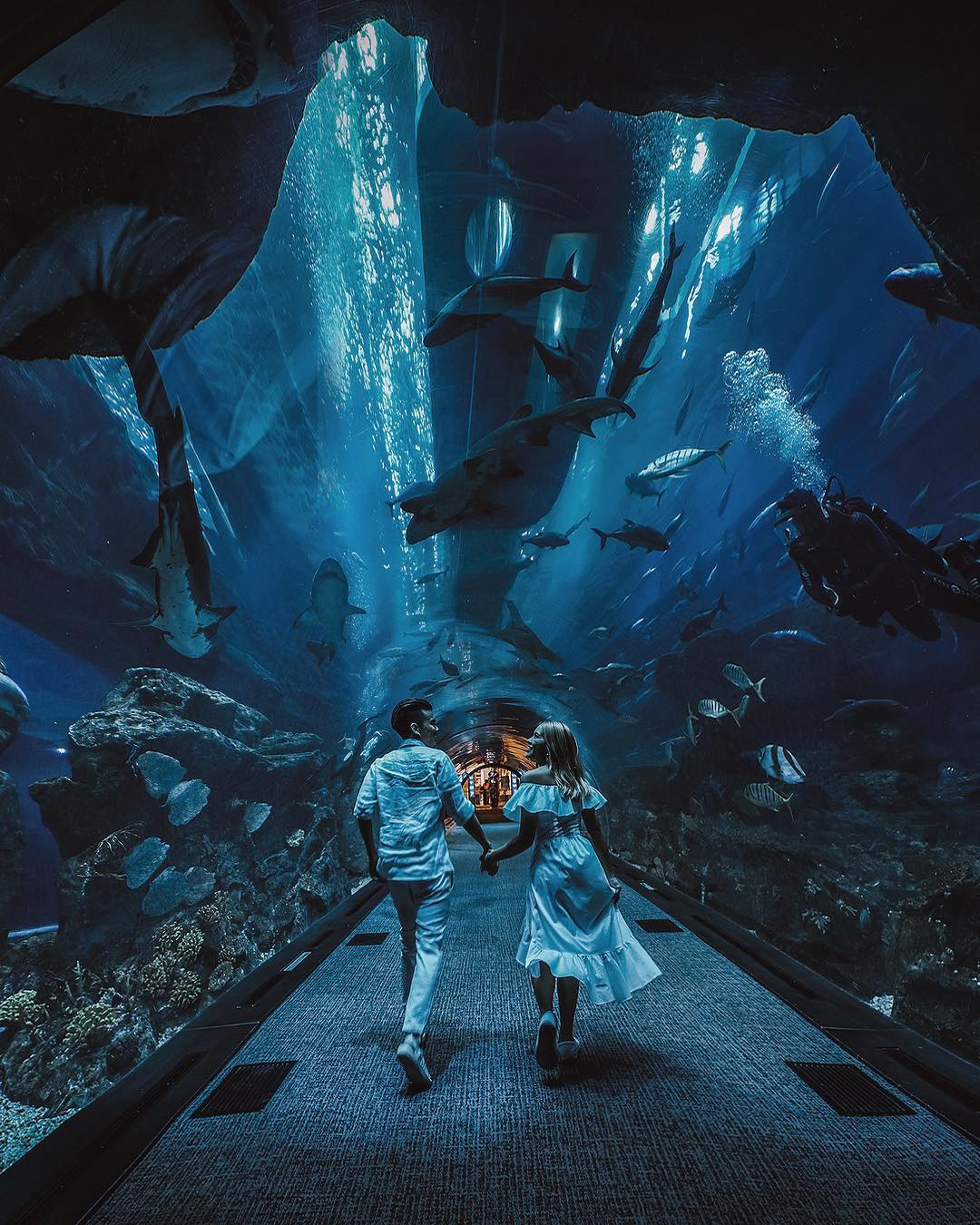 Source: @paigunna
Famed for its iconic Burj Khalifa, Dubai showcases some of the world's most sophisticated infrastructure, all built atop a desert floor. The Burj Khalifa, Dubai Mall, and Dubai Aquarium are must-visits, but for a more glamorous honeymoon, book the Bateaux Dubai Cruise for a glitzy dinner down the Dubai Creek, or a desert camping experience complete with a full-course Middle Eastern dinner and belly dancing performances!
December is also the perfect time to visit as the desert climate cools to a comfortable 16 to 26°C.
2. Los Angeles, USA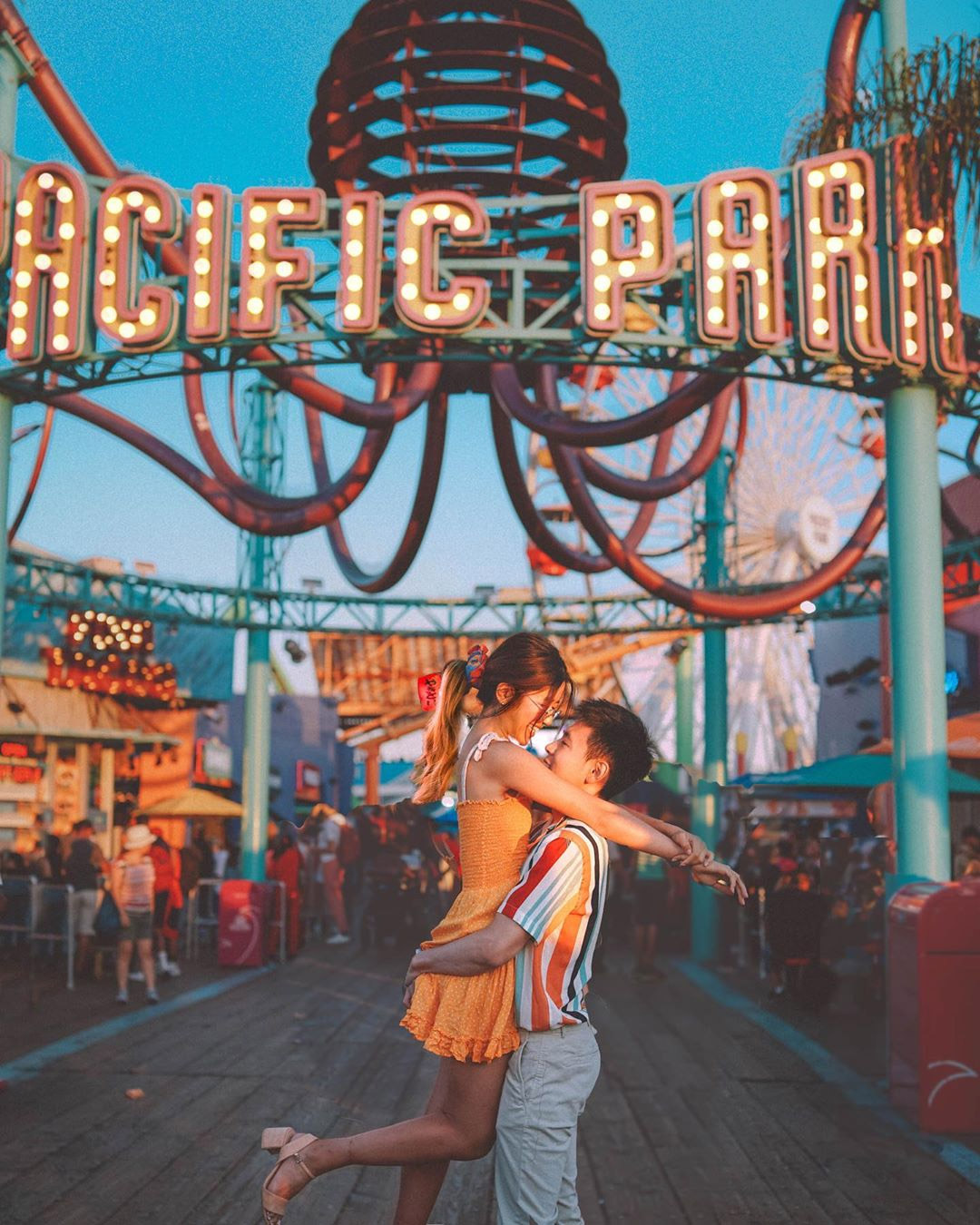 Source: @molllified
Whether you're heading straight to Disneyland, hiking up to the iconic Hollywood sign, celebrity-spotting at Beverly Hills, or simply wandering around the buzzing Santa Monica Pier, a honeymoon to LA offers a myriad of options between city life and beach bumming.
Despite it being winter, LA still experiences temperatures in the mid 20s during the day as it's located in the Southern tip of the US.
Season: Winter
Average Temperature: 9 to 20°C