4 Steps to Choosing the Ideal Wedding Bands
2020-06-08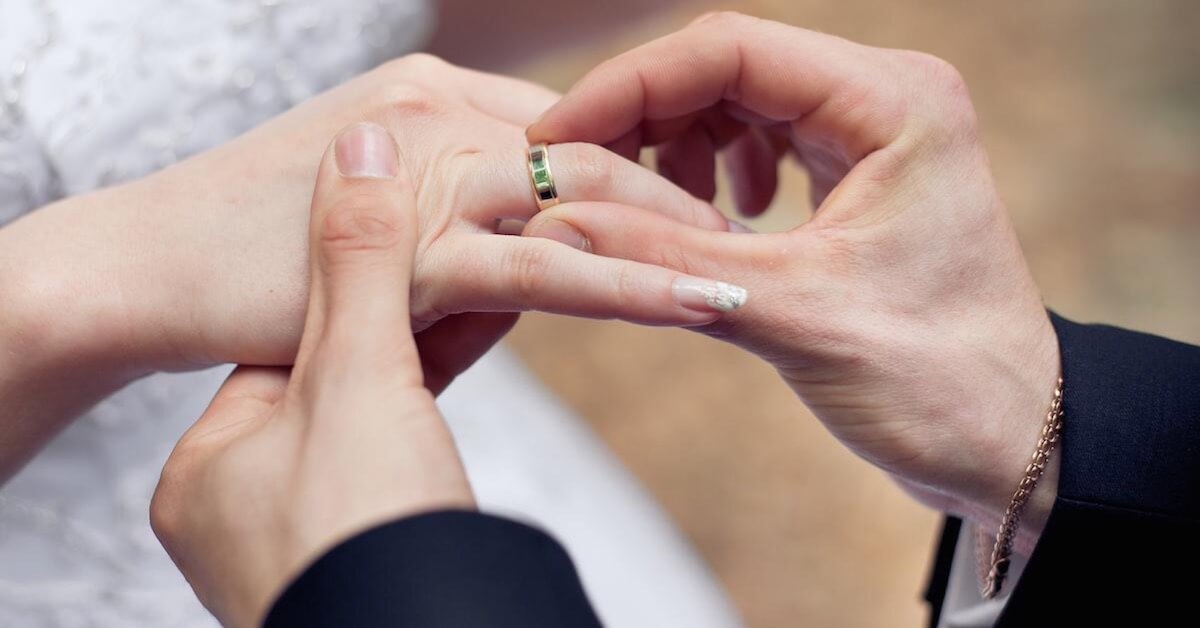 Wedding bands, just like your love story and promise to one another, are unique and meant to last a lifetime. In order to choose a pair that best embodies you, your partner, and your relationship, it's necessary that you go through these 4 steps when ring shopping, and allocate sufficient time for it in your wedding planning checklist. This is a task you cannot rush!
1. Choose your preferred material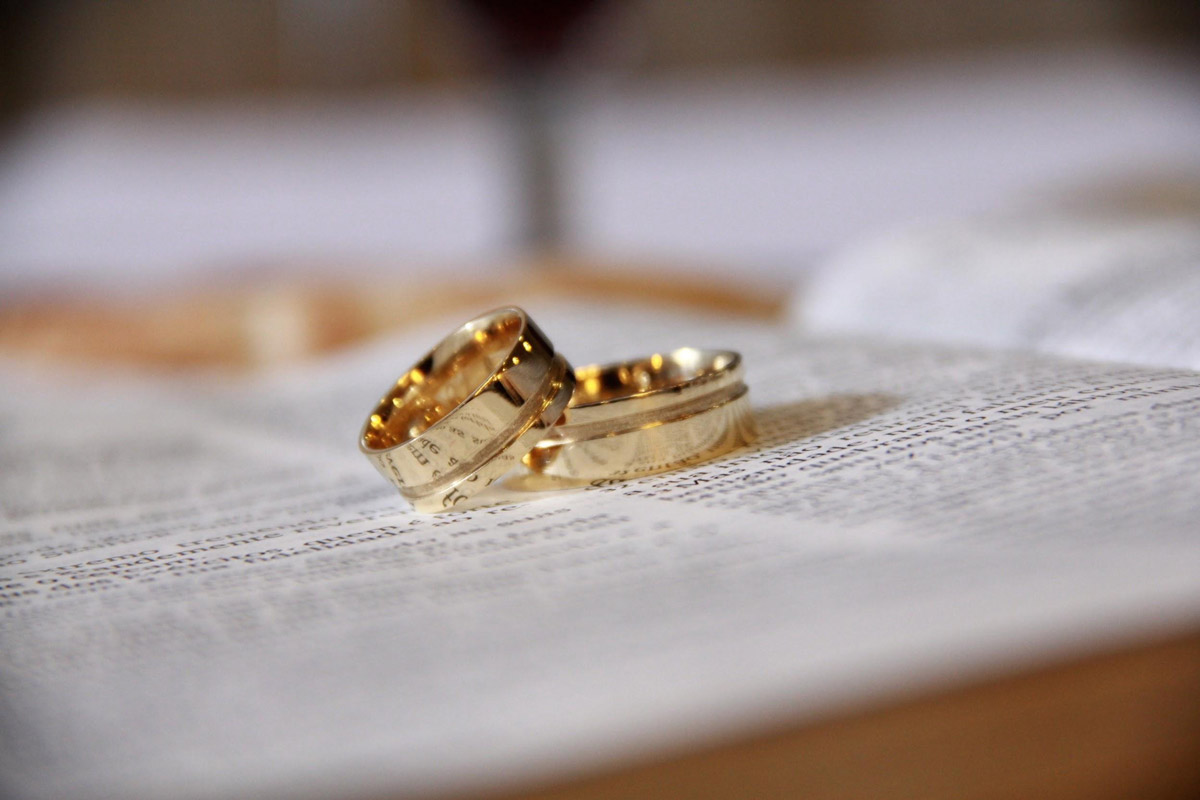 Source: Pixabay on Pexels
It may seem like a rather straightforward decision to make, but choosing a metal band for your wedding rings is not so simple. Apart from the various types — there are more than a handful — you will need to also take into consideration your lifestyles, preferences (colours, allergy-safe etc.), and budget.
Some of the common wedding ring metals include gold (white, yellow, rose), platinum, palladium, titanium, steel, and silver. These all come with their own pros and cons, so it's up to you and your sweetheart to weigh them out, one by one.
For instance, yellow gold looks stunning on warm undertones, but it is prone to scratches and will need regular maintenance. On the other hand, platinum is a hardy and durable metal that is also hypoallergenic, making it suitable for those with an active lifestyle or sensitive skin, but it can get rather costly.
2. Carefully consider the design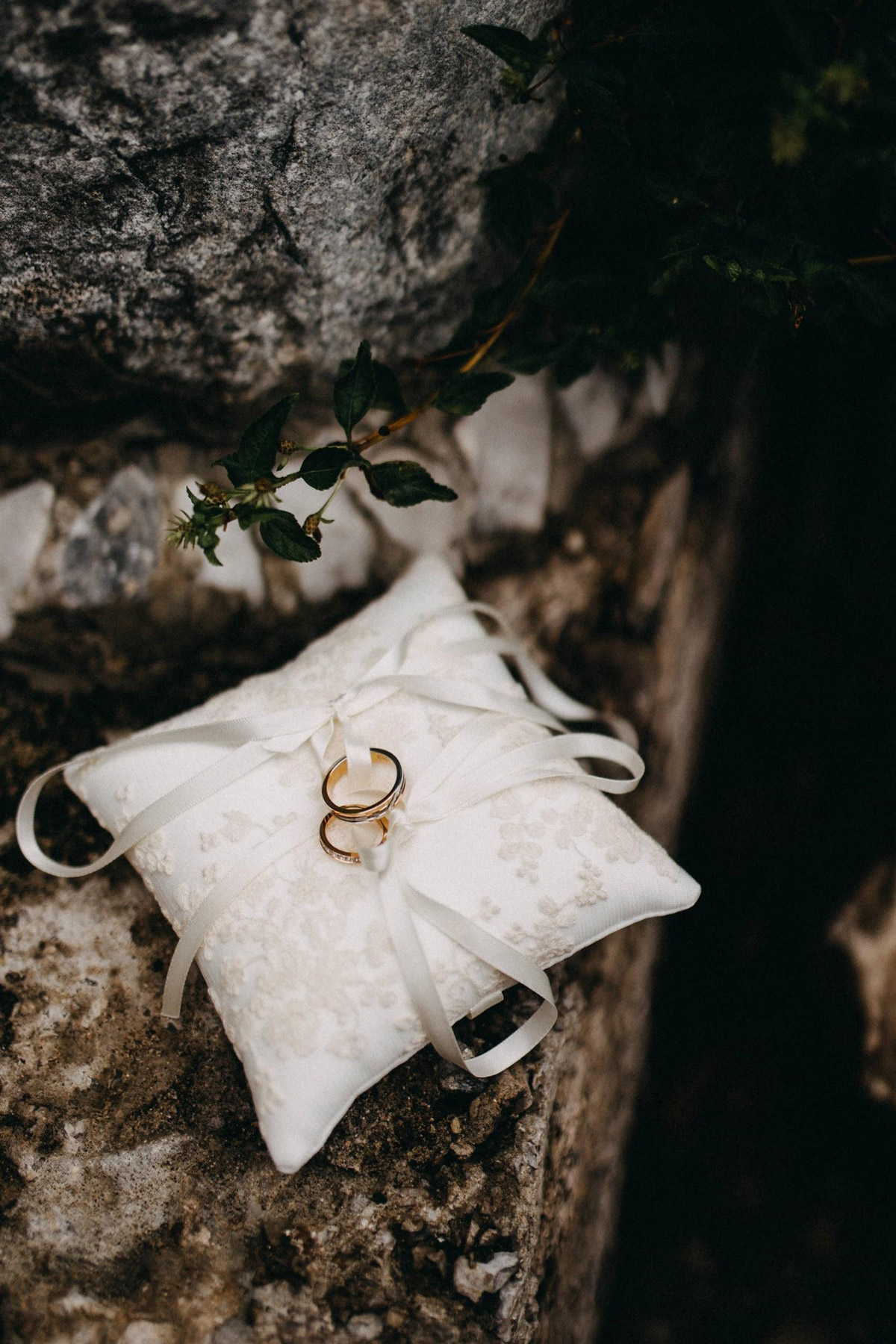 Source: Fidel Hajj on Pexels
Apart from the band material, it is also best to already have a rough idea of the design that you want. Compared to engagement rings, wedding rings typically tend to be simpler and more modest-looking, but ultimately, the design of your wedding band has to be based on not just aesthetics, but also its durability and comfort.
This is so that your ring can withstand the test of time with as minimal care and upkeep as required. If you're someone who often has to get hands-on, a minimalistic design without any protruding gems might be ideal; if you're someone who plays an instrument, a round-edged ring will be less likely to cut into your fingers.
Once you have a list of must-have criteria based on these considerations, you can play around with the aesthetics. Whether you prefer the traditional, sleek design or the unconventional, chunky designs, pick one that speaks to you so that it translates into a ring that is truly yours.
3. Go exclusive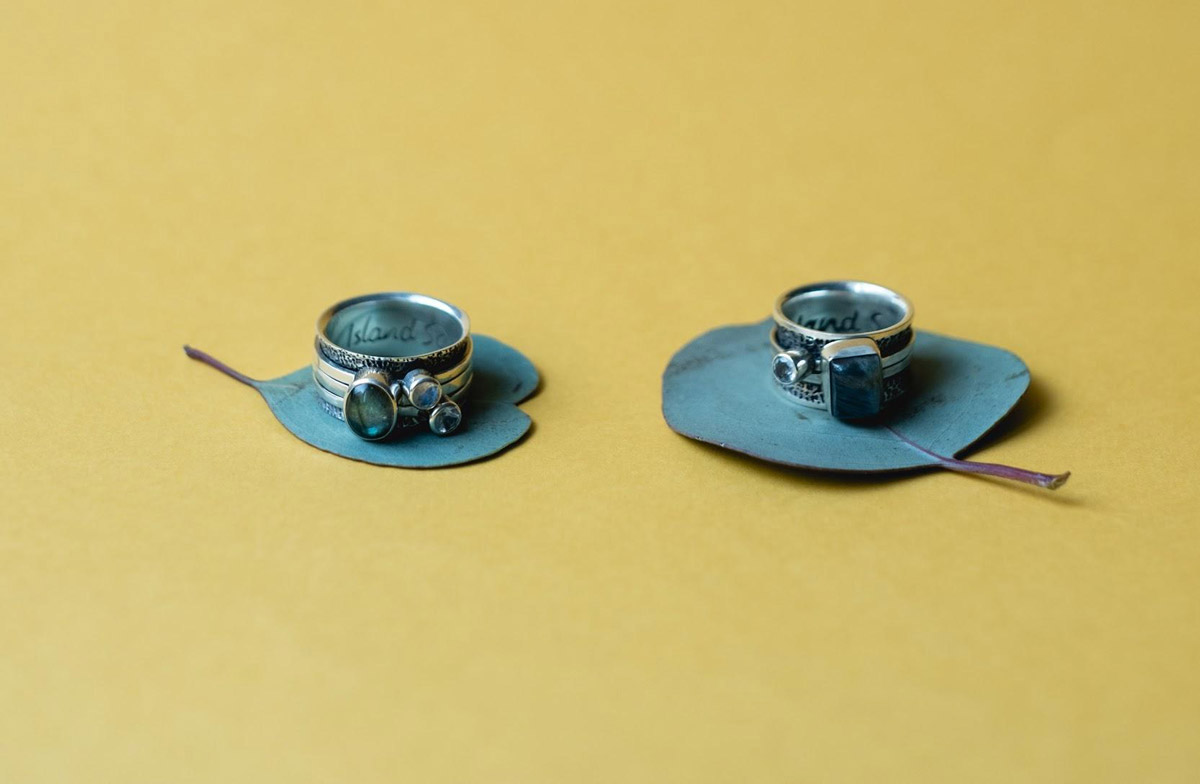 Source: Alena Shekhovtcova on Pexels
No two love stories are the same. Get a ring that's exactly like that! Personalise your wedding bands by either engraving a secret message on the side that holds significance to you and your other half, or custom-design a ring entirely.
There are a lot of goldsmiths and jewellery experts who would love to help you out with that, and they can even provide some inspiration or tips on how you can imbue your ring design with your love story.
4. Pick your gemstone (or not)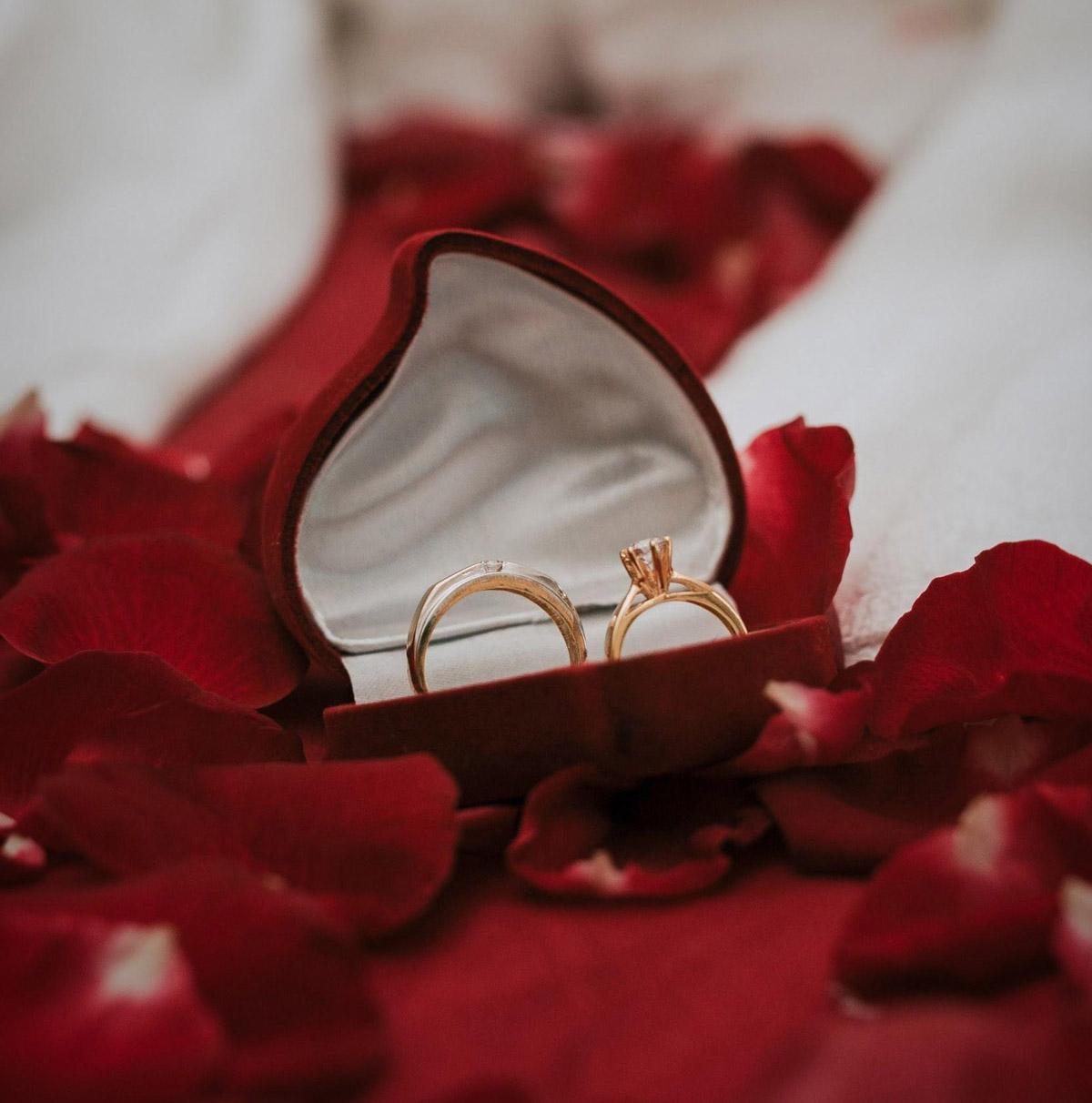 Source: Maddog 229 on Pexels
Diamonds have always been the conventional choice for a ring that possesses elegance and brilliance. That said, if you wish for a unique wedding ring, you may want to consider purchasing coloured gems instead of diamonds, such as sapphires, morganites, rubies, emeralds, and more. These will make your wedding band stand out in contrast to the ivory white gown you got from your wedding gown rental boutique, and will also speak volumes about your personality. Alternatively, go gem free! There really is no right or wrong.
The final preparations before ring shopping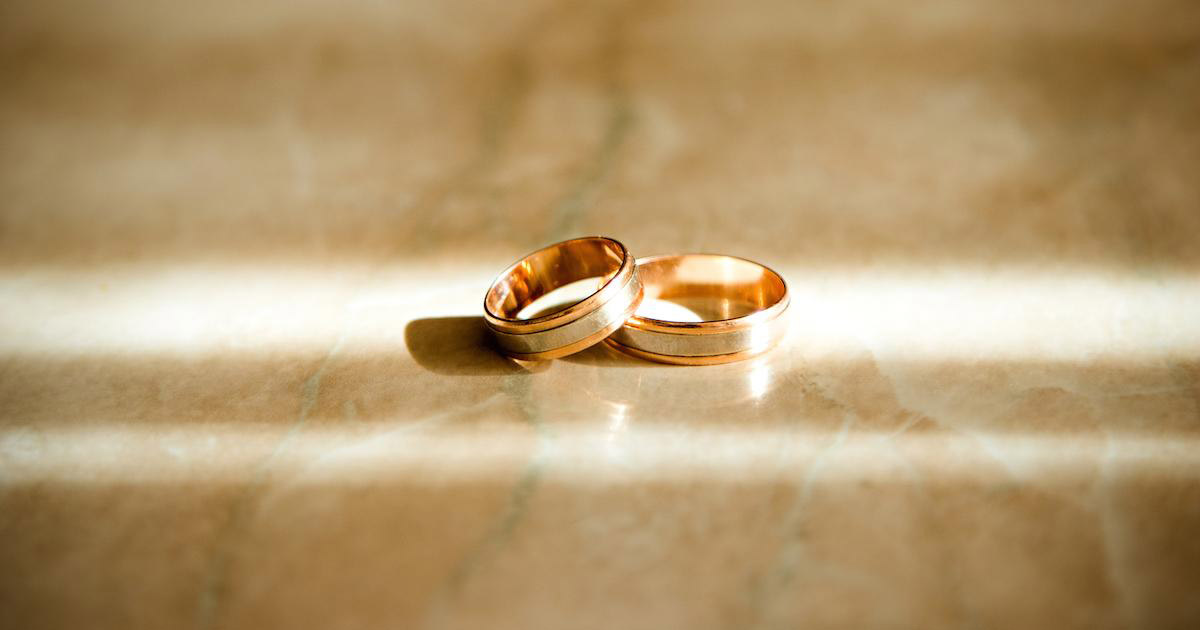 Before you go shopping for your wedding rings, plan ahead of time with these steps in mind so that you can hunt down your ideal pair more efficiently and effectively. Mood boards are a good way to collate and keep track of your requirements, as well as find inspirations.
Seeing as how businesses are slowly reopening with the slow lifting of the circuit breaker measures, you may want to look through online catalogues and stores to have a feel of your options available. As you carefully plan for your big day, do remember to always stay safe by practising social responsibility and good personal hygiene at all times!