Get Inspired: Unique & Creative Wedding Photoshoot Ideas!
2019-08-26

It is every bride's dream to have a picture-perfect wedding, which includes having stunning shots taken at a wedding photoshoot. However, taking extraordinary wedding photos does not need to cost a bomb, and neither does it have to be done overseas. Instead, here are some inspirations to get you inspired for your very own set of flawless photographs!
1. Themed Photoshoots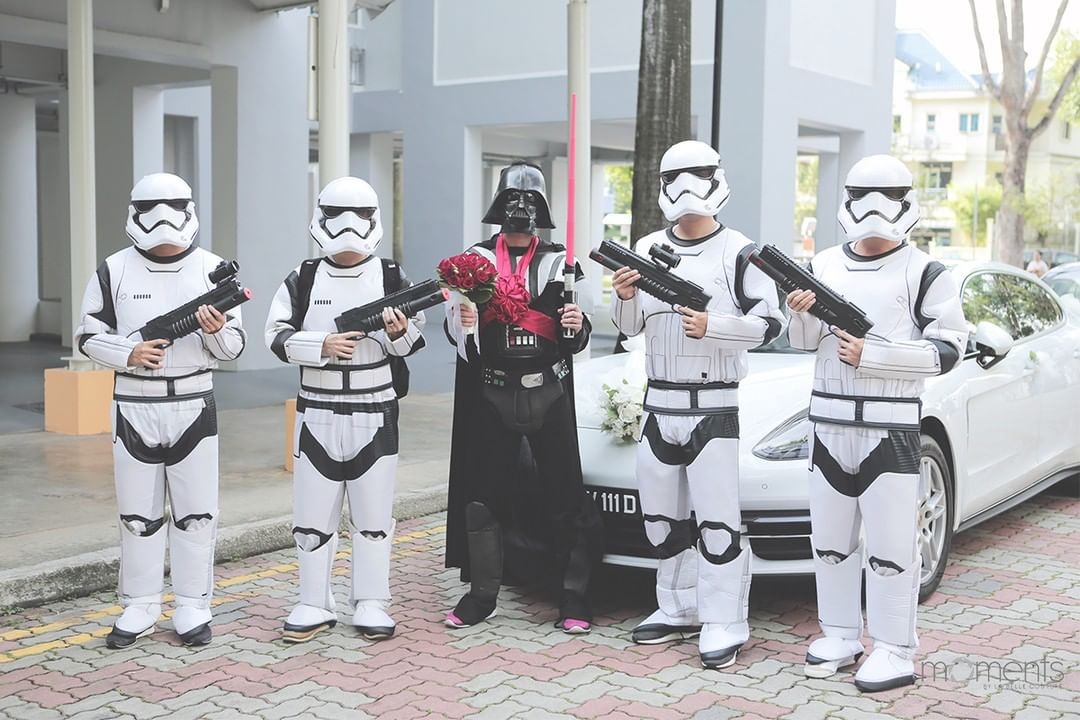 Source: @labelle_moments
Having a theme at your wedding is nothing new to the modern couple, but we're not talking about basic ones like simply having a colour scheme or a certain vibe. Instead, try recreating movie posters from your favourite flicks and roleplaying as characters from your favourite TV series! All you have to do is to create a setting that will match your wedding venue and brainstorm with your photographer on how to bring your ideas into reality.
2. Traditional Photoshoots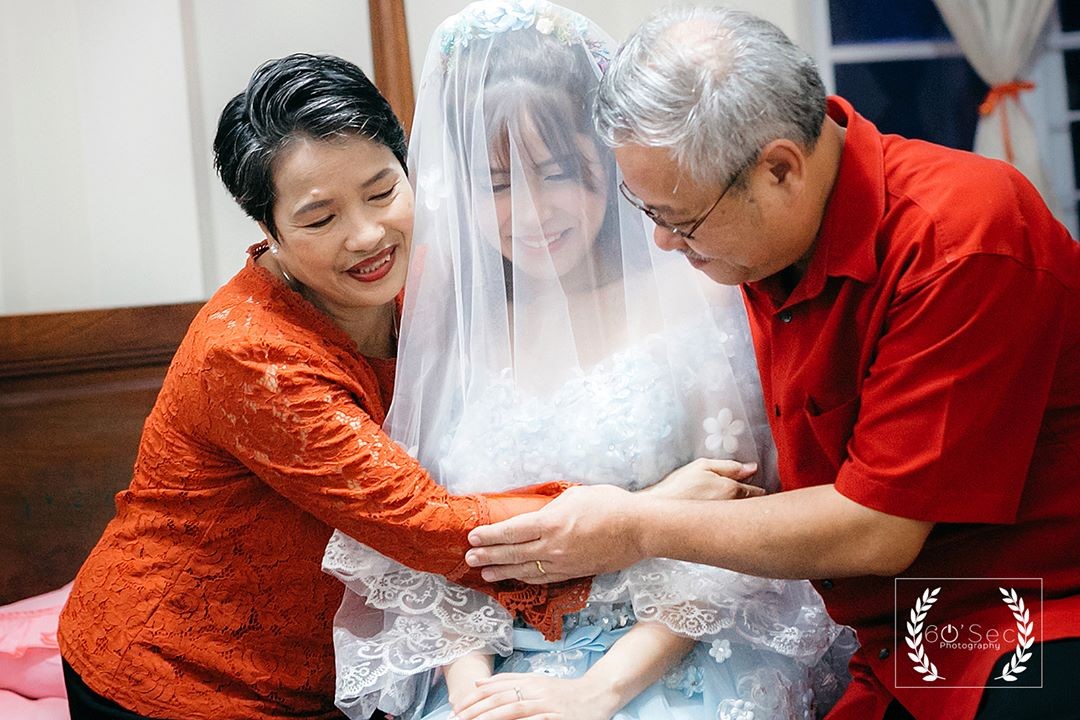 Source: @60secondsphotography
Traditional wedding customs make for very beautiful photographs. Engage a photographer to take some pictures of you and your significant other going through your respective traditional rites such as the hair combing ritual and tea ceremony – these will not only make for a unique set of photos but also serve as great storytelling material in years to come.
3. Group Photoshoots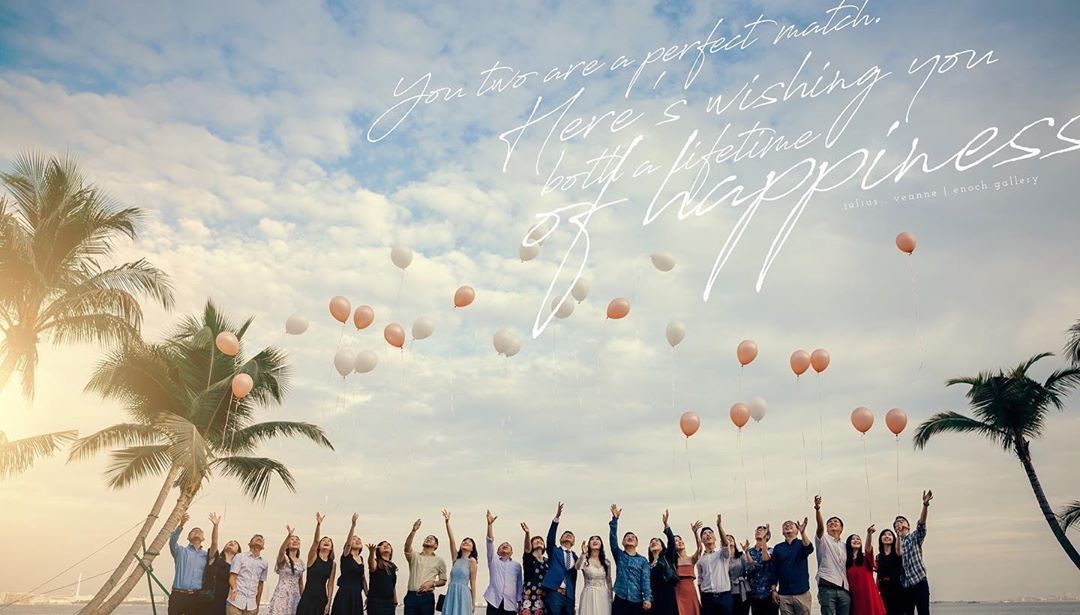 Source: @enochgallery
Photoshoots don't always have to be just about the newly-weds – assemble your friends, family members, and furry friends to get together and smile for the camera!
By doing so, you'll provide a perfect opportunity for the bridesmaids and best men to bond and mingle before D-day, plus be able to capture the priceless reactions of your friends and family when you exchange wedding vows and wedding rings.
4. Get A Different Perspective
There's a reason why some couples prefer to hire a professional wedding photographer as compared to simply asking a friend for a favour. Filled with technical knowledge and a wealth of experience, these professionals know how to make the best out of your wedding location by utilising natural elements, lighting, reflections, props, and digital effects to get some magical shots!
Whether it is a shot done in the air or in the water, forget the selfie sticks – the availability of drones these days has also made it possible to capture some eye-opening aerial shots of the entire ceremony.
5. Tell Your Love Story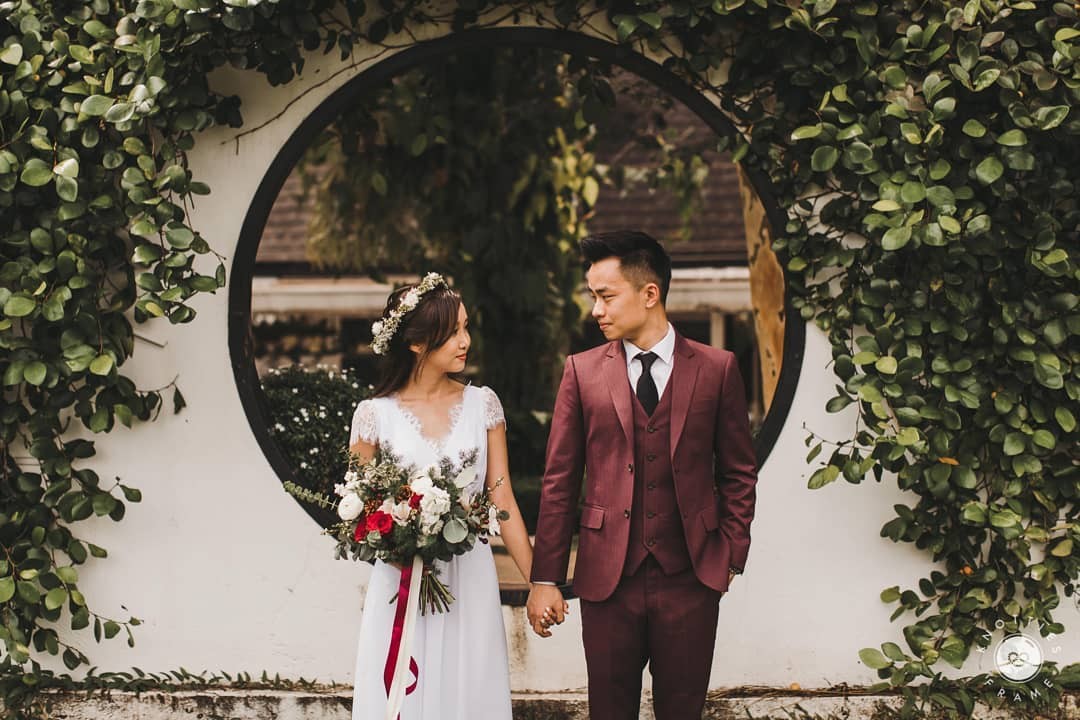 Source: @knottiesframe
Photos are a way to tell stories, so use that as the concept for your wedding photoshoot! Showcase your personalities and passion for each other as you head into the next chapter of your lives by recreating memories like how the two of you met, your favourite pastimes, or your everyday routine together.
Photos that make you want to say "I do" all over again
At the end of the day, all you need is a set of photos that will spur you to treasure your relationship with one another for decades, long after that faithful "I do."
Our best advice? Just make sure you are honest and open with your photographer throughout the entire photoshoot, do your research on what you wish to achieve and what your photographer can produce, and most importantly, have fun.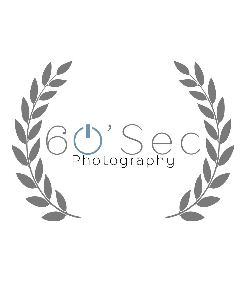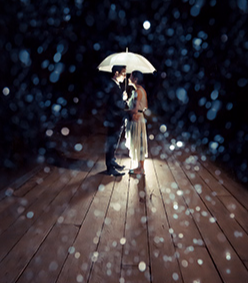 Knotties Frame
Rating:

Address: