How-To: Picking The Perfect Bridal Headpiece
2018-06-23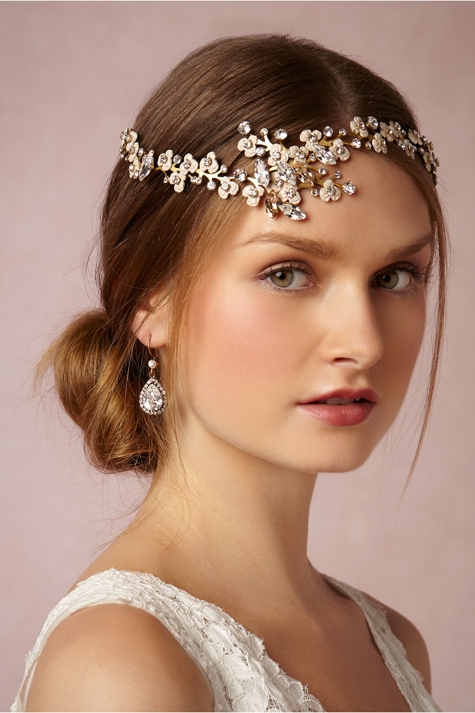 Source: bhldn
A headpiece should match your desired look, gown and wedding theme, to add the finishing touches to your desired bridal look.
Choosing your headpiece requires certain considerations. From the material of your bridal gown from your trusted Singapore boutique to your makeup look. It is crucial that you keep an eye on the details to ensure they don't clash.
Regardless of the various wedding guides available in Singapore, the final decision should be based on your personal preferences.
From intricate flower crowns that are perfect for a Singapore-style garden wedding to shiny, metal headpieces for a modern look, here are four tips to help you pick the perfect headpiece.
Type of veil
Veils and headpieces can complement the other. A consideration to take note of is the method of attachment for the veil and headpiece. If they are to be attached to your hair via combs, be sure to take note of the comb's teeth. This is especially important if you have planned for the veil and headpiece to rest at the same spot on your hair.
Style of gown
Gown designs are essential to your decision. Your headpiece should be based on factors such as the material and colour of the gown. For instance, if you're going for something edgy or dramatic, a rock-studded headpiece or tiara would be a perfect fit.
Hairstyle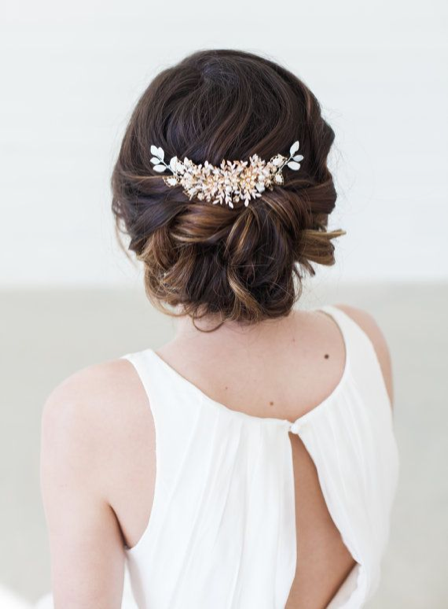 Source: Pinterest
Your hairstyle should not just complement the headpiece, but to also ensure that it doesn't loosen. On top of that, ensure that it's comfortable; you wouldn't want to bear the brunt of an uncomfortable and tight pull from the headpiece.
Additional accessories
Every accessory that's part of your bridal outfit affects the decision. This is essential as it helps you narrow down your choice of headpiece down to the material and intricacy of design.
These tips are applicable for both the bride and her bridal party. Bear in mind that your headpiece should not be chosen solely based on its designs, but it should also be a reflection of your own style and personality.