Save The Date! 7 Unique Wedding Invitations Ideas
2019-04-18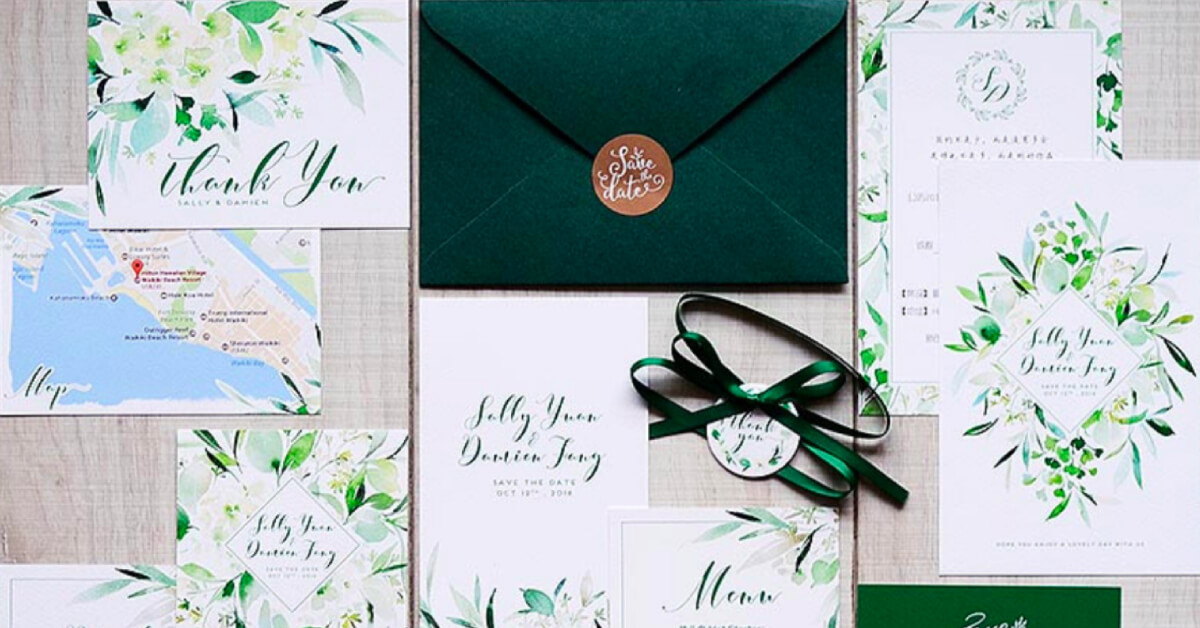 Unless you're keen on doing an extremely private ceremony with just the two of you and an officiant, no wedding is complete with the presence of people who are closest to you. Nothing makes a special day all the more important than your loved ones being there to celebrate this new chapter of your life – and what better way to ask them to be a part of this special day than with an equally special wedding invitation? Here are 7 gorgeous invites for any theme so that you can start your wedding on the right note!
Framed by Flowers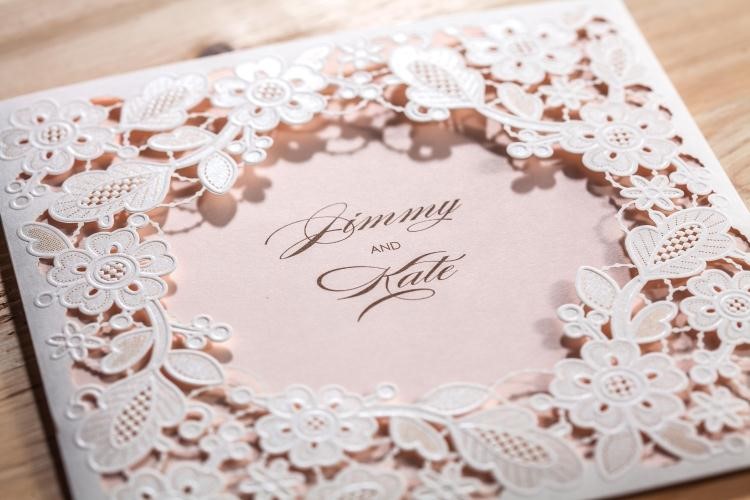 Sweet and simple, the Catarina Sleeve Invite is perfect for weddings that are set to be full of romantic splendour. With the powder pink card prettily framed by an intricately embossed lace sleeve, your guests will be pulled into the magic of your wedding even before the day arrives!
Catarina Sleeve Invite from $1.30 from Blissful Brides Mall
Something Old, Something New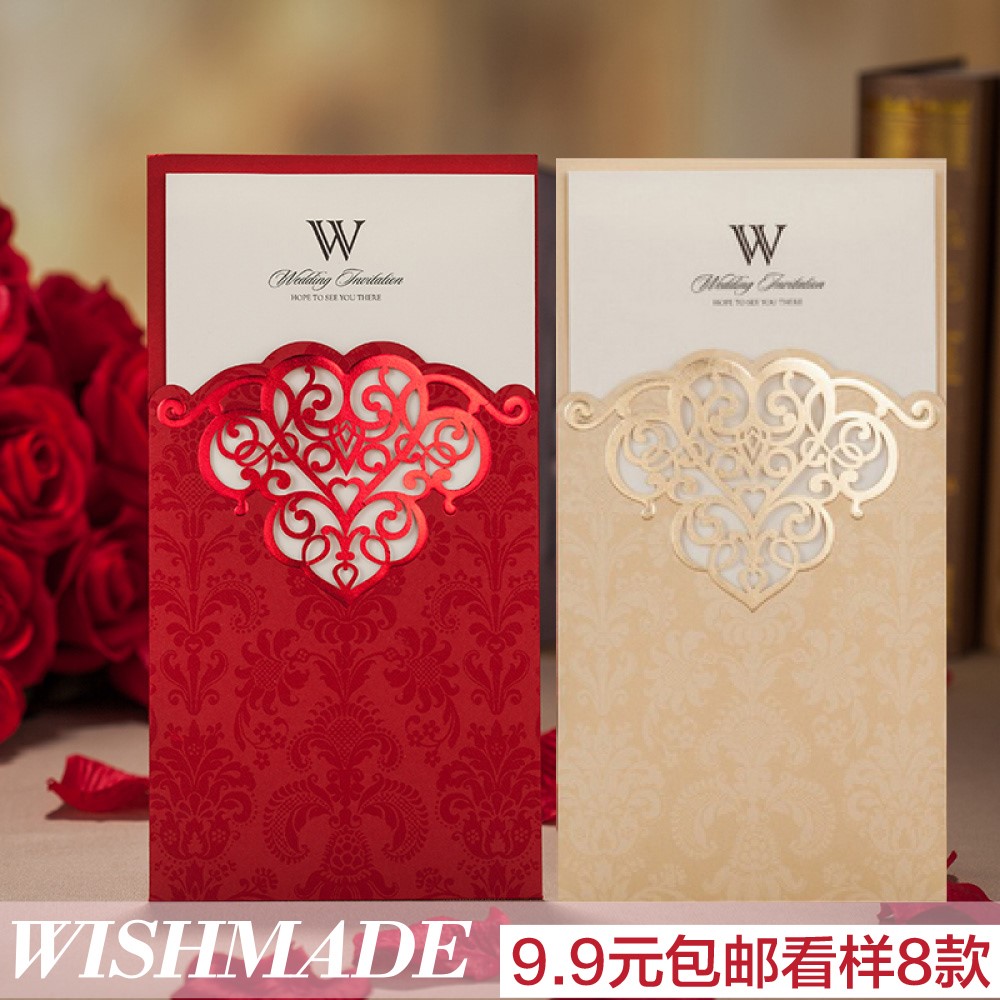 Incorporating both modern and traditional aspects, the Yareli Cut-Out Invite is one wedding invitation that appeals to both the older and younger crowds, making it ideal for couples hosting a grand celebration. Made from 300g cardstock, the envelopes come in crimson or cream, both with elaborate printed designs as well as a detailed cut-out. The card inside is a three-part folded invite for all your information.
Yareli Cut-Out Invite, $0.80 from Blissful Brides Mall
Rustic Romance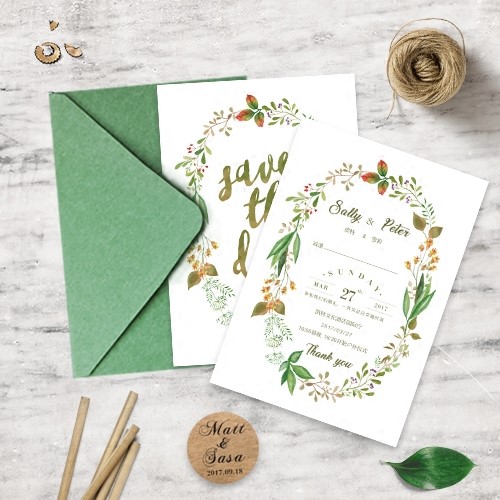 Whether it's an outdoor wedding or one that's rustic-themed, the Alipha Rustic Invite Fern suits the aesthetic perfectly. Featuring a charming border of minimalist flora in watercolour-esque palette. ChoOpt for the fern-coloured envelope for the card with a floral design or the emerald envelope for a card with a bold green leafy border.
Alipha Rustic Invite Fern from $0.20 from Blissful Brides Mall
Glitz and Glamour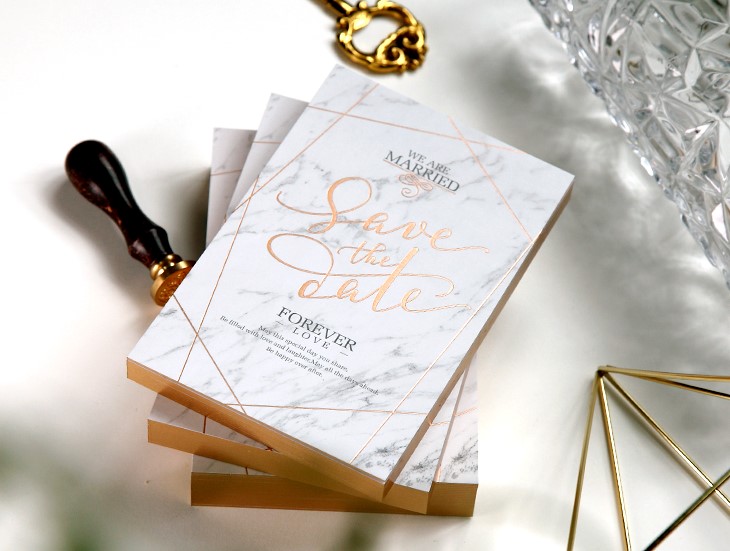 The Eloa Marble Invite is all about sophistication with its black and gold fonts on 460g marble paper. Multiple layouts are available so feel free to go with one that reads best with your details. As an additional accent, each invitation comes with gold edges on the 1.3mm thick paper for sides that glint. To complement your card, choose a ribbon from lilac, baby pink, sky blue, olive, ruby and rose gold and options for matching guest books and door gift packaging are available.
Eloa Marble Invite , from $0.60 from Blissful Brides Mall
Natural Wonder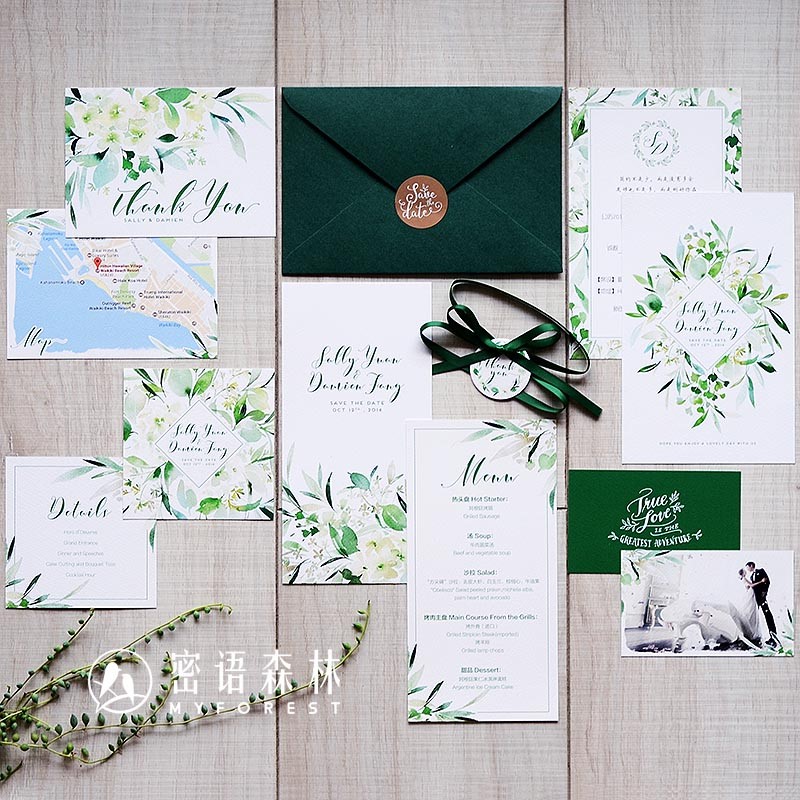 Full of lush floral abundance, the Marelaine Nature Invite features artistic designs that adorn both sides of the card. Select from a range of mahogany, rose, pine green, powder pink and dove grey solid envelopes with each envelope featuring a matching leafy print on the interior. Use the golden, wedding-themed stickers to seal the envelope and mail away! The series also carries a square card for more location details and even menus, taking you all the way to a matching 'thank you' card and more!
Marelaine Nature Invite , from $0.30 from Blissful Brides Mall
Pretty in Pink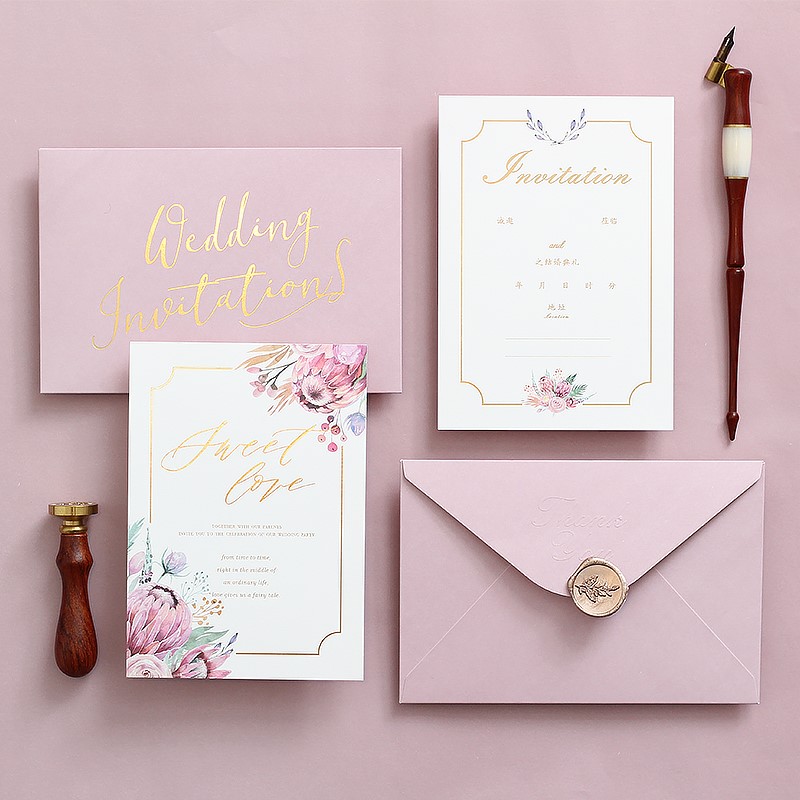 As your budding romance goes into full bloom at your wedding, the Kiania Floral Invite sets the tone even before your wedding begins with its gorgeous floral designs printed on both sides of the invitation card. Pair it with an envelope that comes in mauve, slate grey, powder pink and crimson.
Kiania Floral Invite, from $0.70, Blissful Brides Mall
A Tribute to the Orient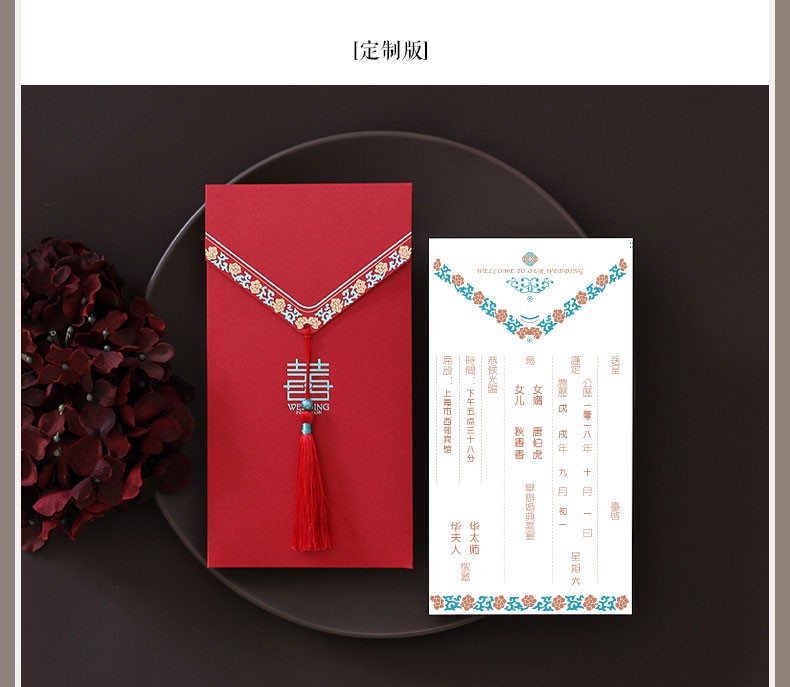 This wedding invitation draws inspiration from the red, tasselled veil of Chinese brides, mimicking the colour and style in a nod to tradition. Despite that, the Josune Traditional Invite is modern in style, creating a fusion of Mandarin details and chic design. The card has matching designs on a white background and can be printed, although a blank layout is available for you to handwrite if you wish.
Josune Traditional Invite , from $0.20 from Blissful Brides Mall
A wedding invitation is your guests' first look at your wedding and its theme, so choosing a fitting and stunning invitation is crucial. Find the perfect invitation to meet your wedding needs all at affordable prices on Blissful Brides Mall now!