Say Yes! 5 Reasons Why You Should Have an Engagement Photoshoot
2019-06-27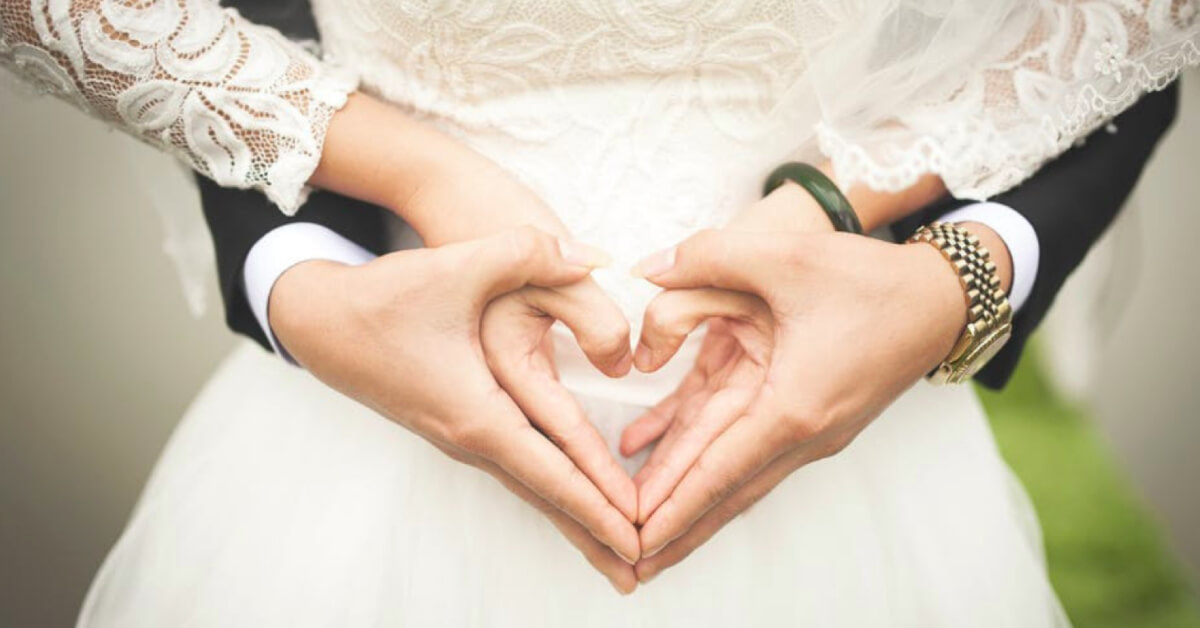 Wedding photography services often include pre-wedding and actual wedding day photography. Besides the added benefit of ensuring that you're already comfortable with the engaged photographer during your big day, here are five other reasons why you should consider having a pre-wedding photoshoot in Singapore.
Enjoyable Experience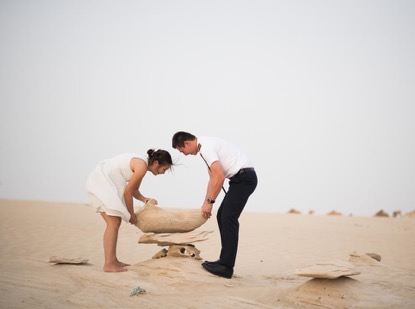 An overseas pre-wedding shoot in Abu Dhabi
Source: @loveinstills
While you and your partner surely have had fun snapping pictures of each other every now and then, such impromptu or spontaneous photoshoots differ from an engagement photoshoot - both experience and quality wise.
If there is a time to do a photoshoot led by you and your partner but under the guidance of a professional photographer, then it is now! From choosing a theme and insta-worthy locations, to being the stars of the photoshoot, you and your partner are involved in all stages of planning and execution.
For added sentimental value, visit your favourite date places, relive the moment through a photoshoot and make it extra special by spending one of the most memorable and valuable experiences you could have as a couple there.
Build Your Confidence
Experiencing a wedding as a guest is one thing - however, being a bride or groom is another thing entirely. If you've got a bad case of the pre-wedding jitters, don't worry because you're not alone!
With the eyes of your entourage on you - from the photographer to hair and makeup stylists - an engagement photoshoot prepares you for the big day. This acts as a simulation, although it is just a small portion of the attention you will get on the day itself. That said, it is good to start small. By being the centre of attention at your engagement photoshoot, you are one step closer to strutting down the aisle with confidence.
Practice, Practice, Practice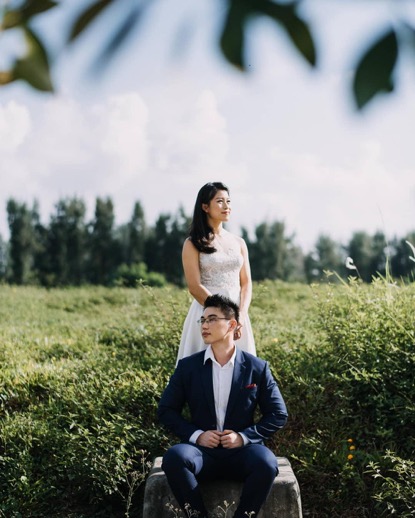 A pre-wedding photoshoot helps you find your poses and angles
Source: @thebeautifulmomentphoto
An engagement photoshoot serves as a golden opportunity for posing practice. On your wedding day, you are bound to take lots of photos - with your family and friends or as a couple.
It is no easy feat to be in front of a camera and constantly look good, but learning is a must to avoid having unglamorous shots of yourself appearing on the 'gram. Having once been the camera's subject of attention in your engagement photoshoot, you will know the way to pose and angle yourself for flattering shots.
Of course, don't forget to practice putting on that million-dollar smile too!
For Memories and Keepsakes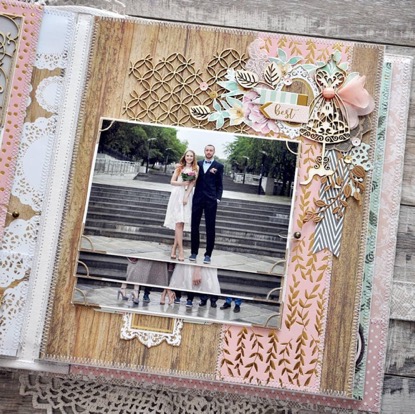 A memory scrapbook
Source: @natalya_yenn
Together with the shots taken at your wedding, compile your pre-wedding photos into a photo album - perhaps in a chronological order to tell your story - and it can serve up some entertainment value when you have guests over. You can even frame your favourite photo for display to add a personal touch to your newlywed home and make it a nice welcome.
Someday in the future you can look back on all the precious memories you and your had as a young couple, and share your love story with your children and grandchildren.
Get Familiar with Your Photographer
As mentioned before, enlisting the same photographer for both your pre-wedding shoot and actual day photography helps to build rapport. While this gives your photographer a sense of what you wish to portray in the photos, getting comfortable with him/her can in turn help you get more comfortable in front of the camera as well.
Not only will you be posing and angling yourself, your photographer will too - this is an added advantage of working with the same photographer, together with being able to place your trust in his/her ability.
Pre-wedding photography has become increasingly popular - and for good reason. If you're convinced to have an engagement photoshoot, check out our tips for selecting the perfect photographer!