Styling On Your Big Day: 6 Tips For Choosing Wedding Shoes
2019-11-02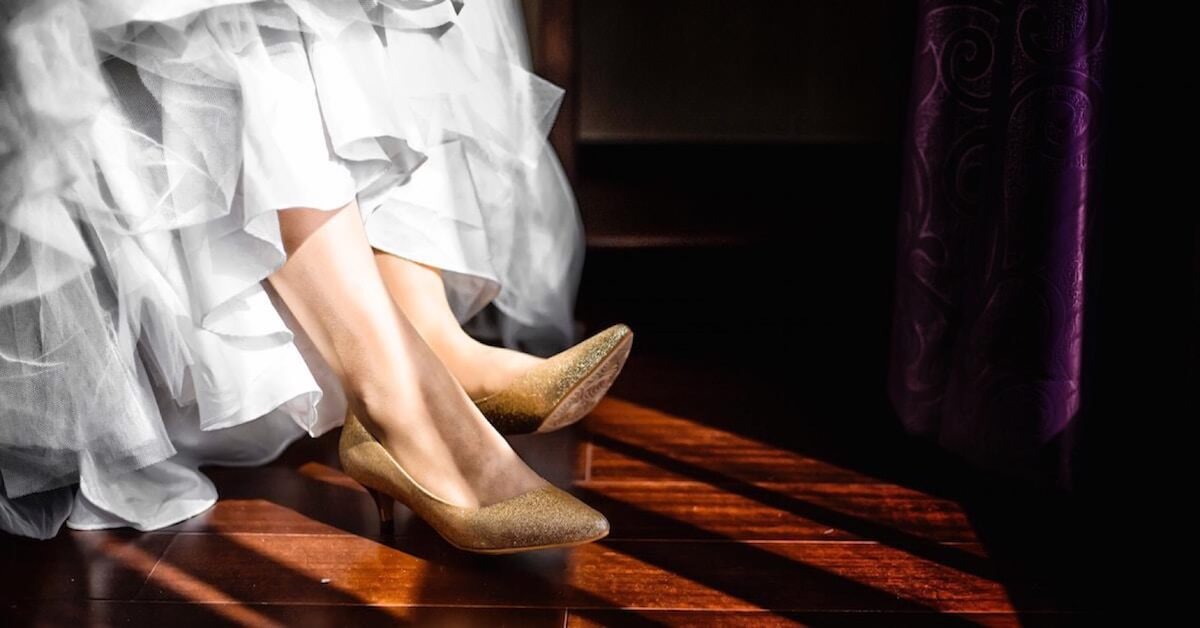 Besides your wedding gown and veil, wedding shoes are just as important in your bridal ensemble. Not only should they be stunning and make a statement, but they must also compliment your wedding gown beautifully and be comfortable enough to last you the entire day.
To help you choose the best footwear for your big day, here are some considerations that you should keep in mind when you're shopping!
1. Consider the venue's terrain
Whether you opt for a ballroom, beach, church, or any other wedding location, it is crucial to choose wedding footwear that will be perfect for the terrain. Gravel pathways? Many sets of stairs? It'll be good to know the key details of the environment to know whether or not your shoe choice can hold up.
Flats are excellent for uneven surfaces. On the flip side, you can go for a low-heeled pair or switch between flats and heels. The last thing you need is to trip on this special day.
2. Make comfort a top priority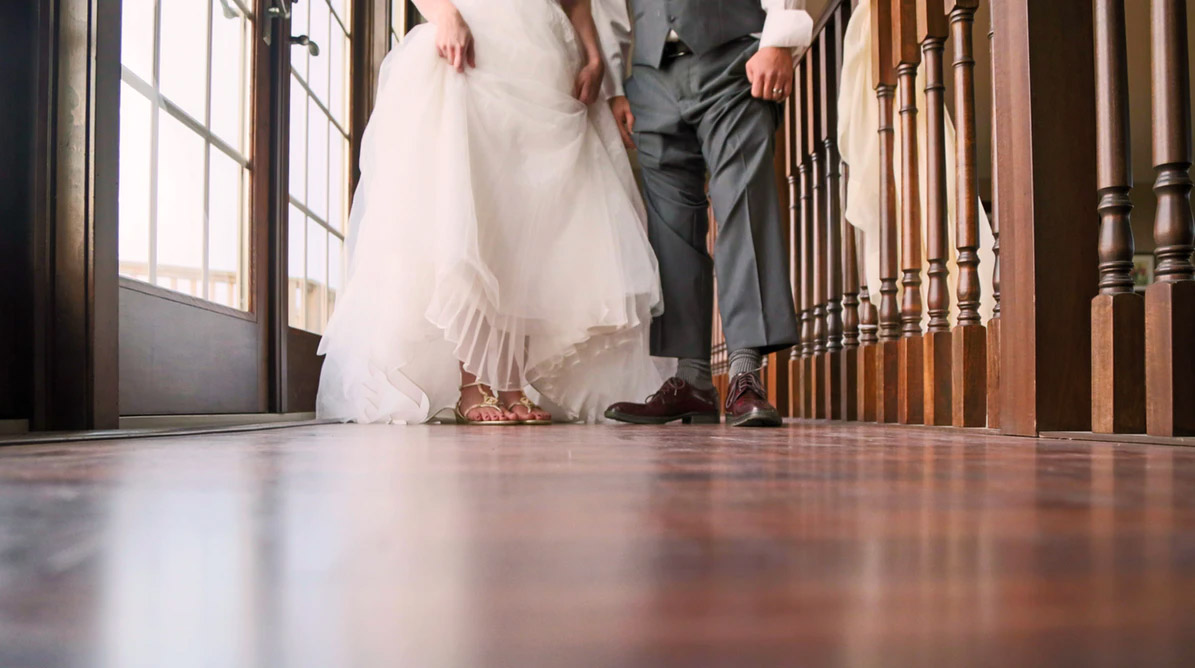 Top-notch comfort is imperative when it comes to wedding shoes because you'll be on your feet for almost the entire day. There is nothing wrong in walking down the aisle in flats or 2-inch slingbacks – in fact, most gowns are long enough to cover your footwear anyway!
Besides considering the heel height, you have to ensure that the shoe is properly sized, whether you have narrow feet, board feet, or are flat-footed. We recommend trying a pair on several times before making up your mind and going for multiple fittings if you're getting a made-to-order pair.

3. They ought to match your style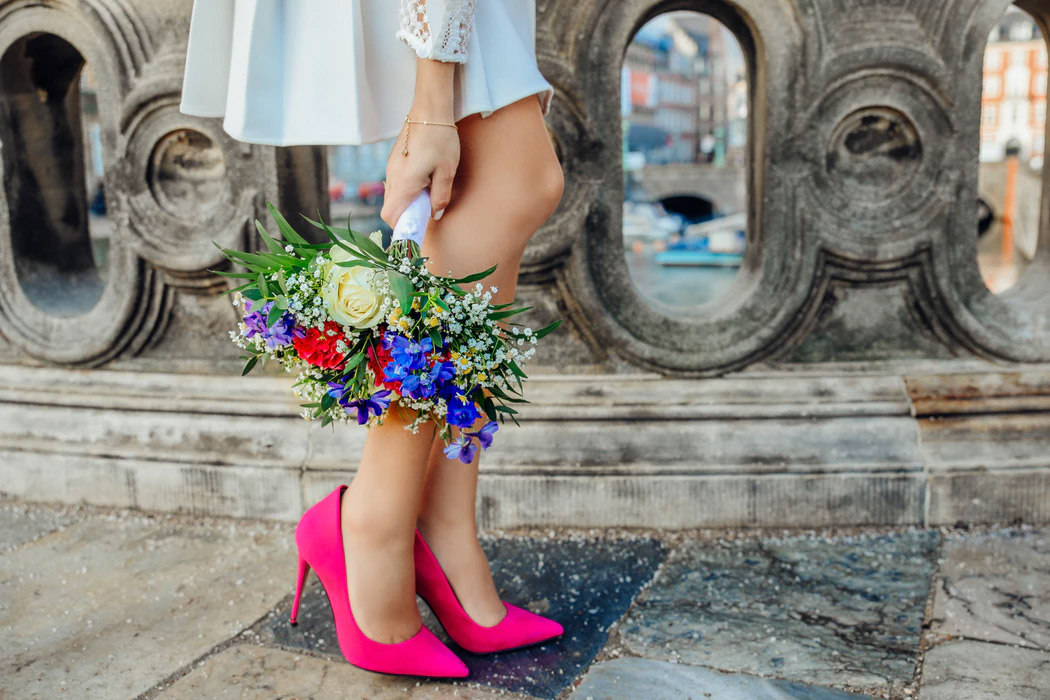 In order to rock your outfit on the big day, your shoes must match the style and formality of your wedding gown. Therefore, it would be best to visit bridal shops and find your dream gown rental first before deciding on your shoes. Some of the gown attributes that you have to keep in mind when shoe shopping includes the fit, length, style, and colour of the dress.
4. Take note of your budget
While most couples only plan for the expenditure on wedding gowns, you should also decide on a budget for wedding shoes before you start shopping. Think about whether you'll wear your shoes again for other special occasions, or if you'd like it to be a pair that you can wear on an everyday basis. Talk to your wedding planner about your budget and he/she may help you to narrow down your search.
5. Practice
You have to be familiarised with your new pair prior to the big day. Whether it's held in a wedding ballroom or at the beach, the walk down the aisle is certainly a treasured and anticipated moment. It's important to break your shoes in by walking in them around the house before your wedding day, which also serves as good practice.
This also means that you shouldn't wait until the last minute to purchase your shoes either, because you'll need sufficient time to break them in and decide if you really like them with your gown.
6. Pick a special pair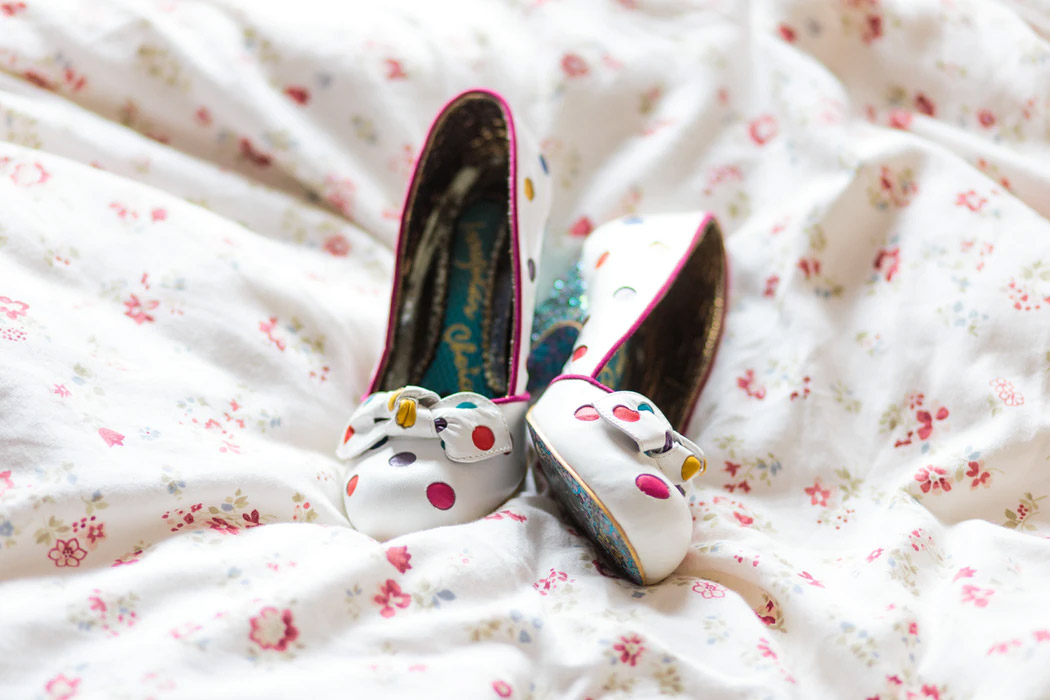 Some brides will prefer the traditional beige, white, and cream-coloured pumps for the big day, while others may want to make a statement with their brightly-coloured footwear. At the end of the day, there is no right or wrong answer – simply select a pair that best showcases your personality or a pair that you think is the prettiest! You can even go a step further and add further embellishments onto your shoe, such as crystals, beads, lace, and added details like engravings to make it all that more special and personal.