Ways of Making the Groom Feel Special
2019-05-21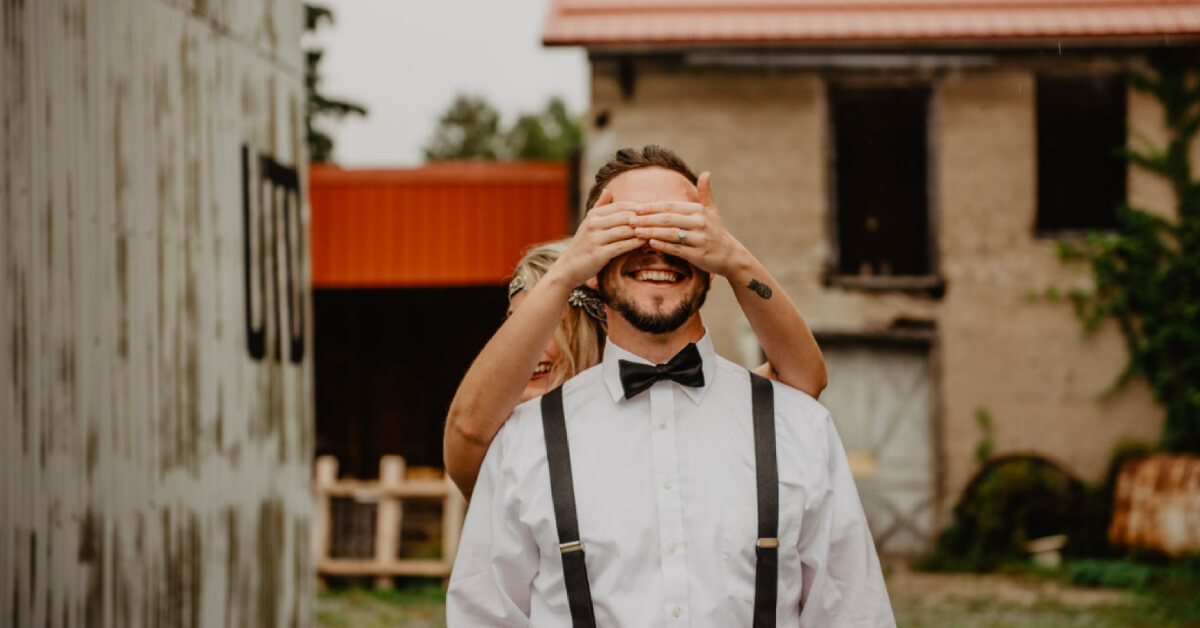 Planning for a smooth-sailing wedding day can be challenging and while there is a lot to be done, it's important take a little 'we' time here and then. Plus, between deciding the wedding theme to shopping for the perfect dress, it's almost too easy to neglect the groom when planning for the perfect wedding. From preparing a care package to penning a love journal, here're some ways to shower your love with some extra care!
Engraving His Wedding Band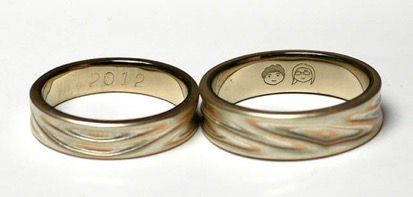 Engraving of a cartoon couple
Source: Romantic-Wedding-Ring-Engraving-Ideas
Wedding bands are known to be the symbol of love and a tangible reminder of the vows and promises to each other. Because of its significance, show your spouse just how much he means to you by engraving his wedding band. Whether it's your initials, wedding date or a favourite lyric or quote, the extra special addition to an already special item will make the wedding band a whole lot more meaningful.
Commit to a Love Journal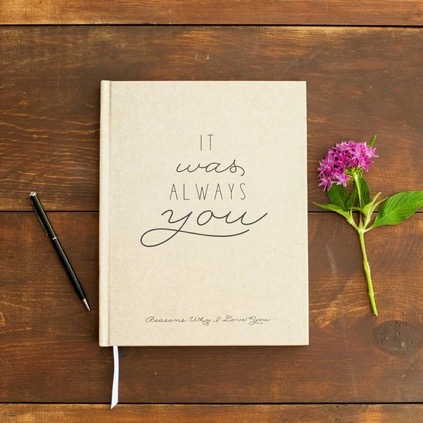 Personalised love journal
Source: weddingomania
If your partner has a soft spot for handicrafts, a love journal is an ideal choice. While you may have to set aside extra time for this, we say it's worth it. The journal can be anything you want it to be – a timeline of your relationship or simply a book of memories of your favourite moments together as a couple. Alternatively, you may also choose to leave the journal incomplete, leaving the remaining pages to be filled with memories of your life together as a married couple.
Preparing a Care Package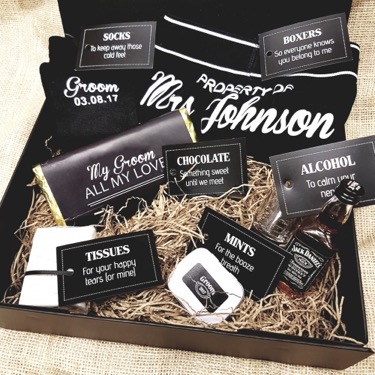 Themed wedding day groom care package
Source: realunique
Surprise your partner with a care package or his very own groom's survival kit during the week of the wedding. As exciting as it can be, both your spouse and you are bound to be nervous for the big day as well. Fill it with his favourite snacks, a personal note and smaller items that he is likely to forget such as socks, cufflinks or even his tie.
Invest in Couple's Time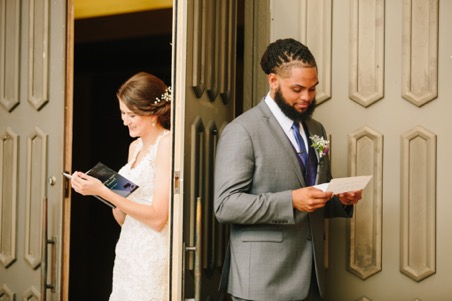 Reading letter to each other before the ceremony
Source: megankayphotography
Schedule some time alone with your groom a day before or on the day of the wedding. Nothing beats having to spend some quality time with each other, more so in the moments before life changes for the both of you. Find the time to surprise your partner with time away before the chaos of the big day and bask in love and assurance.
Groom's Special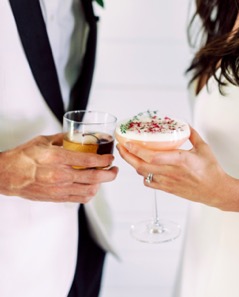 Bride and groom with their specialty drinks
Source: marthastewartweddings
Arrange for your groom to be surprised with his favourite drink during the wedding reception. Have the waiter or wedding coordinator bring over the drink as soon as both of you have entered the wedding venue. A subtle yet sweet gesture, it will speak volumes to your groom, especially if he is still dealing with his share of nerves.
Surprising your groom and going out of your way to shower him with extra love goes a long way. After all, the wedding is about spending a lifetime together.