Wedding Hacks: 5 Wedding Decoration Ideas to Upgrade Your Style
2019-07-04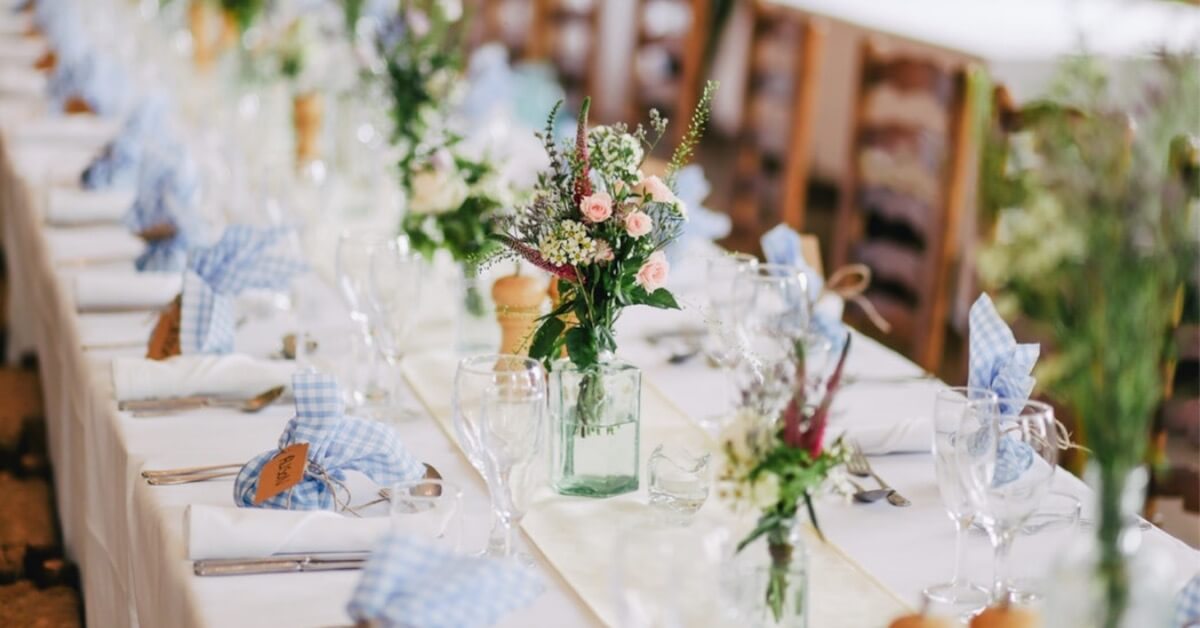 Aside from basic decorations provided by the wedding venue in Singapore of your choice, your wedding deserves to have a touch of your personal taste added to make it a truly special day. Whether it's a big or small wedding venue in Singapore, here are some innovative ideas you can consider to spruce up your big day.
Origami Ornaments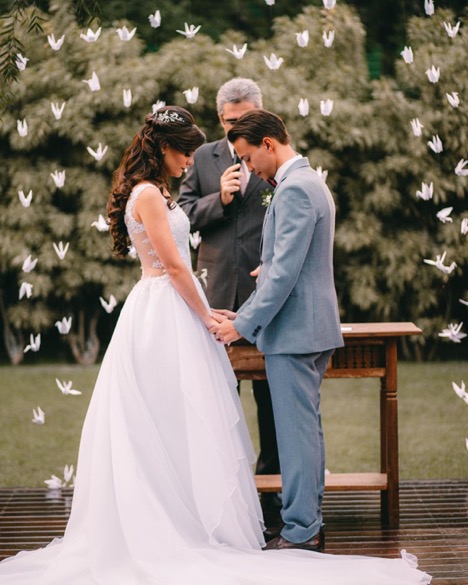 An origami wedding against the backdrop of hanging cranes
Source: @lanachavesfotografia
Bring your paper folding skills to the next level and add various origami elements to your wedding! Besides doubling as souvenirs for guests, you'll be able to use it to spend quality time with your family and friends as you enlist their help in folding them.
From butterflies to roses, master them all with step-by-step folding instructions readily available online! Alternatively, to spare yourself the hassle, you can also purchase pre-folded origami, some of which come in more sophisticated shapes and designs.
What's more, origami is symbolic. Paper cranes stand for happiness, good luck and peace - choose your own unique shapes according to the wishes you have for your marriage!
Modern Geometry
One of the most popular wedding decors in trend, the addition of geometric shapes to your decorations will give your wedding a minimalist makeover that is sure to give it a chic and modern feel.
For this, geometric table decorations such as drinking glasses, underplates and vases are easily available both online and offline. However, an excess or clash of shapes can disrupt the symphony it originally seeks to offer, so be careful of overdoing such decorations on your part!
The cherry on the cake comes in the form of a geometric cake topper that will undeniably add a fabulous flair to your wedding.
Flower Power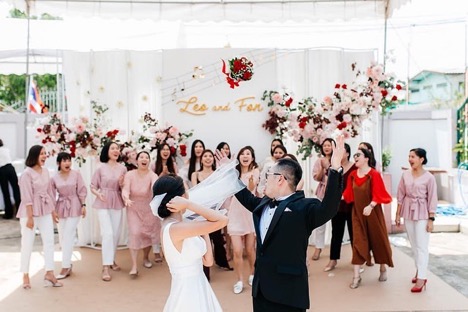 A couple's wedding with flower decorations
Source: @ingka_wan
The addition of fresh flowers immediately brightens any venue, making it one of the must-haves at weddings. From flower backdrops to floral chandeliers, there's a wide range of wedding flower ideas that you can choose to include.
For an additional uplifting boost of floral scents, incorporate fragrant flowers such as lavender, jasmine and gardenia.
Vintage Vibing
If you have a timeless classic image in your mind, then go vintage! To give a glam feel, opt for colour schemes of black, white and gold or white, cream and beige for your wedding. To inject more personality into your vintage-themed decor, you can also consider adding something of your grandparents to honour them, or your own keepsake for sentimental value.
Your wedding photo spot is also settled once you have a vintage car and monochrome backdrop. Most importantly, you can complete the overall look with a retro wedding gown, suit and classic white cake!
Balloons Galore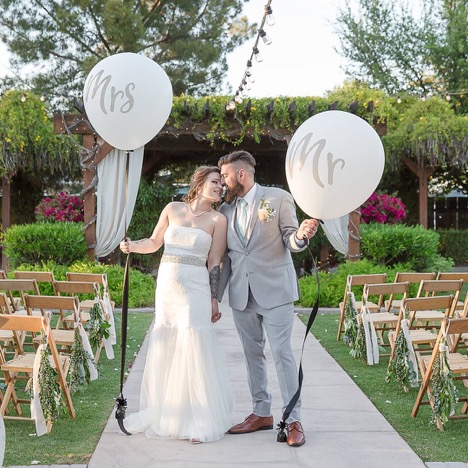 A couple with Mr. and Mrs. helium balloons
Source: @micah_carling_photography
Who says adults can't have fun with balloons? Balloon arches and balloon sculptures come in a myriad of colours, shapes and sizes, making them extremely versatile to play around with and compliment your wedding theme.
For starters, consider using balloon foil letters to declare your love for your partner and appreciation for your guests. Otherwise, use helium balloons to achieve a fun yet sophisticated and classy look at your wedding.
Whether you choose to focus on a single decoration or decide to include a good mix of everything, abiding by these themes will help to instantly elevate the atmosphere!