Wedding Inspirations: 5 Reception Table Styling Ideas
2019-07-18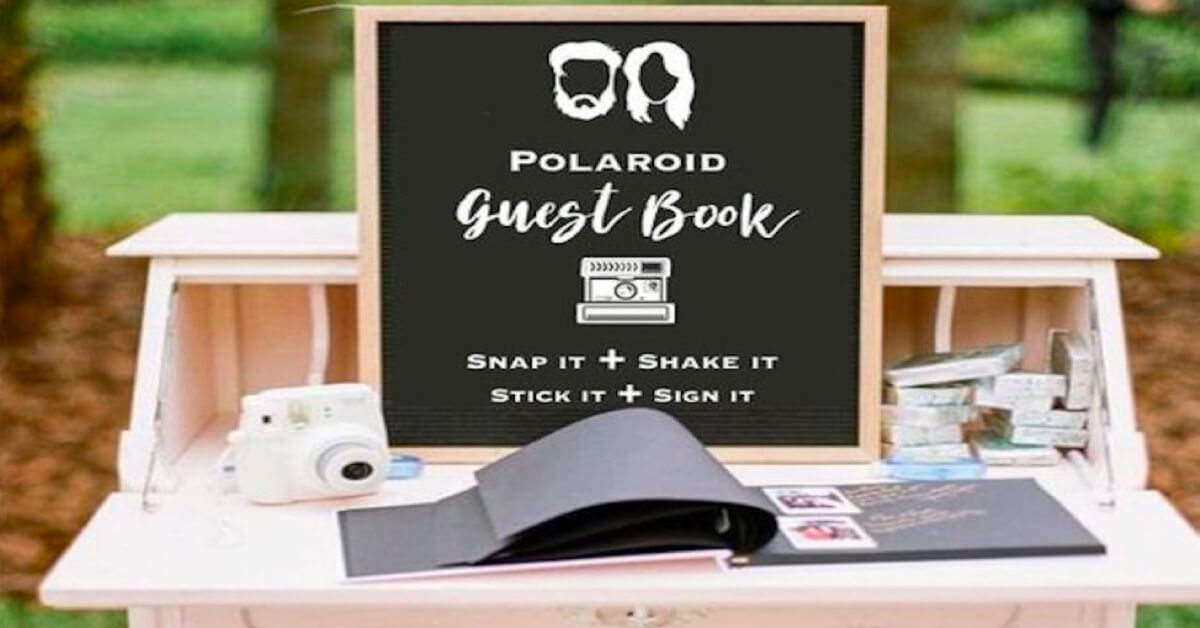 A Wonderful Welcome to Your Wedding
As the first welcome your guests will receive at your wedding, the reception table is undoubtedly one of the big day's highlights. To make it unforgettable, turn it into an interactive experience with the following ideas to create your very own dream reception table!
1. A Trip Down Memory Lane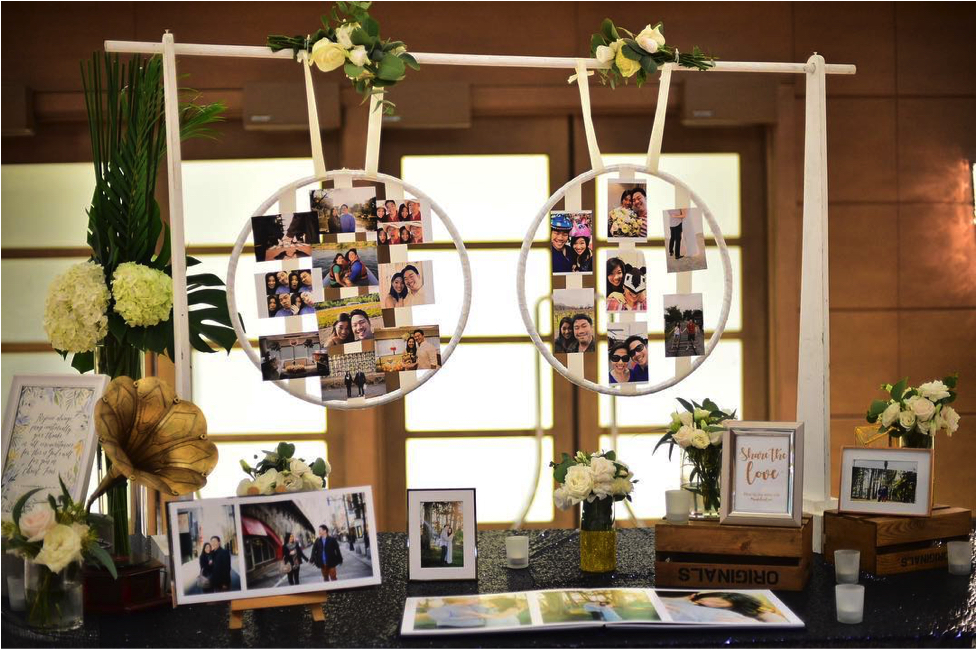 Source: Inside The Knot
A wedding gathers your family and friends together to celebrate you and your partner's union, so what better way to show off your love than to display your favourite couple photos! While your wedding photo album includes photos from your pre-wedding photo shoot, you can use the reception table to showcase your fondest memories together in a fun way.
With the expertise of their committed team, wedding planners such as Inside The Knot, IM Perfection, and The Perfect Host can take into account your wedding venue and space to plan a reception table that not only is a feast for the eyes but also encapsulates your couple's personality traits.
2. Super Sweet Marriage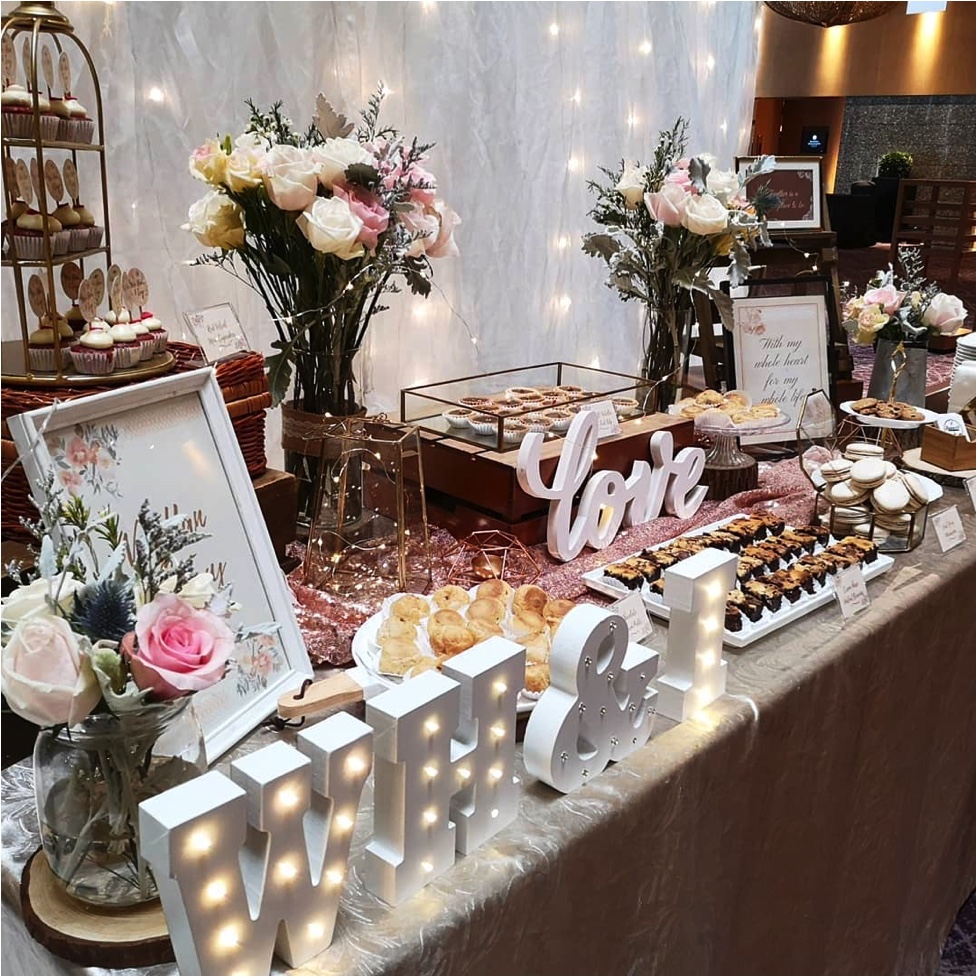 Source: @bakervsg
Everybody craves a sweet treat. Instead of individual desserts served at the table, why not transform your reception table into a dessert table? Watch as guests flock to the table to enjoy the assortment of dessert – all the while looking at your sweetest moments as a couple.
Try Baker V for baked and hand-decorated goodies, which are preservative-free as well, or Coolğurt for frozen yoghurt flavours including strawberry, peach, and lychee. What are you waiting for – serve your guests happiness with every treat!
3. Pop a Balloon or Two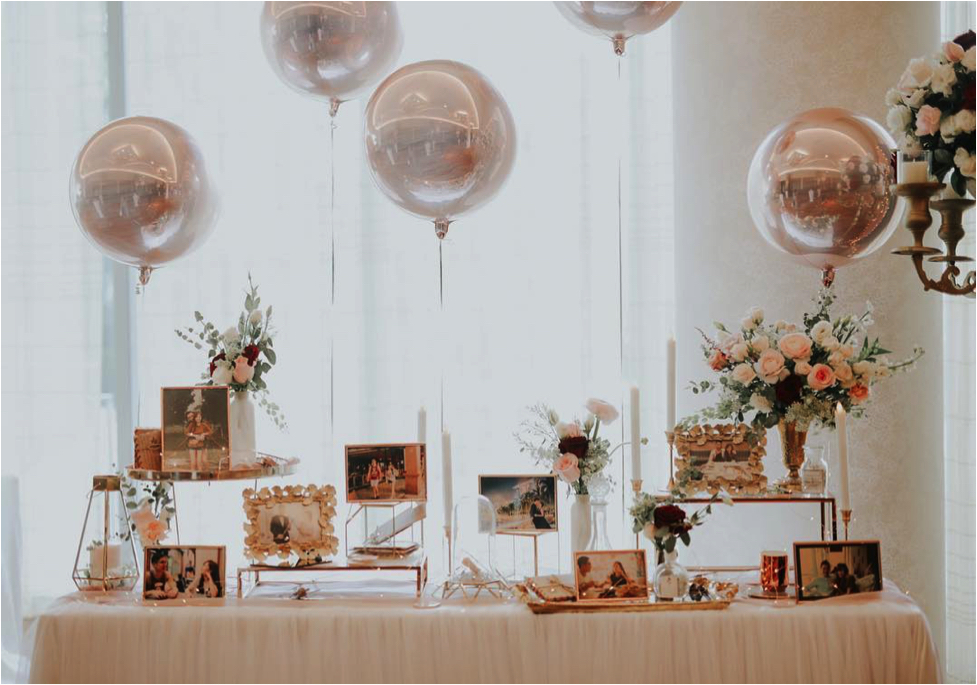 Source: @wulalaaa
Balloons are the perfect party supplies for every occasion; with a range of balloons to suit your theme, the presence of helium or air filled one according to their colour, shape, size, and even material will be a welcome addition to your reception table.
Trendy and cool, metallic colour palettes will instantly give your wedding an upgraded look and feel. Set custom messages to personalise your balloons, or take one step further with letter foil balloons to form both you and your partner's name!
Aside from balloons, deco vendors such as Misty Daydream and partyshop.sg offer wedding decorations such as party lights, letter banners and paper decors to set a fun, playful, and joyous mood for your wedding. From anniversary to wedding, let such vendors be with you at every milestone!
4. Wish Upon a Tree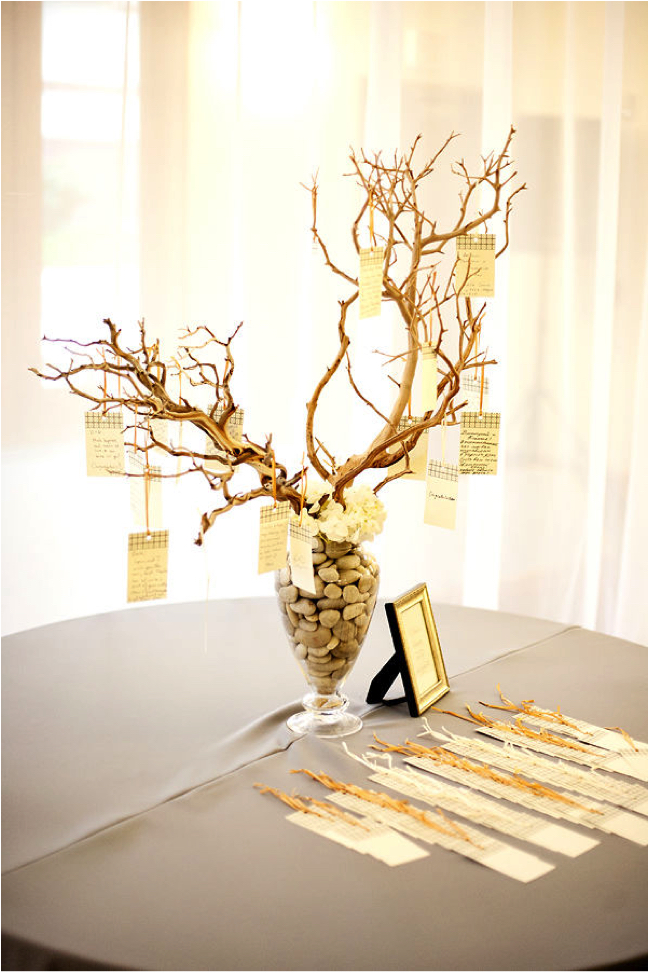 Source: Emasscraft.org
Dress up your reception table with a wishing tree, which follows the Dutch wedding tradition. While your guests look through your wedding photo album, let them pen down their thoughts and well-wishes for you and your partner. At the end of the wedding, be greeted with a wishing tree filled with notes from your dearest loved ones – you can even bring home the marriage blessings for display!
Wedding stylists available out there who can help you create a reception table of your dreams, down to the last detail, include Spellbound Weddings, Rosette Designs & Co., and The Wedding Planner.
5. Floral Fragrance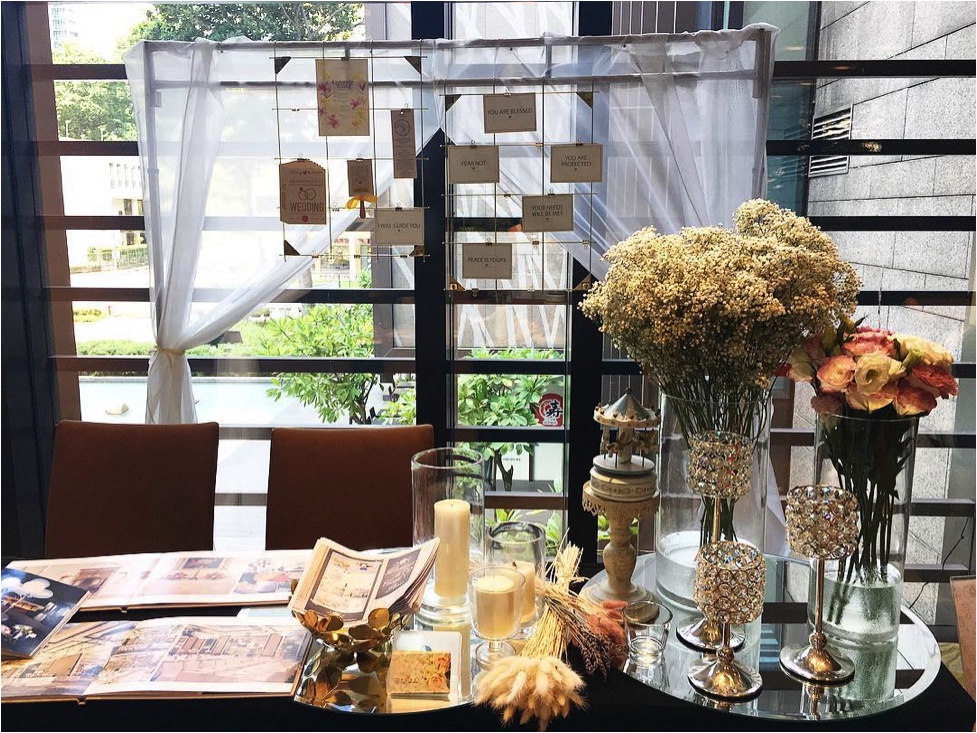 Source: @petite_petale
If you're having a warm and cozy wedding, then add to the ambience with some flowers. Greet your guests with fresh flowers, which will elevate even the simplest wedding. Alternatively, dried flowers accompanied by candles, wooden decor, and burlap table runners can give a rustic flavour.
For your wedding flower needs, you may enlist the help of one-stop-shops such as Petite Pétale and The Flower Factory. Aside from reception table styling, flower vendors will usually get you your bridal bouquet, wrist corsages, floral crowns, and many more! Additionally, don't be afraid to voice your opinion to the team, who surely will do their best to help you customise a flower arrangement that satisfies you!
Request a quote from over 450 wedding vendors

Get A Free Quote Now