4 Dreamy Wedding Themes For Your Picture-Perfect Wedding
2021-07-08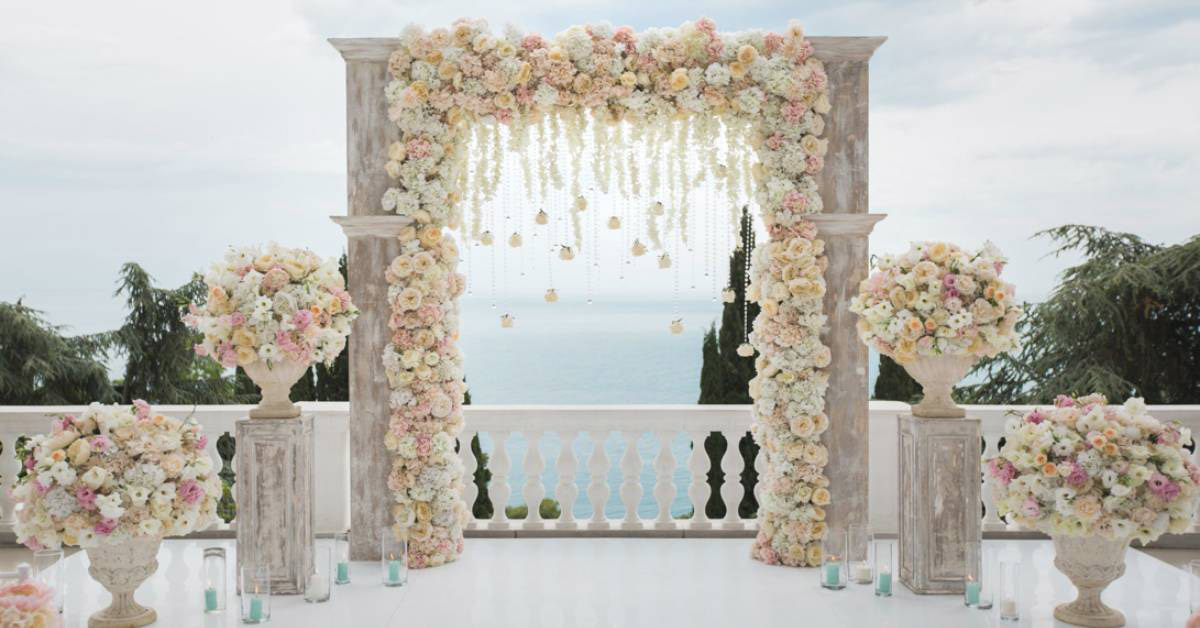 Note: As of time of writing, Phase 3 (HA) is still in effect. Please take note of the following wedding guidelines, especially for receptions.
Let's face it: many brides dream of throwing an extraordinary wedding that will be framed in her memory eternally, one that she will cherish for the rest of her life.
This is because matrimonial ceremonies are more than just a solemnisation of the love and bond between a bride and groom — it is that once-in-a-lifetime event where the both of you deserve to be the main characters, and very rightfully so! And what better way to mark this special day than with the perfect theme that encapsulates your personality and style as a couple?

Thanks to the countless pictures of beautiful ceremonies and extravagant wedding receptions featured on social media, it's no wonder more and more brides are influenced to pull off a large-scale, equally sensational wedding affair!
Seeking inspiration from pictures of spectacular weddings online can be helpful, but to truly immortalise the moment, your theme must be tailored to your taste and preferences — not someone else's. Your wedding aesthetic should resonate with you on a deeper level.
Fortunately for you, we have curated some of the dreamiest wedding themes that are sure to take your guests along with you for one romantic ride.
1. Alice in Wonderland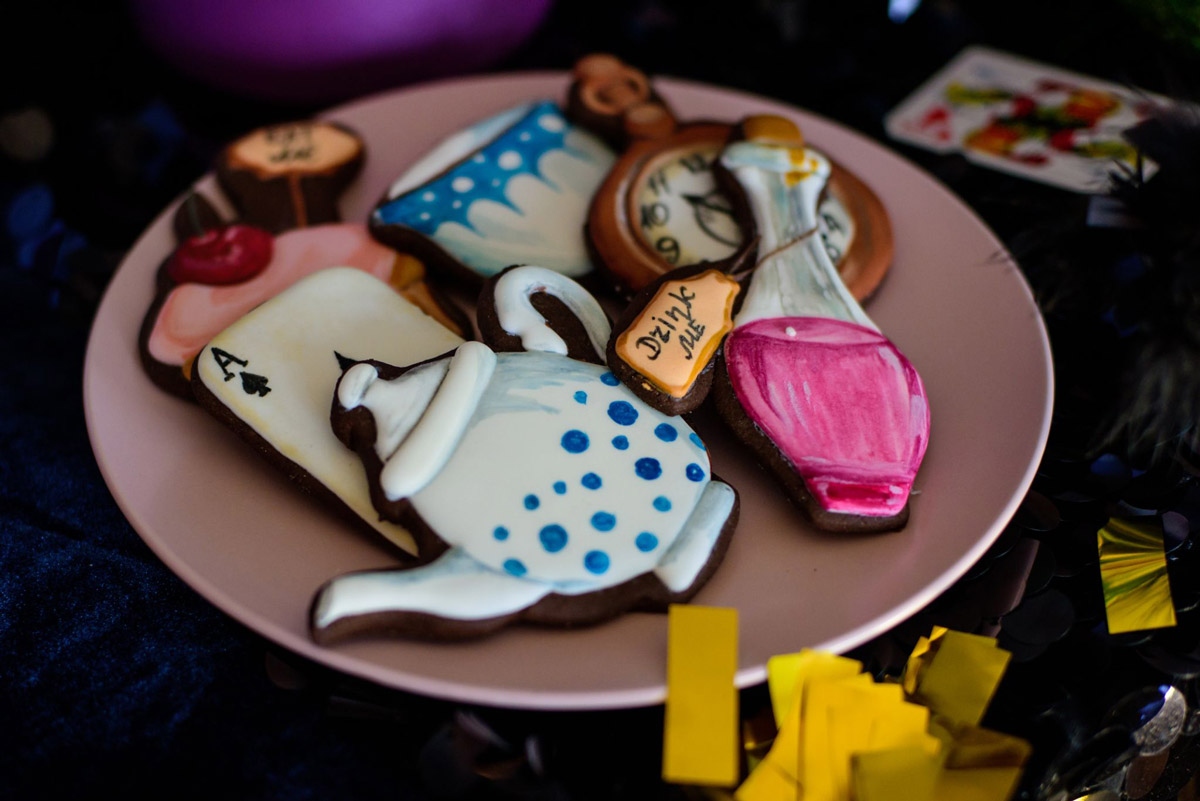 Venture down the rabbit hole and let your imagination run wild with this whimsical wedding theme! Brilliant as both a pre-wedding photoshoot concept and wedding reception theme, this romantic approach takes the lead by giving your special day that extra magical flair.
Inspired by Lewis Carroll's classic fairytale, Alice's Adventures in Wonderland, this magical concept is all about immersing your guests in a dreamland fantasy. From vintage teacups to adorable 'eat me' cookies, each tiny detail and prop incorporated in your ceremony reflect the iconic elements found throughout Alice's adventures.

Mad Hatter's tea party reception — we're all mad down here!
And when you're talking about dreamlike scenes from the fairytale, nothing screams wonderland more than Mad Hatter's fabulous tea party, which makes for both a quirky yet elegant setting. Throw in a couple of playing cards and pair them with dreamy soft blooms for centrepieces, your guests will definitely be whisked away into a wonderland at your wedding.
To complete the theme beautifully, you may also want to host your event as a marquee or garden wedding — both offering stunning floral backdrops. Lastly, provide your guests with a whole otherworldly experience by securing a wedding catering service to customise your desserts into Mad Hatter's scrumptious cakes and sweets!
2. Harry Potter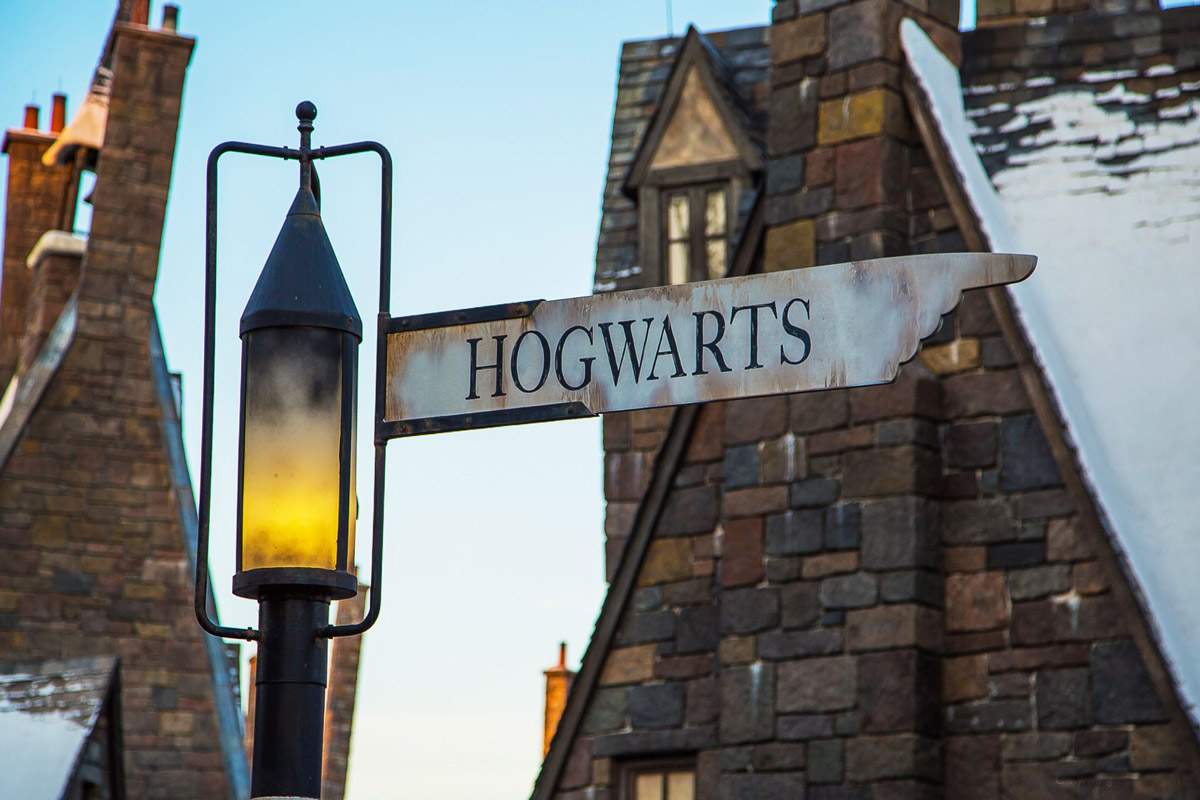 If you're still bitter over that Hogwarts acceptance letter never arriving, then your wedding celebration is the perfect opportunity for you to bring your favourite wizarding world to life!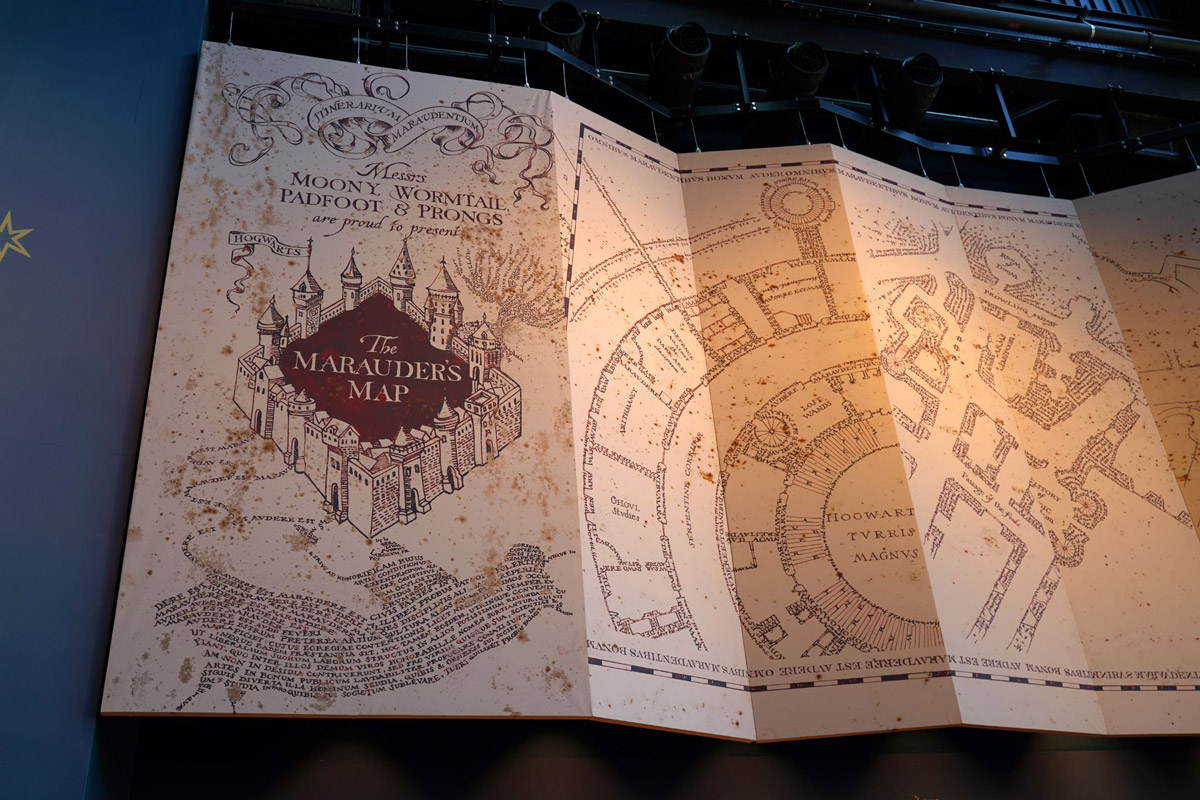 A Marauder's invitation
First, kickstart the special occasion by sending your guests a fun Marauder's Map-inspired wedding invitation.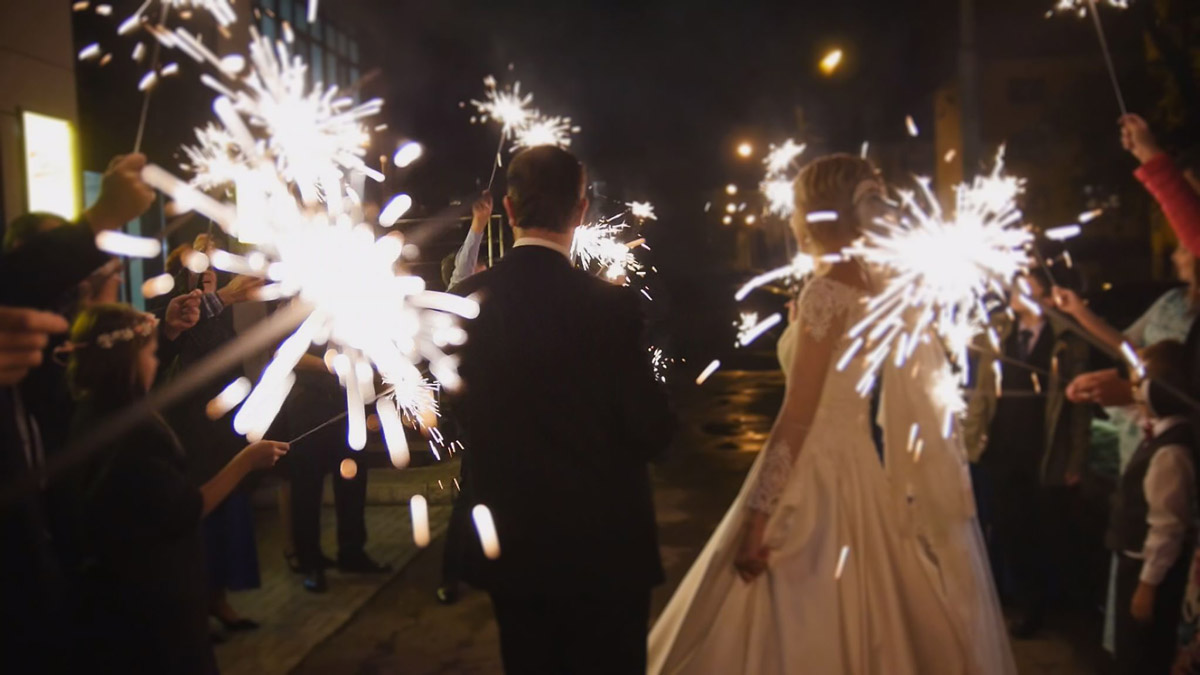 Sparkle your way down the aisle
Next, you can plan for a magical walk down the aisle through an arc of sparklers — essentially make-shift wands to recreate that wizardry experience.
What's more, you can involve your guests by handing them sparklers and requesting their assistance to light the way while you and your partner make a grand entrance to the altar. The result is a dazzling illusion of wands and a gorgeous photo opportunity that both you and your guests can participate in!
This Harry Potter theme is best executed for evening receptions at outdoor wedding venues in Singapore.
Choose a venue with plenty of wooden details and arches to perfectly recreate Hogwart's iconic Great Hall. You may also consider adorning each table with décor and motifs according to each house colour. And, of course, in true Harry Potter style, serve your drinks in the form of magical potions!
3. Cherry Blossoms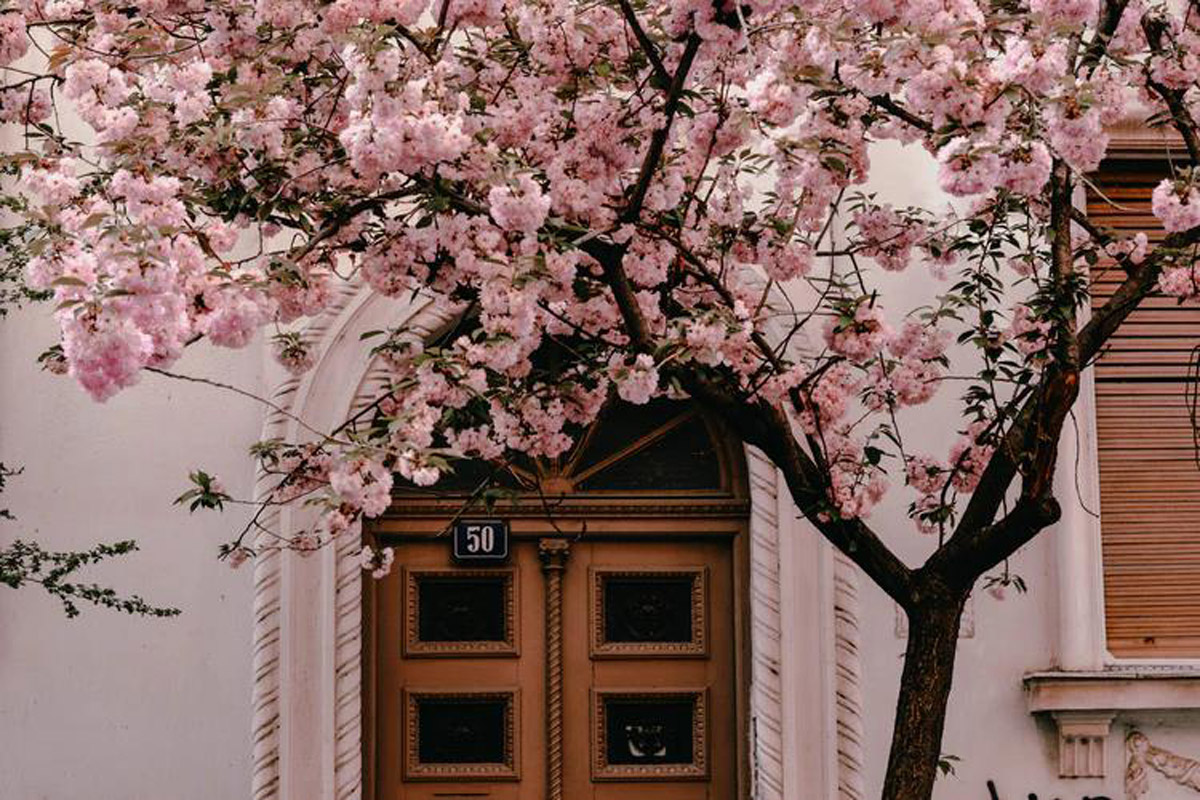 Source: Marijana Vasic on Unsplash
Always dreamed of Japan's stunning cherry blossoms to frame your dream wedding? Don't let the travel restrictions get to you; it's still possible to recreate a cherry blossom-themed wedding here in sunny Singapore.
Often associated with romance and beauty, this flower is known as the 'herb of love' — a fitting symbolism of the love between you and your spouse.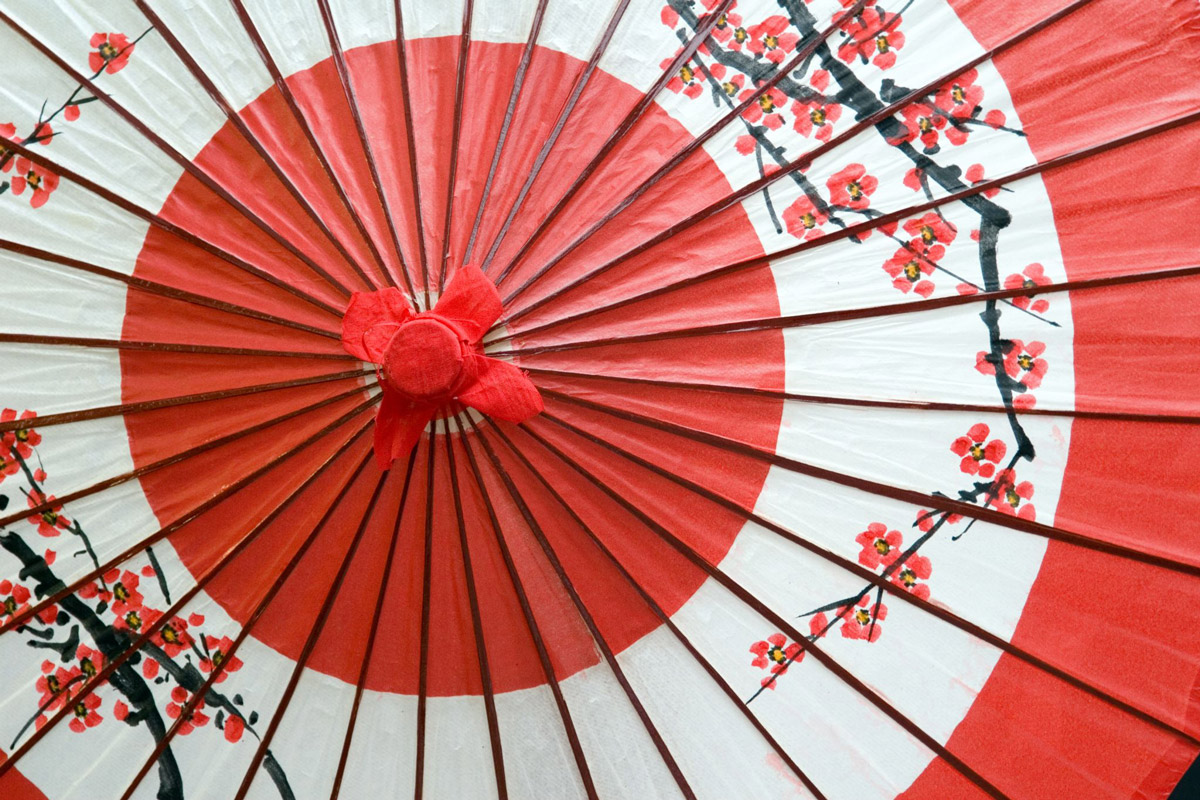 Cherry blossom motifs on parasol
Aside from pastel backdrops, ribbons, and floral décor, donning on a wedding dress embroidered with floral appliques will definitely complement your spring theme. Consider also looping your bridesmaids in by preparing dainty cherry blossom-printed parasols they can carry down the aisle.
In addition, an elegant wedding arch or canopy fashioned from beautiful cherry blossom branches creates a truly breathtaking statement piece at your reception.
And if you're afraid there'll be too much pink for your liking, you can always contrast the pink shades with other vibrant decorations, such as gold utensils and silk ivory tablecloths.
4. Tropical Fiesta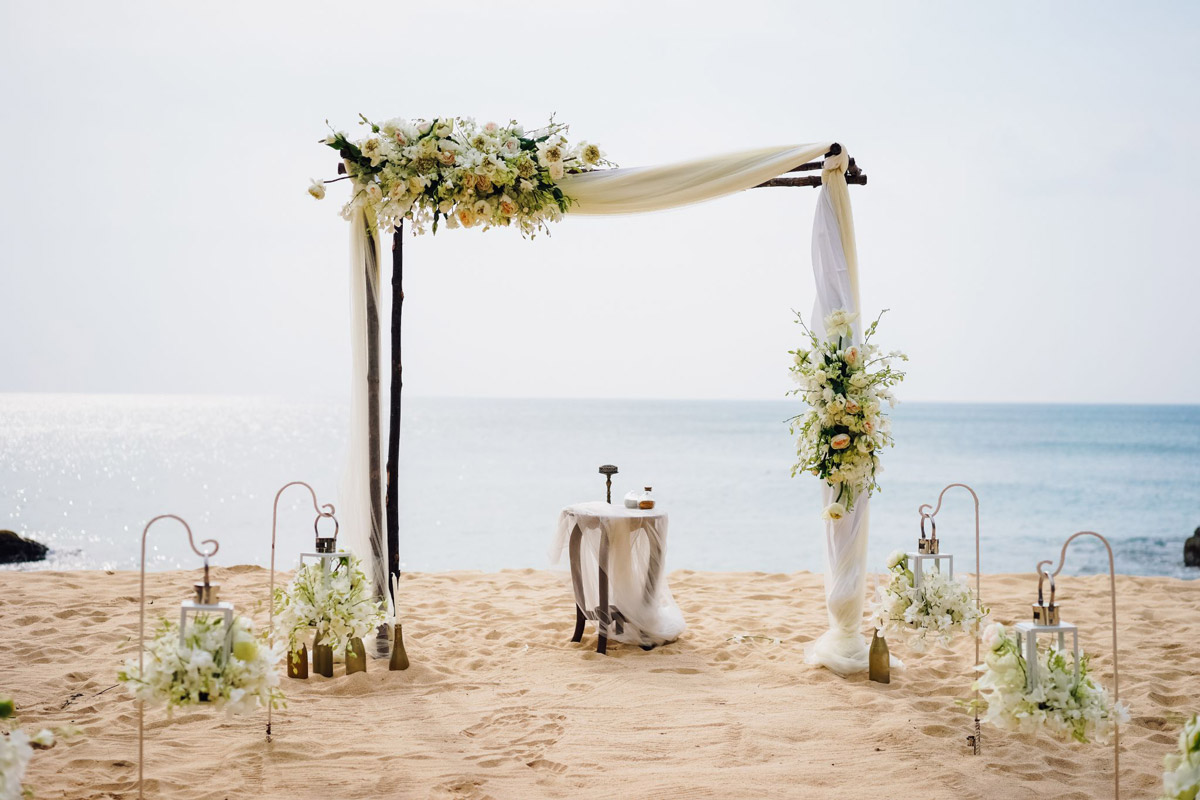 If you and your partner both love the tropics, then it's time to take it up a notch from your usual sights and sounds in Singapore and tie the knot with your partner at a tropical-themed wedding! There is no better place to say "I do" than at a romantic oasis with a warm breeze, sand between your toes, and bright stars shining overhead.
Although you might not be able to take your guests on a tropical getaway to Bali or the Maldives, there are always other ways to spruce up your wedding venue. Elevate the tropical elements at your reception by decorating with island-inspired motifs and exotic flower arrangements.
The icing on top of the (wedding) cake: to ultimately transform your soirée into a tiny slice of paradise, you can even organise an island-themed bar for your guests to visit for cocktails, truly soaking in the tropical celebration with you.
A Wedding Theme Conundrum...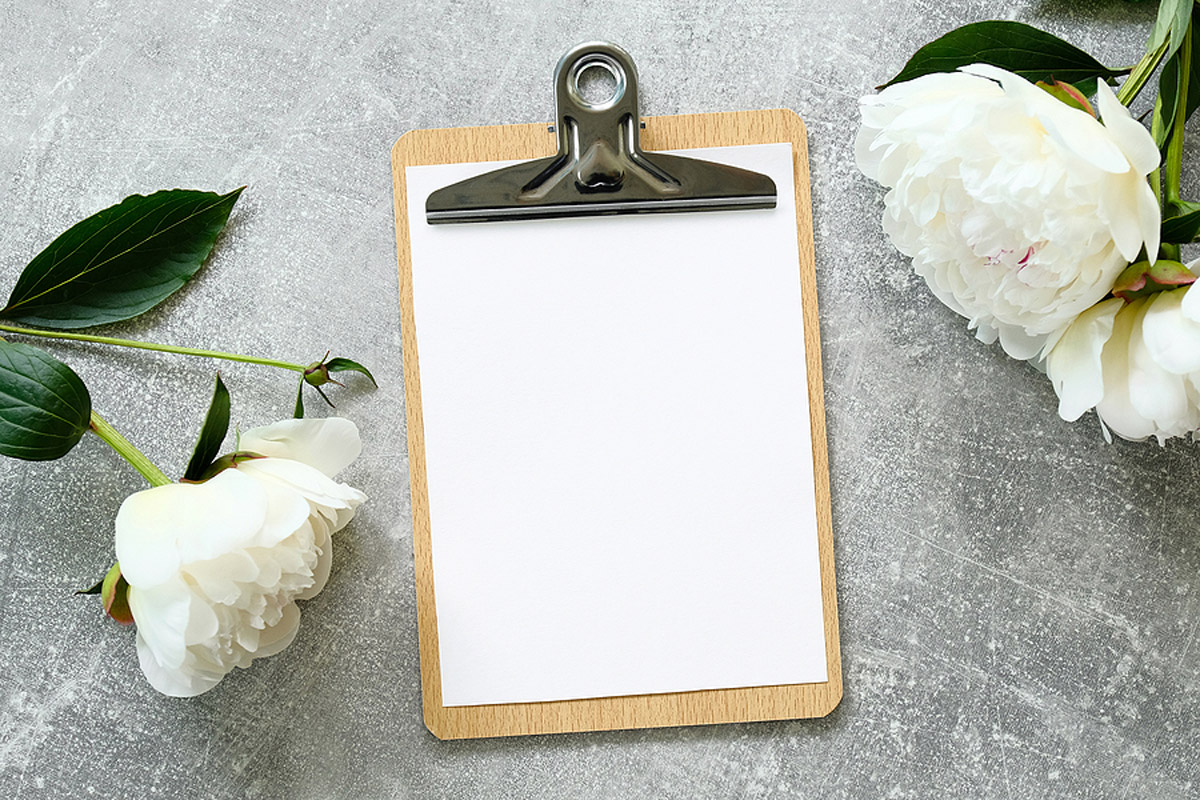 Choosing a suitable wedding theme is a monumental decision, which is why you and your partner should design your reception according to how you envision it to be. You'd want it to be a personal celebration that captures the mutual heartfelt feelings and sentiments shared between each other.
Looking for more creative ideas for your wedding theme or simply unsure of how to bring your dream wedding to life? Our professional consultants at Blissful Brides are here to help you transform your wedding vision into a reality!
Apart from sourcing for exclusive deals, such as the most affordable bridal shops in Singapore or luxurious wedding hotels, we also provide a personalised recommendation of suitable vendors that can meet all your bridal needs.
All you have to do is fill up this form and our complimentary Blissful Brides Concierge will get in touch — let us get you started on perfecting your wedding plans today!