4 Insider Secrets On Organising A Smooth-Sailing Wedding
2022-03-09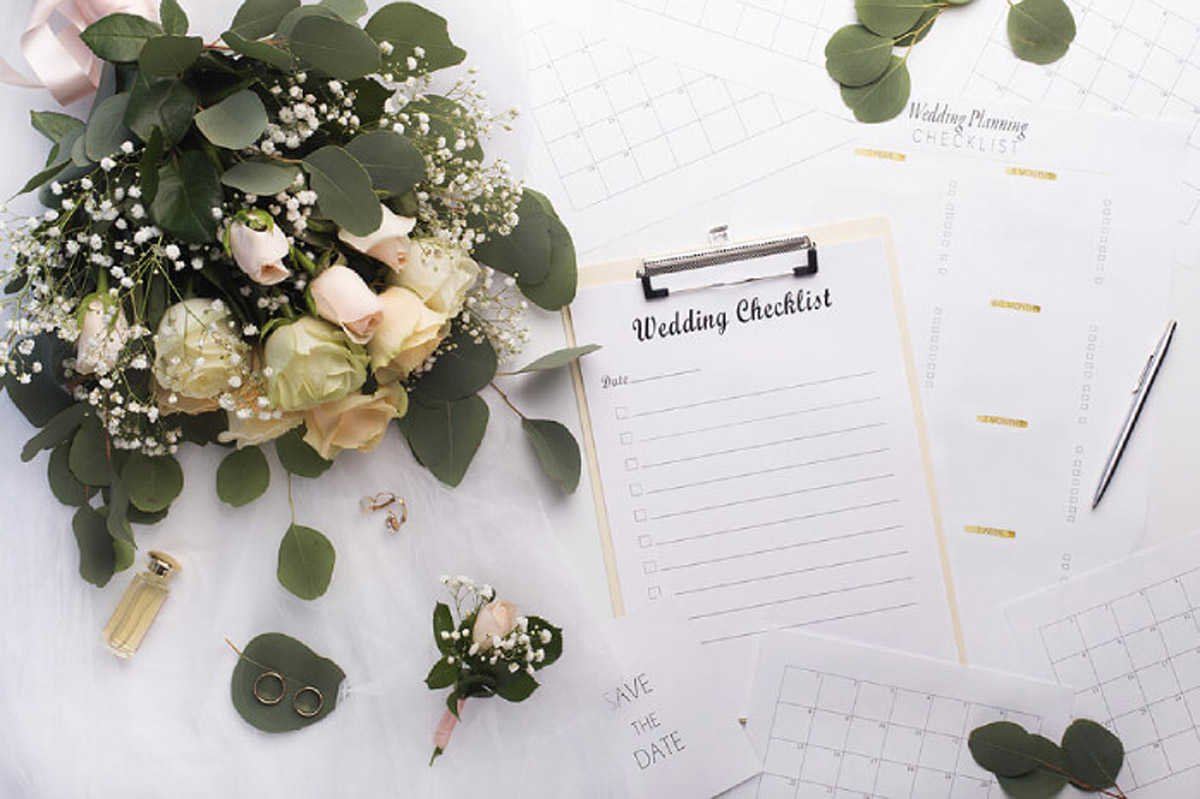 Congratulations, you are engaged and ready to tie the knot with the love of your life! It is time to move on to the next stage of your relationship and celebrate your romance with marriage. While executing your dream wedding sounds incredibly thrilling, the planning process can sometimes be easier said than done.
During the crucial months leading up to the actual ceremony, brides-to-be are often overwhelmed with a host of stressful challenges while knee-deep into the wedding planning. Between orchestrating bridal showers and choosing a fitting gown from the best bridal gown rental store in Singapore, there is much to be accomplished with such little time.
Throwing such a notable event may be a piece of (wedding) cake for some, however, it is inevitable that a slew of emotions, such as anxiety, can bubble up whilst planning your wedding. To help you pull off a magnificent soirée, we have rounded up four best insider secrets on organising a smooth-sailing wedding.
1. Discuss the budget with your partner
It may not be the most exciting place to start, but it is best to be realistic with your finances from the get-go when it comes to planning a wedding. Have a conversation with your partner on the visions that both of you have in mind for your ceremony and allocate a feasible budget for each aspect of your wedding.
For instance, if you intend to host a destination wedding, consider the flight and location costs needed – and if pulling off such a grand reception is one you can afford. Not only will managing your wedding finances together as a couple lay down a strong foundation for your marriage, it also helps you prioritise the important details of your ceremony.
Although this romantic celebration is like no other, do not feel obligated to include extra lavish details that can cost you in the long run. Set a budget before working out the fun minutiae of your wedding with your other half!
2. Draw wedding inspiration from sources
A wedding is one of life's greatest celebrations which is why throwing a gorgeous event that speaks to your heart and personality is vital. To make your wedding an unforgettable affair, plan your ceremony by seeking valuable wedding inspiration from as many sources as you can!
For a start, you can ask your parents about their wedding planning experience, check out mood boards from other brides-to-be or conduct research on ceremonial themes and venues that have captured your eye.
Spend time envisioning the different aspects of your wedding and exploring the elements of a ceremony that interest you. Are you drawn to a majestic ballroom event or an intimate outdoor garden party? Acknowledging your preferences can do wonders making better wedding decisions.
3. Take wedding planning one step at a time
As your wedding is the most significant party you will ever throw, nailing the nitty-gritty details down to a tee can be daunting. Regardless of whether you intend to host a private ceremony or an elaborate affair, the planning process remains the same. Budget, theme ideas and guest invitations are important considerations to keep in mind.
Your wedding planning checklist can get complicated quickly, what with the multitude of responsibilities you are delegated with. Before you stress out with the overwhelming number of bridal duties, create a cohesive wedding planning schedule and complete the tasks based on priority.
If you have too much on your plate, do not hesitate to reach out to your significant other or loved ones. After all, you are not alone in planning a wedding!
4. Have fun amidst the process
While the wedding planning process is not all sunshine and rainbows, do not let the stress of organising your ceremony get to you and dampen your spirits. As much as executing a memorable wedding is your end goal, embracing this wedding planning journey with your other half is also an experience of a lifetime! Despite the challenges you may face along the way, it is good to remember why you are planning the wedding in the first place.
Wedding planning can feel like a tumultuous process, so it is important to squeeze in some fun whenever you can to reduce stress for you and your spouse. As a couple, look for joy in the little things, create lovely memories, and make this wedding planning period one of utmost significance.
Conclusion
Your wedding day is a special occasion to celebrate a prosperous future with the person you love. While the thought of planning one may feel overwhelming, the actual process does not need to be. Lean on your partner and loved ones as they are the people who will make the wedding planning process much more memorable.
If you are ready to get hitched, contact us today so we can create a sensational wedding together! From sourcing impressive event venues to curating unique wedding themes, our professional team of consultants at Blissful Brides is committed to making your celebration a memorable one. Simply fill up this form and we will address your wedding woes with ease.