4 Simple Strategies to Feel at Ease for Your Wedding Photos
2022-10-27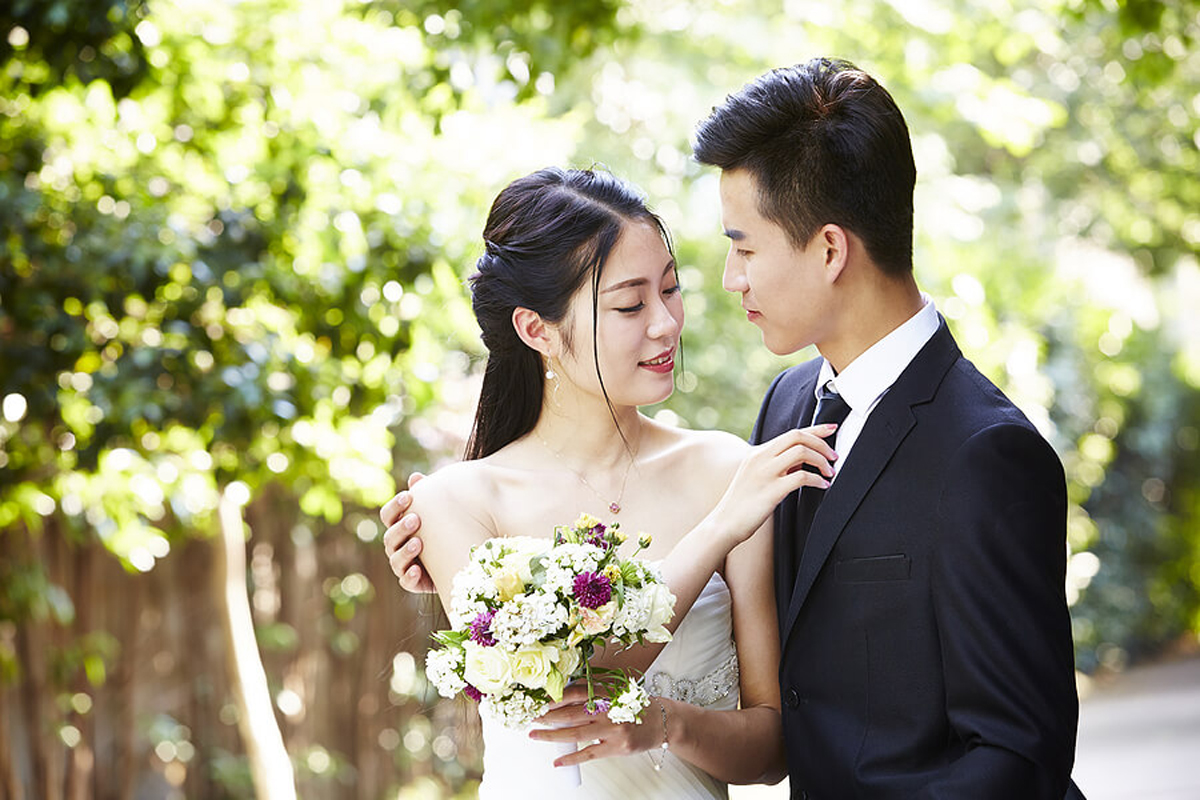 Being camera shy is a regular occurrence for many people. Even photographers who spend their days photographing others can become self-conscious in front of the camera. If you are not a model, you are probably not accustomed to spending plenty of time posing in front of the camera with all eyes on you. This is especially concerning if you need to pose for your wedding photos.
However, wedding photos do not have to feel like you are being chased by the paparazzi. If you are feeling a bit nervous thinking about your wedding photos, this article might help you! Here are 4 effective ways to make yourself feel comfortable in front of the camera on your wedding day.
1. Practice your poses
Practice makes perfect. Just like learning a new skill, you can become a pro at posing for photos by practising your poses and expressions. Look for some inspirational photos on Instagram or Pinterest and imitate the poses with your partner in front of the mirror. Practising how you move and look together will make it much simpler to take directions and pose as a couple on your wedding day.
2. Talk to your photographer
Everyone has bits they love and bits they would rather ignore. For instance, you may not like your nose, arms, or other features. In this instance, you should have a conversation with your wedding photographer ahead of time to get their advice on how to approach your wedding photos. Your photographer wants you to like your photos. The better they understand you, the more likely they are to provide you with shots you will love.
3. Do not forego the prenup photos
Frequently, wedding photography packages in Singapore already include prenuptial photos. Think of this prenuptial session as a trial run – it allows you to experience how your photographer works and enables you to receive real-time feedback without the time crunch of a wedding day. If you do not like the photos or are not comfortable with the photographer's style, the prenup session gives you the chance to figure things out before you hire the photographer for your wedding day.
4. Do not hesitate to say no
When it comes to your wedding photos, what you like is the priority. Hence, if you ever feel uncomfortable or do not want to do a pose, you should let your photographer know. You hired your photographer to take beautiful photos of your wedding and foster a positive experience, so you are allowed to say no whenever you like. Professional photographers usually do not feel offended when you speak and are glad to comply with your wishes.
Conclusion
Shyness in front of the camera is a universal experience. On your wedding day, however, it is critical that you feel comfortable and secure posing in front of the camera so that you have mesmerising photos of one of the most pertinent moments of your life. By following the tips shared in this article, you can beat the pre-wedding nerves and become confident enough to pose for incredible wedding photos.
Blissful Brides is here to assist you with all things wedding as you navigate through this exciting and sometimes overwhelming process. We offer a variety of wedding packages that include everything you need for a majestic wedding, from venue booking and gown rentals to wedding photography. As a reputable wedding guide in Singapore, we can surely make your wedding a blissful experience for you and your partner! Get a quote from us today to enjoy the most stress-free wedding preparation experience.