4 Steps to a Picture-Perfect Smile for Your Wedding Photos
2023-01-31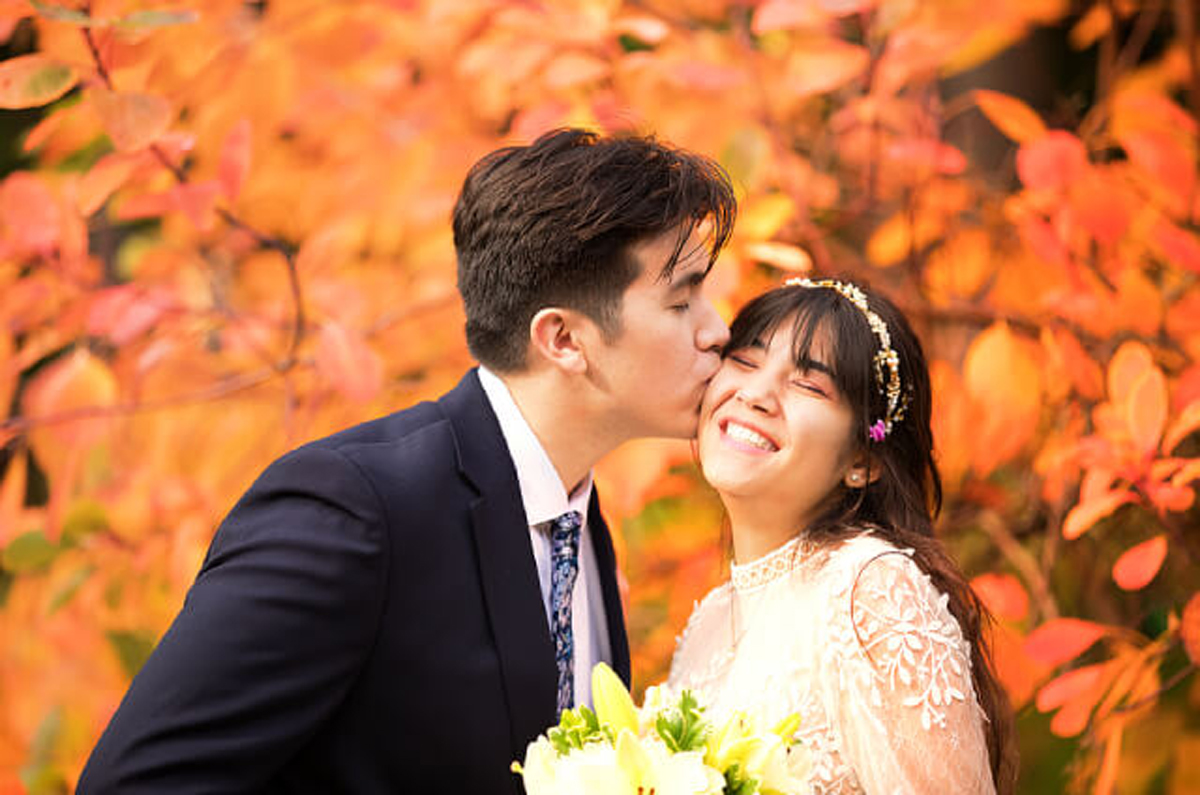 A wedding is one of the most significant occasions in a couple's life. As such, it's essential to document every special moment of the event. For the groom and the bride, having amazing photos of them together is a must, as they'll serve as souvenirs from one of the most notable events in their life. In wedding photography packages are in demand for this exact reason.
Everyone wishes to have professional and beautiful shots of their wedding day. However, because a wedding can be nerve-wracking, some might find it challenging to pose for pictures with a stunning smile. If you think you're one of these people, this article might be of help to you! Here are some simple yet effective tips on how to have a picture-perfect smile for your wedding day photos.
1. Don't Look at the Camera Directly
Although this may sound counterproductive, ignoring the camera is one of the most effective tips for having a beautiful smile on your wedding day. Whether you believe it or not, facing the camera lens straight-on is the most unflattering angle for many people. So, look around the camera lens instead of looking right at it. You may also try looking at something in your hand or someone next to you.
2. Wear a Moist and Creamy Lipstick
On your big day, consider wearing a lip gloss or lipstick that has some moisture and is creamy. A sticky lip gloss or dry lipstick will make it more difficult for your lips to easily slide over your teeth when you smile. If you think your lipstick is too dry, try slightly licking your lips between photos.
3. Have Your Teeth Professional Cleaned and Whitened
Perfect smiles begin with clean and white teeth. If it's time for your yearly teeth cleaning, be sure to schedule an appointment before your wedding day. If you particularly notice some stains on your teeth, it's highly advised to have them professionally whitened. Having clean and white teeth is key to achieving a bright smile for your wedding photos.
4. Practice, Practice, Practice
Smiling is just like any other activity—if you wish to do it perfectly, you must practice! Days before your wedding, stand in front of a mirror and practice your smile. Try various angles to be able to find your best side. For instance, try tilting your head slightly or having your hair in a different arrangement than usual to see how it changes your face when you smile. Indeed, as the classic saying goes, "Practice makes perfect." The same thing is true for your smile.
Conclusion
There's no doubt that a wedding would be incomplete without great photos, especially of the lovely bride and groom. If you want your wedding photos to be as stunning as your wedding dress (or tuxedo), you should practice your smile and try to achieve a perfect one by following the tips shared in this article. Remember how beautiful your smile is in your wedding photos is reflective of how joyful you are on your very special day.
If you're looking for the most reliable wedding photography packages to bring out your best smile on your wedding day, Blissful Brides is here to help you! We're a renowned wedding guide in Singapore —offering an array of comprehensive wedding packages that include everything you need for a truly blissful wedding, from photography packages and wedding dress rentals to venue booking and invitation-making. Get a quote from us now, so we can start planning the wedding of your dreams.