5 Vital Questions To Ask Your Potential Wedding Photographer
2022-04-28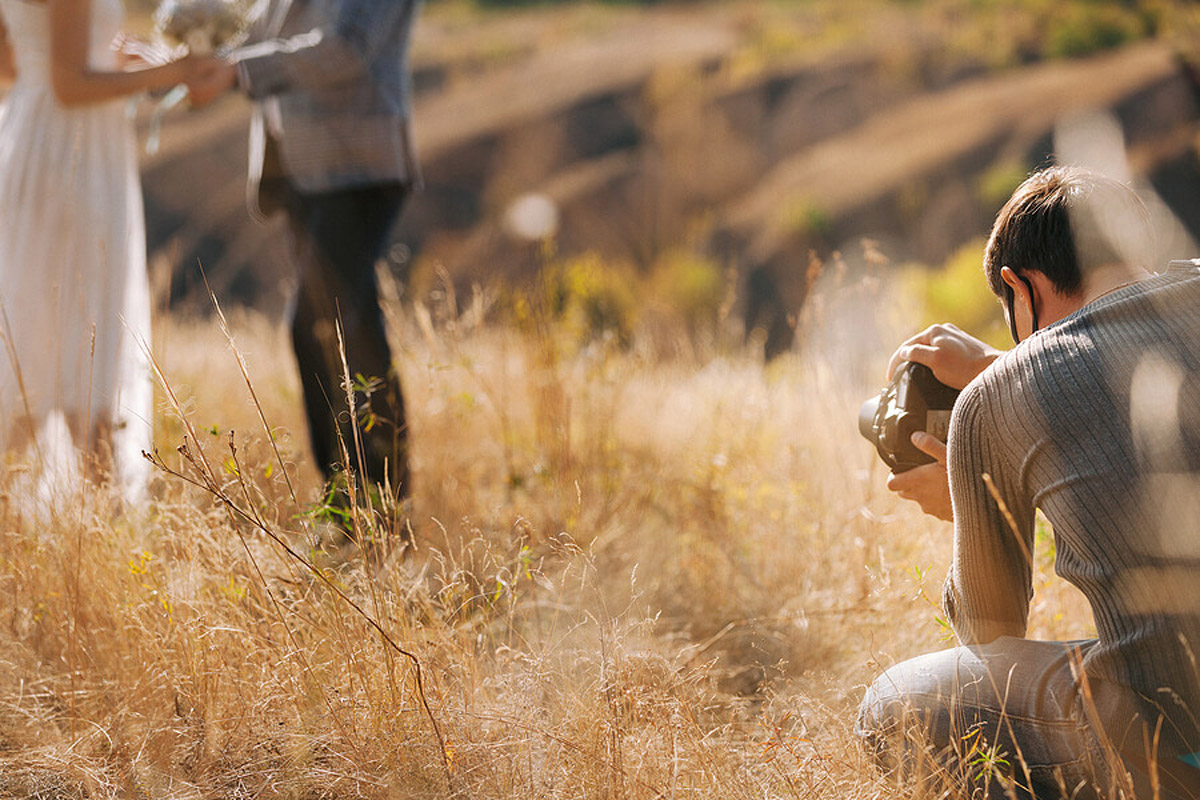 A wedding would not be complete without some photographs. After the "I do's" have been said, your wedding photographs are likely the only souvenir you will have left from your very special day. Therefore, it is important to choose a professional photographer who will meet your expectations and flawlessly capture every precious moment of your wedding.
As your wedding day approaches, you should have already enquired into a photographer or two on the internet. Making enquiries and doing ample research is necessary to ensure you make the right choice. After all, your wedding only happens once. So, it is important to make sure your chosen photographer will be a good fit for your wedding.
Before sealing the deal, do not hesitate to interview the photographer you are planning to hire, and ask them questions about their experience and style. This way, you can be sure that they can match your needs and wants. Here are 5 of the most essential questions you should ask before booking a photographer for your wedding day.
1. How long have you been a professional wedding photographer?
A wedding is usually a hectic event. If your photographer is not used to this, they can have a hard time capturing the shots you want and giving you a complete wedding day gallery. A good wedding photographer needs enough experience working in weddings to be able to master the standard shots and capture the candid moments you will want to see. Therefore, before booking a photographer, be sure to ask them how many weddings they have done photography for!
2. What is your photography and editing style?
Every photographer has their own unique style when it comes to taking shots and photo editing. You can usually notice their distinct style when you search for photographers on social media and browse through their portfolios. To make sure the photographer's output matches your expectations, ask them questions about their photography and editing style before booking them. Examples of questions you can ask are whether they shoot digitally or with film and whether they do color correction.
3. Do you have a full wedding gallery we can see?
As the classic adage goes, pictures speak louder than words. If you really want to know the quality of a photographer's work, you should look at their portfolio, or ask to see full galleries of the weddings they recently worked on. This will tell you if the photographer has the ability to capture the story on your special day, if they are consistent with their style and quality, and if you like how they take photos in varying locations and lighting conditions.
4. What are your available actual day wedding packages?
Weddings are typically expensive, and hiring a photographer to shoot your big day does not come cheap. To make sure everything about your wedding is according to budget, it is important to talk with your potential photographer about their fees first. Ask them what actual day wedding packages they offer, and how many hours are included in each package. If you think your wedding ceremony requires a longer time, you should also ask the photographer for their extra hours rates.
5. How would you describe your work ethic as a photographer?
Your wedding photographer is one of the VIP vendors on your big day. They will be by your side every step of the way, capturing all the special moments of your wedding. Hence, it is necessary to ensure your personalities go well together. Ask your photographer how they would describe their work ethic, so you can have an idea on the direction and type of energy they will bring on your wedding day. Additionally, you can also ask for the opinions and testimonials of their previous clients.
Conclusion
Choosing the right photographer is a crucial part of your wedding planning process. Aside from the venue, reception food, wedding dress rental, and coordinator, your choice of photographer can either make or break your wedding day. A good photographer can make your wedding even more unforgettable with lovely photographs, while a bad one will make you wish you searched a bit more.
Hopefully, this article has given you some ideas on what to ask your potential photographer before booking them for your wedding. If you need more assistance to make your wedding day seamless and stress-free, Blissful Brides is here for you! Our dedicated team will help you make all the right choices for your wedding – from the best-looking wedding venue to the most reliable actual day wedding photographer in Singapore. Get a quote here and we can start making your wedding day preparation easier. All you need to do is list down your needs, and our vendors will check the boxes for you!