5 Wedding Ceremony Moments That Must Be Captured in Photos
2022-12-15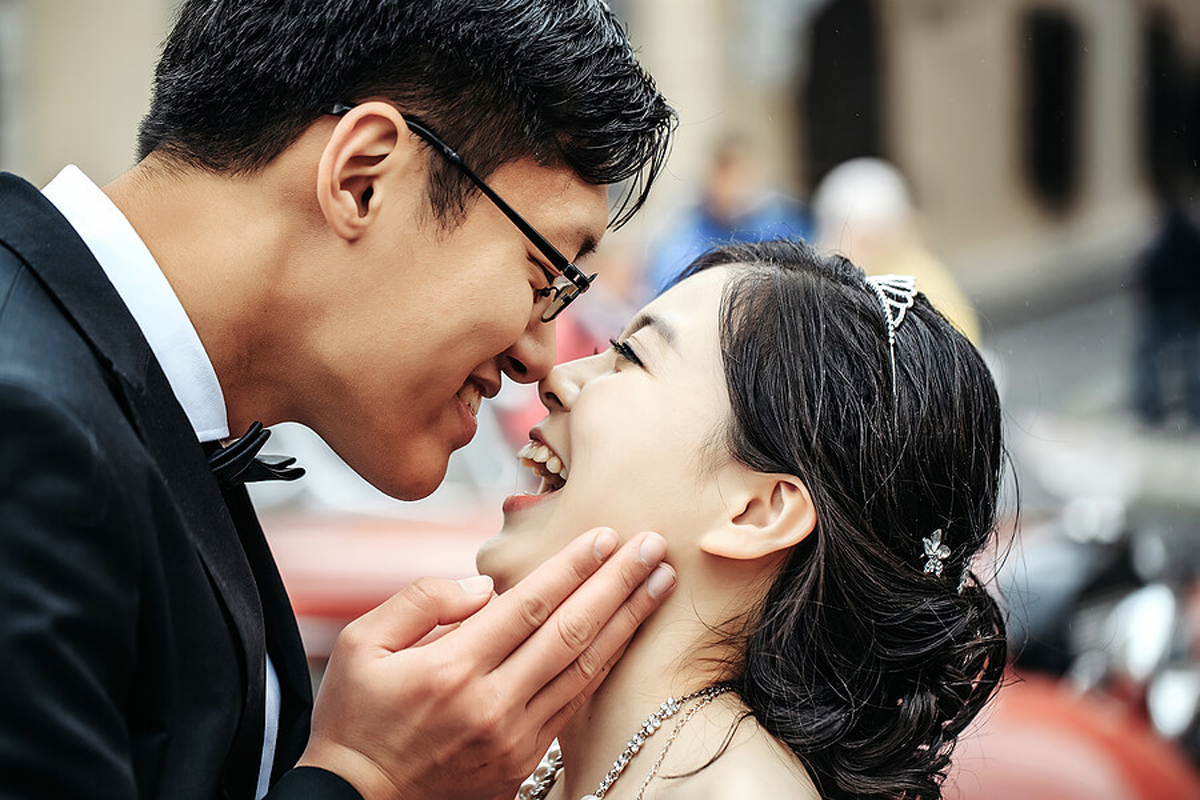 Photos are something that shouldn't be overlooked at a wedding. As such, professional wedding photographers are essential to wedding ceremonies as they are responsible for capturing every memorable moment of the day. Hence, it's no surprise that wedding photography packages in Singapore are in high demand.
By hiring a professional wedding photographer, you can immortalise the sweetest, loveliest, funniest, and most authentic moments of one of the most notable events of your life. Although all your wedding photos create a fantastic collection, some moments need more emphasis. If you're curious about what they are, here are 5 moments during your wedding ceremony that should be photographed.
1. When the groom waits for the bride
Moments before the couple faces the altar to say their "I do's," the groom usually has to wait for his bride to arrive. It's always tender to see the groom eagerly anticipate his bride. This moment becomes even sweeter when the groom sees his bride as she makes her way down the aisle, and his face lights up with enthusiasm. As a result, no wedding photographer should pass up the opportunity to capture the groom's endearing reaction.
2. When the bride walks down the aisle
The bride walking down the aisle is one of the most thrilling and exciting highlights of every wedding ceremony. As the stunning bride slowly approaches her future husband, her face usually displays beauty, love, and contentment. During this moment, the bride becomes the centre of attraction. The gorgeous couple, as well as their future children and grandkids, should be able to reminisce and experience this precious moment in photographs for the rest of their lives.
3. When they exchange their vows
The exchanging of vows is an integral part of every wedding ceremony. Vows are words the bride and groom exchange with each other, expressing both their intent and promise. Because it's a significant part of the ceremony, wedding photographers should capture the exchanging of vows through captivating photos. This will also help the pair to remember the expressions on their faces as they make their lifetime pledges to one other in the future.
4. When they exchange rings
Traditionally, the bride and the groom exchange rings as a symbol of their everlasting commitment to each other, which begins on their wedding day. Couples can either exchange rings as part of their wedding vows or separately after the ceremony. No matter when the ring exchange takes place, it's essential to have this special moment captured, as it will serve as a reminder to the couple of the commitment they made to each other on their wedding day.
5. When they share their first kiss
Wedding ceremonies ordinarily end with the couple's first kiss. During this moment, the newlyweds get to share an intimate and endearing kiss after being pronounced "husband and wife." The couple's first kiss is something that must be photographed as it marks the beginning of their marriage. Many consider it to be the most priceless moment of the celebration, filling the air with romance and exhilarating the couple and their guests.
Conclusion
Although every moment of a wedding ceremony is delightful and spectacular, a few stand out above the others and deserve to be immortalised in photographs. If you want perfect shots of these beautiful and romantic moments, you should absolutely hire professional wedding photography services.
If you're looking for some of the best wedding photography packages in Singapore, Blissful Brides is here to help you! We're a reliable wedding guide in Singapore that offers a variety of fantastic wedding packages that already include everything you need for a memorable wedding, such as photography packages, venue booking, wedding gown rentals, and more. Get a quote from us now, so we can start planning your unforgettable and blissful wedding.