An Indoor Or Outdoor Wedding: Here's How To Make The Call
2021-06-09


For this once-in-a-lifetime event where you're the main character, the pressure to plan the perfect wedding can be immense. Torn between your preference for an intimate wedding and the wishes of your parents for a traditional one, common wedding woes may dial down the fun and excitement that come with perfecting that dream wedding you've always fantasised about.
And among the top wedding woes, many brides-to-be like yourself are probably stumped by the question of which would be the most gorgeous yet practical venue? Picking the right venue is just as — if not more — important in selecting the perfect dress.
Can't seem to make the call between the conventional indoor wedding or stepping out into a modern outdoor wedding? Fret not, this quick checklist is sure to ease this painstaking decision as you hunt for the venue that checks off all your boxes.
1.

Knowing What You Wish to Spend On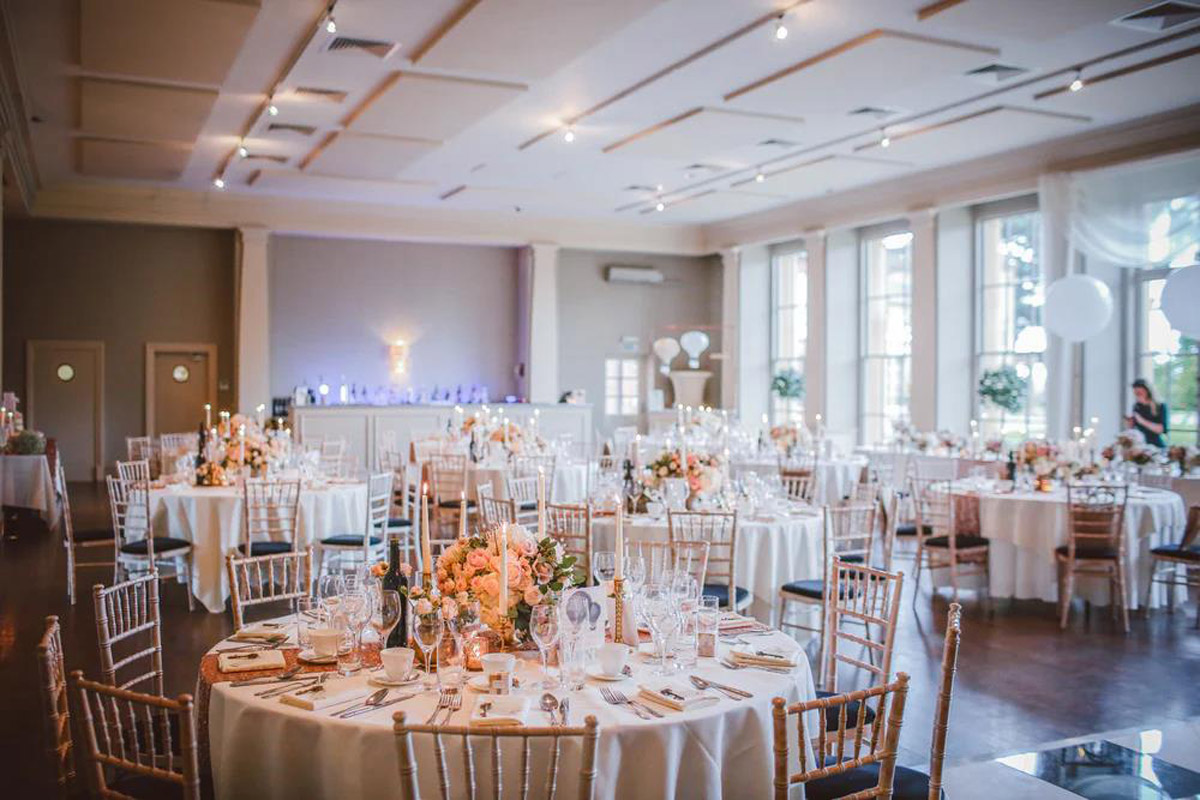 Indoor wedding venue
Source: Thomas William on Unsplash
Typically, the venue rental accounts for the bulk of your total wedding expenses. And for indoor venues, couples often spend up to half of their budget on their chosen venue package. That's because Singapore wedding deals are usually extensive and include the venue, food, decorations and other logistical considerations such as music and lighting. If you opt for these elaborate packages, you're sure to cut costs without hiring individual vendors.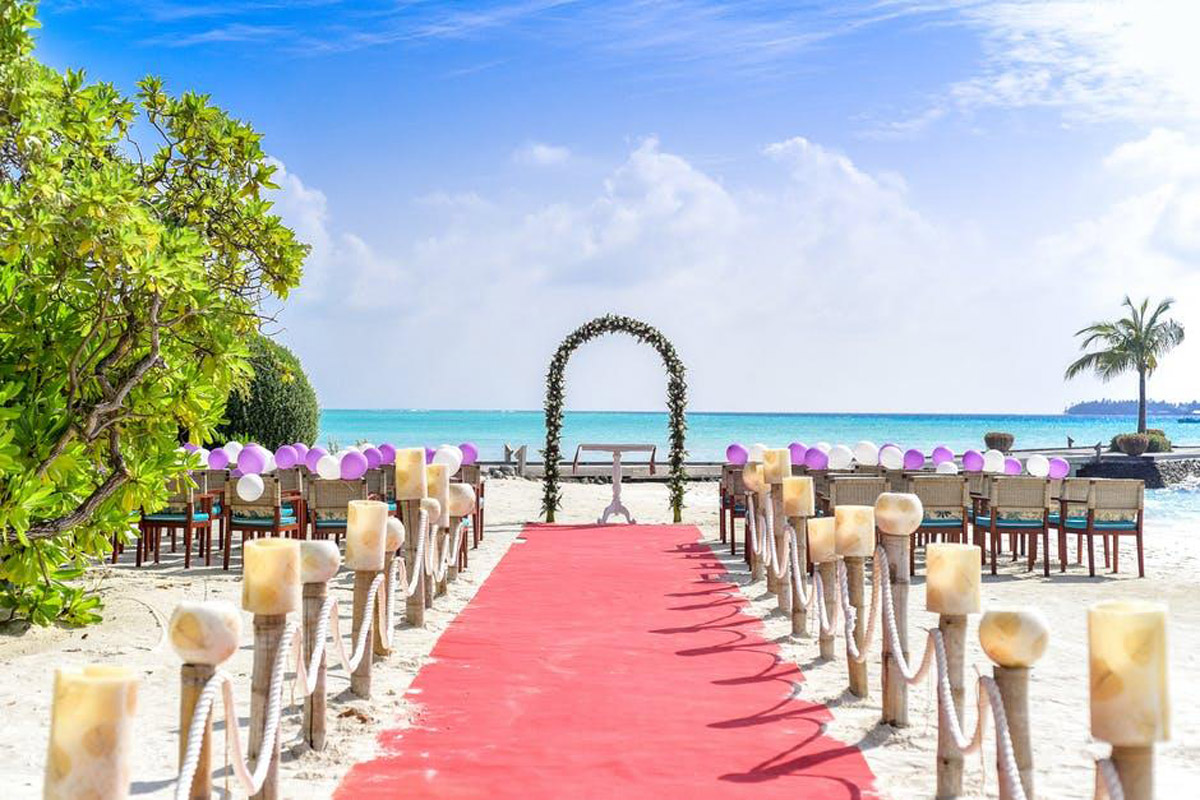 Outdoor wedding venue
Source: Asad Photo Maldives on Pexels
But on the other hand, if you're going for a more minimalistic look, outdoor weddings can be just the budget-friendly option for you! Oftentimes, brides who go for outdoor weddings wish to keep it simple. This could entail natural lighting from Mother Nature and swapping out over-the-top decorations for the event to be lovely framed by a garden.
With these wallet-friendly choices, an outdoor wedding can offer you more headspace and spending power to secure other elements, such as the most heartfelt door gifts like this and this.
2.
Bearing Comfort in Mind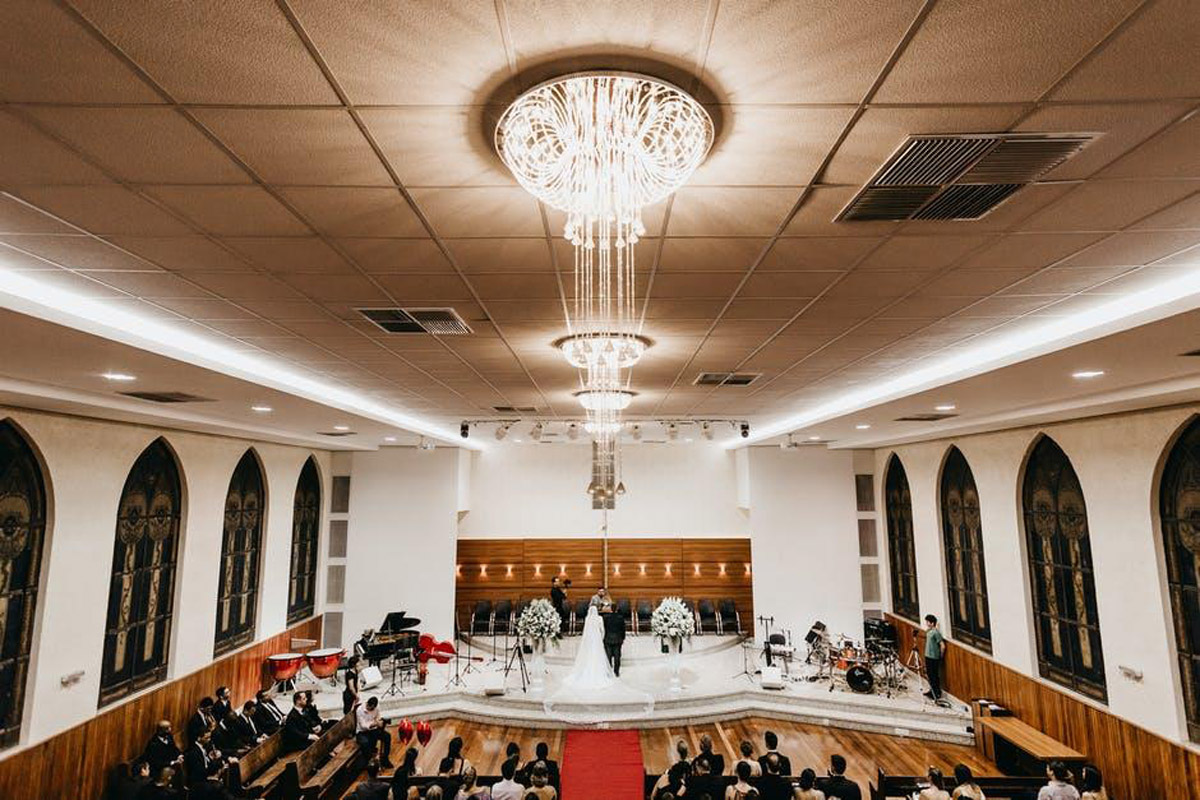 Source: Jonathan Borba on Pexels
After spending hours getting dolled up, you wouldn't want you and your guests to be sweating buckets during the grand celebration. Especially with Singapore's humid weather, nothing beats cooling your guests than the comfort of an air-conditioned space.
With indoor weddings, there wouldn't be the worry of excessive sweating because of the ability to manually control the room's temperature and humidity. Rain or shine, your hair and make-up will be kept on-point for those cameras!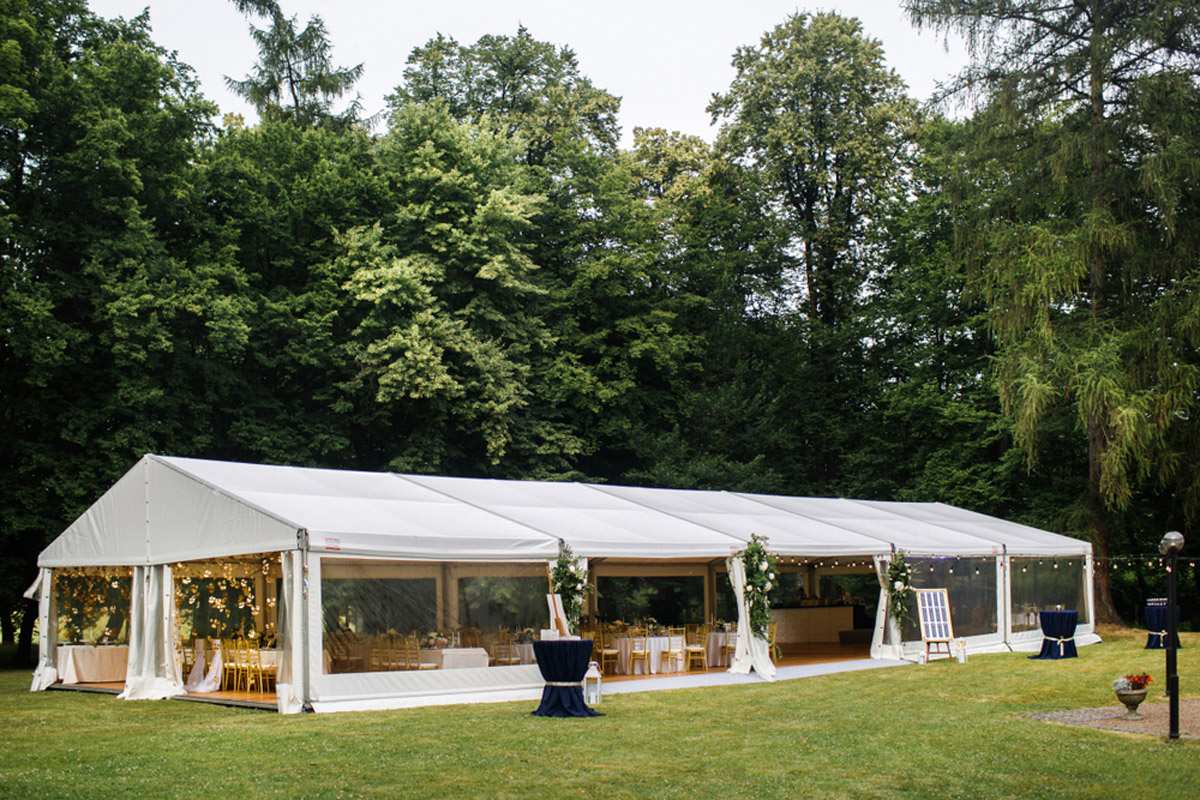 Wedding tent
However, if you've got your eyes set on the most elaborate outdoor garden space, here's a tip in combating the rainy and humid weather. You don't need to shift indoors: instead, consider engaging tentage renting services that include an installation of air-coolers. Also, with the option of appropriate curtains or glass panels for your tent, weathering against the elements for outdoor weddings in Singapore has become more manageable.
Lastly, for those who are worried that air-coolers might take up space, why not double them up as part of your wedding decorations? Perhaps dress them up as useful safe-distancing signs for your event!
3.
Referencing Your Guest List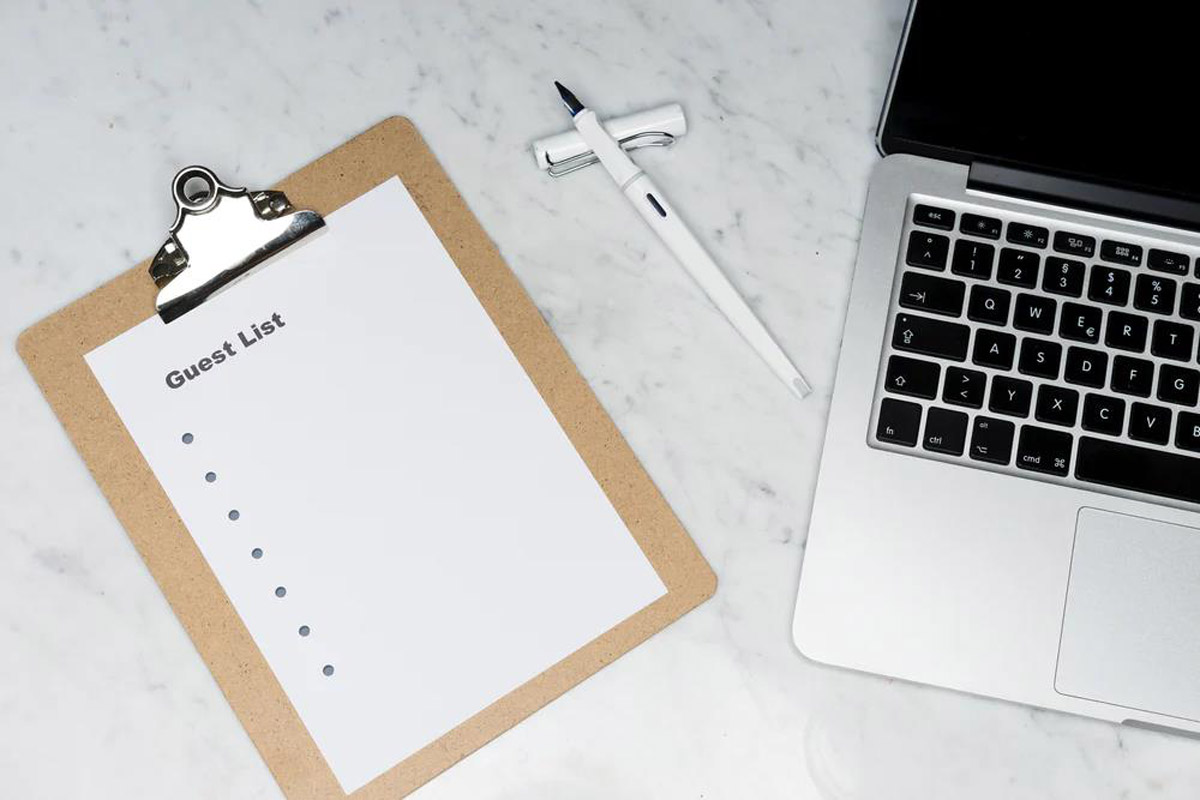 Source: Markus Winkler on Unsplash
Does your guest list consist of many young ones? Ensuring a venue that is safe and suitable for all is crucial for your guests to celebrate your special day with peace of mind. It's best to check if your venue is family-friendly and suitable for young children who may get restless.
In an indoor wedding, dim lighting, elaborate tablecloths, and constrained areas may endanger the little ones who might have a go at running around freely. So check with the venue owner; perhaps hotels or indoor event spaces have other rooms close by for guests to keep their children out of harm's way when the restlessness kicks in.
Conversely, alfresco spaces such as parks and gardens have ample space for children to play in. Bubbles and kite-flying are exciting activities that your little guests may look forward to as you connect with their parents while knowing that their children are in safe hands.
Also, identify the seniors, handicapped or special-needs guests on your list who might require wheelchairs or special arrangements. As widened corridors and ramps may vary according to the outdoor or indoor venue, be sure to make the necessary arrangements with your venue owner for a welcoming and comfortable wedding for all.
Need More Help Deciding?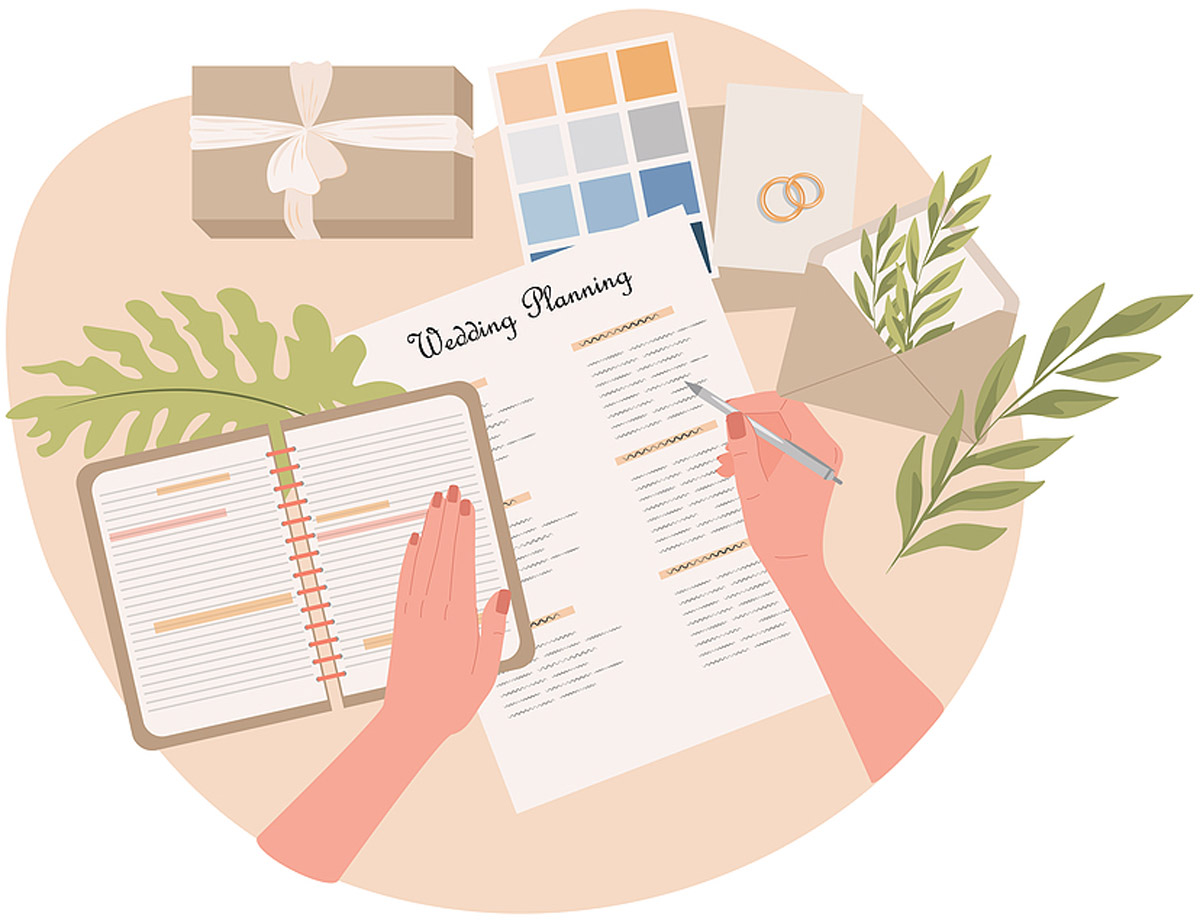 Have a better idea of whether you're leaning towards an outdoor or indoor wedding? Although the above are just a couple of venue-sourcing tips, our Blissful Brides team understands that seeking the perfect venue is a highly intricate process.
For that, let us ease your worries: with a few simple clicks to fill out this form, you no longer have to worry about looking through hundreds of potential vendors. Our experienced consultants will be able to quicken and streamline your vetting process in a personalised manner. Weddings may be complicated affairs, but with our complimentary Blissful Brides Concierge, the process is sure to be easier than before.