Stunning Yet Functional: Choosing An Ideal Wedding Dress
2021-03-29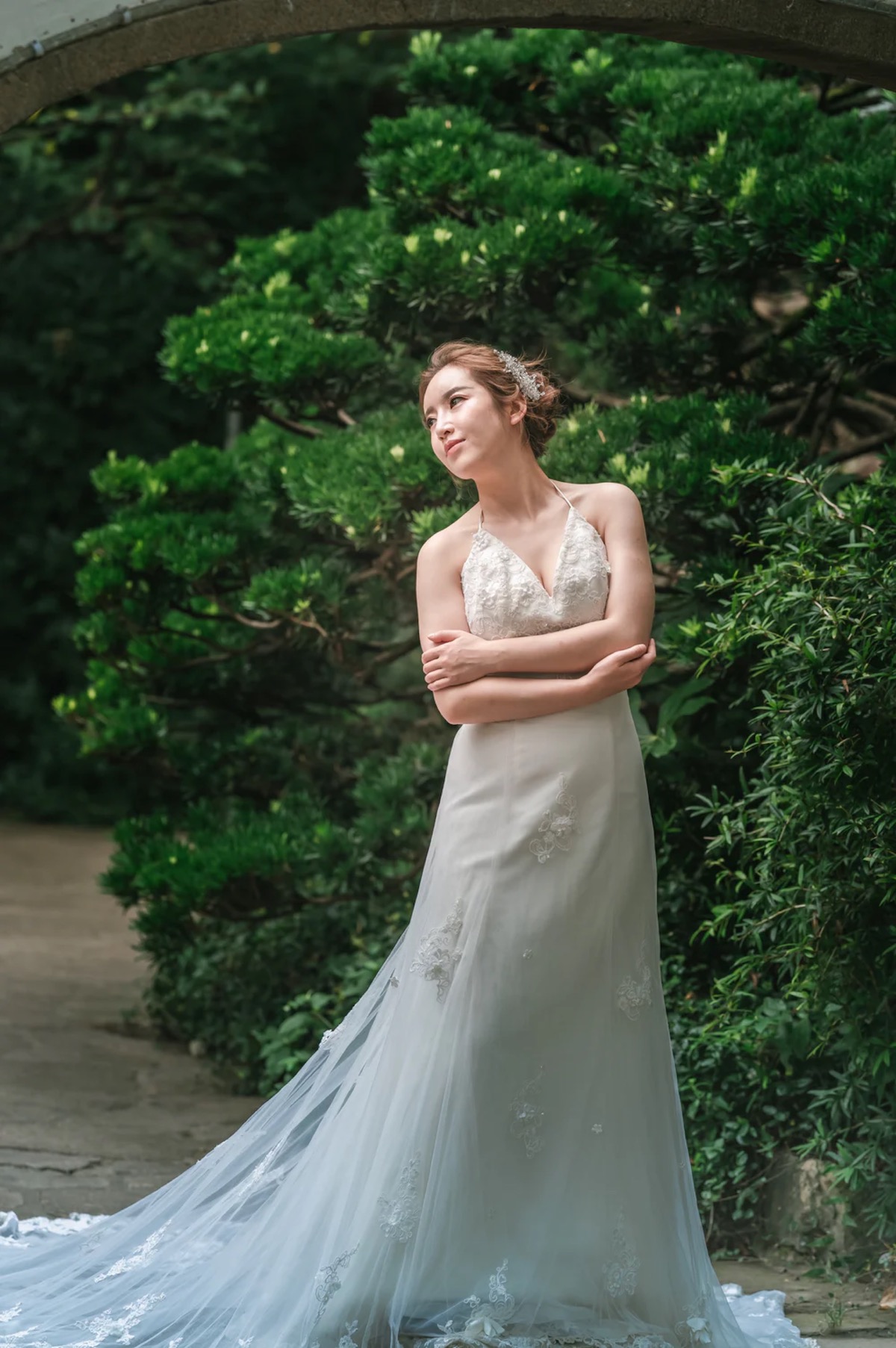 Source: Jerry Wang on Unsplash
You've cleared the first hurdle – debating whether to buy or opt for a wedding gown rental. The next hurdle you might face is choosing the right dress. Often, brides think that the perfect dress is the one that makes them look and feel beautiful. While it is undeniable that looking your best on your wedding day is a priority, it is also equally important for your perfect dress to be perfectly functional!
You'll be donning your dress for at least a couple of hours — and as the centre of attention — all eyes will be on you. As such, you'd want to make sure you look good, no matter which climate you are in. With that, here are the top four deciding factors when considering the style and function of a wedding dress suitable for your wedding.
1. Wedding Theme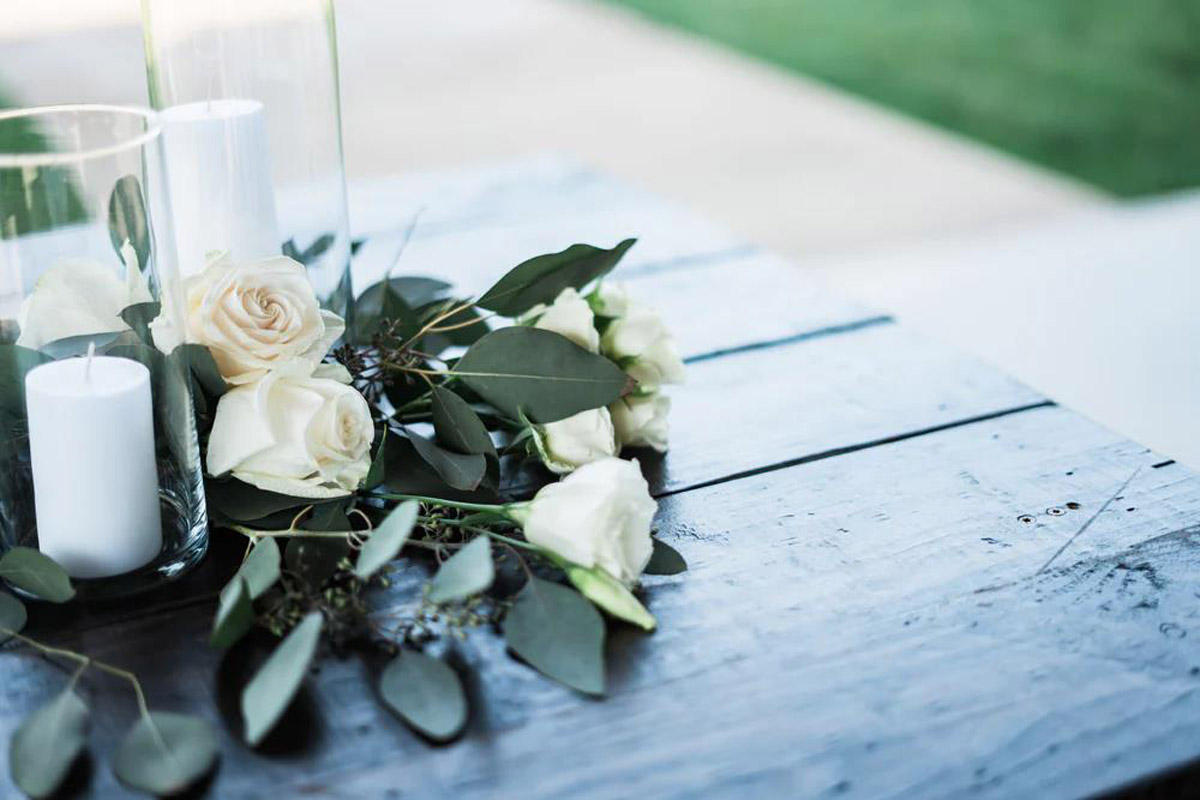 Source: Skye Studios on Unsplash
When deciding your wedding theme, it's more than just a pretty word written on invitation cards. It determines the formality and sets the tone for the ceremony — from the guests' attire to, more importantly, your own wedding gown.
For those preferring more classic or grand themes, a formal wedding ceremony is more up your alley. In this case, choosing a long ball gown or a mermaid gown would adequately suit the occasion.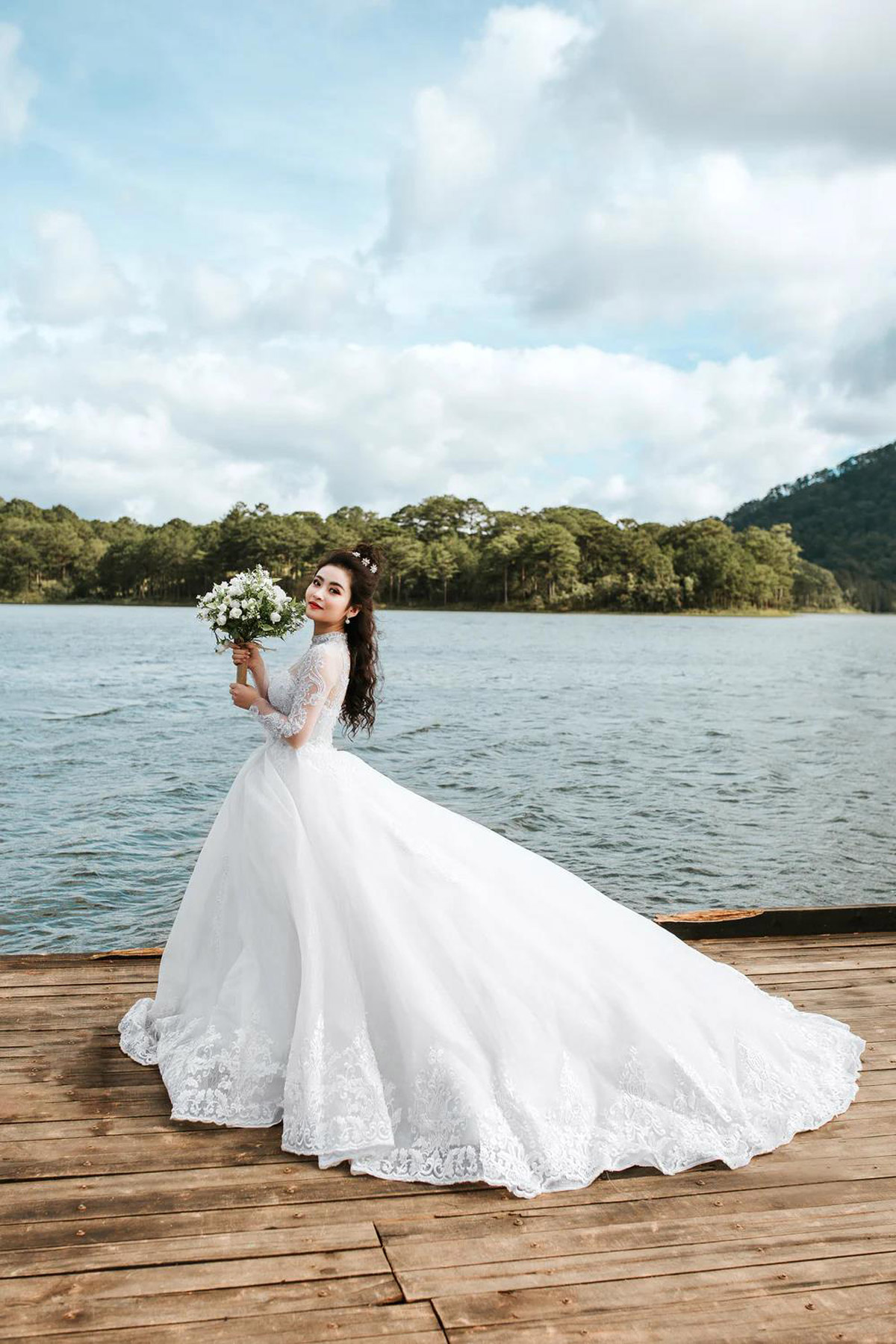 Source: Anthony Tran on Unsplash
However, if you prefer a more light-hearted theme along with a venue like a beach, a more casual style for your dress would be appropriate. A midi or flowy dress could suffice instead.
2. Comfort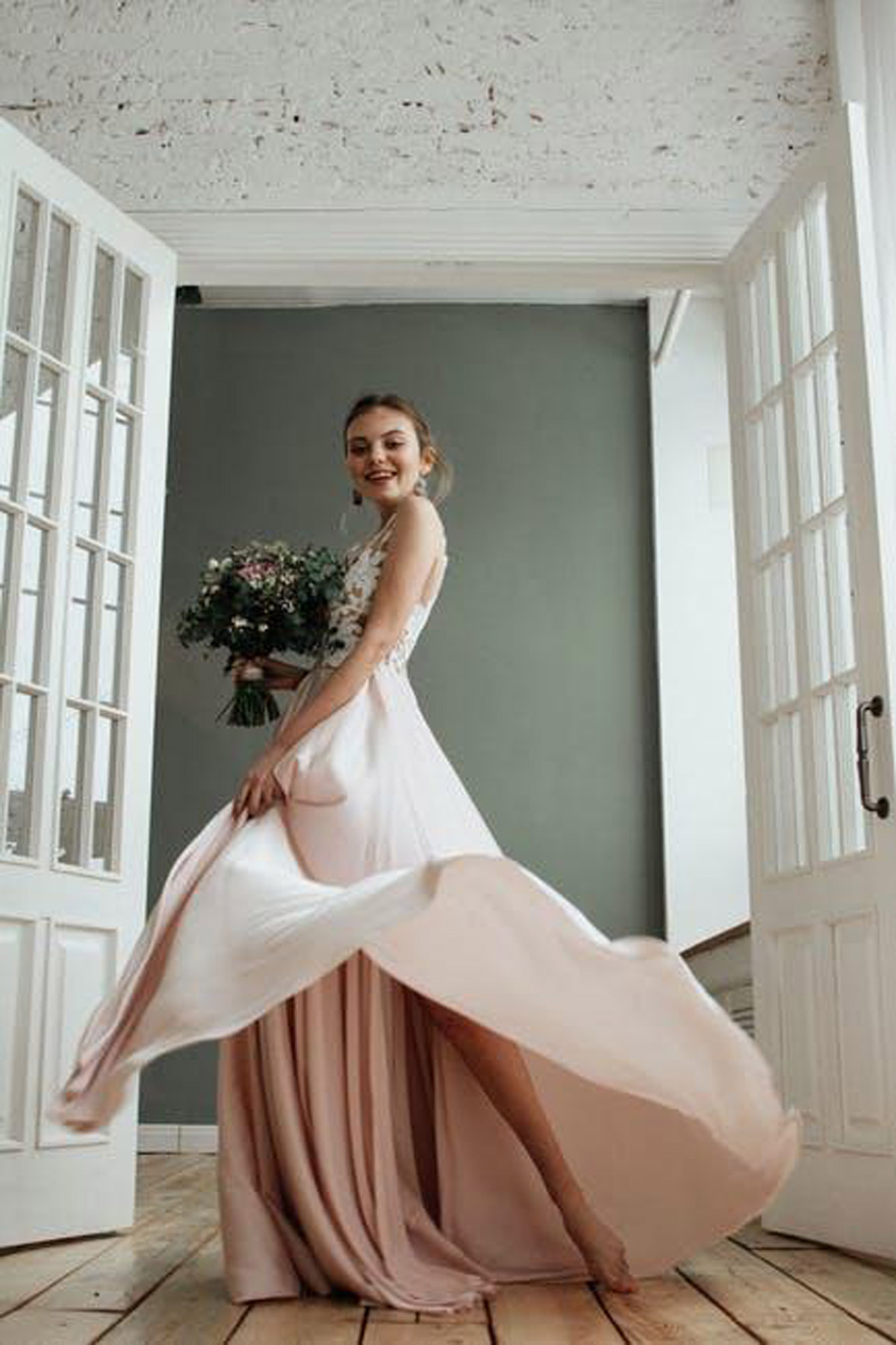 Source: Снежана on Pexels
As the centre of attention, it's a given that you as the bride wants to look good always. However, looking good is as much as inwardly as it is outwardly. We often forget that looking good encompasses feeling comfortable in what you are wearing too.
You wouldn't want to be seen sweating buckets while attending to your wedding guests. What's more, it'll be disappointing and unsightly to see your wedding photographs feature you in an unglamorous state!
If you decide to conduct your wedding outdoors, keep in mind Singapore's heat and humidity. Your gown's material should be still breathable enough to keep you cool in such a climate. Avoid heat-trapping materials such as faux fur or velvet. Instead, choose a gown made with either of these more cooling fabrics: chiffon, linen, satin, silk.
On top of that, your dress' material shouldn't be overly constricting. Don't get us wrong, this is not in opposition to body-hugging or bodycon dresses. We're referring to those dresses that limit your movements to the point where simple actions like sitting can become painful or troublesome. On your wedding day, the last thing we want is for your mobility to be impeded throughout the entire occasion.
Regardless, if bodycon silhouettes aren't your thing, adorning looser-fitting dresses that still sufficiently retain your figure would be great. In fact, looser styles of dress would tie in nicely with incorporating more breathable materials after all. It'll truly be a win-win situation.
3. Timely Purchase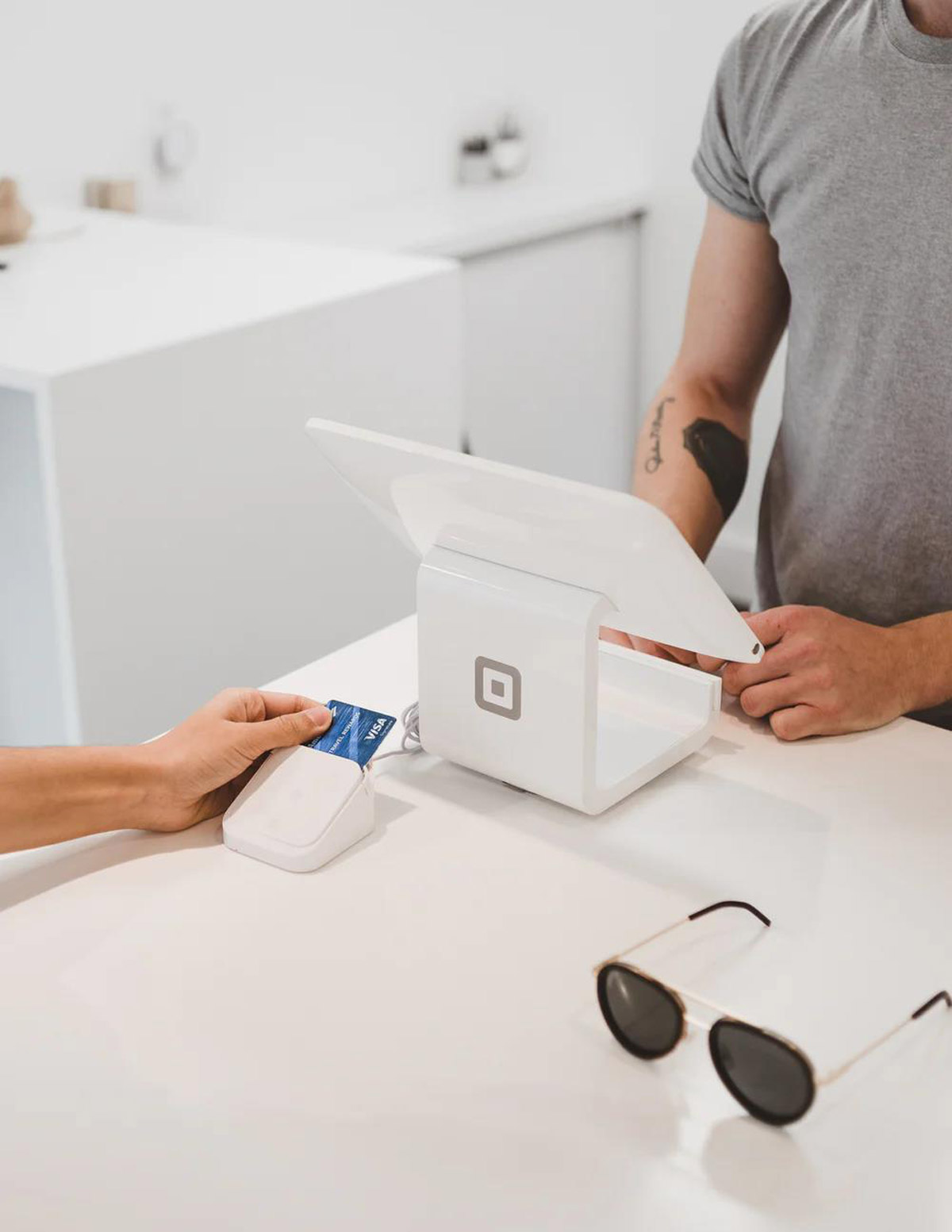 Source: Clay Banks on Unsplash
At times, brides might get over-zealous in finding the perfect dress for themselves. Although securing your wedding gown early is good, deciding on the right one prematurely could backfire on you.
If the dress has been decided before finalising your wedding theme or venue, you would have to adapt your plans around the dress' design and style. This adaptation includes modifying wedding activities such as the traditional Chinese tea ceremony involving the bride and groom's parents. Hence, avoid all this unnecessary stress by choosing your dress approximately 6 to 8 months prior to your wedding. By this period, all the big details should be more or less finalised. Thus, you can then begin the gown shortlisting process that best fits the wedding.
4. The Ideal Size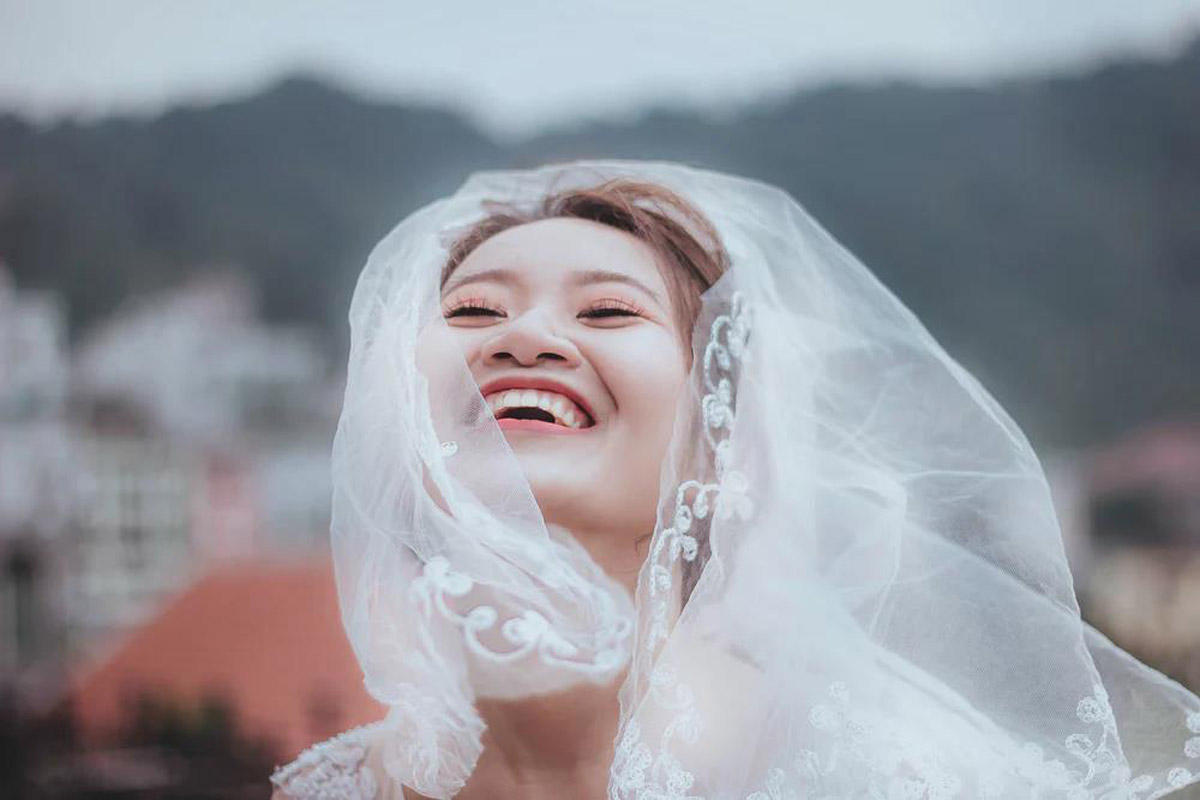 Source: Fuu J on Unsplash
Even though it's the 21st century, society has it ingrained in us that "skinny is better". As a result, it's not uncommon to see a lot of women attempting to squeeze into two sizes too small for the sake of looking slimmer for their wedding day. For example, when choosing gown rentals, many brides might be tempted to choose a size 8 despite being a size 10. Overall, many brides make the mistake of choosing a much smaller size to serve as motivation for losing weight before the big day.
This kind of mentality regarding body image is extremely damaging when really, we should just be loving ourselves at whatever size we are — so long as we are healthy. Although there's nothing fundamentally wrong with getting into better shape for a momentous occasion like a wedding, losing weight for vanity shouldn't be your main motivation.
Additionally, in the time leading up to the wedding, both you and your fiance will be busy ensuring all the preparations are in place while simultaneously juggling your ongoing commitments. All these are huge undertakings and it can be difficult to account for a fitness journey into the mix. Time will be scarce to commit to a weight loss program.
So given the circumstance that you don't hit your weight loss goal, all that you're left with is just a small and uncomfortable dress that limits your movements severely. Thus, our advice for all the conscious brides-to-be is to not worry. Focusing on what's healthy is more important than being a size 0.
Listen to your body and stay true to it. Ultimately opting for a comfortable size that prioritises and maximises your comfort and mobility is most essential!
Conclusion
As the saying goes, "You should wear the clothes, the clothes shouldn't wear you." Wedding dresses are meant to amplify your existing beauty and make you feel like the stunning queen that you are on your special day.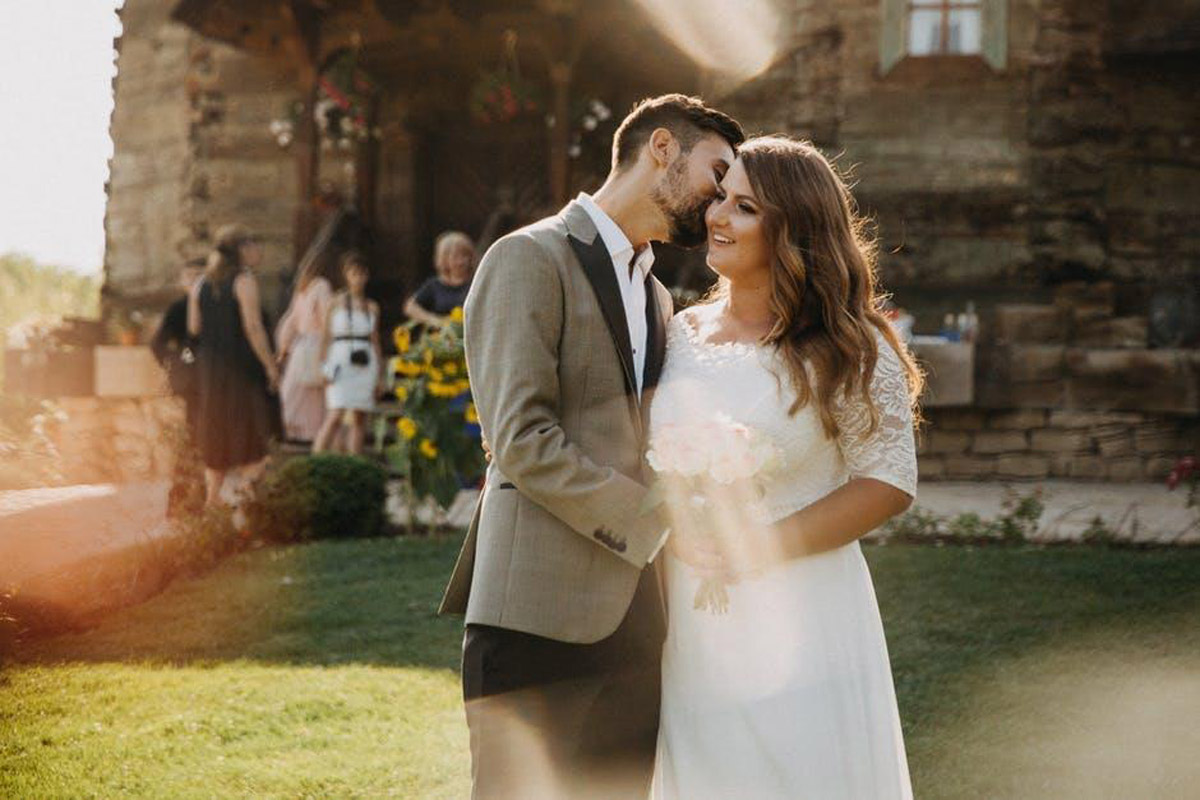 Source: Dimitri Kuliuk on Pexels
With that being said, gorgeous gowns need not be mutually exclusive with functionality. Doing the proper research before investing time and effort is key to successful bridal gown shopping. As covered in this article, many factors affect the feasibility of a dress — from the climate to the dress material to the budget, all these considerations play a role in determining which dress is best for you. Even if you can't find your perfect dress, don't sweat it. Allowing ample room for compromises and allowances is also crucial.
All this information can be overwhelming for brides-to-be to keep track throughout the whole wedding planning process. That's why every bride should definitely check out wedding planning checklist Singapore to kickstart their wedding planning process.
Here at Blissful Brides, we completely understand how challenging juggling the different aspects of wedding planning can be. With years of wedding experience under our belt, we have a complimentary service to support your every wedding woe! Head over to fill this form so that we can help break down misconceptions and support you with insider tips for your wedding woes.