Tips For Designing The Ultimate Wedding Seating Arrangements
2021-03-19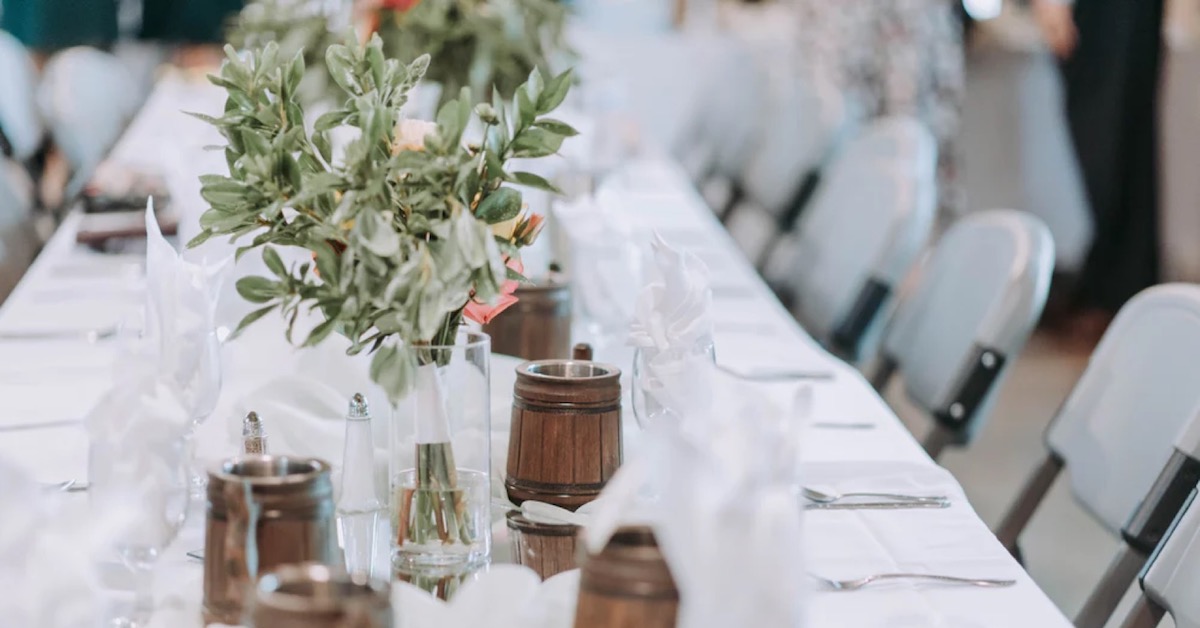 Source: Samantha Gades on Unsplash
While a wedding seating chart is not mandatory, it does make wedding planning a tad bit simpler. Not only does it ensure that each table will be occupied to its maximum capacity, but you'll also be able to take note of where your guests are during the majority of your wedding reception. Moreover, this helps your hired wedding catering staff to keep tabs on where each group of guests are seated. This helps avoid unnecessary confusion, especially after you've painstakingly made an effort to customise the dish according to their dietary restrictions of specific guests.
With that being said, deciding on your guests' seating arrangements can be stressful and overwhelming – as with any part of your wedding planning checklist. But don't fret just yet! We've gathered a few tips that could help ease the entire process for you.
1.
Decide on the Types of Tables to Use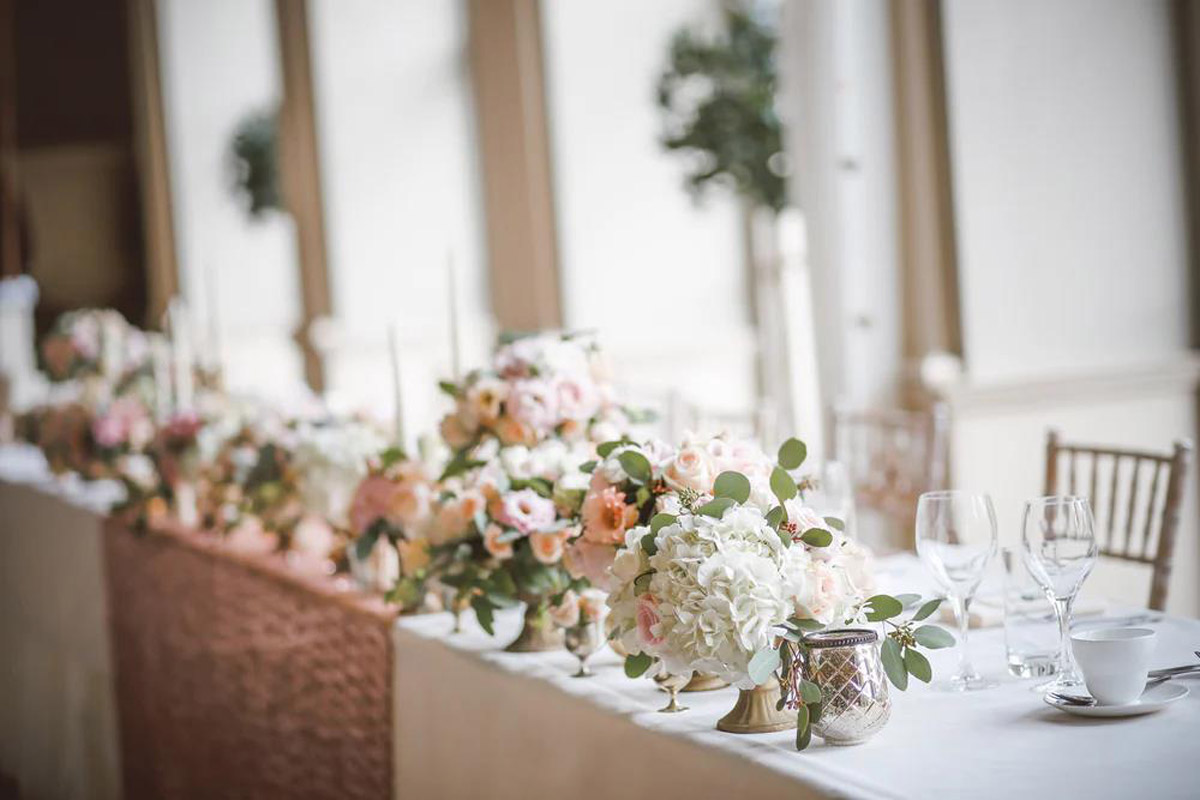 Source: Thomas William on Unsplash
Before you jump straight into planning whom to sit with whom, you'll first need to decide what kind of tables you'll want to bring in. Pick a shape and size that can complement the layout of the wedding venue as well as accommodate all your guests.
When it comes to table shapes and reception layout, there are four typical types: square, round, oval and rectangle. Each of these options has its respective benefits. For instance, rectangle tables generally can fit more guests whilst round tables offer your wedding guests more legroom. Regardless of your choice, do keep in mind that functionality is equally important as aesthetics.
2.
Keep Your Family And Friends Close
Source: Alasdair Elmes on Unsplash
The head table consisting of your wedding entourage is an excellent way to acknowledge both their roles and their efforts in contributing to actualising your dream wedding. Alternatively, you can reserve those seats for your parents, who are arguably the most important (and probably, the most overjoyed) out of all the wedding guests.
Of course, this might be rather tricky if you're dealing with parents who have divorced under irreconcilable terms. If situations are tense, you may want to consider seating them close to the head table but at separate tables. This way, nobody will feel uncomfortable or left out.
If you're opting for a long rectangle table setting, you can also seat them at the opposite ends so long as they're out of each other's direct line of sight as much as possible.
3.
Organise Guests According to Groups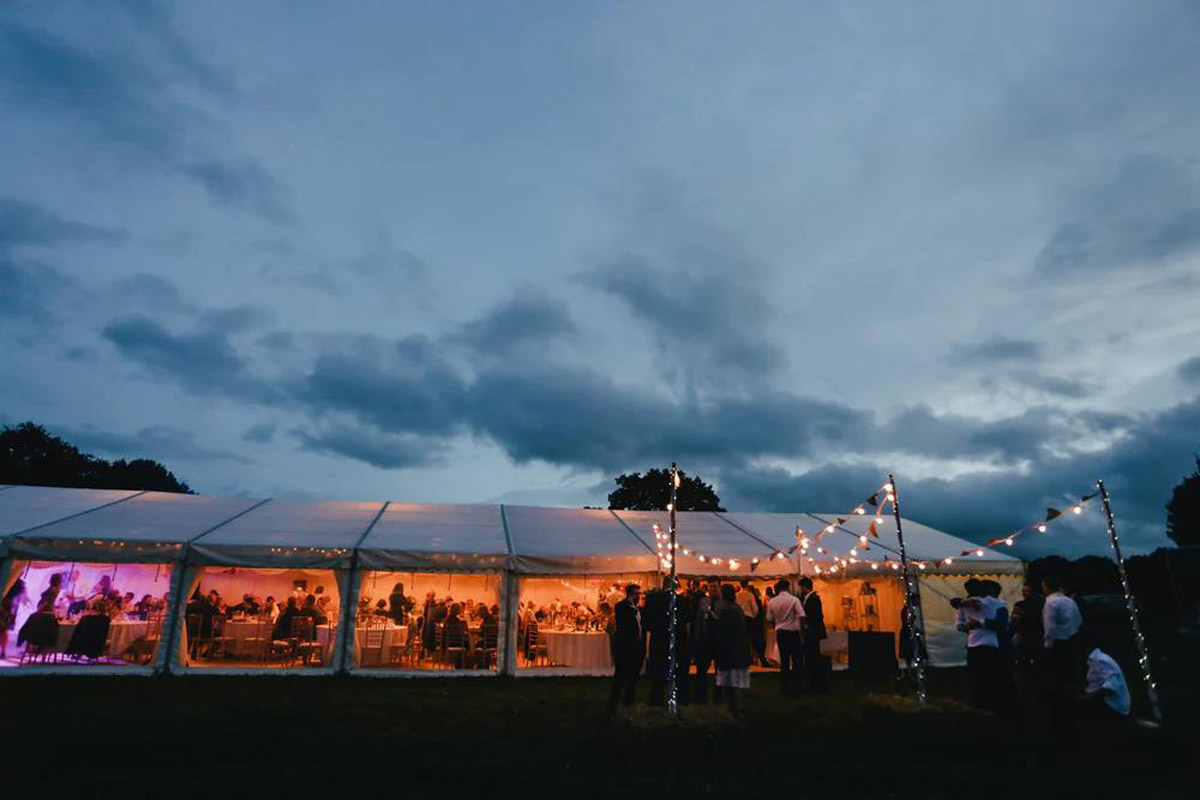 Source: Photos by Lanty on Unsplash
Once you've figured out who to invite to your once-in-a-lifetime event, the next step would be to start grouping your wedding guests according to how you know them. You could categorise them according to family members, college friends, coworkers and the like. You don't necessarily need to abide according to these groups per se, but having a mental image will allow you to get an idea of who knows who and how well they get along.
Besides that, you can also consider their ages, backgrounds and interests. Afterwards, mixing familiar and new faces at every table is also a great way to encourage mingling between different groups of people.
That said, remember to be tactful! Avoid seating those with a bad history together or seating those uncomfortable with strangers. Be sensitive to such social cues and you should be good to go.
4.
Convey Table Assignments Clearly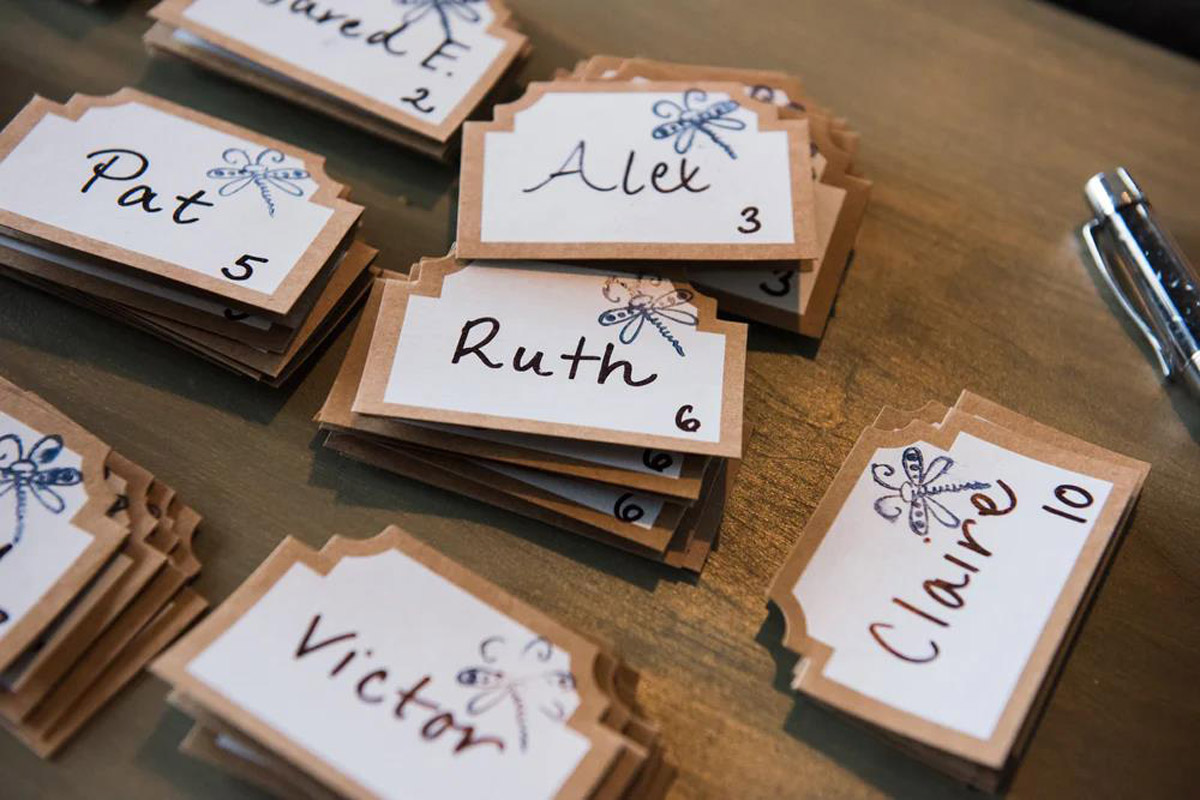 Source: Christina Victoria Craft on Unsplash
After figuring out all these minutiae, don't let it all go to waste by not clearly conveying the seating arrangement to your guests. To avoid this, let your guests know by creating a digital or physical seating chart.
You'll want to ensure that the number of tables and their dimensions on this chart matches the actual ones. If you're opting for table assignments, you can alphabetically arrange your guests' names for easier searching.
Alternatively, you can opt for place cards to tell your guests where to sit. With the perfect balance of simplicity and elegance, you can arrange these cards in various manners depending on the types of tables and table settings you're working with.
Pro Tip: As you pick out which approach works best for your wedding, remember to choose an eligible typeface and font size for these name displays so that it's easier to read.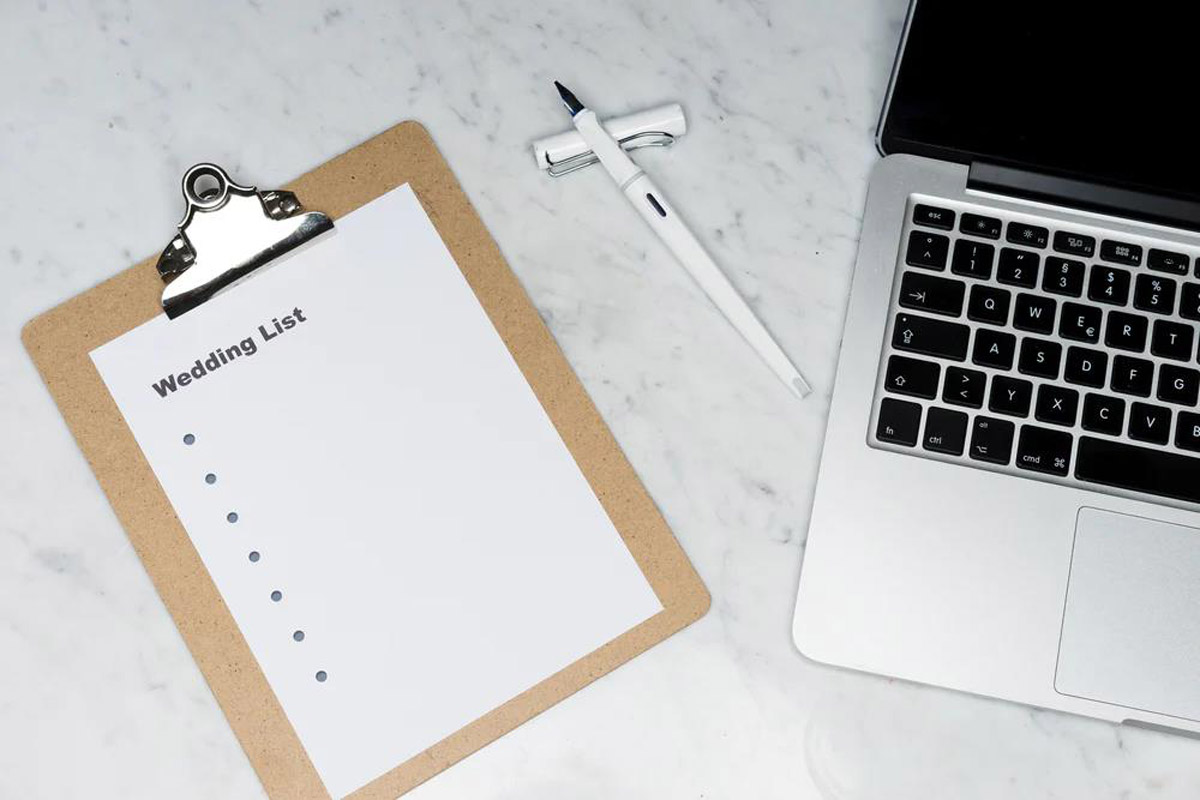 Source: Markus Winkler on Unsplash
If you're still having a hard time figuring out how best to arrange your guests, leave it to the experts! At Blissful Brides, we have years of experience helping couples realise the wedding they've always been dreaming of.
With our extensive resources and expansive network of wedding vendors, we'll be able to create a magical ceremony that fits your preferences. Head down to our Blissful Brides Concierge or simply fill up this form to get the ball rolling!