What to Discuss With Your Wedding Photographer Beforehand
2023-03-13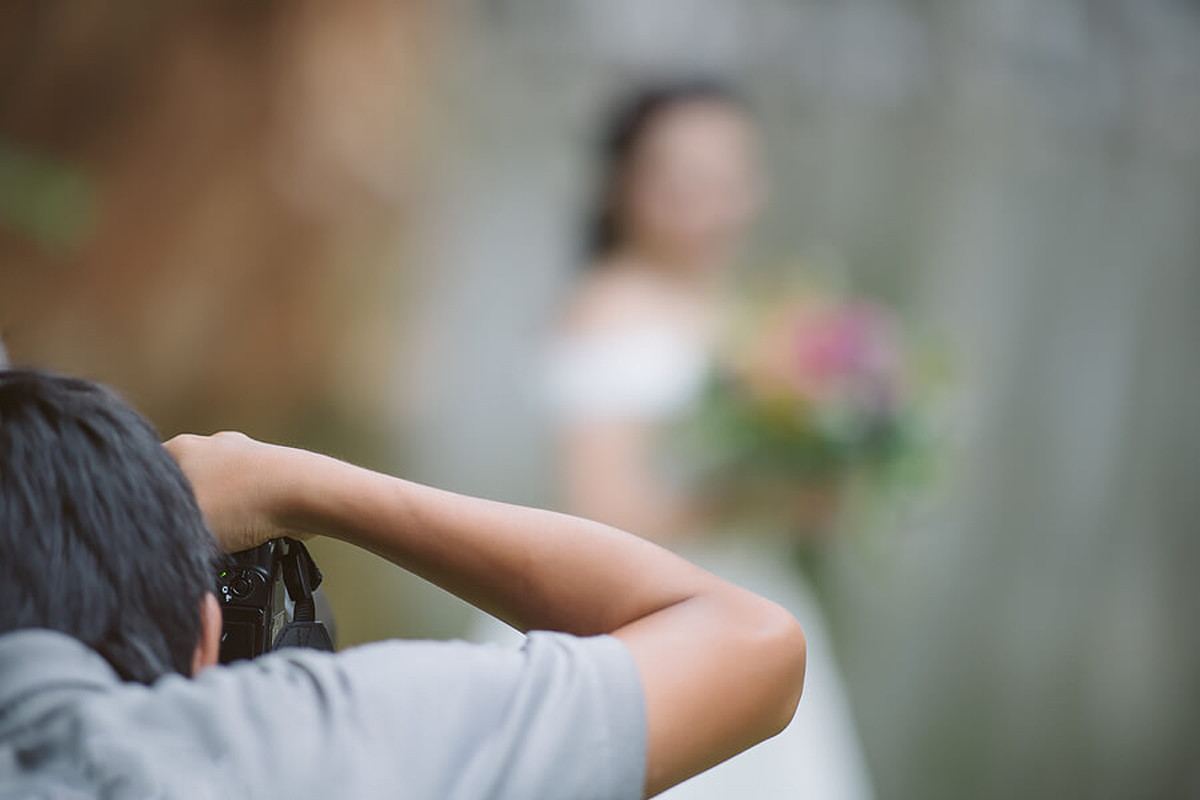 Weddings are incomplete without photos. Your wedding photos are essentially there to serve as an incredible memorial to one of the most important days of your life. To make sure that these photos accurately reflect your wedding day and the love you and your partner have for each other, you need to find a photographer whose work matches your style and preferences.
Wedding photography packages are very much popular because they can be trusted to deliver high-quality photos. However, to ensure that your desired photos are achieved, it's essential to communicate with your photographer about certain matters beforehand.
Along with these questions you should ask your photographer, below are some key things you should discuss with them days or weeks before your wedding.
1. Shots You Like and Dislike
Weddings are supposed to be a once-in-a-lifetime event. If there's a specific photo or photos that you desperately want, you should tell your photographer about it before your wedding day. These pictures can be anything — a moment between you and your beloved mother or a shot of you and your partner next to a fountain where the marriage proposal happened.
If the photographer has no idea that these moments are important to you, they won't be able to capture them. Similarly, you should also tell your photographer about certain shots that you think are cringe or wouldn't want to be included in your wedding album. For your photographer to get things right, you need to let them know what you like and dislike.
2. Timetable for the Wedding Day
Having a clear and well-organised timetable for your wedding day is crucial to ensuring that everything you wish to happen, happens. This includes adding time into your schedule for the formal shots and some peaceful bride-and-groom photos.
When the photographer knows the timetable for your wedding day, they can capture all the moments that you want to be captured. You wouldn't want to feel stressed, rushed, or miss out on anything meaningful when it comes to your wedding photos.
3. Planned Surprises and Quirks
Sometimes, people want their wedding day to be full of surprises to make the occasion more memorable. However, on the part of the wedding photographer, surprises can be missed opportunities.
Hence, if you're planning to insert some quirks and surprises into your wedding schedule, you should inform your photographer in advance so they wouldn't miss them. No matter what surprise it is and whoever organises it, it's essential to let the photographer know.
4. Any Unexpected Lighting Elements
While a good photographer should be able to handle unusual lighting situations, it's still necessary to inform them if you have anything planned. For instance, if you're planning to hire a DJ and have a dark dance floor, you should let your photographer know.
Learning about these things before the wedding day will enable the photographer to prepare the appropriate equipment necessary for achieving high-quality photos, notwithstanding any lighting oddities.
Conclusion
There are several different things to discuss with your photographer before your wedding day. Help your photographer make your wedding day smooth and seamless by always being transparent with them. Furthermore, informing your photographer about certain situations is an absolute must if you wish to achieve the most beautiful photos of your wedding.
If you're searching for photography packages for your upcoming wedding, Blissful Brides is here to assist you! Blissful Brides is a highly trusted wedding guide in Singapore that offers a range of comprehensive wedding packages that include everything you may need for a blissful wedding, such as photography packages, bridal gown rentals, venue booking, and more. Get a quote from us today, and let us plan the wedding of your dreams!