What to Do When Your Gown Doesn't Fit Before the Wedding Day
2023-05-23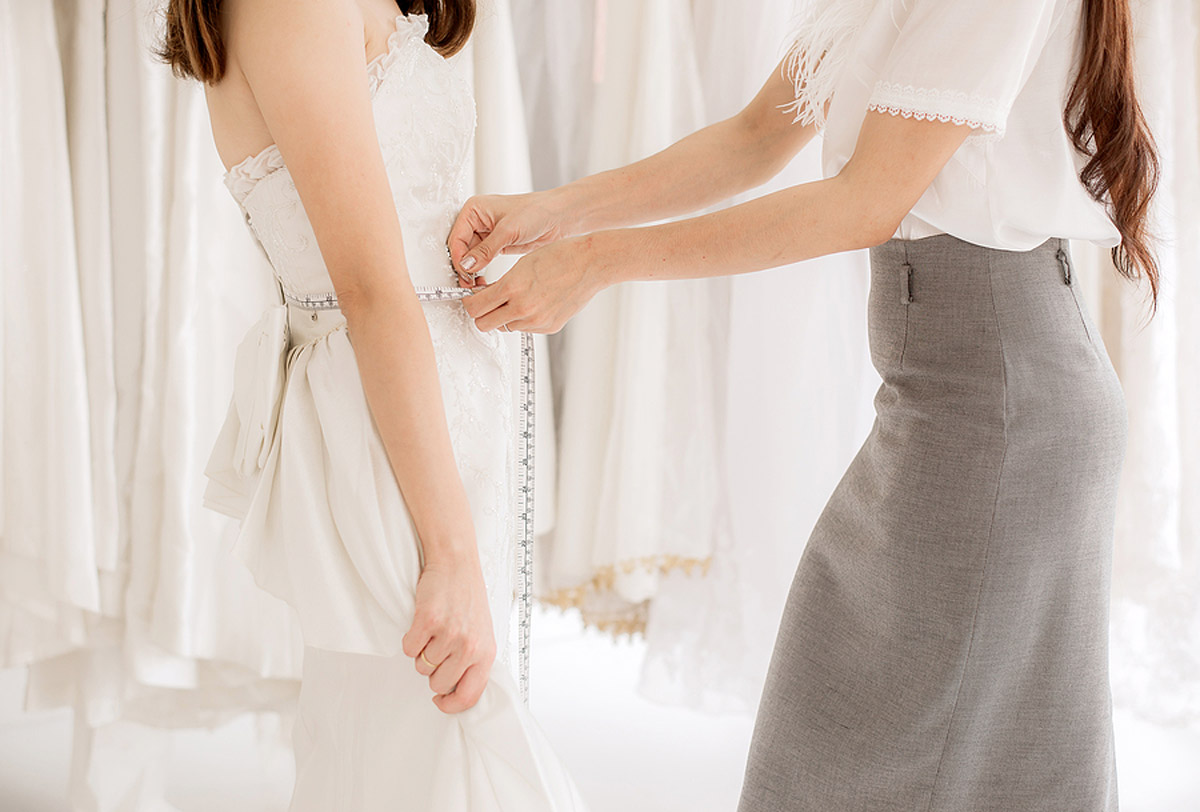 A wedding is one of the most important events in a woman's life. Many women dream of having a blissful and picturesque wedding that they can proudly recall with their children. For this reason, they want everything about their wedding to be perfect, especially their wedding dress. However, sometimes, the unexpected can happen. You might suddenly realise that your wedding gown doesn't fit just a few days before your wedding day.
When that happens, the temptation to panic can be quite strong. However, you shouldn't let the situation stress you out and ruin your excitement, as there are several things you can do to fix the situation. Here are some essential things you can do when your wedding gown doesn't fit.
1. Analyse the situation
If you know that the wedding dress is truly yours and is too tight or too big, you need to analyse the situation. The first thing you must do is to calculate the amount of time you have until your wedding day. Evaluate how tight or big your wedding gown is to help you decide on your options. If you only have a couple of days left, your options are limited compared to when your wedding day is still further in the future. Analysing the situation helps you identify which options will work for you.
2.
Try holding your breath or standing up straight
Sometimes, your wedding gown might only be slightly tight. In that case, it's relatively easier to fix the situation. Try getting your dress zipped by holding your breath in. You can also stand up straight so that your weight will have a greater distribution area. However, keep in mind that these options are only good solutions if your wedding gown is mildly snug. Otherwise, you must choose more drastic options, as you wouldn't want to look and feel uncomfortable on your wedding day.
3.
Have the dress altered
If your wedding dress is more than mildly snug, you have no choice but to alter it. You may need to do this, especially if your dress was altered the first time or if you've gained weight from the time you bought it. While you may be able to get slimmer before your wedding day, only you can decide if this is possible. If you're pressed for time, as your wedding day approaches fast, having your dress altered is probably the best option you must go with.
4. Rent another gown
Aside from altering your wedding gown, another great option when you don't have much time until your wedding day is to rent another gown. Evening gown rentals are popular for being cheap and convenient. Although it might be hard to search for a dress that looks similar to the one you originally planned to wear, you may be able to find another gown design that you'll love. Usually, rental companies offer a variety of beautiful wedding gowns.
Conclusion
Finding out that your wedding dress doesn't fit just a few days before your wedding can be stressful and worrisome. There's probably nothing you want more than to walk down the aisle wearing a stunning wedding gown that fits perfectly. While the situation may be a cause for concern, there's not much reason for you to panic. Hopefully, the essential tips in this article will help you fix the problem just in time for your special day.
Should you need professional assistance ensuring your wedding goes as seamlessly as possible, Blissful Brides is here for you! Blissful Brides is a leading wedding guide in Singapore that provides comprehensive packages covering everything you need to achieve a perfect wedding, such as wedding dress rental, venue booking, wedding photography packages, and much more.
Besides planning weddings, we also assist in preparing and conducting necessary Chinese wedding customs, such as Guo Da Li and Si Dian Jin. Don't hesitate to get a quote from us now, so we can start preparing for the wedding of your dreams!