5 Questions to Ask When Choosing Your Wedding Bands
2020-02-13


For some couples, choosing their engagement rings and wedding bands before they get married can be one of the most difficult choices during wedding planning. The ring has great sentimental value and represents your marital commitment to one another, and it is also something that you would expect to be wearing for a very long time – thus, factors like durability and style plays an important role in your decision.
Knowing how crucial it is to choose the perfect wedding band, we share a list of questions that you should ask one another before making the purchase.
1. Do you want your wedding bands to match?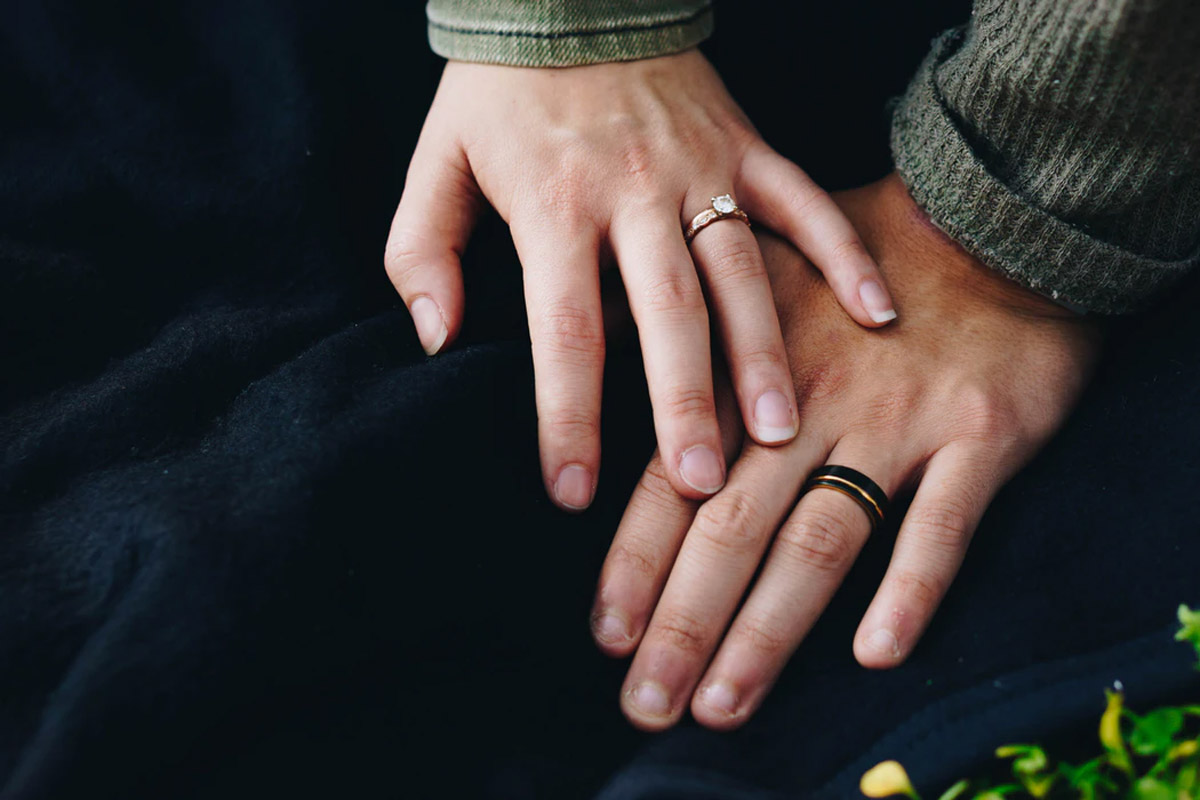 Source: Isaac Ordaz
Wedding bands are often thought to come in matching sets to demonstrate that you and your spouse have become one unit and belong together. However, an increasing number of couples are going the non-traditional route today with non-matching wedding bands so as to express their individuality and avoid one partner from feeling pressured to choose a wedding band that they might not necessarily love.
If you and your partner don't think that it's necessary for your wedding bands to be identical, you can consider choosing a design that best complements your skin tone and personal style instead.
2. What metal and colour do you prefer?
Ring designers and jewellery ateliers can give you a variety of metal and colour choices for the band. Metals vary between gold, platinum, and silver; while colours are commonly rose gold, yellow gold, white gold, and silver.
What you choose may also depend on the durability of the metal. If you want something that you can wear throughout the years without hardly taking them off, you will need a sturdy metal that can withstand the everyday wear and tear.
3. Should you customise a ring or choose an off-the-shelf design?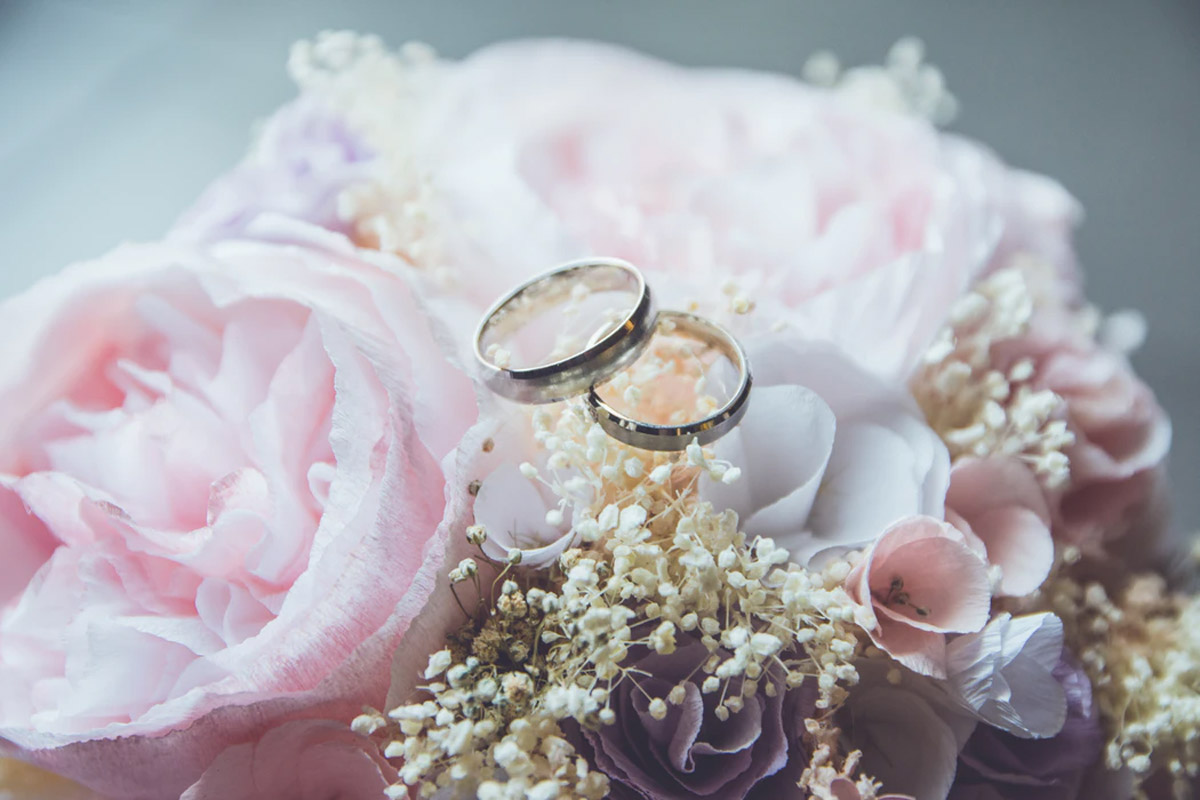 Source: Beatriz Pérez Moya
This depends on whether you want something off-the-shelf and ready-made or a bespoke design that's more unique and personal. A custom engagement ring may require a longer waiting time and cost more, though, so keep that in time for your budget and wedding timeline.
Take your time to explore the wide variety of wedding bands available so that you can get a better sense of what you would like for your ring and this will help in your final decision. Whether you prefer getting full control of the little details on the final look or you are set on a classic design, both still encompass your declaration of love.
4. What is your budget?
Typically, the bigger the diamond or the more exquisite the design is, the higher the price tag. Shop with your agreed budget in mind and consult with the sales assistant for options that are available at your price point. If a bigger carat is what you are going for, consider lab-grown diamonds as a more affordable alternative as compared to traditional mined ones. Knowing its monetary value, it will also be good for you to take out an insurance on your wedding band in the event of theft or loss.
5. Are you getting more than one ring?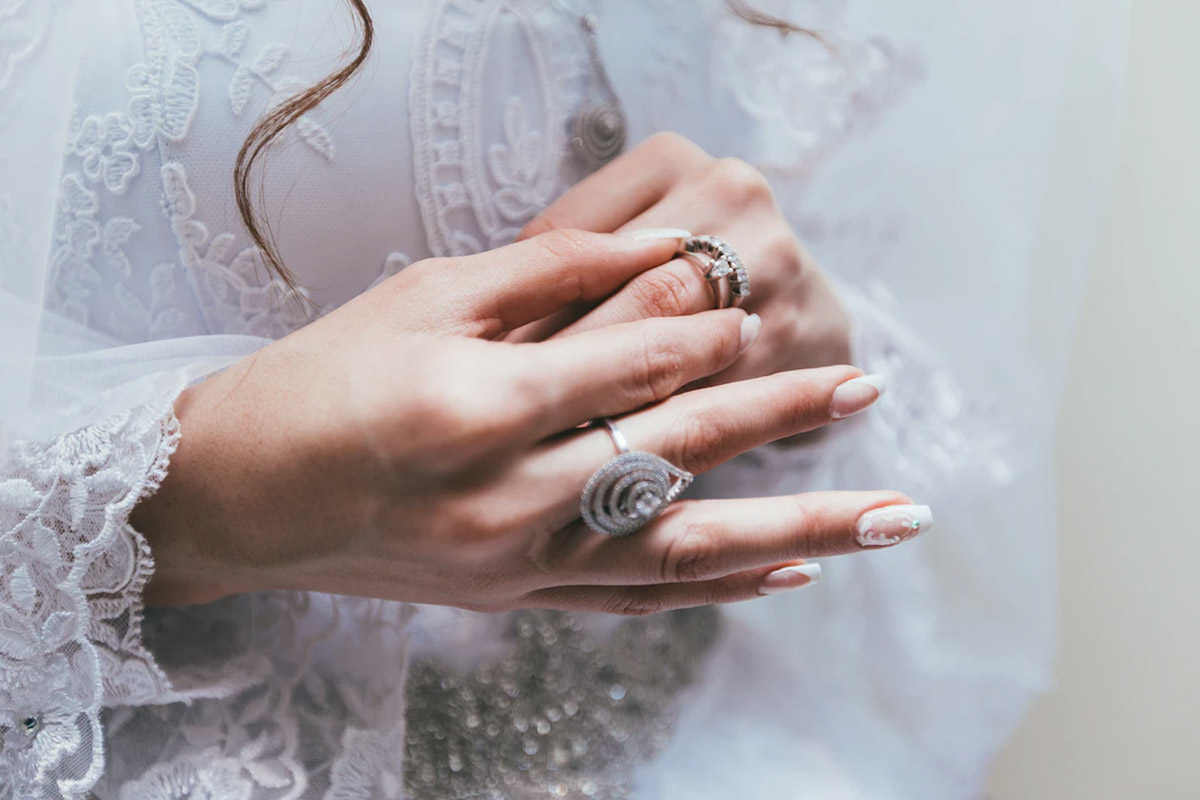 Source: Alvin Mahmudov
Today's wedding jewellery designs take on a more stylish and contemporary twist for couples who like to make a bold statement with their accessories. Bear these in mind when you pick out a wedding band – some of the ring-styling trends include stackable wedding bands that can be combined with chic, everyday rings.