5 Foolproof Ways to Save Money on Your Wedding Gown
2022-09-01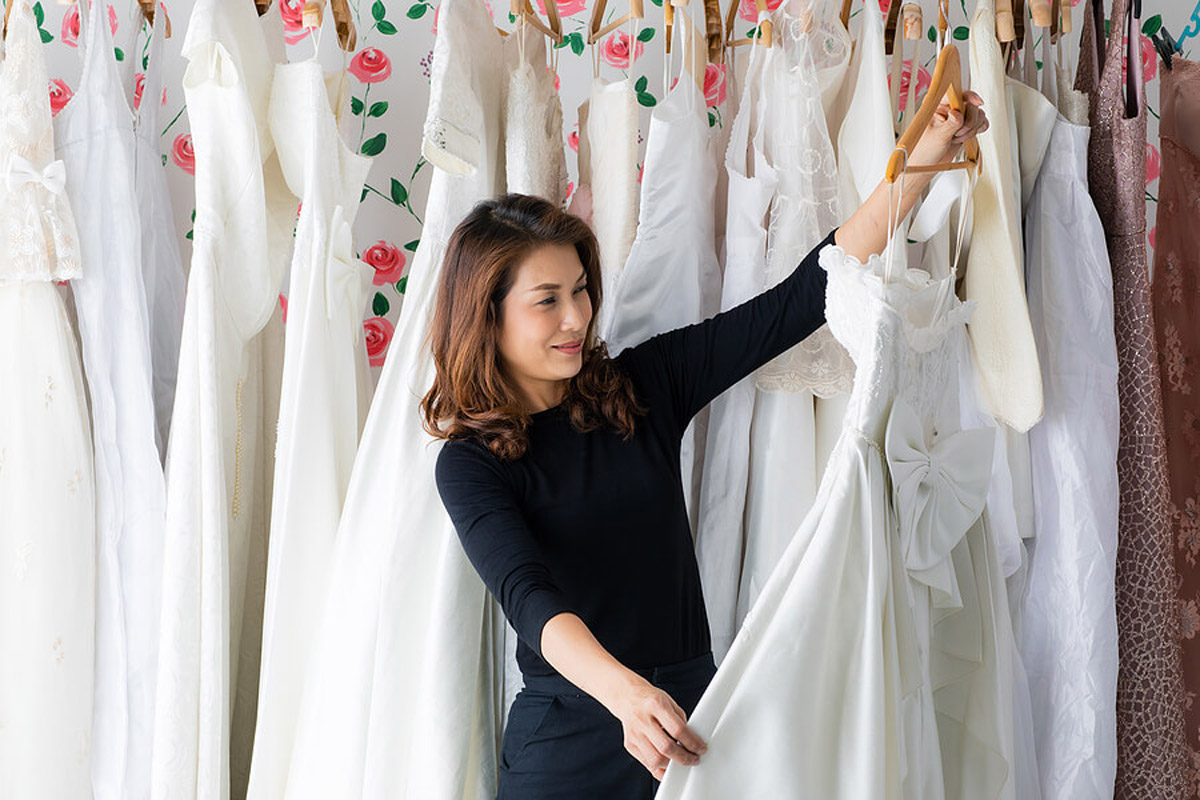 Almost every woman dreams of wearing a classy, elegant long gown on her wedding day. However, wedding gowns are notoriously expensive. And this is not just because these gowns usually require custom touches but also because they have an awful ROI – they are among the only garments expected to be worn only once.
In Singapore, the cost of a wedding gown can easily begin in the thousands, before you even add in the price of accessories and alterations. With that said, if you are one of those upcoming brides who are not willing to spend thousands of dollars on a single-worn wedding dress, this article is especially for you! Here are some of the most effective hacks you should follow to avoid blowing your wedding budget on a single wedding gown.
1. Rent a Wedding Gown
Men are not the only ones who can rent formalwear. Renting a gown is probably the best option for brides looking to cut costs on their wedding dresses. Through an evening gown rental in Singapore, you can wear a designer dress for only a fraction of its price.
In Singapore, evening gown rental is becoming increasingly popular, as more and more people realise how impractical it is to keep buying dresses that will only be hung in the closet after a single use. So, if you are not sentimental about having your future daughter wear your wedding gown down the aisle one day, dress rental is the best cost-saving option you have. You can already save bundles by simply renting your wedding gown.
2. Buy a Pre-owned Gown
If renting is not your cup of tea, you can still purchase your own wedding gown for a much lesser price if you choose a pre-owned one. Pre-owned wedding gowns can be quite a steal. As most women wear their bridal dresses only once, you can possibly get a nearly new gown for only a fraction of its initial selling price.
Much like rental stores, resale shops are also growing in popularity in Singapore. This is not surprising, considering that second-hand items are typically money-saving. Buying a second-hand wedding gown basically means finding what perhaps was a $5,000 dress that has been dramatically reduced. Often, a used gown costs less than half its original price.
3. Opt for a Simple One
Most wedding dress materials, such as the laces and beadings, are expensive. Hence, if you are trying to lower the cost of your bridal gown, you should opt for a classic one with little to no embellishment. A simple gown without many embellishments can significantly reduce the price tag. To ensure your wedding gown does not appear dull, you can use accessories to dress it up and achieve the look you are after.
4. Avoid Custom Changes
Unsurprisingly, requesting custom changes to your wedding gown can cost a lot of money. Most of the time, making special alterations to a couture gown, such as altering the neckline's shape or changing a sleeve, can cost as much as $300 per adjustment. So, if you do not want to spend excessive money on your wedding dress, look for a gown that you love just the way it is instead of trying to transform the one you have into something else.
5. Scout for Discounts
There are stores in Singapore that offer bridal-related discounts and giveaways from time to time. You should keep an eye out for these discounts and promotions, as they can help you pull off your dream wedding without spending too much. If you are lucky enough, you could win your dream wedding gown or find coupons from some of your favourite designers. Many bridal brands usually post these updates on their social media pages, so make sure to follow your favourite ones now.
Conclusion
While wedding dresses are notorious for having very steep prices, you do not have to go beyond your budget just to achieve your dream wedding. By following the tips shared in this article, you can get the bridal gown that suits your beauty perfectly and personality without spending thousands of dollars.
To further help you find the ideal wedding dress for you and your budget, Blissful Brides is here! We are an all-inclusive wedding guide in Singapore that can help you prepare every aspect of your dream wedding – from the wedding gowns and tuxedos to the reception food and venue – with relative ease! Get a quote from us today, so we can start planning your most elegant yet cost-effective wedding!