Best Wedding Magazine in Singapore
2017-09-27

Best Wedding Magazine in Singapore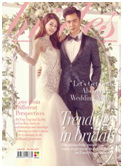 We want to make sure you have the best wedding experience possible and that is why we have many services to offer. We have the best wedding magazines, the best web services, and also hold wedding shows as well. We are the go to place for your wedding needs. We want to help you make your big day special.
We have wedding magazines that will hold information that will help you through all your planning stages. Our magazine will help you plan the perfect ceremony and dinner. We will help you by giving you a selection of the best vendors located in Singapore. We also will help you locate the best places to have your ceremony at. We want your day to be special.
Our priority is you, your wedding, and your perfect day. We want you to have the perfect wedding so we want you to have all the necessary equipment to be prepared for your day. You need to have photographers, vendors, and of course a honeymoon location.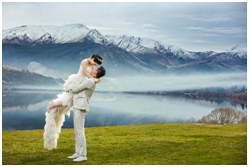 Our wedding magazines will help you locate a number of photographers locally and it will exhibit some of their work. Some photographers specialize in certain work while others specialize in another. Some prices vary as well with packages so we want you to have the option to choose. We want you to be pleased and have everything you need.
Vendors are a huge part of a wedding and we also list a huge amount of vendors as well with their specialties. Your day should be filled with good food, family, and friends. This is one of the most important parts of your day, so you want to have the best vendor possible.
Also, of course, your honeymoon location is the last stage of your big day. This is one of the most important as well. It is a moment you will cherish forever and that is why we provide a number of the hottest places that are trending right now. The most romantic getaways for newlyweds.
Our goal as a wedding magazine in Singapore is to make sure that you are stress-free. Stress will make your day terrible. We want your day to be as easy going and fun as possible. All your dreams should be coming true on your special day and that is why we want you to have had every necessary tool and resource to plan this day. This day takes months and even years of planning. You plan what you want so you can enjoy this day. Let us help you plan this day with as little stress possible.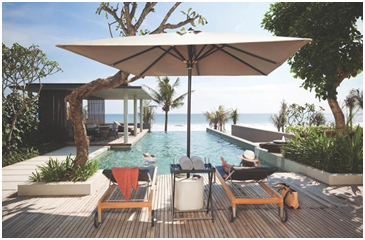 When planning a wedding, if you feel stressed out, grab a cup of coffee, tea, or your favorite drink and then grab your wedding magazine and read. This will help you decide what the next step is in the planning process. If you do not know what to do this is a very helpful tool to use. Wedding magazines are a very useful tool and we should all take advantage of them!