5 Meaningful COVID-19 Wedding Trends That Are Here To Stay
2021-06-22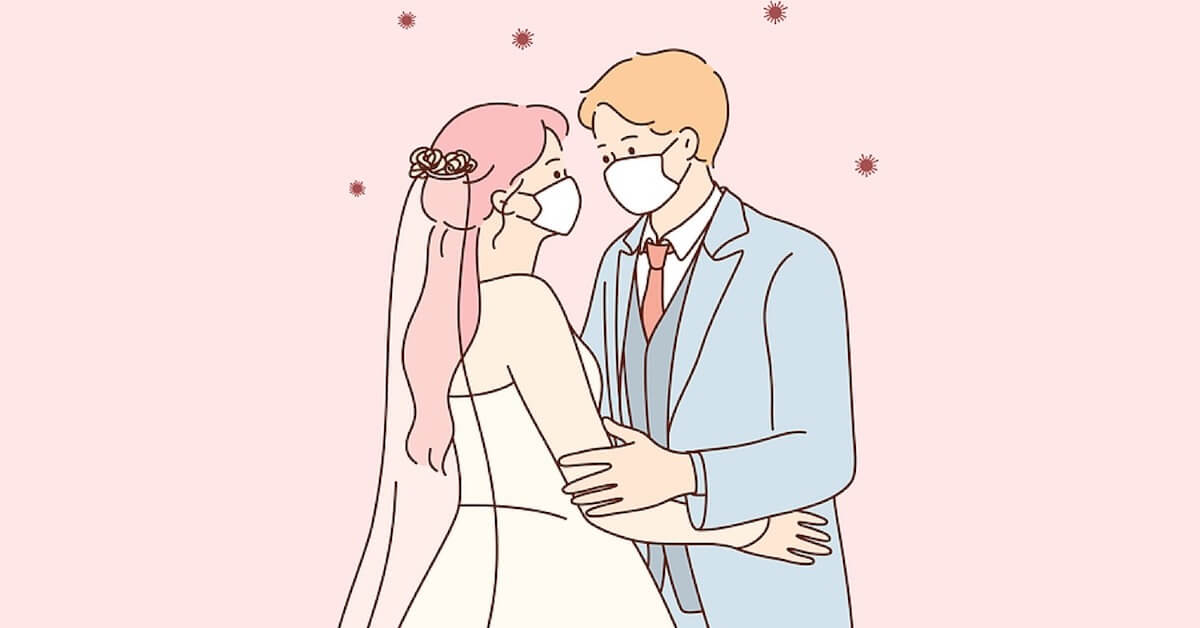 Wedding planning is typically seen as a stressful process. And with the outbreak of the COVID-19 pandemic, coordinating one's nuptial affairs has been the greatest challenge yet.
But again, every cloud has a silver lining where amidst the chaos, change and creativity are soon to follow. You can still enjoy a blissful once-in-a-lifetime celebration that you've always dreamt of; all it needs is just re-imagination, adaptability and a little compromise.
Out of many post-pandemic wedding trends, a couple have proven to be especially innovative and gained popularity among brides-to-be. So if you're starting to plan your dream wedding, be sure to check out these five post-COVID trends that we all fell in love with and are definitely here to stay even when the pandemic subsides!
1.
Smaller Ceremonies and Micro-Weddings

Small ceremonies and micro-weddings are among the top few wedding terms that have been gaining traction. The beauty of these intimate celebrations is that the focus is on the couple itself!
This trend has been rising in recent years, and with the pandemic still in (rather) full effect, there's greater reason to keep the guest list small for a safe celebration. Many brides have removed lengthy guest lists and spacious ballrooms from their wedding itinerary and instead, started their hunt for smaller wedding venues in Singapore.
If the idea of an intimate wedding speaks to you, consider either a minimony or a micro-wedding. Mimimonies, in particular, are solemnisation ceremonies that only involves the couple, a handful of members of the wedding party and the officiant.
But if you're looking to include more loved ones, then perhaps a micro-wedding is more suitable. They'll allow you to hold a reception of up to fifty guests. Of course, all these capacities should appropriately comply with COVID-19 wedding restrictions.
On this big day, you'd want to share the joy with those that matter to you most. Immerse yourself in the perks of this "mini" nature: you can spend more quality time with your loved ones rather than dividing your attention in a room full of guests.
A smaller wedding also helps to save on wedding expenses and have enough budget for other items you might have otherwise have scrimped on.
2.
Elaborate Yet Sustainable Gifts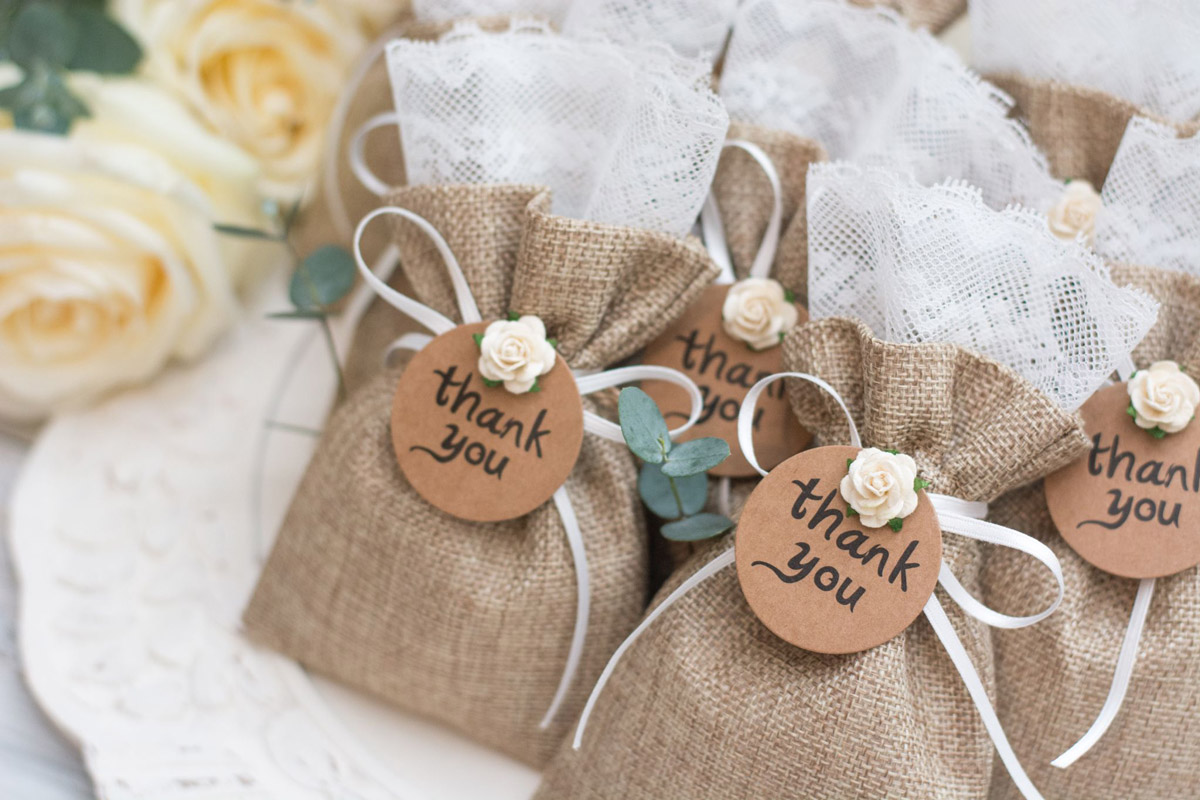 And with a larger budget to spend, many couples are taking their wedding aesthetics up a notch.
Instead of long guest lists, enhancing the intimate experience for the guests has become a priority. A smaller guest list also allows couples to accommodate the guests' preferences when it comes to the wedding catering or door gifts, all to make the experience just a tad bit more personal.
A green wedding becomes easier and more feasible to plan as well. The flexibility in the wedding budget offers more room for eco-friendly options, which understandably may cost more to enact.
Sourcing eco-friendly wedding gifts (maybe even DIY-ing gifts such as beautifully customised reusable bags or gift cards made from recycled materials has become the way to go! You could also craft a wedding menu made from locally sourced ingredients to promote sustainability and support the local economy.
Who doesn't like exercising their creative juices while saving on wedding expenses a little? If you're keen on more DIY craft ideas, get inspiration here.
3.

Live-streamed Wedding Ceremonies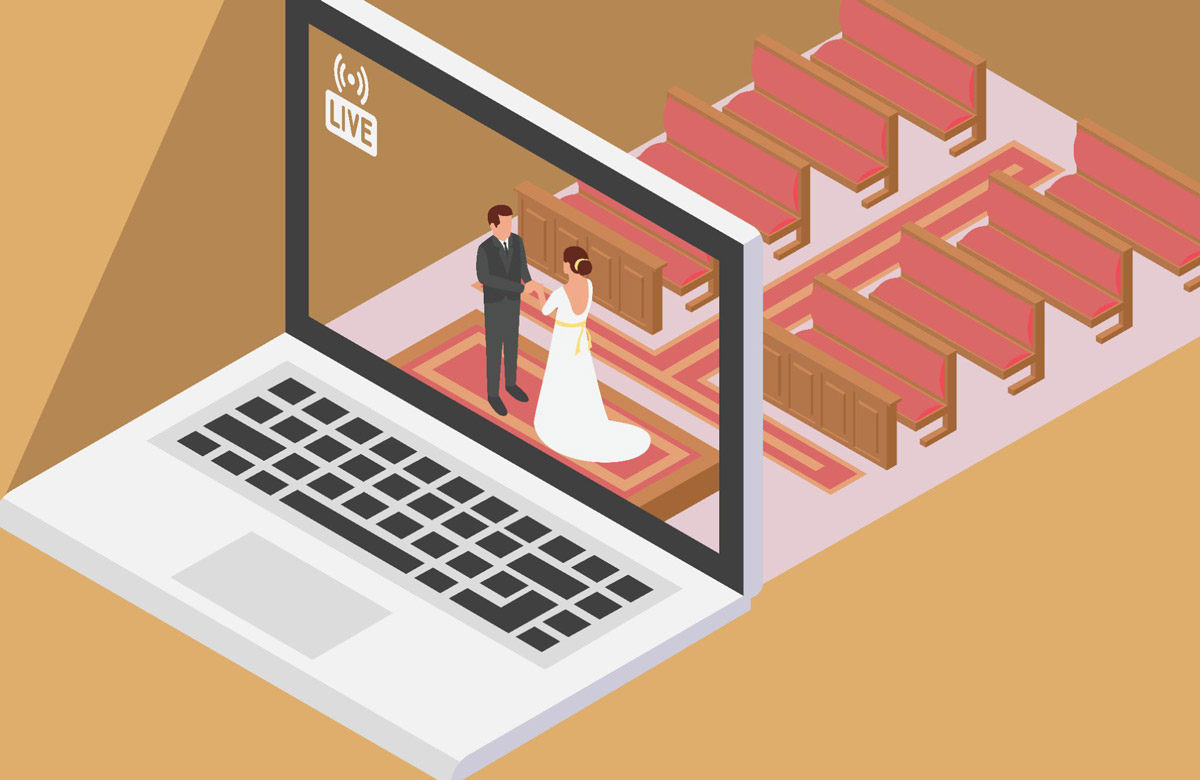 If it means the world to you to have all your loved ones witness your wedding, then fret not. There's always the option to stream your wedding online.
Live streaming your wedding also provides a way for your friends and family residing overseas to be involved in this joyous occasion. From wherever they are, you'll be able to receive their blessings personally from their screens.
Live streaming is also less costly as compared to accommodating a large capacity of guests at the wedding. With the use of virtual games and quizzes like Kahoot or improvised PowerPoint presentations, there are so many interactive ways to tell your guests just how much their (virtual) presence means to you.
4.
The Appearance of Non-Traditional Wedding Attire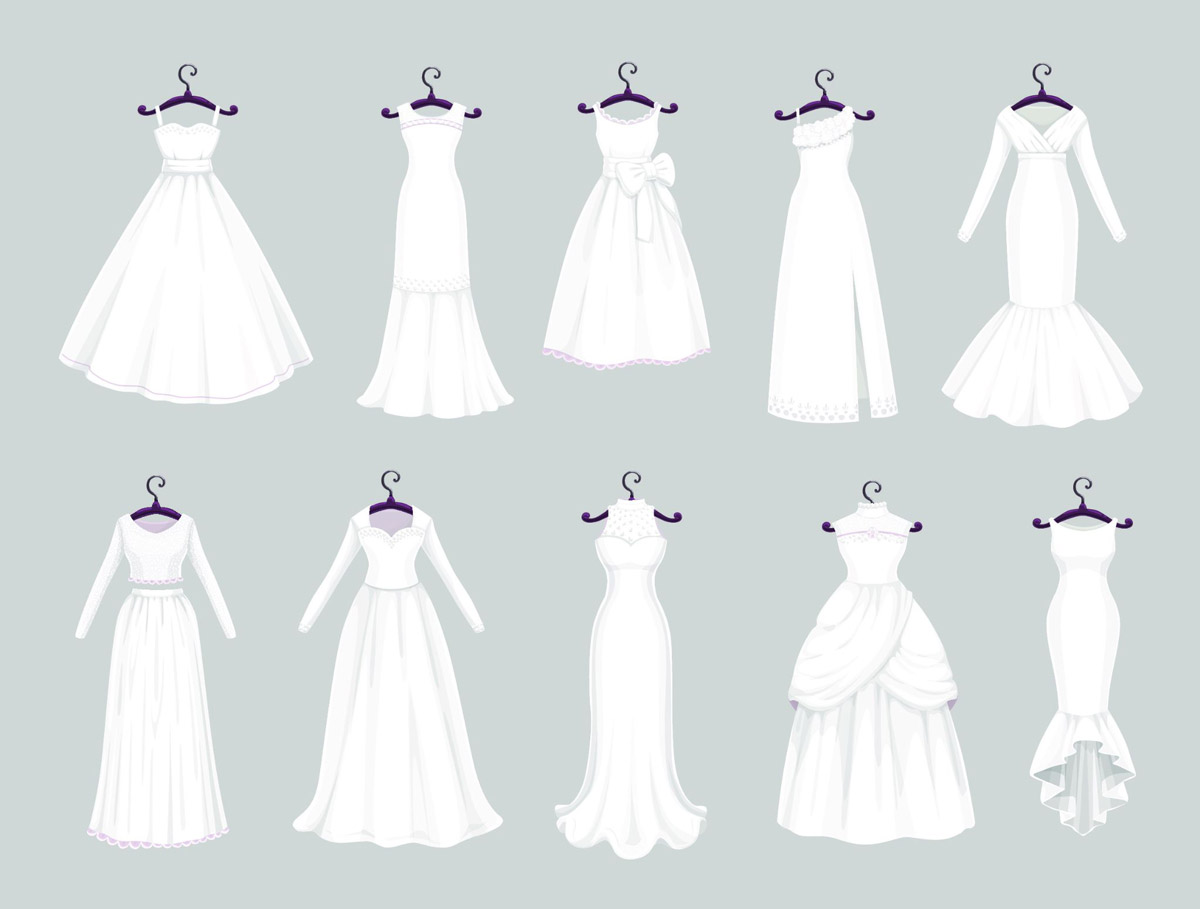 Additionally, a more intimate setting allows for less formal attire. Contemporary is the new look! If you're not one for long gown dresses or the traditional need for wardrobe changes, then why not choose an outfit that is more comfortable and more befitting to your wedding theme!
Many brides have moved away from dreamy white pieces to vibrant bohemian dresses for the occasion. With that being said, the converse is true too — a small setting should not inhibit you from wearing the extravagant bridal gown of your dreams. That's the beauty of weddings; it's your one special day and you are entitled to switch traditions up and wear your heart on your sleeve.
So long as you're happy, who's to dictate what you can or can't wear for your wedding? You get to redefine what a wedding dress means to you!
5.
Online Wedding Shopping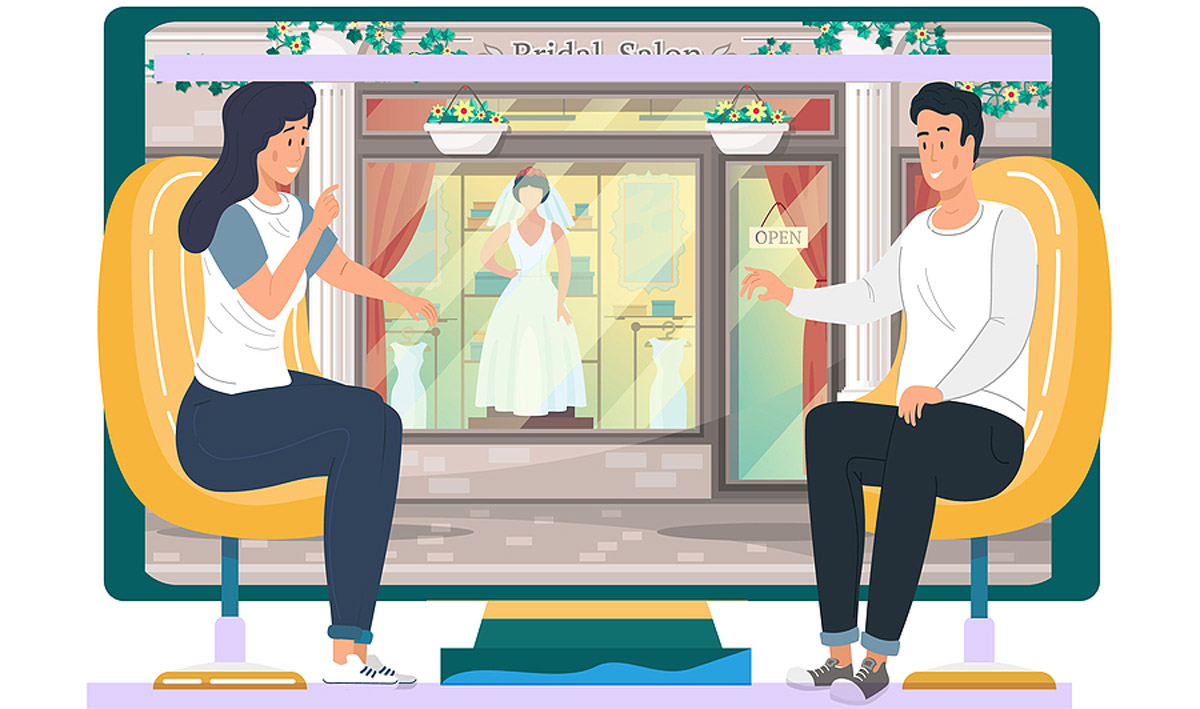 Need some inspiration for your ideal dress? Given current circumstances, bridal boutiques have caught up and adapted to the changing demands of this pandemic — many are now offering their concierge services online as a default.
You can even catch virtual wedding fairs like our Blissful Online Wedding Show (BOWS) that were once featured as major on-site wedding showcase events. But now, thanks to technology and the internet, you can rest assured that safe distancing measures or busy schedules won't get in your way of finding the ideal dress.
But more than a safety measure, shopping online for bridal items brings with it a few benefits. If you need a second opinion from your gal pals, you won't need to go out of your way to arrange for a physical consultation. Simply share with them the virtual link and rope them in your dress hunt.
And, of course, having online consultants means that you can easily seek advice and follow up online with your chosen bridal shop in Singapore.
Speaking of Online Consultants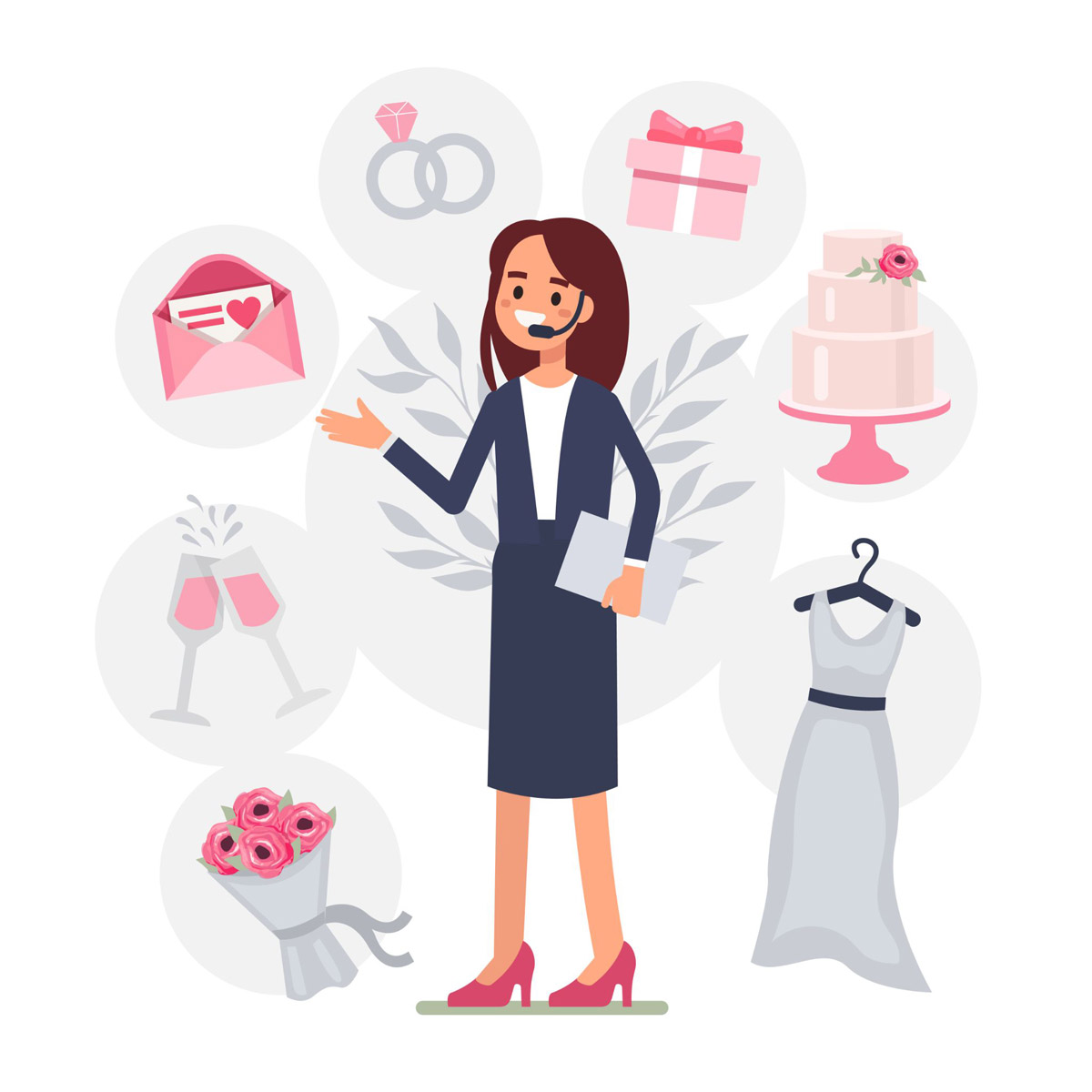 As it turns out, the restrictions imposed in response to the COVID-19 pandemic have impeded wedding plannings to an extent insofar as given more flexibility as well. These emergent wedding trends may even be more desirable than traditional wedding customs, possibly becoming the new norm for weddings in the years to come.
If you are looking to tick off items on your wedding planning checklist but unsure how to start due to the COVID-19 restrictions, there's no shame in seeking a third party for help!
Check-in with our complimentary Blissful Brides Concierge by simply filling up this form — we'll help you streamline your wedding planning process to your needs.