Maximise the Intentionality in Your Intimate COVID-19 Wedding
2021-04-26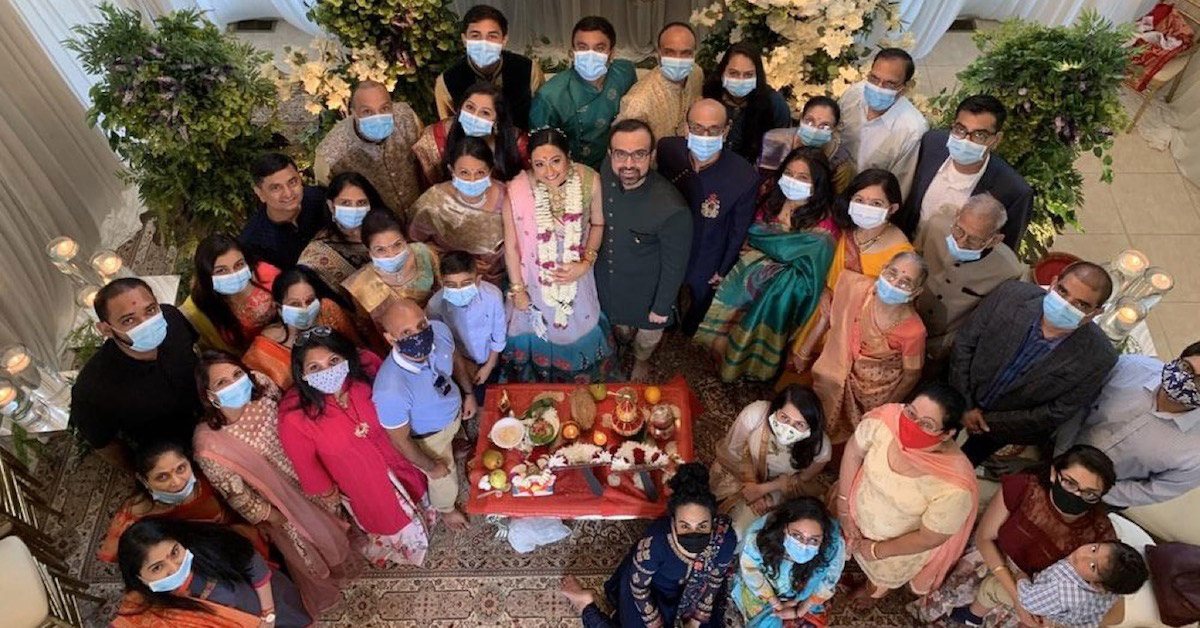 Source: AMISH THAKKAR on Unsplash
Weddings might be traditionally known as big affairs, but if you're looking to host a smaller and more intimate wedding reception in Singapore, there's no shame in that either! Especially with the current safe-distancing restrictions and limited guest lists, intimate weddings have been on the rise and gaining popularity.
With that being said, having a small wedding doesn't mean that you're scaling down the celebration. In fact, it offers you more opportunities to go big on the celebration when you have more time and energy to consider intentionality into your wedding planning! So use these five quick tips to keep your wedding small but maximise the intimacy it brings.
1.
Amplify Your Safety Elements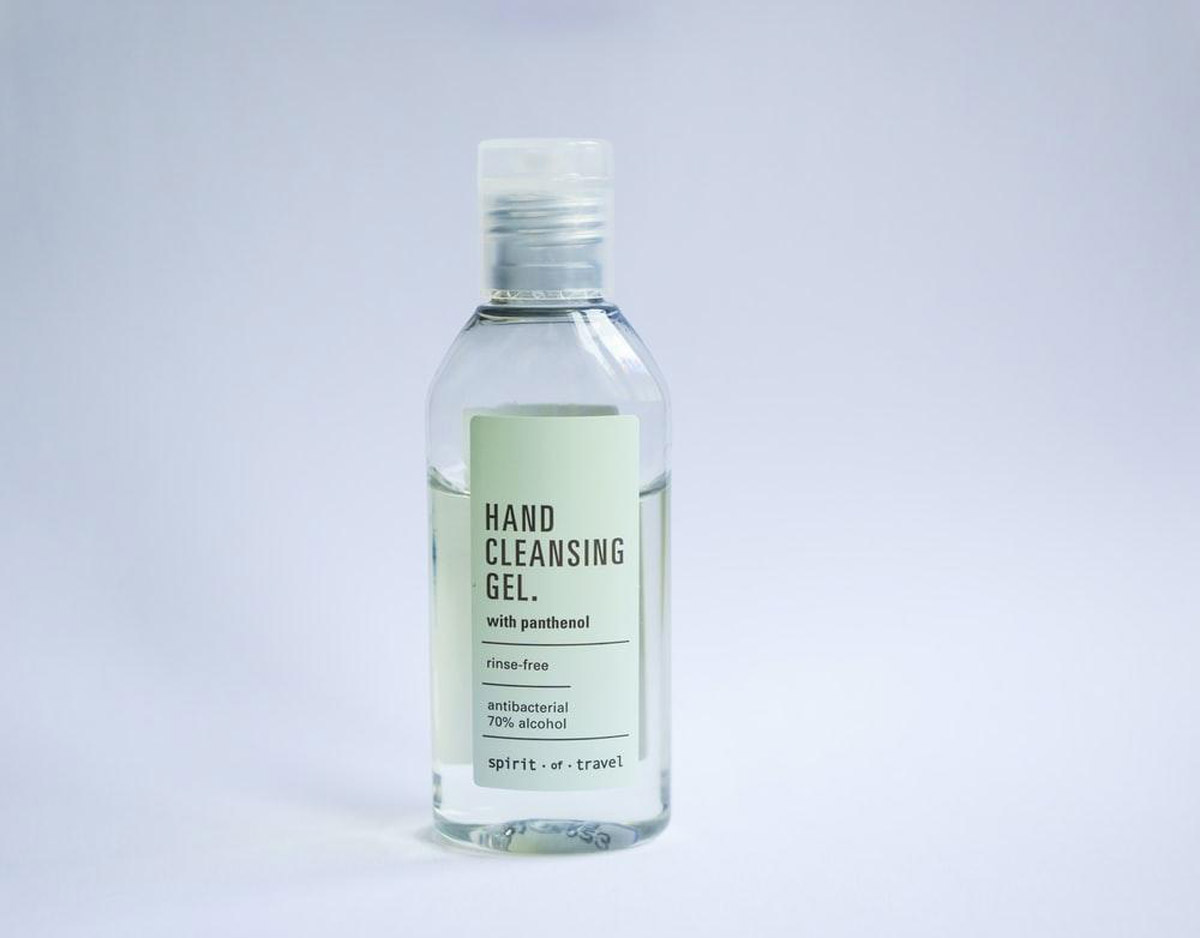 Source: Neil Bates on Unsplash
Hand sanitisers and safe distancing signs have become essential components to COVID-19 guidelines, so why not include them as part of your wedding decorations? You'd want to make sure your guests are well-protected while enjoying the celebration in peace.
To remind guests to adhere to safety restrictions and be mindful of sanitation, consider using fun and quirky quotes, such as "spread love not germs" at your sanitising stations. This might even elicit a few giggles here and there.
Or perhaps double up your sanitising bottles as table decorations! Take your guests' mind off the mundane COVID-19 restrictions by getting creative with your safe-distancing labels. Consider designing safe distancing floor stickers to your theme and block off the seating arrangements accordingly with these 'reserve' labels. This touch will definitely be a memorable touch to your wedding décor!
2.
Guests as Part of the Wedding Story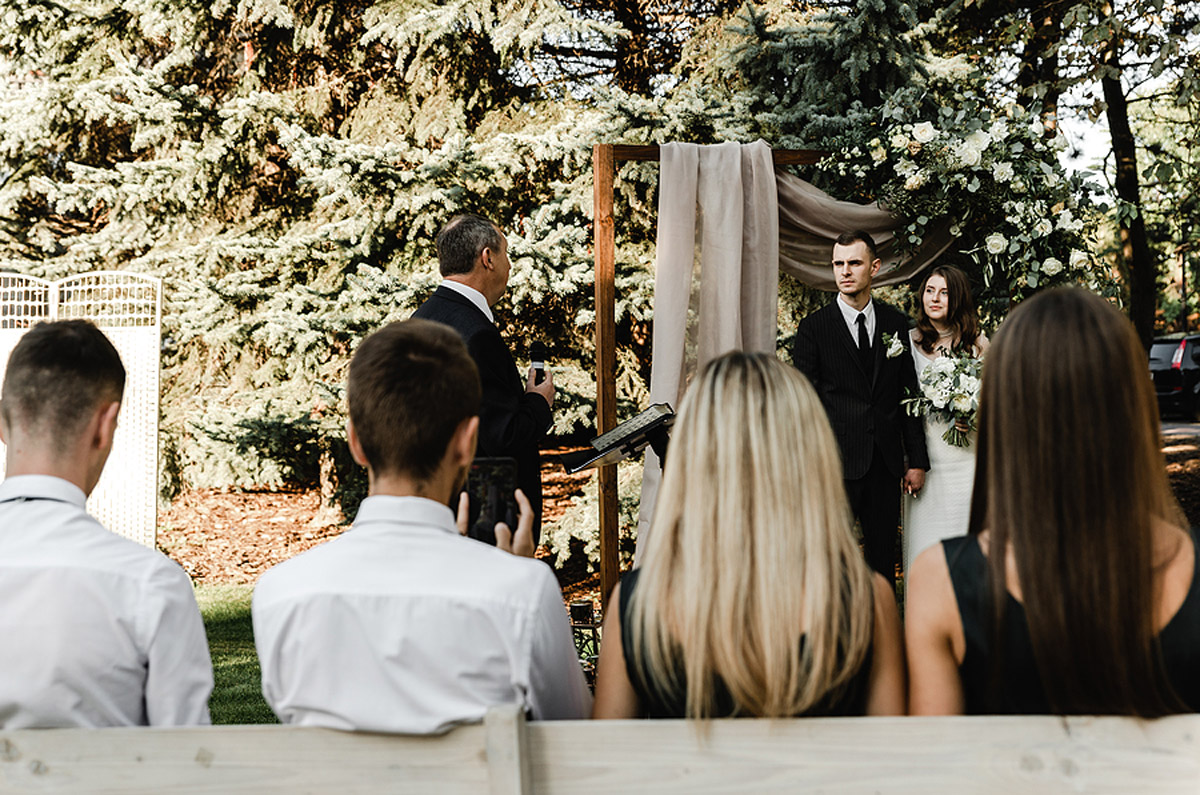 An intimate wedding also means more time for the people who matter to you most – more time to include your beloved guests in the celebration!
Say goodbye to the wedding couple's routine of hopping from table to table for a mere word of thanks and group photograph. Swap out the wardrobe changes and march-ins and swap in time to reconnect with your loved ones instead.
This gives you more opportunity to strike meaningful conversations and perhaps even bring your guests in small batches over to the photobooth to snap some exclusive photos together. Minimise the number of guests but maximise the interactions and fun!
3.
Finish Things Off With Personal Touches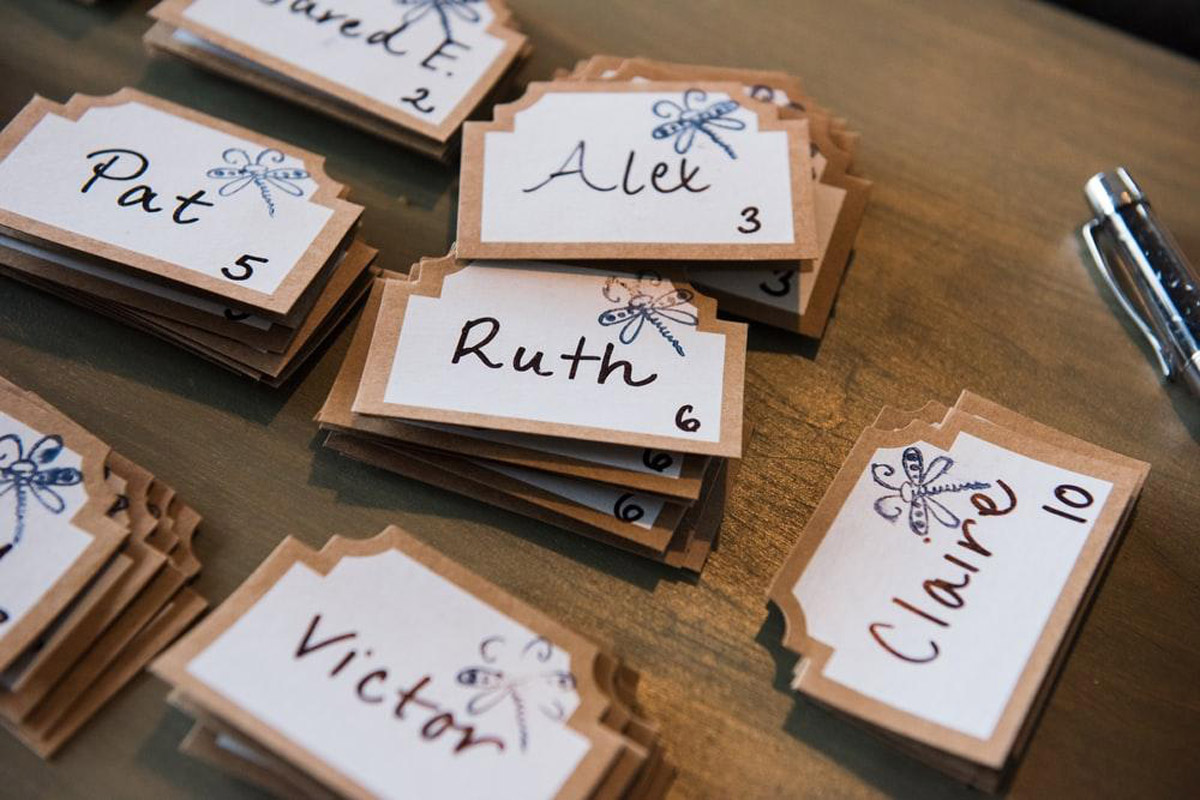 Source: Christina Victoria Craft on Unsplash
Realistically speaking, when you have a smaller guest list, you'll be able to devote more time, attention and resources to preparing heartfelt door gifts. And when else would be a better time to properly appreciate those who have mentored and journeyed with you and your partner, or perhaps, even match-made the two of you together?
Personalise the wedding gifts of this special lot of guests you've invited by specially name-tagging them or adding sincere handwritten note describing your friendship with each individual. If you need more ideas on personalised doorgift, we have great suggestions here too!
All in all, take advantage of the wedding favours as a chance to let them know how much you appreciate their presence during your special day. These customised gifts become doable when you have a smaller guest list.
4.
Pick a Thoughtful Venue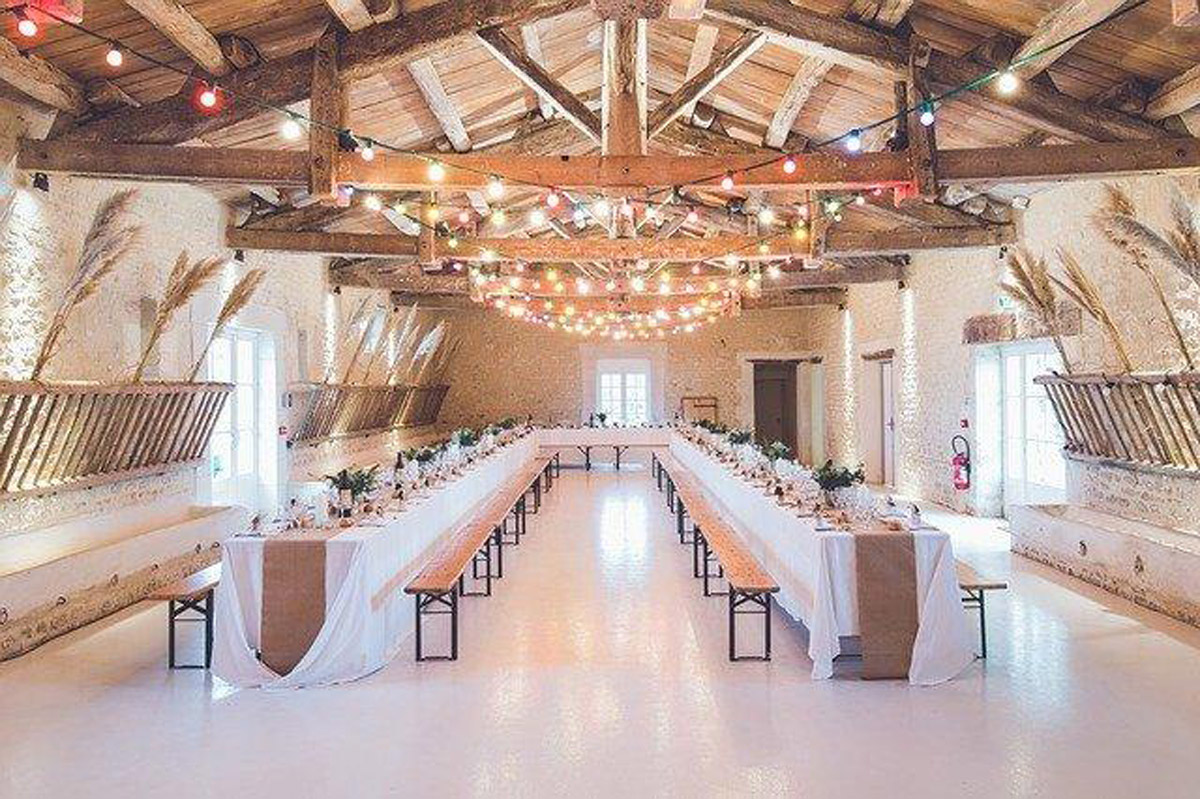 Source: StockSnap on Pixabay
A wedding venue is key to setting the mood for your wedding, especially when your guests trickle in and wait for the ceremony to start. Without the need for large ballrooms or event halls, consider affordable wedding venues in Singapore that offer you more wedding theme options!
Whether it's that café you and your partner often patronise, or a gorgeous rooftop restaurant that overlooks the Singapore River (like at Grand Copthorne Waterfront Hotel), guest capacity is no longer a worry for your dream venue. Choosing a venue that speaks on behalf of your theme will save the need for over-the-top decorations.
Seeking Third-Party Opinions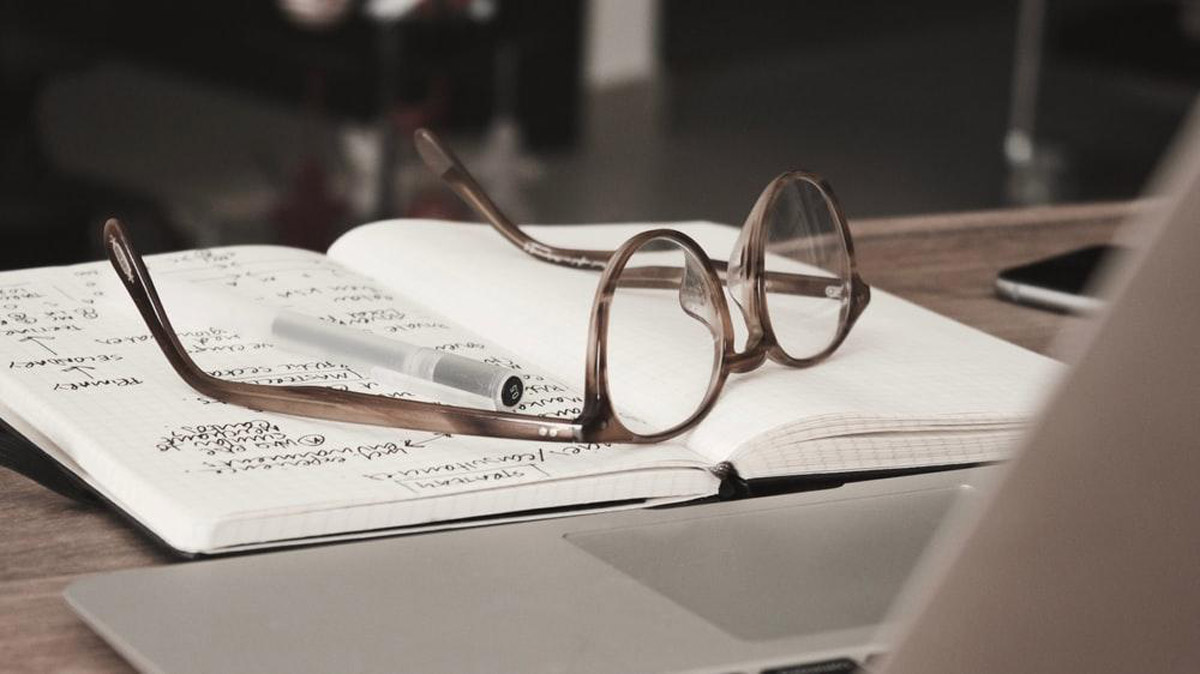 Source: Dan Dimmock on Unsplash
When it comes to planning an unconventional wedding, there are more benefits to reap when hearing thoughts from a third party. There'll be wedding ideas you want to experiment with but appear tricky to execute.
But with our experienced consultants to assist you through the complimentary Blissful Brides Concierge, you'll receive resources and handy tips to arrive at your wedding decisions in no time. To plan quickly and relieve the wedding load off your shoulders, fill up this form and let us be a part of your intimate and intentional wedding.