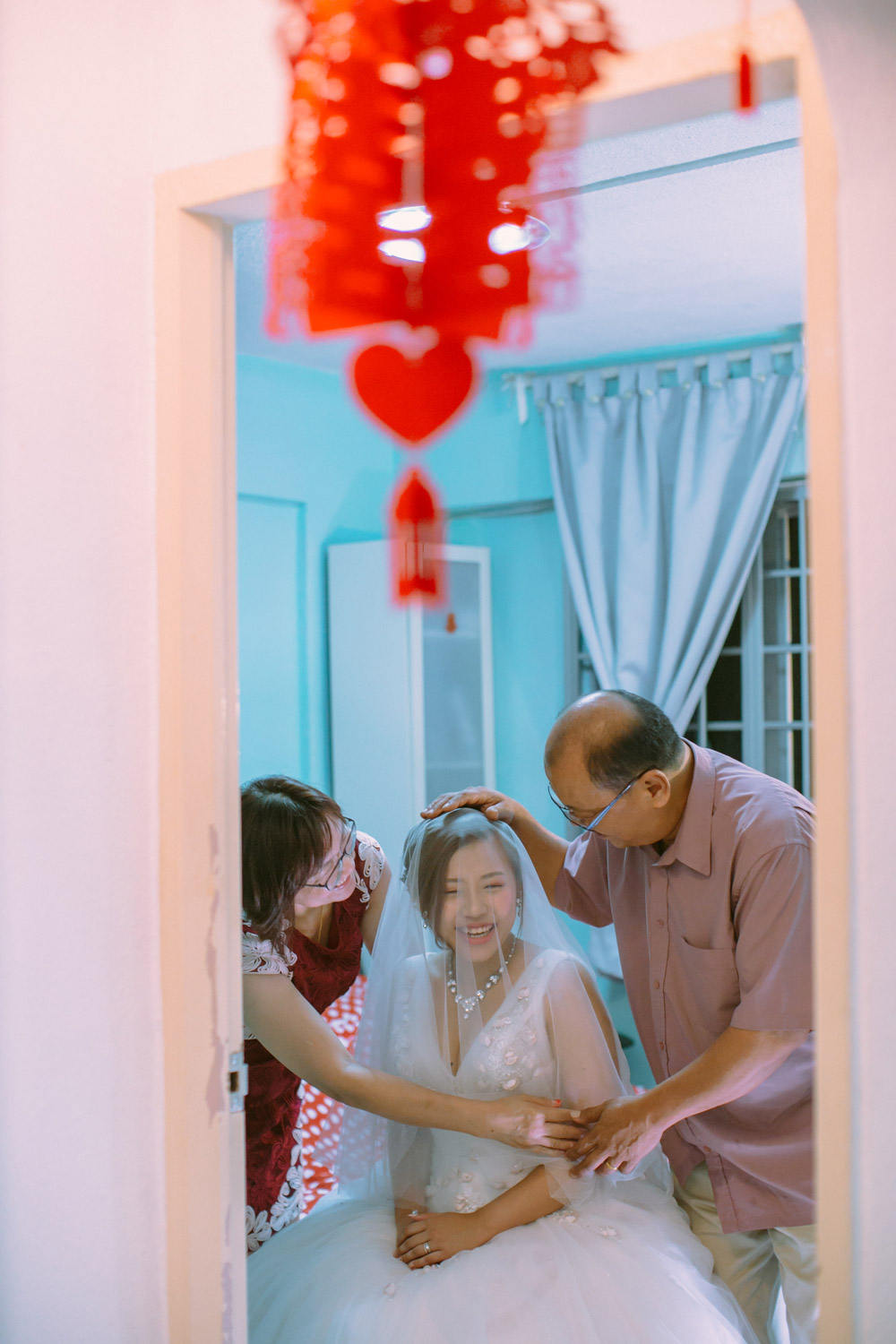 The love story
Aaron: Irene and I met at our previous workplace. Initially, I found her outgoing personality a little intimidating. Despite that, I found her cute especially with her then, short haircut.

However, she did not have the best impression of me. My voice, according to Irene, was deep and coarse. When she first heard it, she took me for a heavy smoker or as someone who partied constantly. Thankfully, we had multiple opportunities to get to know the other and I was able to reveal that I am more of a homebody – the total opposite of her assumptions.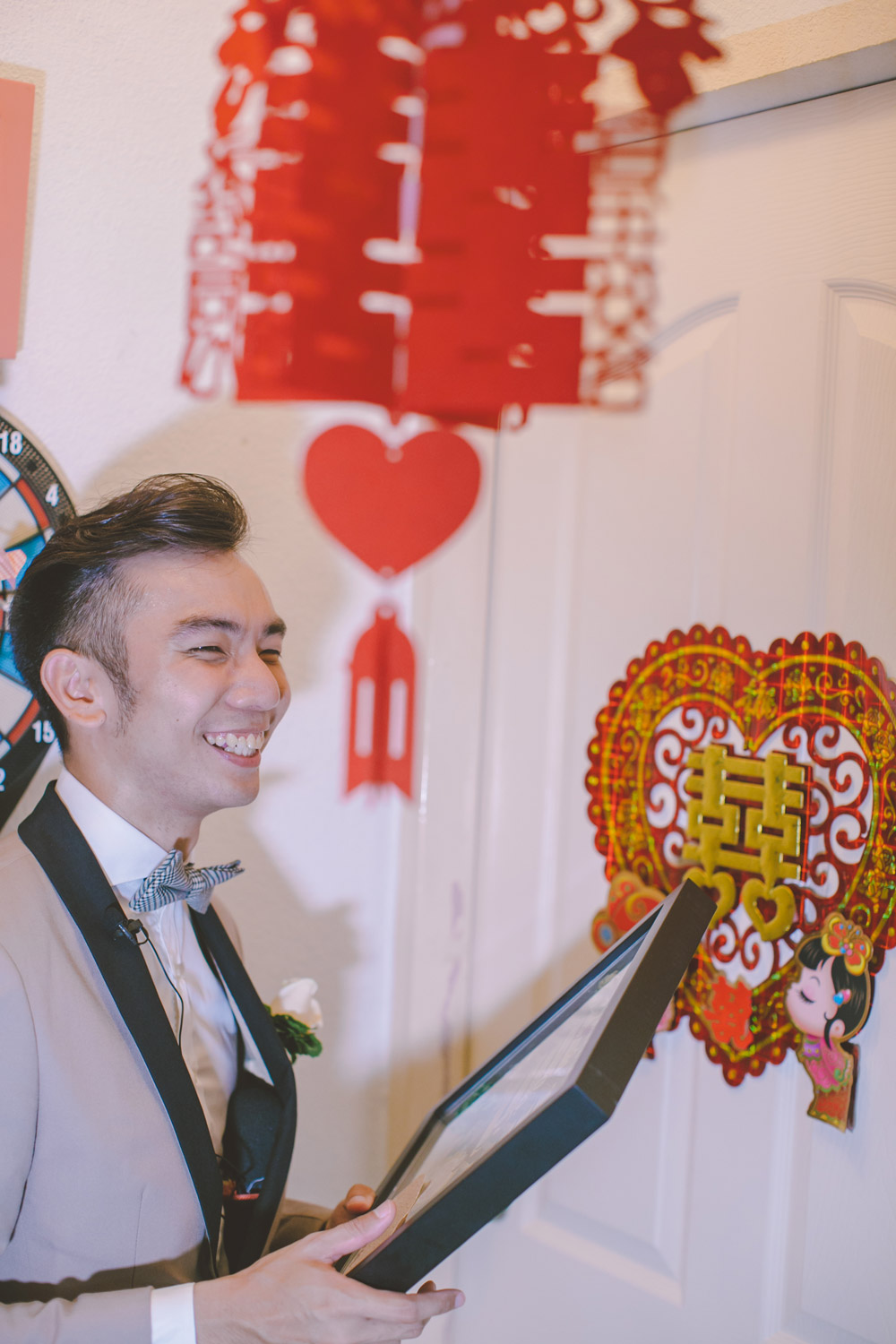 Through these interactions, I realised we had similar interests and ideals. We constantly spoke and I eventually fell for her. One night, I confessed my feelings to her and lucky for me, the feeling was mutual.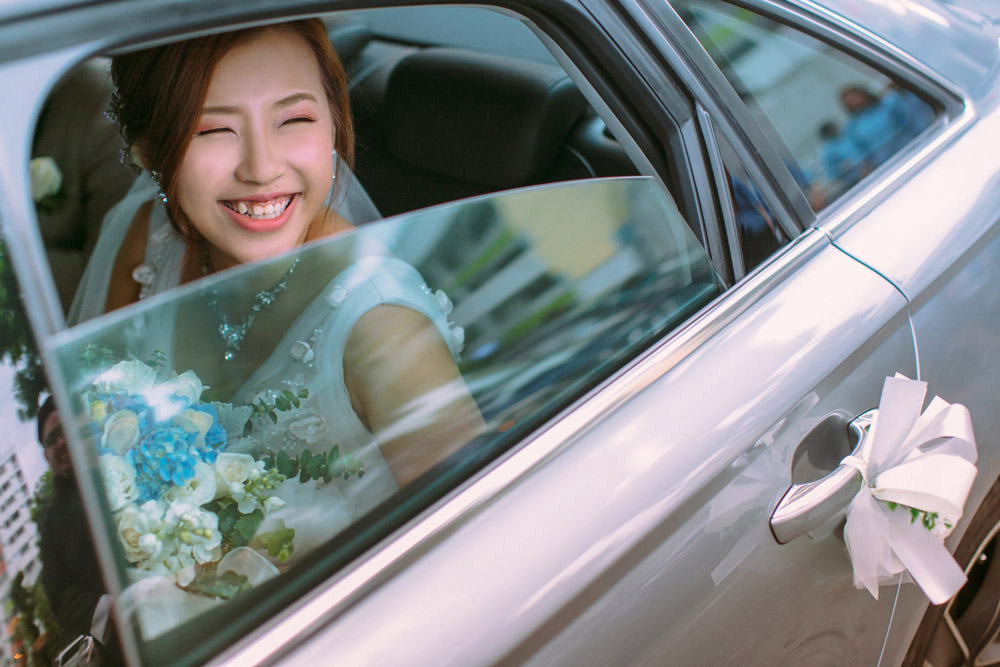 The proposal
Aaron: I popped the question around the same time as our third anniversary. Before planning for the proposal, I had secretly met up with her parents for dinner to seek their blessings for Irene's hand. Her parents' blessings were extremely important to Irene.

With their blessings, I started to plan for the proposal. I wanted her family and closest friends to be involved in the proposal and contacted some of them friends through Facebook. They were all exceptionally helpful and helped me contact the rest of her friends.

I wanted to propose at Woodlands Jetty, where we had our first date. My friends, family and I met up to discuss my plan as well as to organise a walkthrough for the actual day. We even went down to the jetty beforehand to mark out positions for the flow of events. 

The proposal was a success! I think Irene was pretty surprised by the proposal and with how everything unfolded.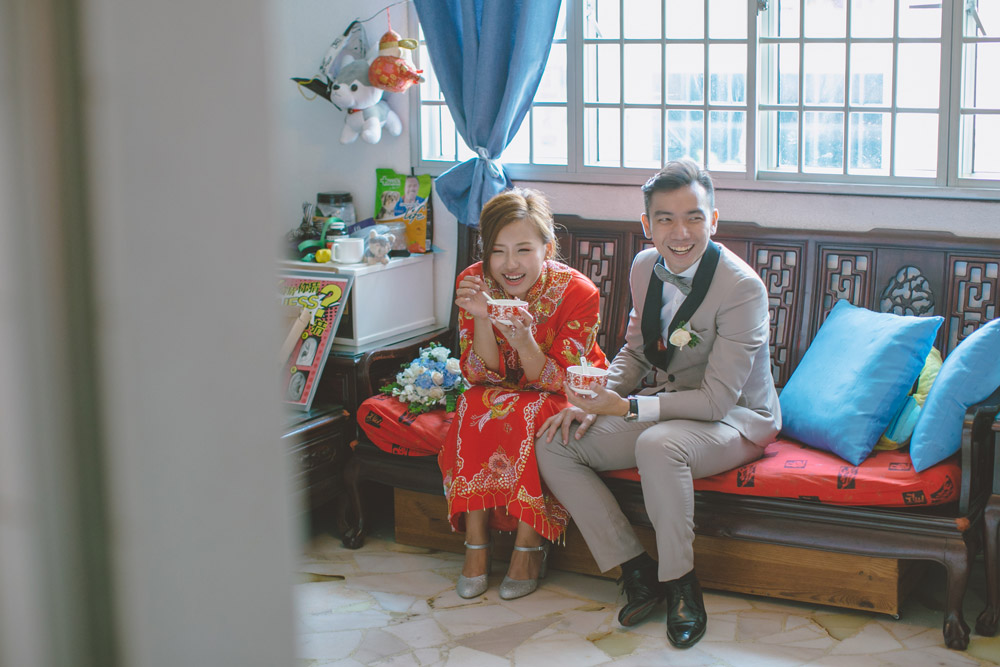 Bridal Style
Irene: I signed with Z Weddings as the boutique's range of gowns really impressed me. I wanted something that will flatter my figure and decided on an A-line gown.

My gown had a V-neck which elongated my neck and accentuated my figure. The dress was also adorned with flowers and pearls that glistened under the lights, making the gown a really unique piece.

For my evening gown, I chose a blue and purple dress that emitted the vibes of a fairy. I liked how the additional details around the bust area complemented the dress.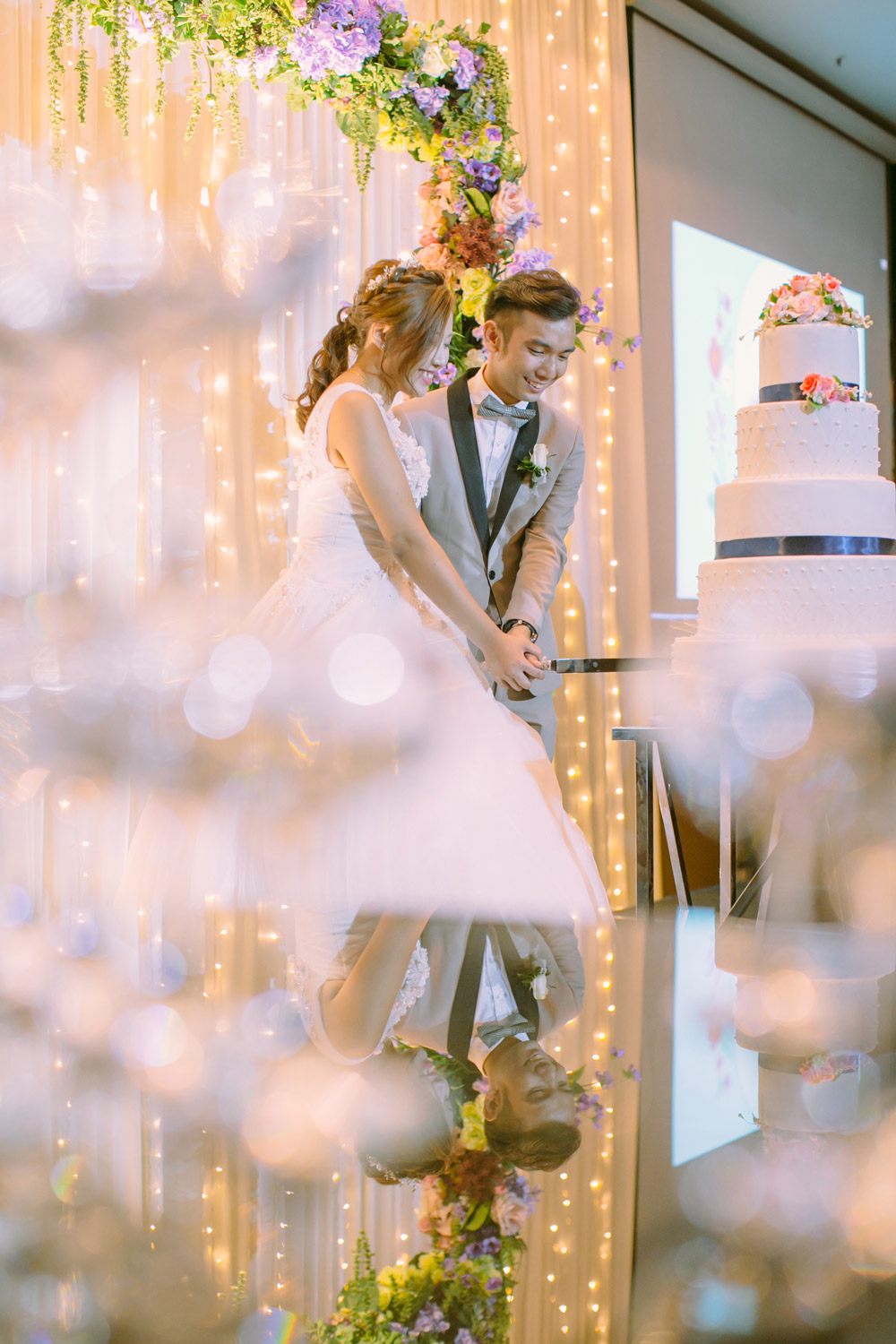 The reception
Aaron & Irene: We were quite lucky as the first and the only venue we visited checked all our boxes. It was pretty much love at first sight for the both of us the moment we set our eyes on Concorde Hotel's square and pillarless ballroom. This was important for us as we could see all our guests when we were on the stage.  Another significant detail for us was to ensure that our wedding celebration would not financially burden our guests. Thankfully, it all worked out for us as the cost of the banquet was within our budget.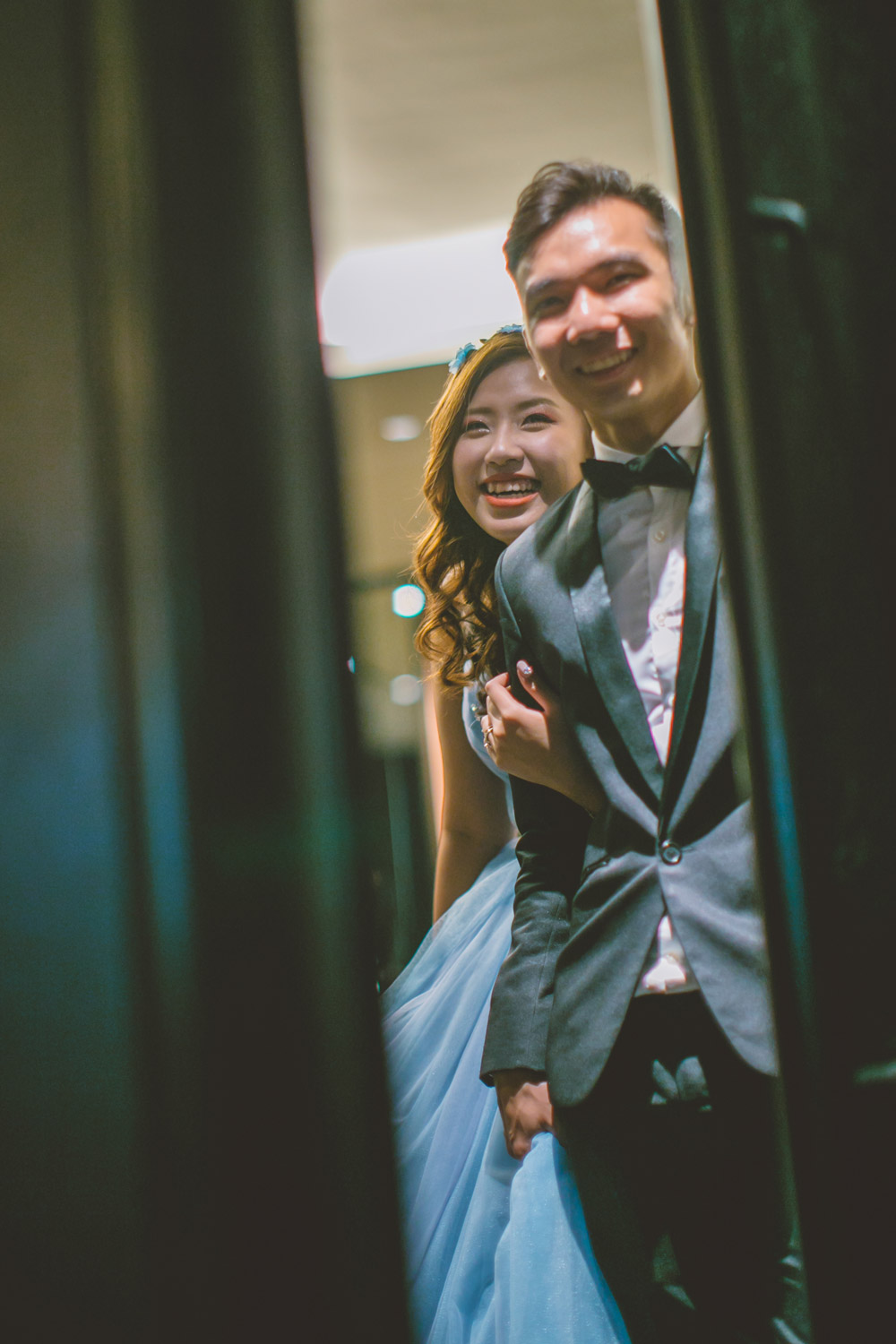 We chose a simple and sweet setting, with silver tablecloths and pastel flowers for decor. The stage was decked out in fairy lights and a flower arch ¬– we loved how everything turned out.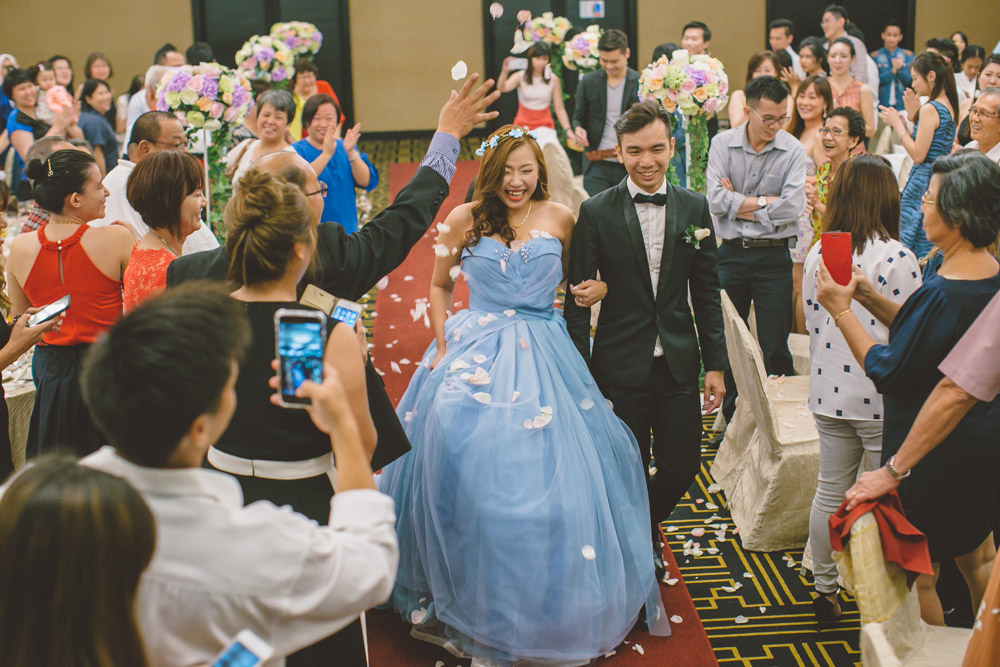 Memorable moments
Aaron & Irene: The most memorable moment for us was the photoshoot on the actual wedding day. The photographers and videographers were extremely professional. They truly captured the essence of our wedding. Throughout the actual day shoot, there were almost no hiccups and we were very comfortable and had fun!

We managed to catch a glimpse of the final video right before we walked down the aisle and honestly, we felt that the end product surpassed our expectations. We were very pleased with the outcome.