Nicholas & Florence Tan
VENDORS : My Dream Wedding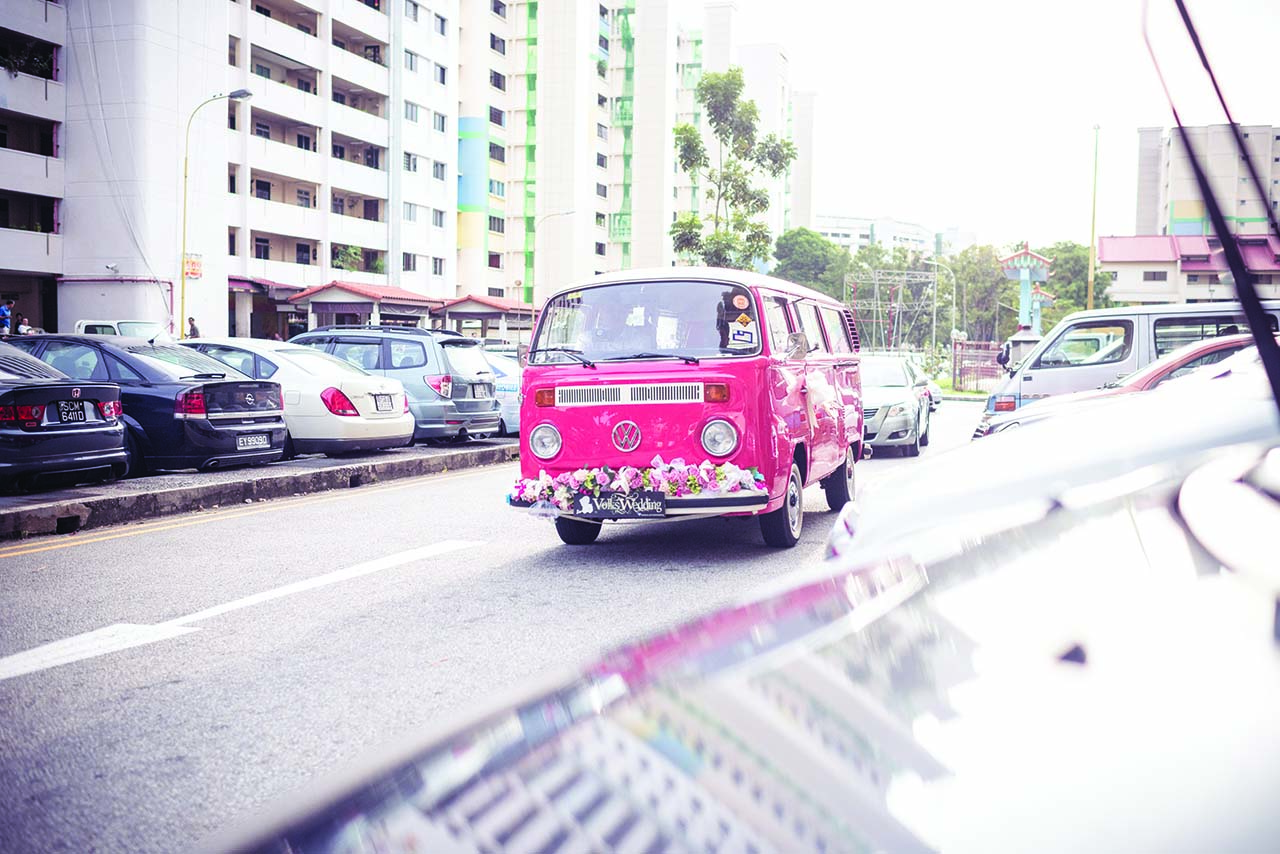 Proposal
We met roughly 12 years ago through mIRC, a popular online chat platform at the time, and began dating shortly after our first meet-up in person at Suntec City. We didn't know what started on September 6, 2004, would turn out to be a 10-year courtship that lasted through my army period, and also a long-distance relationship as we pursued our further studies overseas.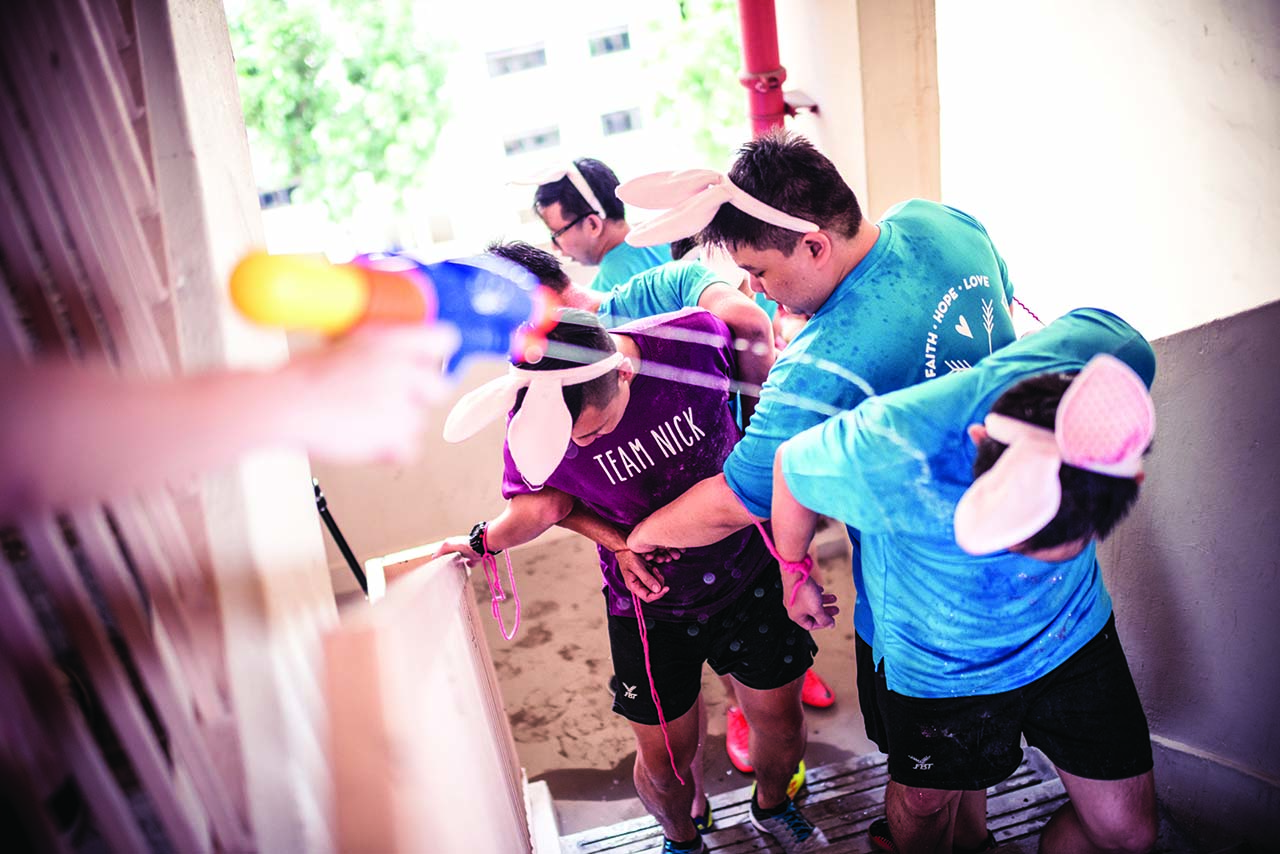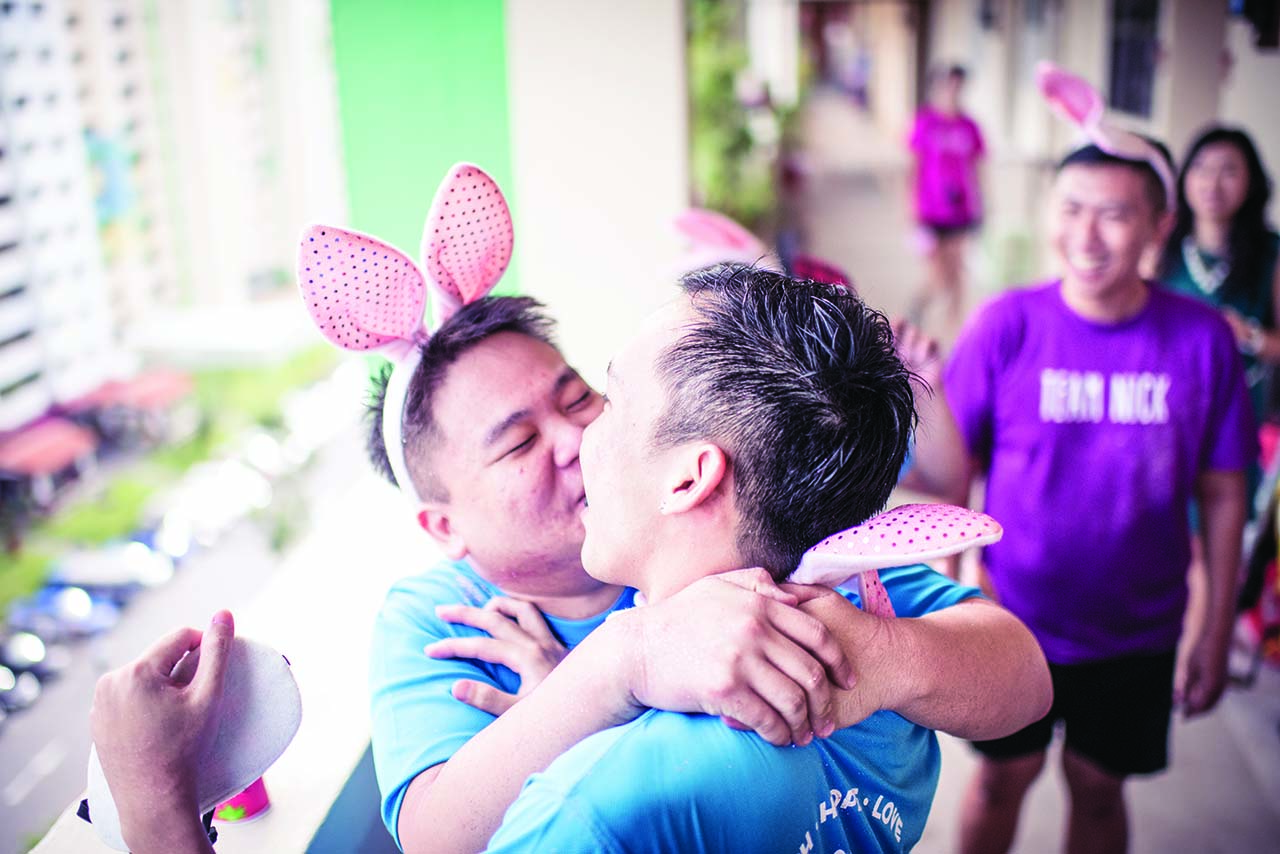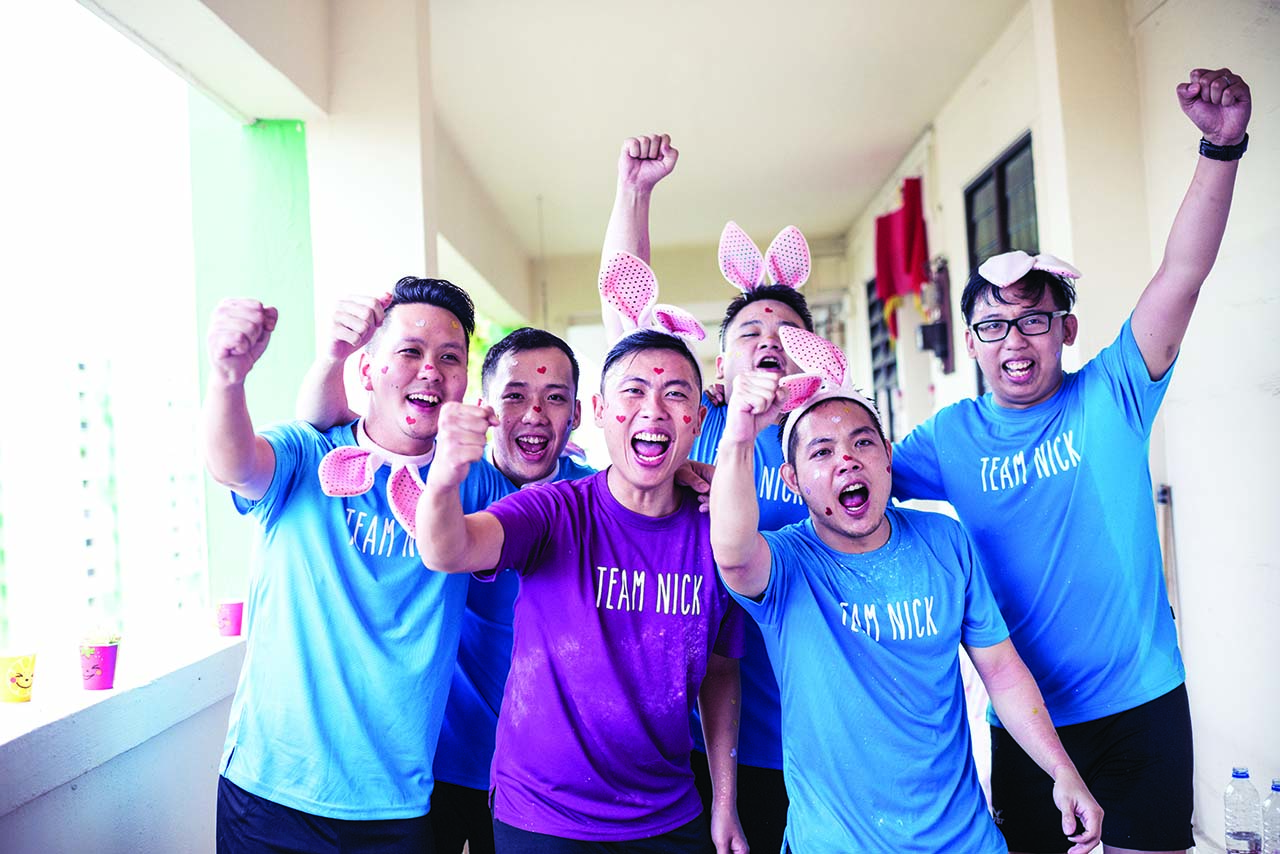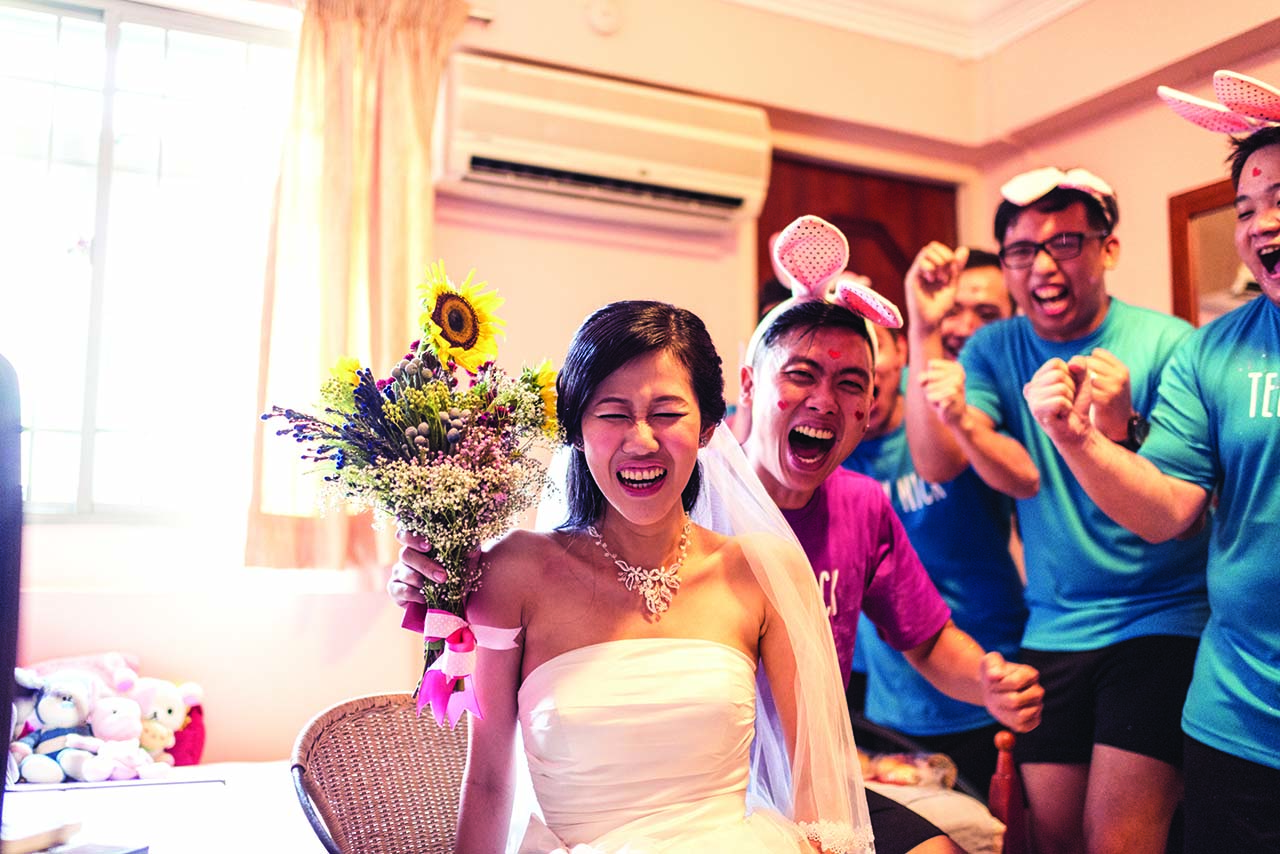 Sometime around the end of 2013 while I was serving at the children's church, my department leader casually asked me when I was planning to get married with Florence and suggested that we set a faith date. We attended the main service after serving where a video was screened. It was about a church leader whose story was fairly similar to mine, as he and his wife also went through around 10 years of courtship before getting married. It seemed that God was telling me to go ahead with the faith date. I told Florence what had happened, and she readily agreed to set the faith date together. We decided on September 6, 2014, (our 10-year anniversary) as our intended wedding date.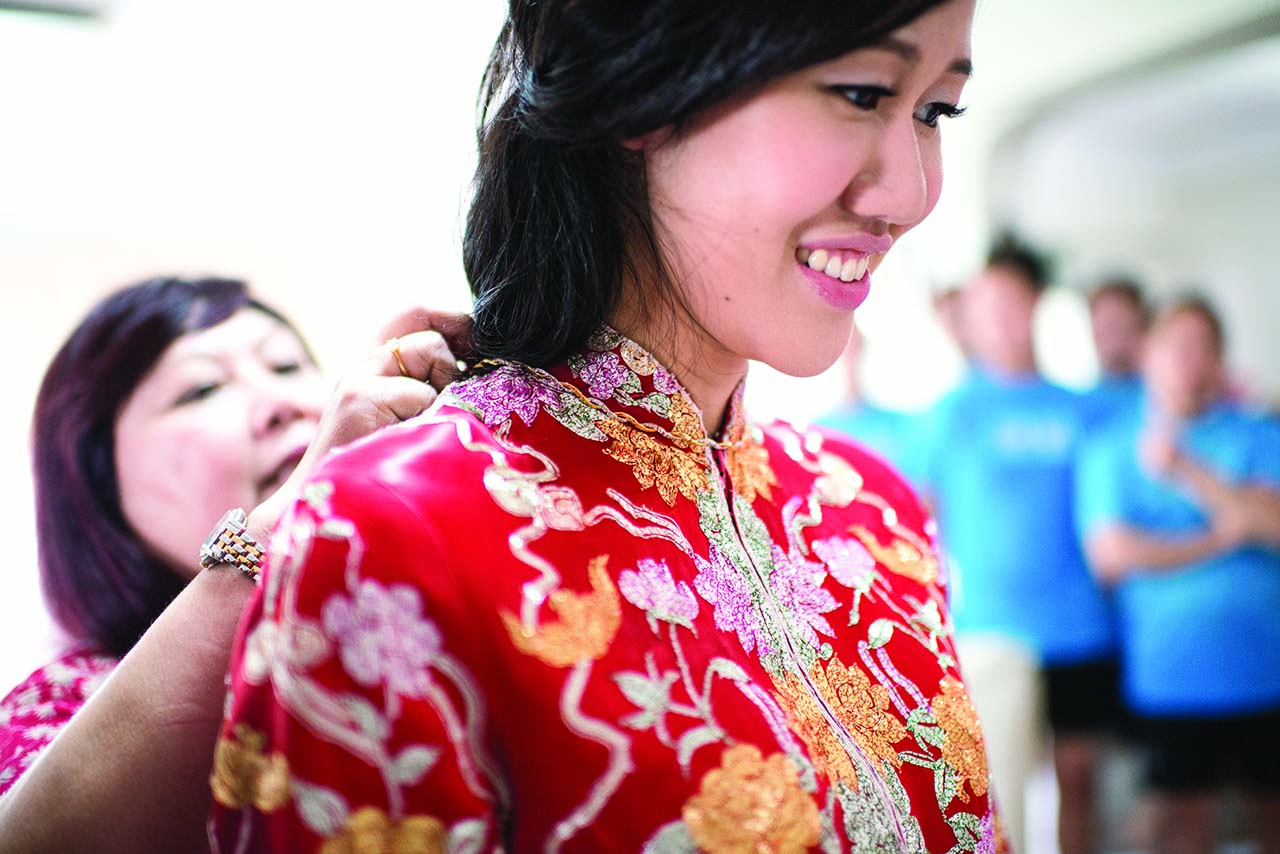 I decided to surprise Florence with an official proposal on the turn of the New Year on 1 January in 2014. As the clock struck 12 and the fireworks went off, I showed Florence a video that I had made for her using photos that we took over the past year. When the video ended, I popped out the box with the ring, knelt down, and proposed to her. She really didn't see it coming, and it was awesome!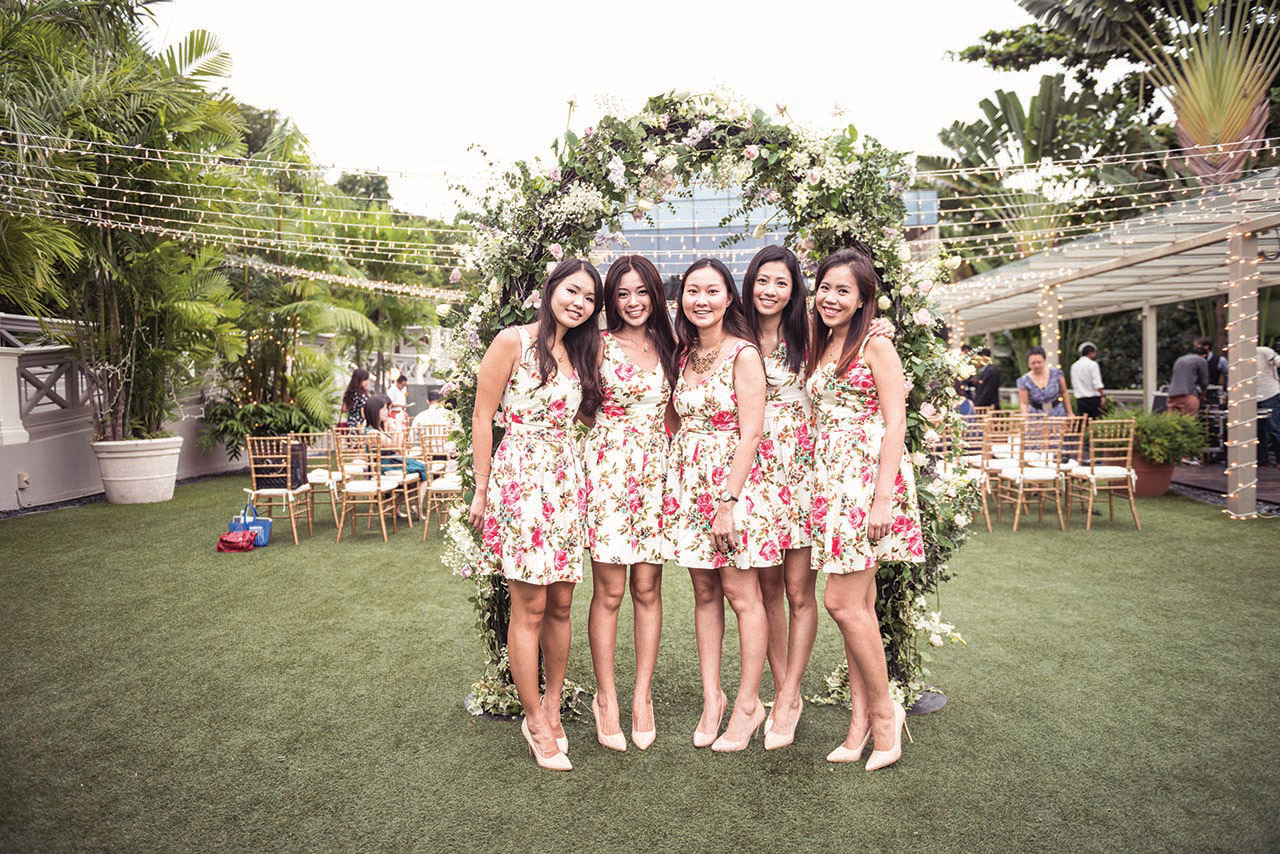 Bride's Style
We generally wanted outfits that would fit our garden theme – something simple for the wedding gown, but with some unique touches. Hence, the train of my wedding dress was made out of different materials. For the evening gown, I wanted a dress with some contrast, so I went for a gown that was pink and peach in colour, and featured ruffles in the design.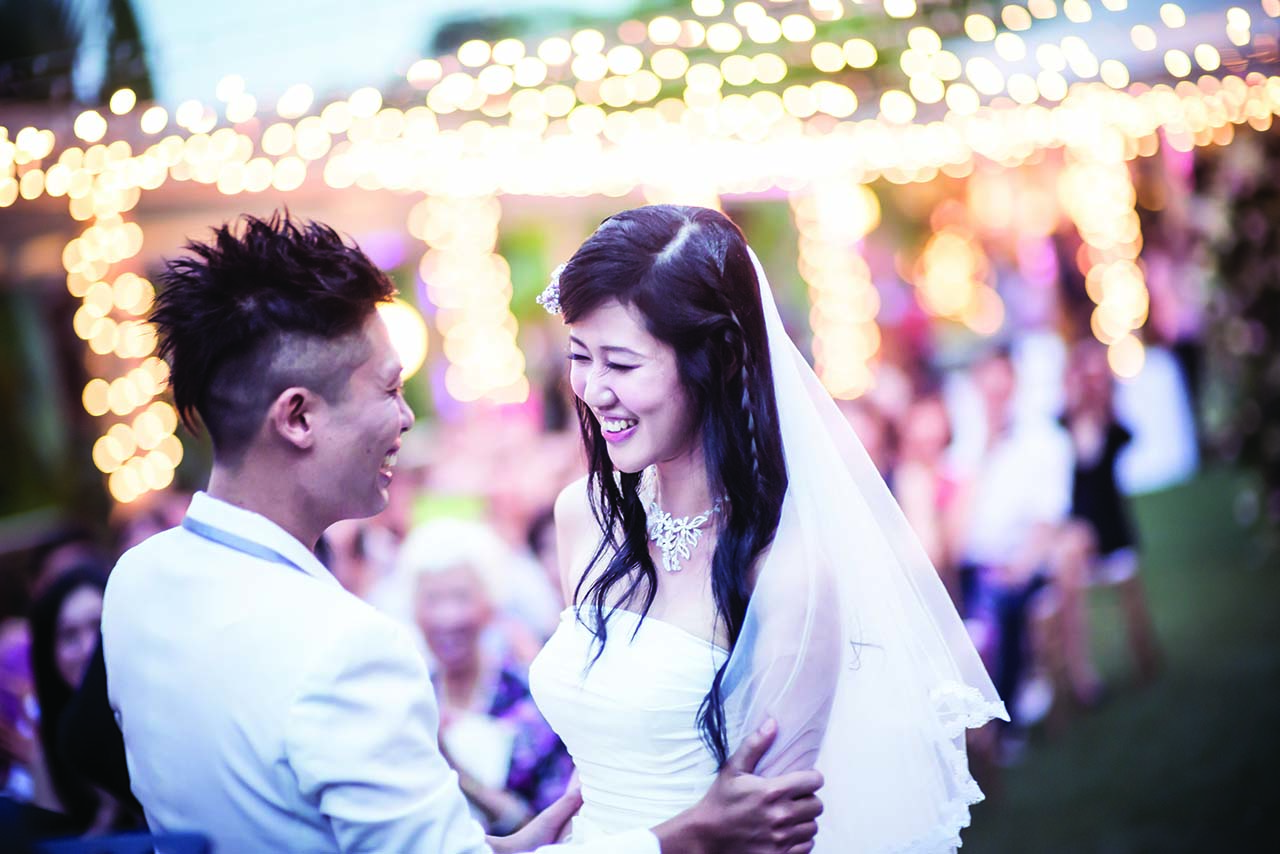 Reception
We really didn't want the same old Chinese wedding banquet that seemed common and transactional. Eventually, we settled on Hotel Fort Canning because we were able to conduct the Holy Matrimony ceremony in the great outdoors. At the same time, we were able to also enjoy the dinner within an outdoor air-conditioned tent. Chef Randy from Hotel Fort Canning was super accommodating, and helped us to create a whole new menu for our guests.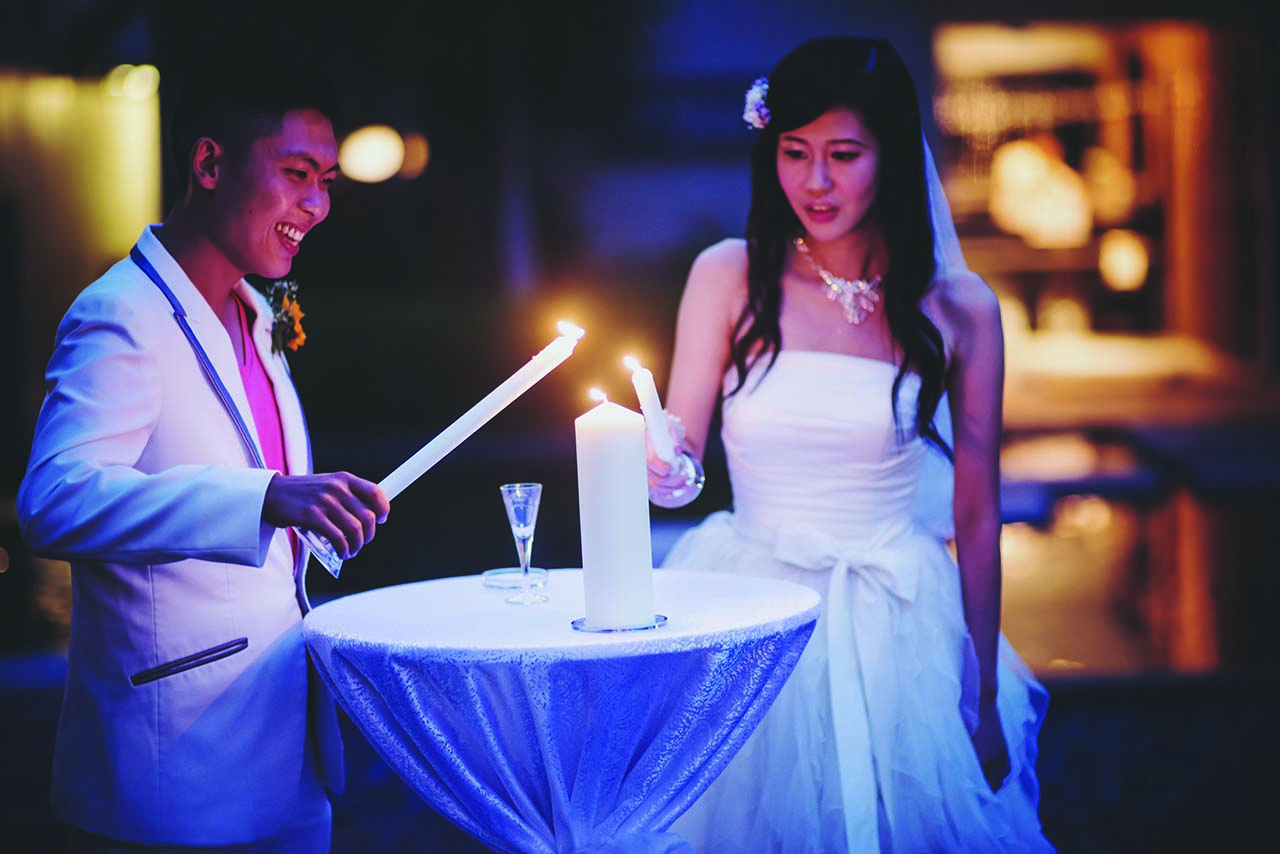 We had a lot of help from our brothers and sisters on executing the floral, rustic garden theme for our wedding. Special thanks to Jing Yi from SSS florist and Yong Soon for the floral elements that made up a large part of our wedding theme – as well as Nelsie, who helped a lot to conceptualise the designs for our wedding stationery and décor, and even designed special stickers for our wedding favours. My friends told me that ours was one of the best weddings they had ever attended because of the attention to detail.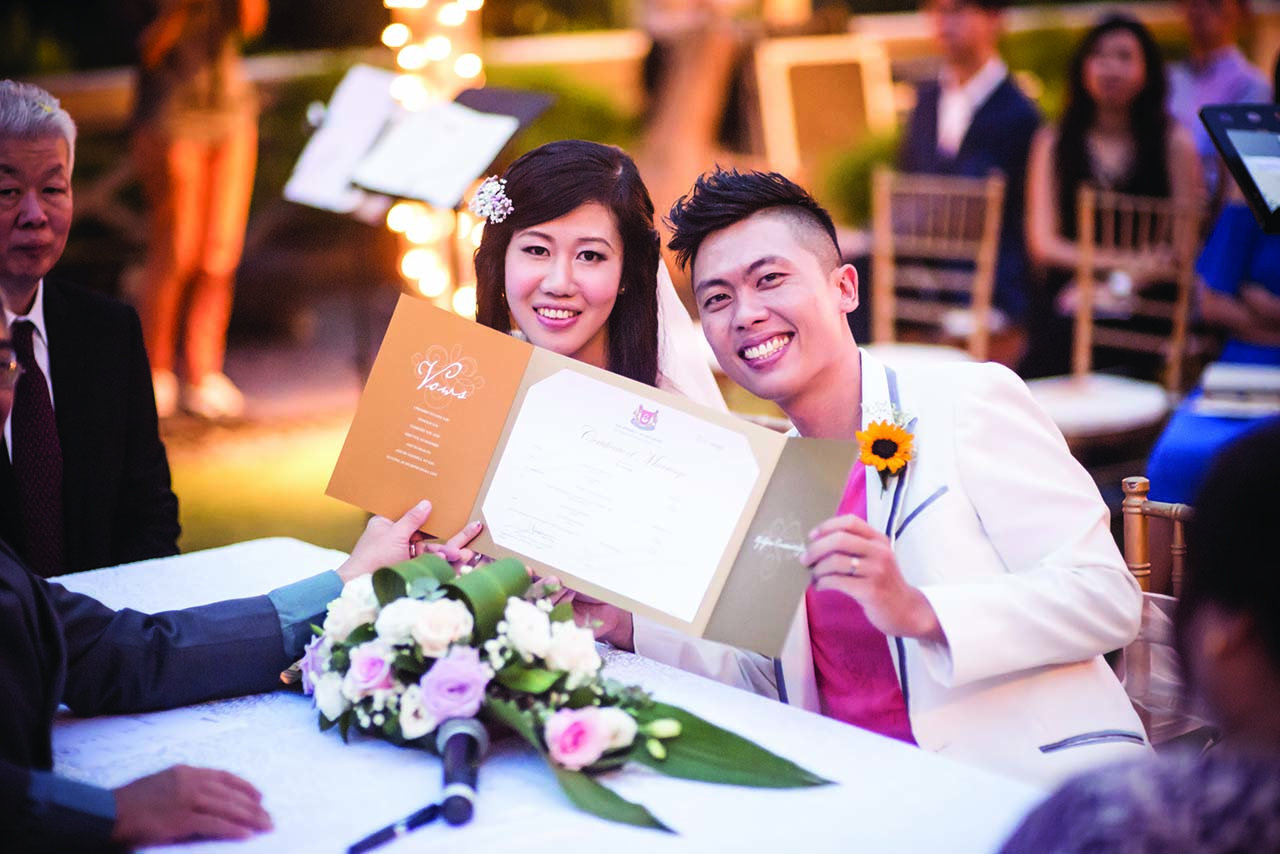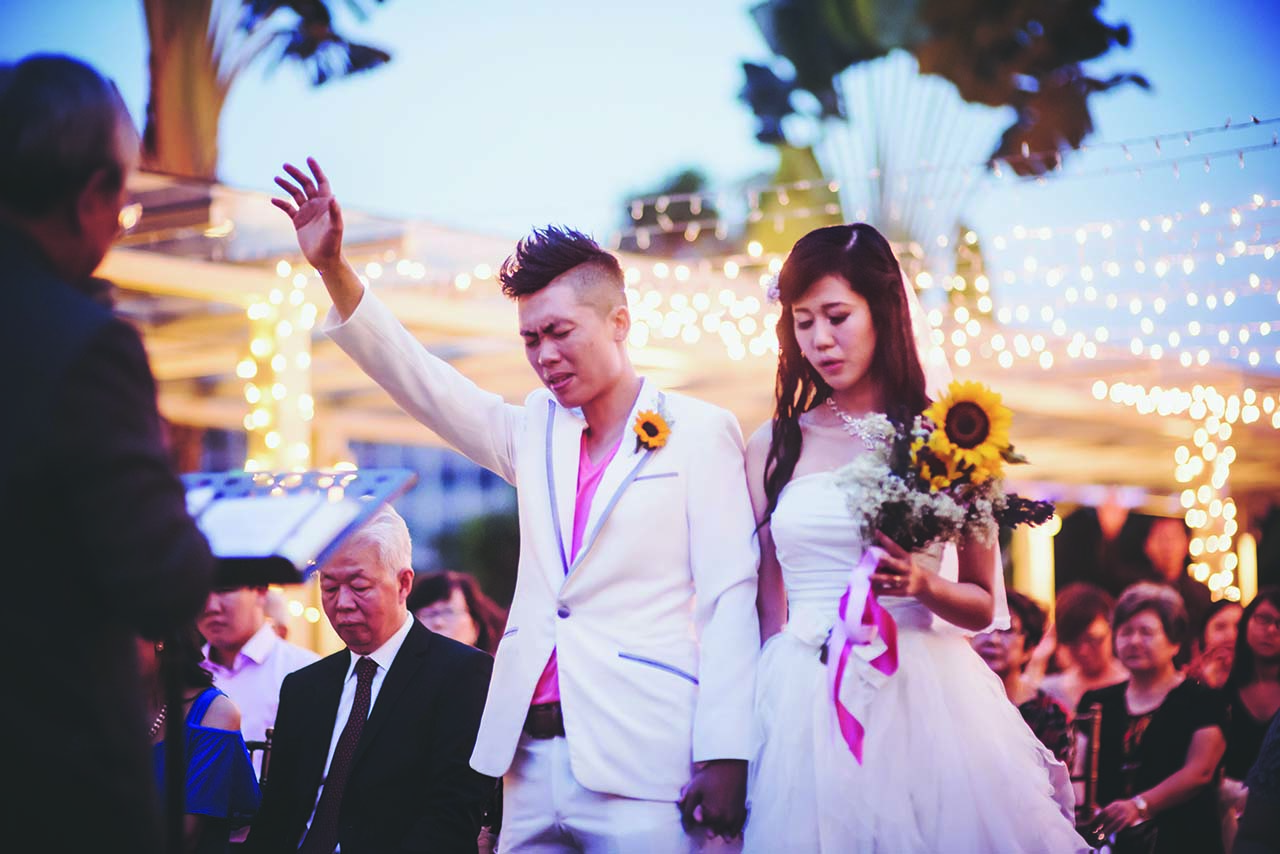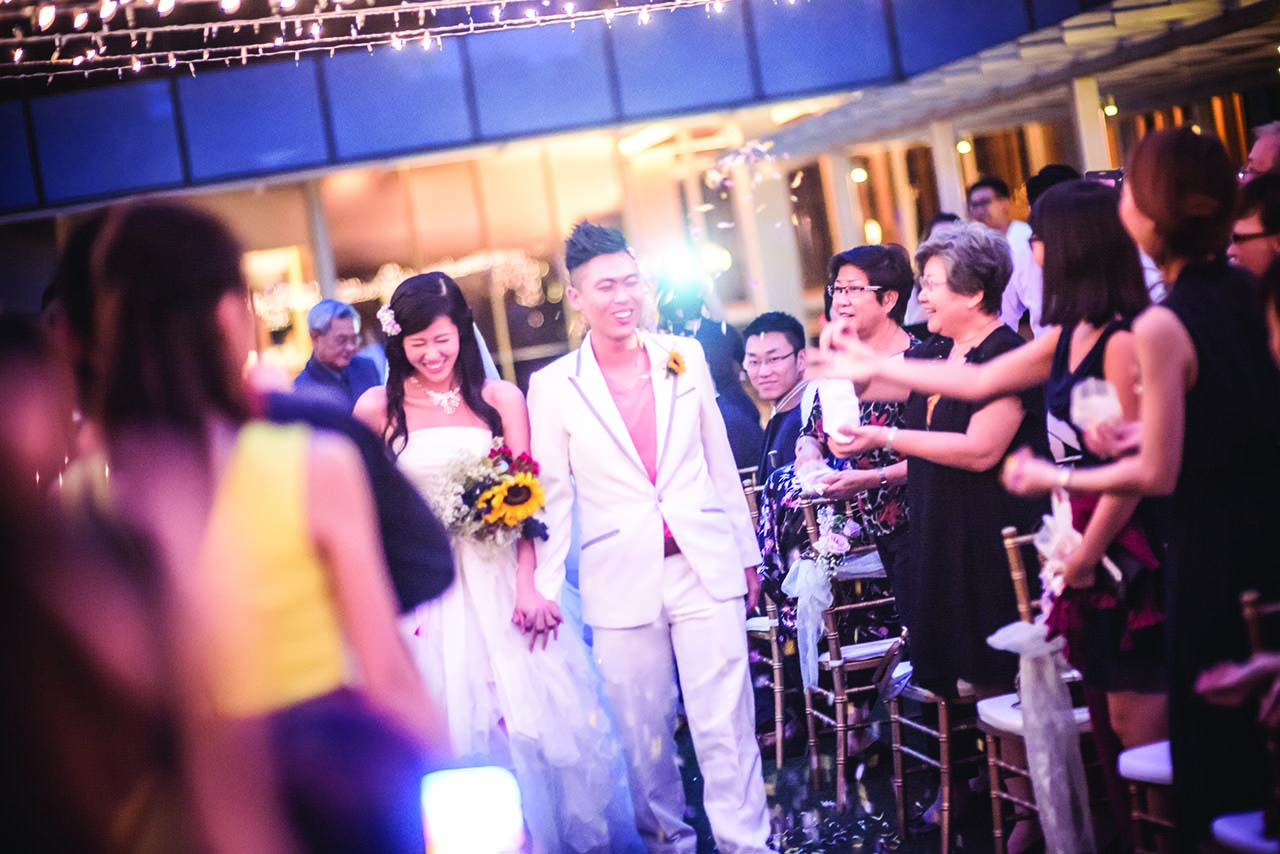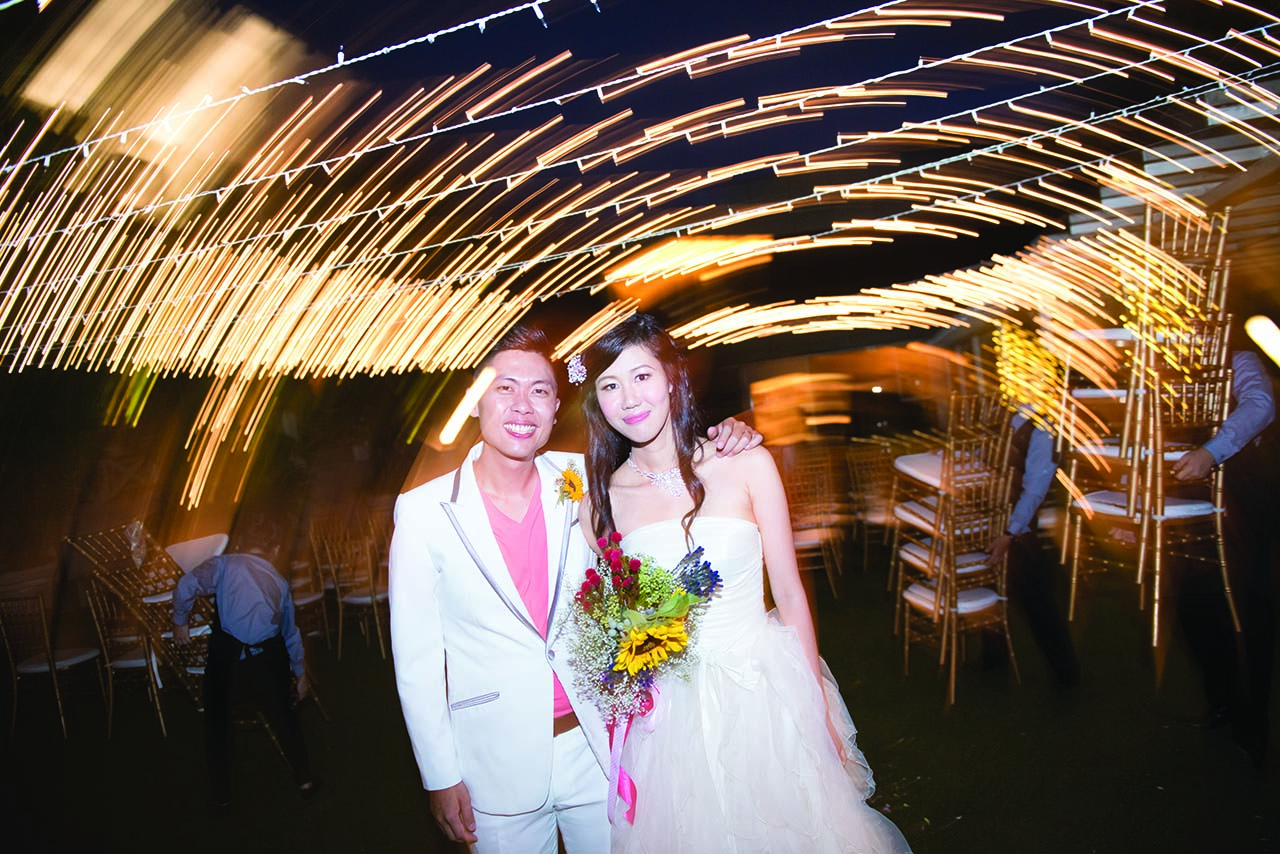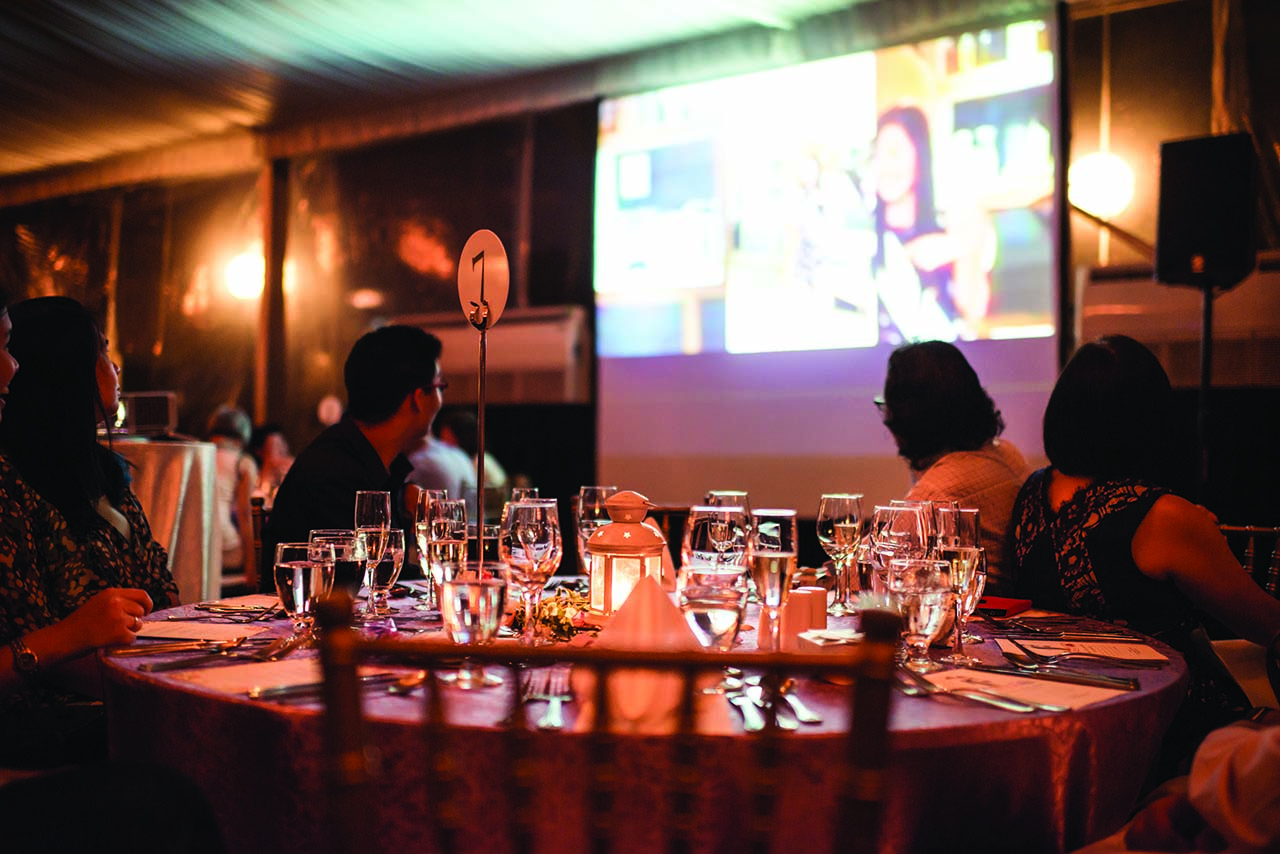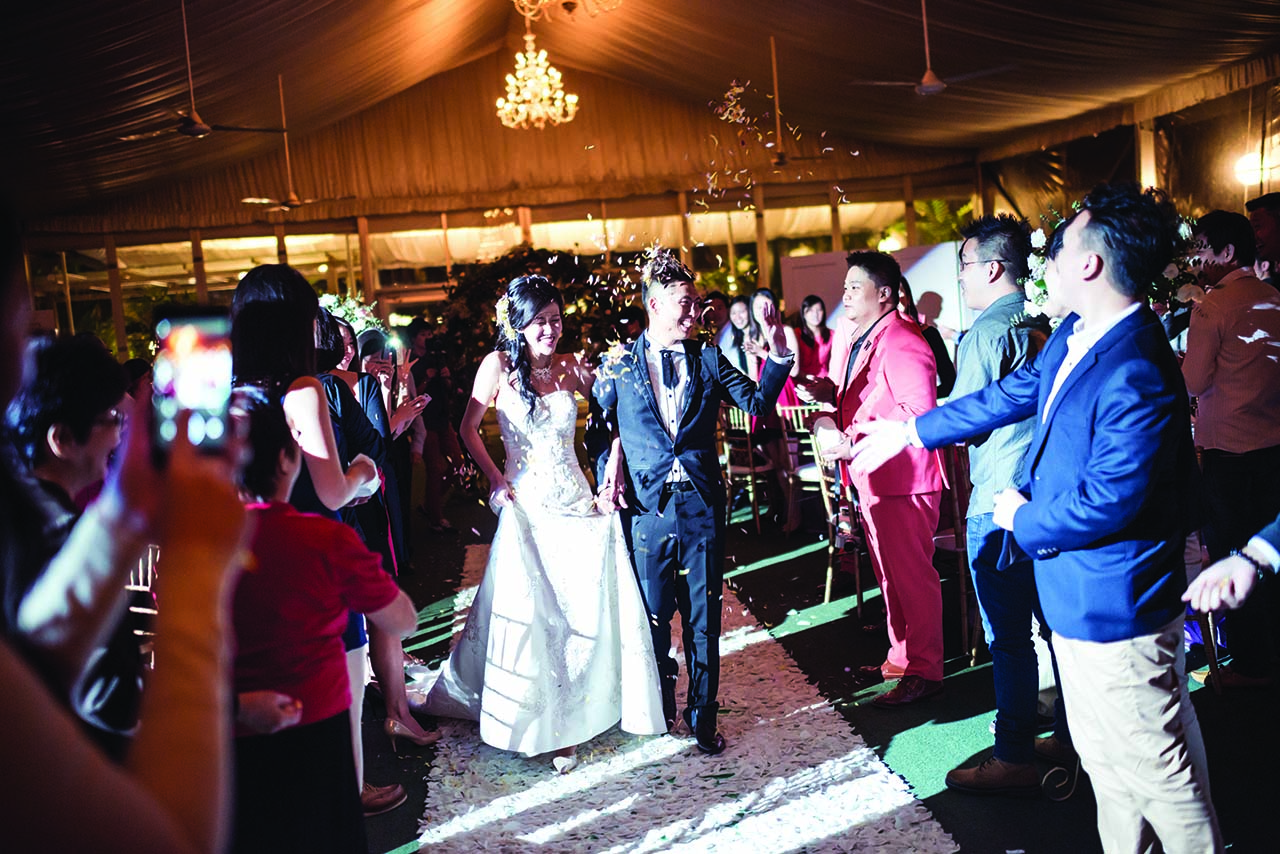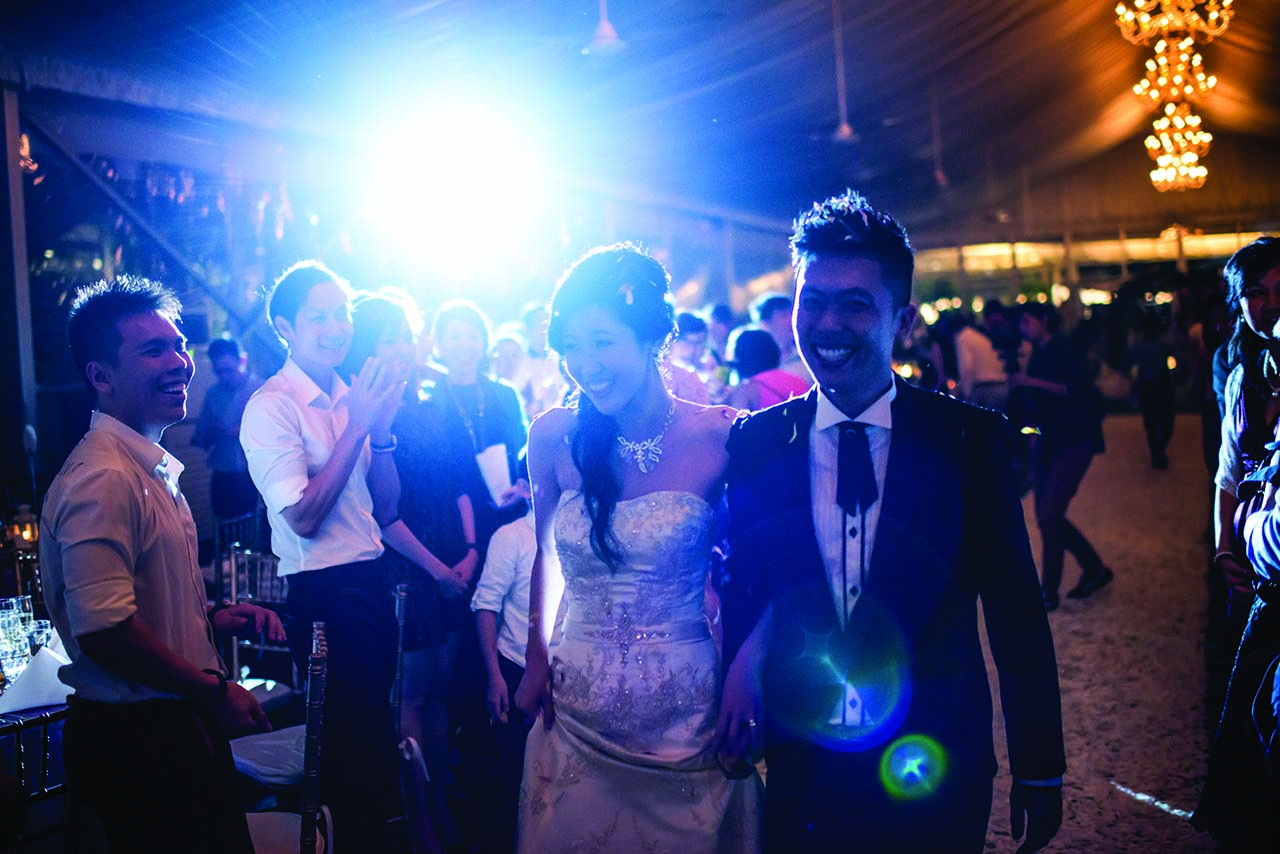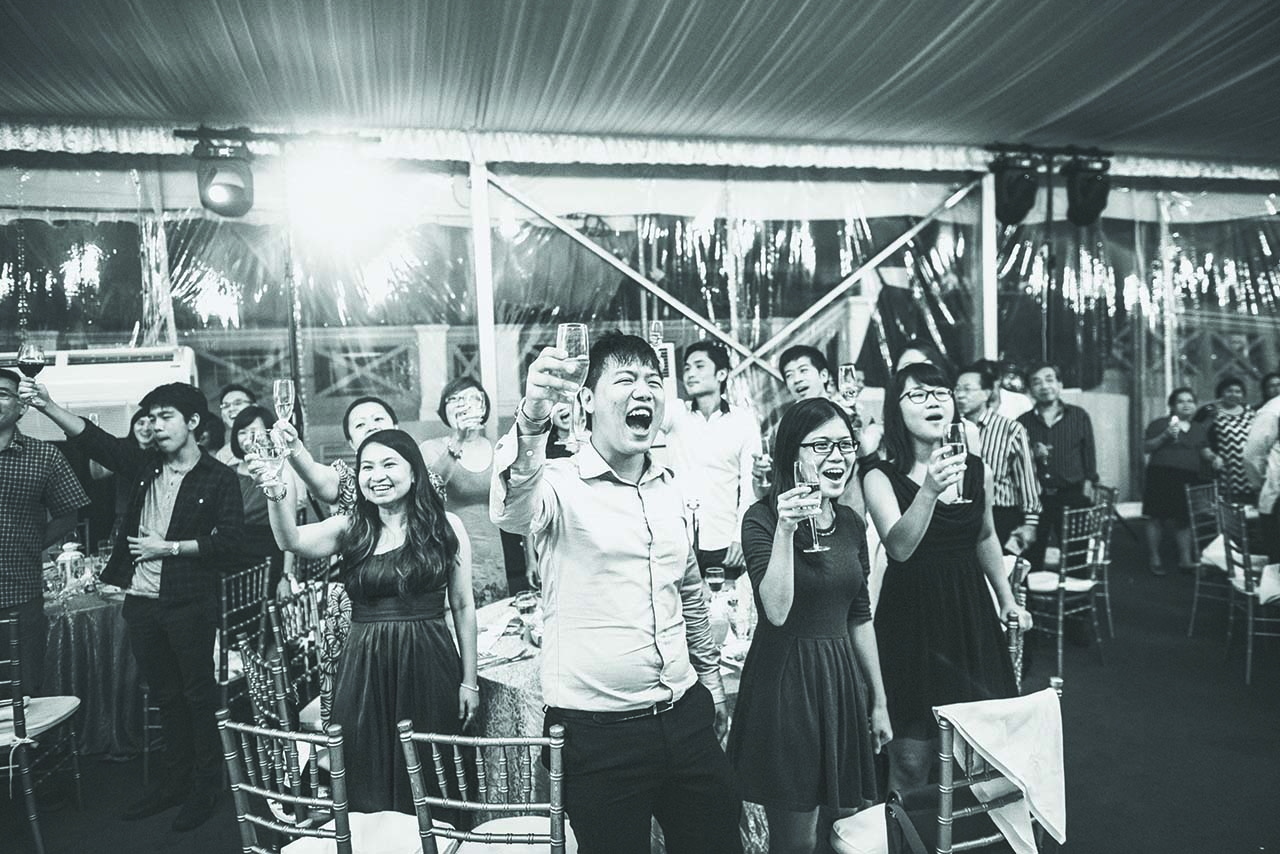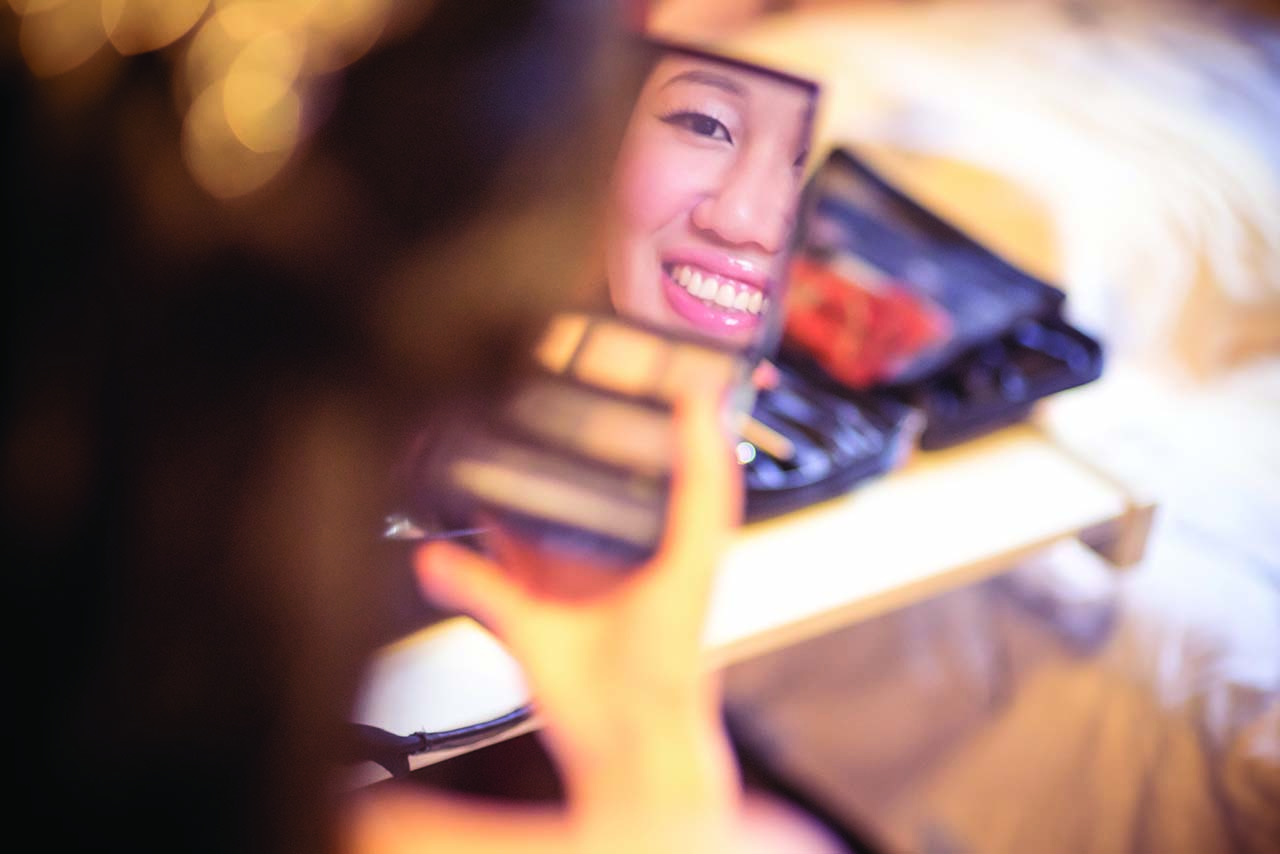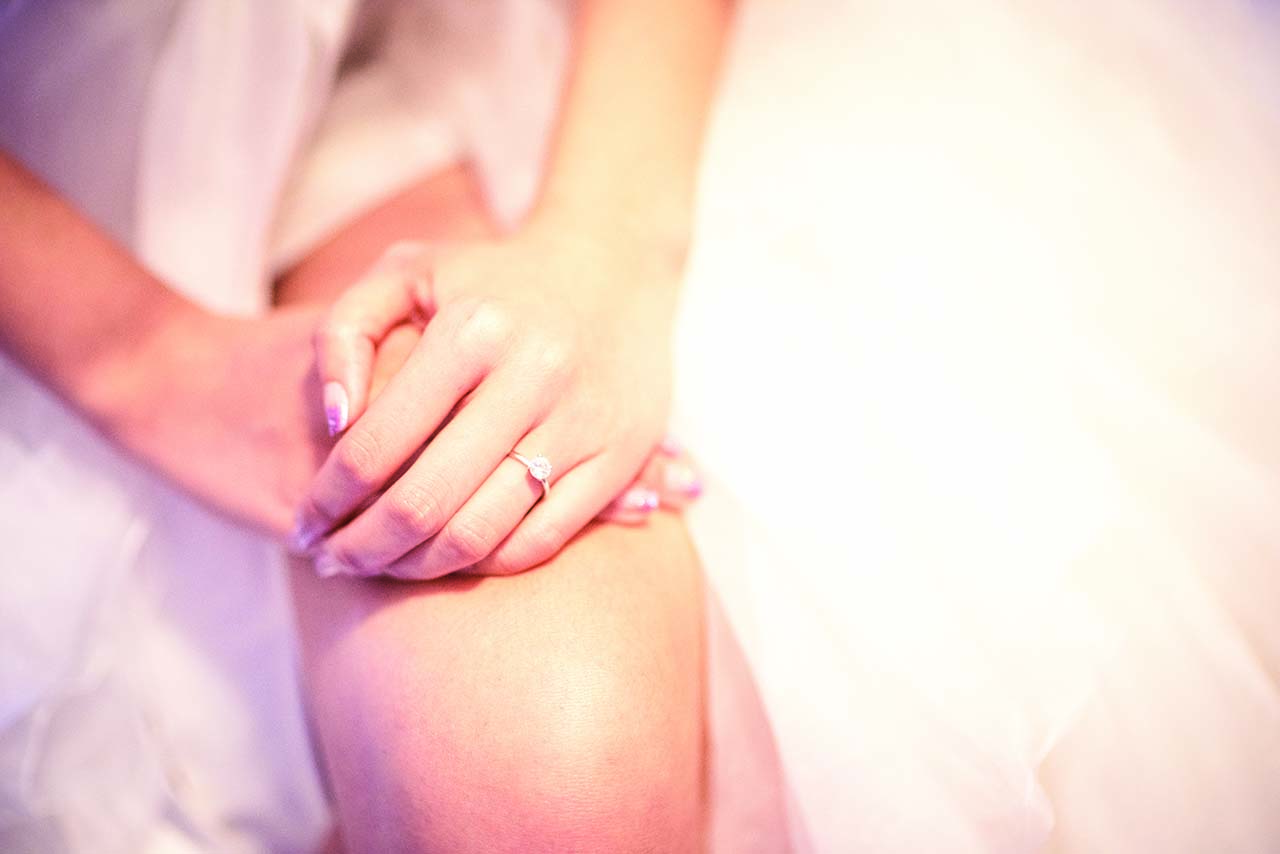 Memorable Moments
Our most memorable moment was that it was super restful! Everything went extremely well throughout the entire day – from the weather, to the food, to the Holy Matrimony and the programme. Seeing the looks on the faces of our guests and knowing that they really had a good time truly made our day!