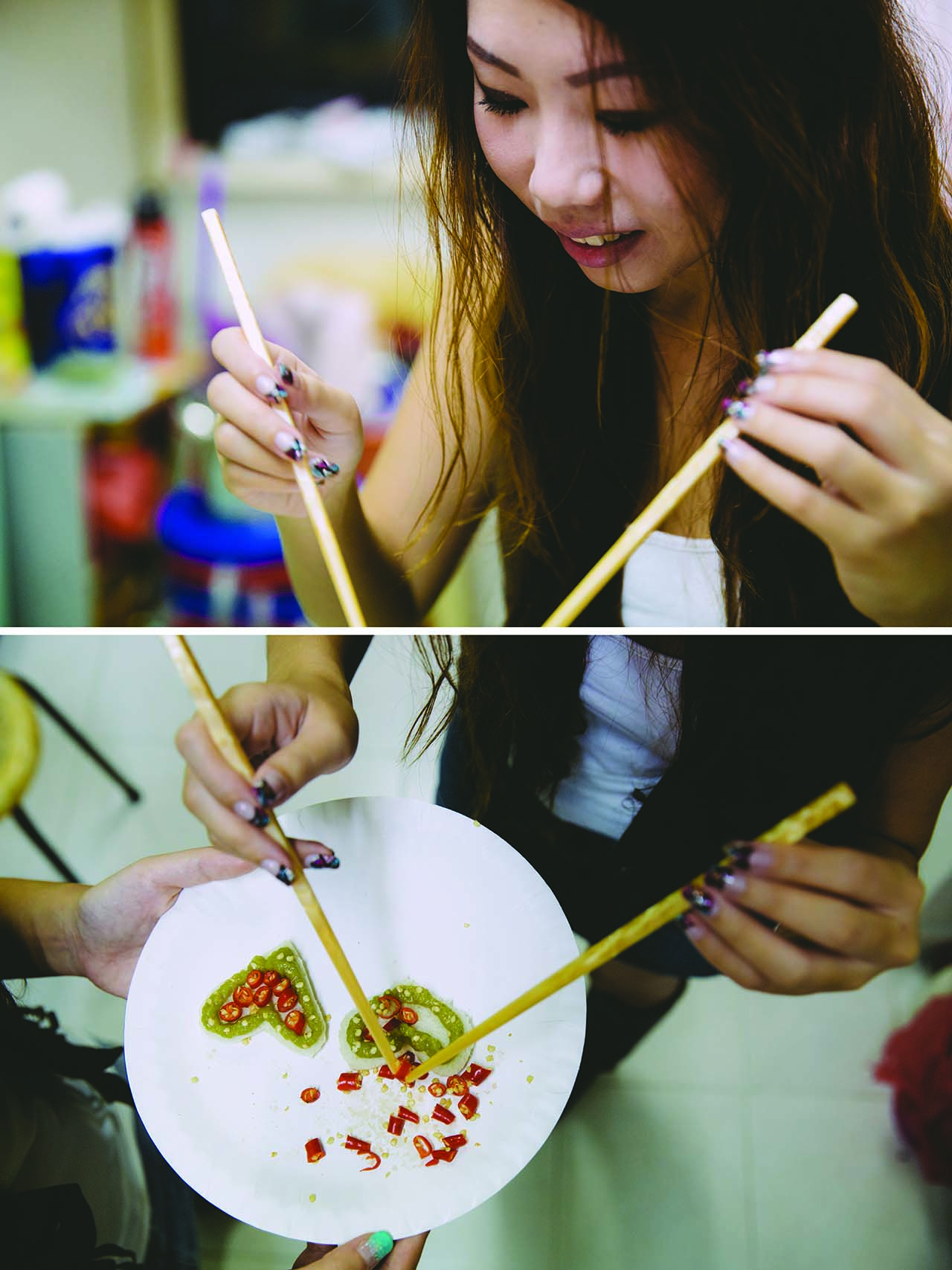 Proposal
Gavin and I are a classic example of how opposites attract; he is an introvert, while I am an extrovert. In secondary school, he was in the top class, while I was in the last class. It may sound like an unlikely romance, but it was during this time that we got close and started going out together. We were truly each other's first love.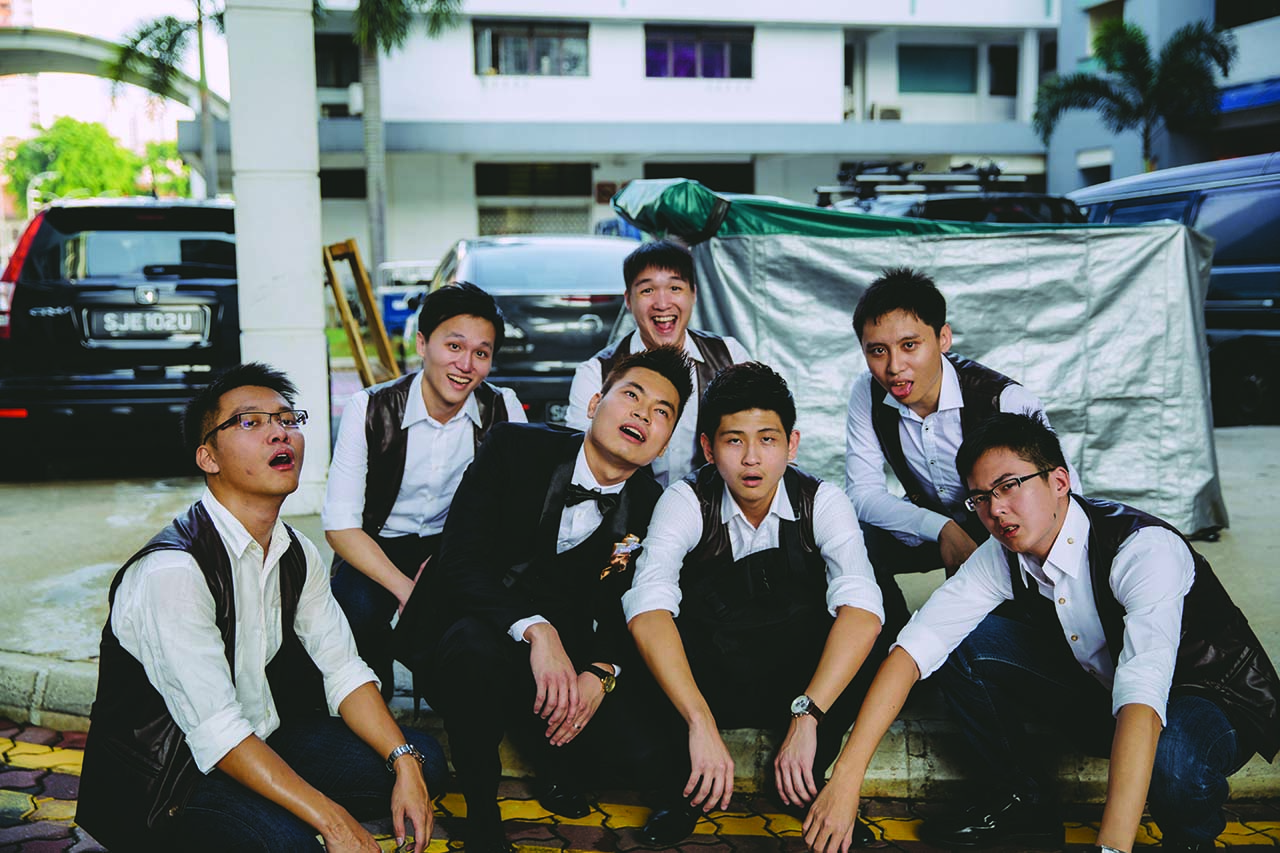 When Gavin proposed to me, I was completely caught by surprise. My friends and I were having a girls' night out, and one of them wanted to head to a nice place to chill. Ironically, I suggested Sentosa, which was where the fateful proposal would be. Upon reaching the venue, we headed to the Suspension Bridge at Palawan Beach. Truth be told, I was a little scared as it was night time and it felt really eerie. But they were adamant about me going first, so I plucked up my courage and went on ahead. At that moment, I saw a familiar figure approach me on the bridge. It was Gavin, all suited up holding a bouquet of lovely flowers, and there was a huge, lipstick-patterned banner that read "Katty, will you marry me?" I was at a loss for words. It was undoubtedly the best moment of my life.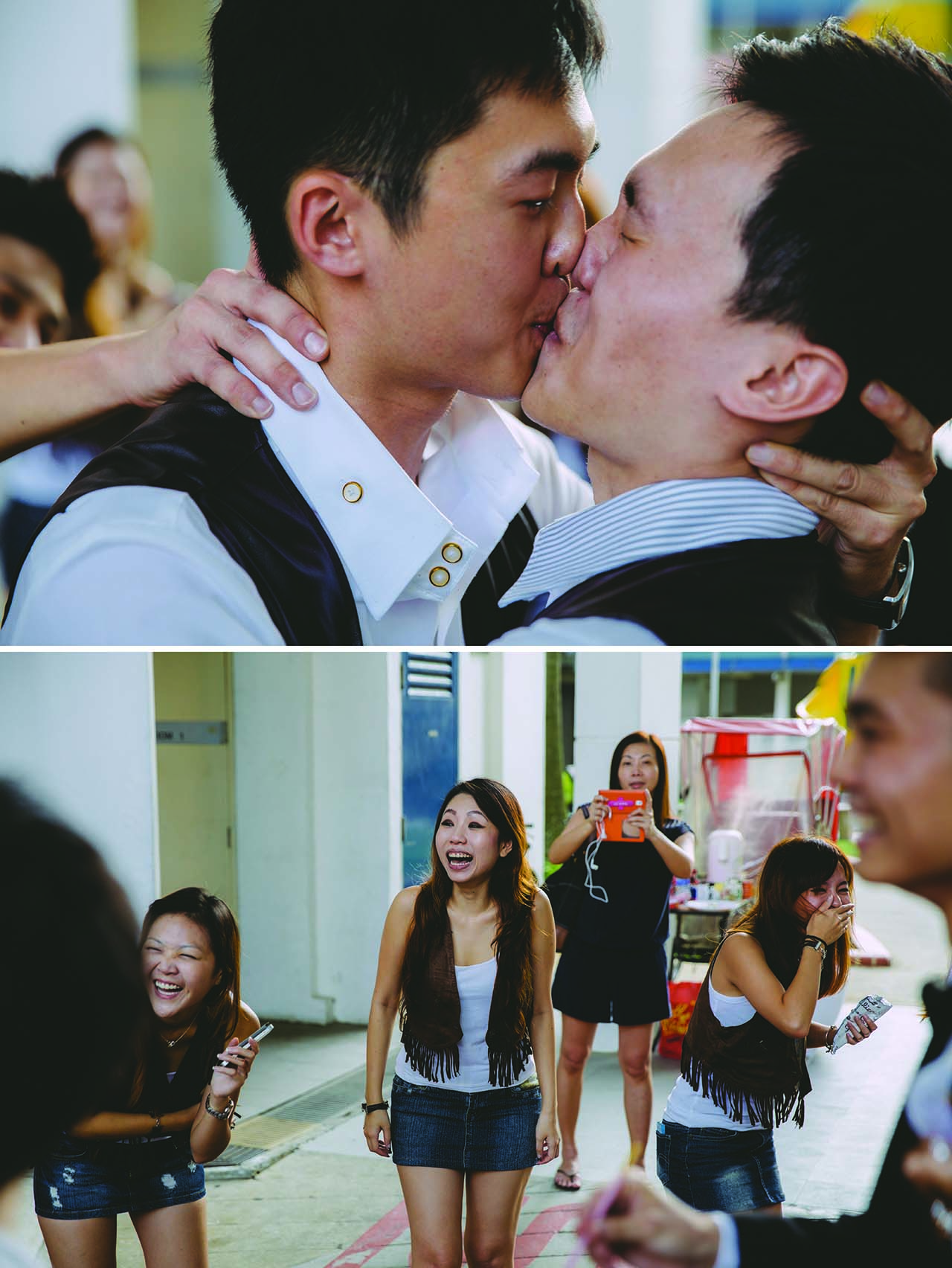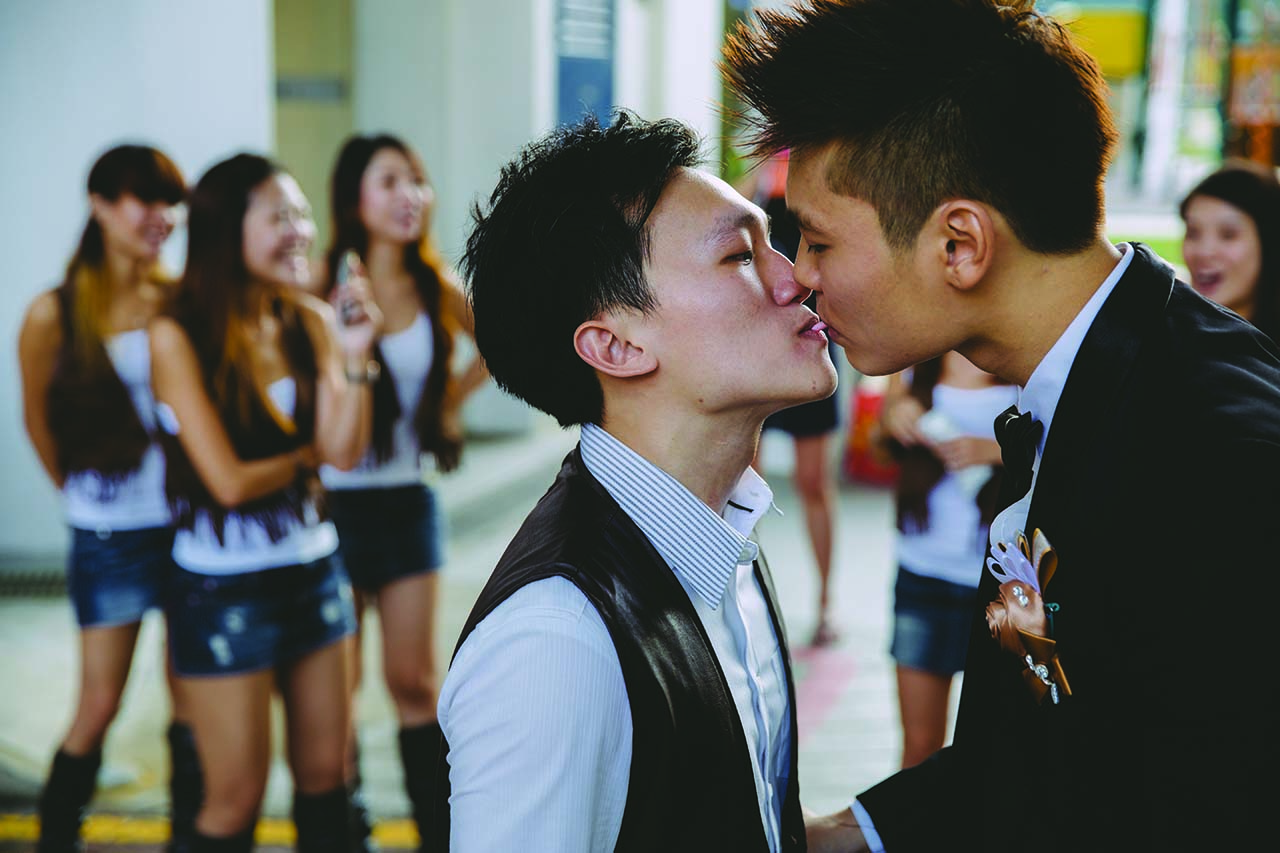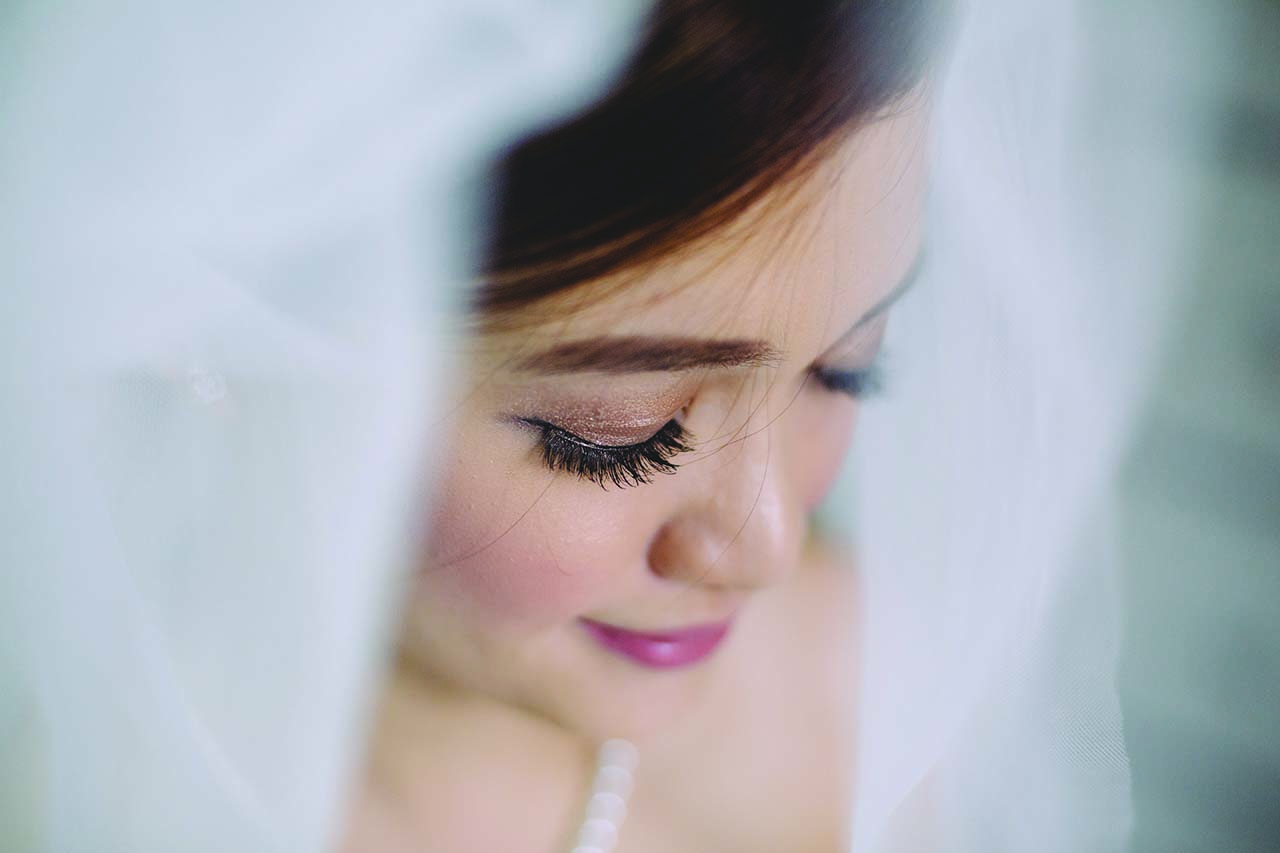 Bride's Style
For my morning wedding gown, I chose an exquisite piece from Blessed Brides. It was from their in-house collection and had a lacy ballgown cutting, with tulle netting at the bottom. I fell in love with its purity and simplicity. At night, I wore a dress from La Belle Couture. It was also a ball gown-style piece. Embedded with shimmering sequins and crystals, it was a classy and elegant gown that shone during my first march-in.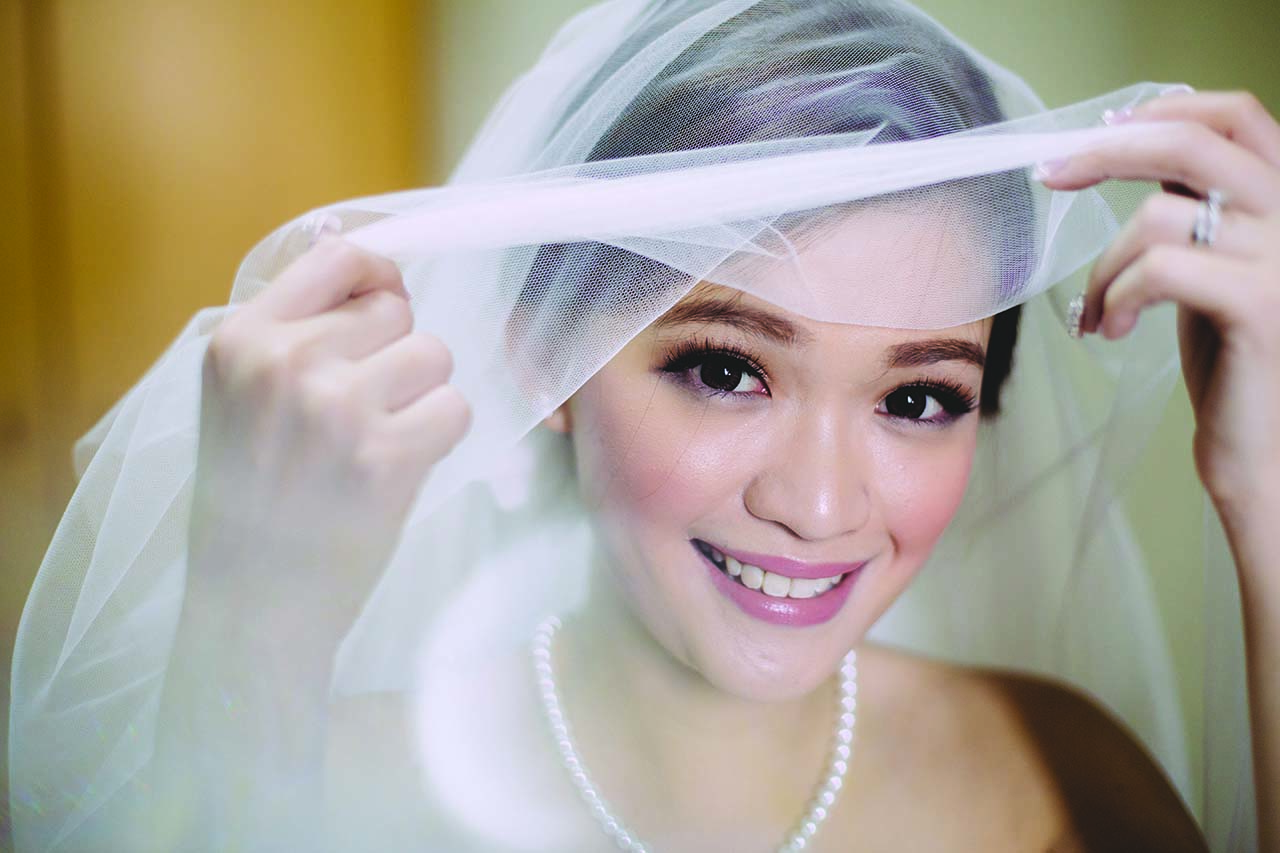 It took very long for me to find the right dress for my second march-in. Eventually, I settled on a two-piece nude and baby blue garment which had a removable floating tulle skirt on top of a shorter tube dress. Both of my evening gowns featured pastel hues that matched the Enchanted Theme we chose.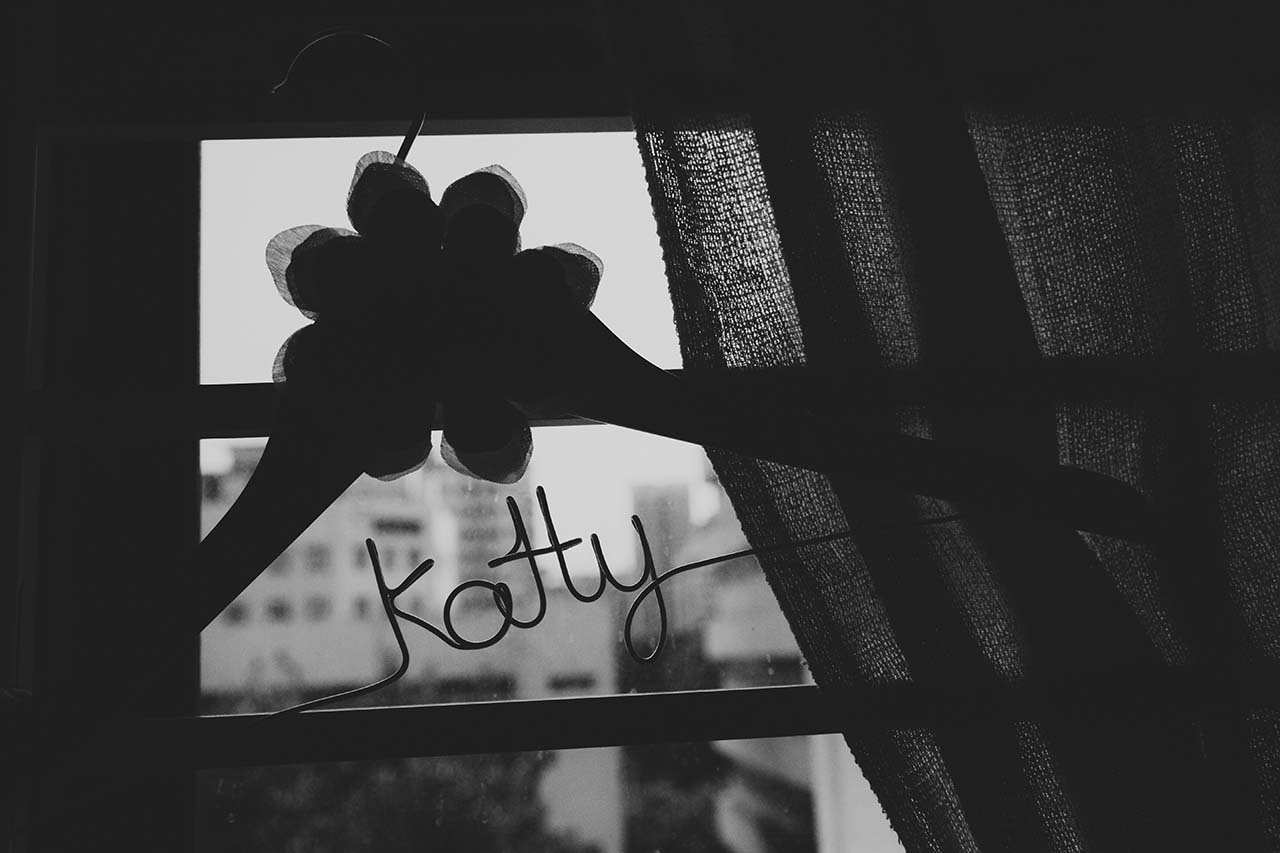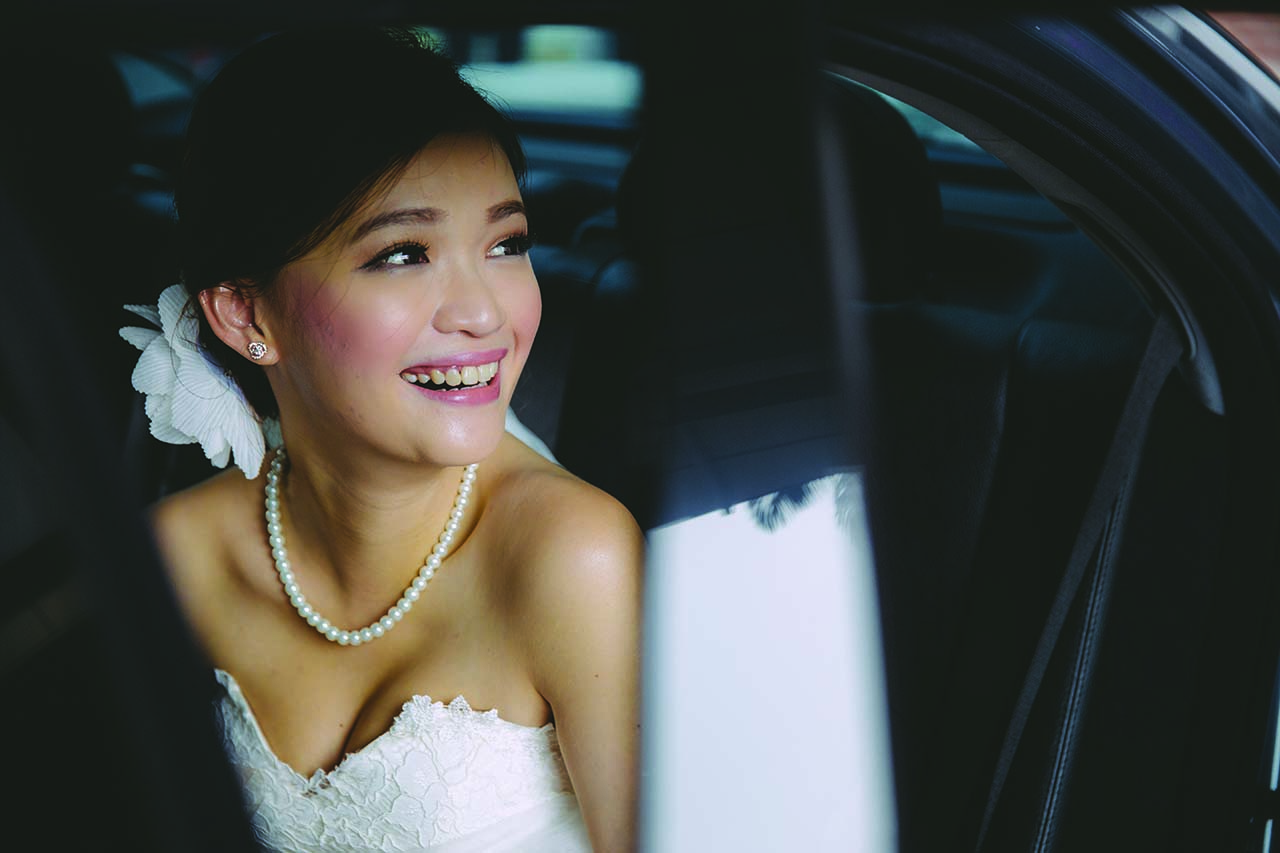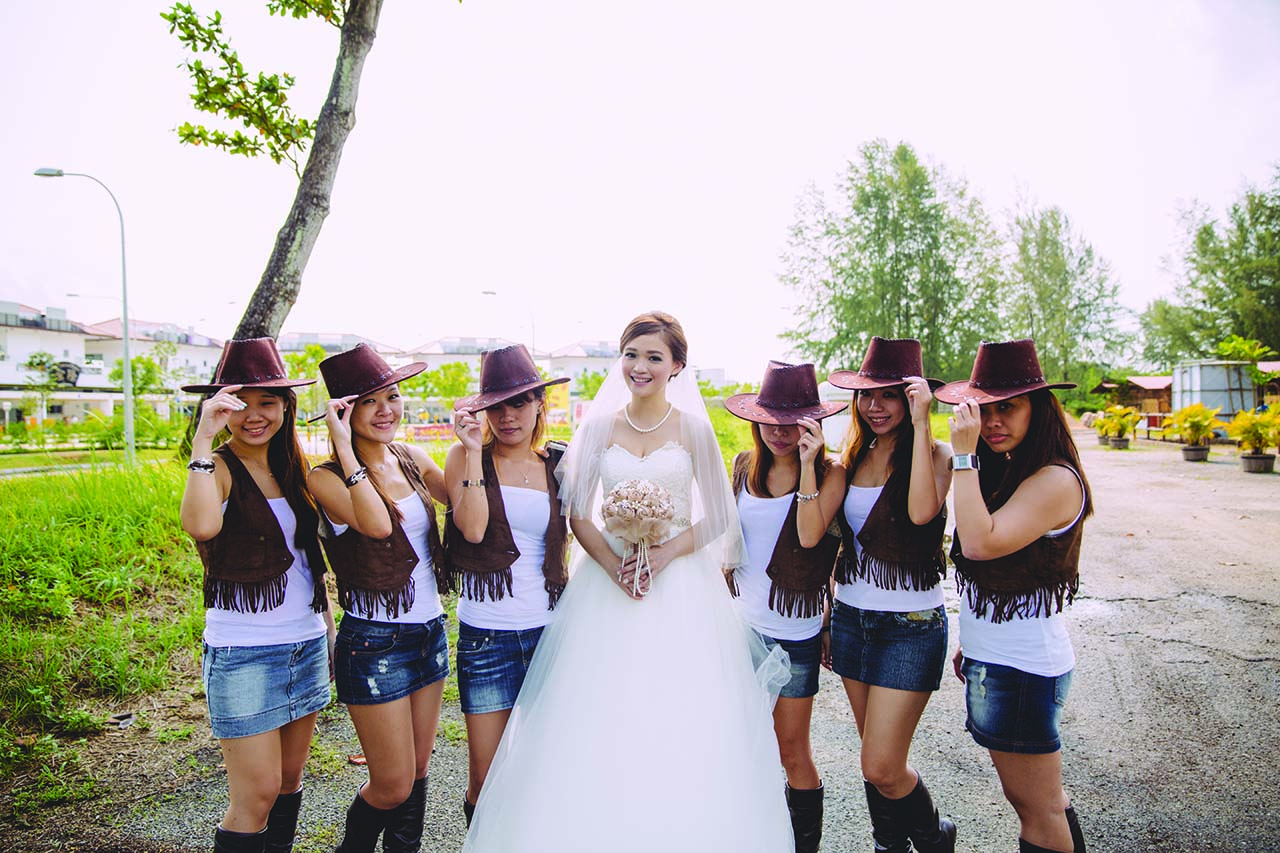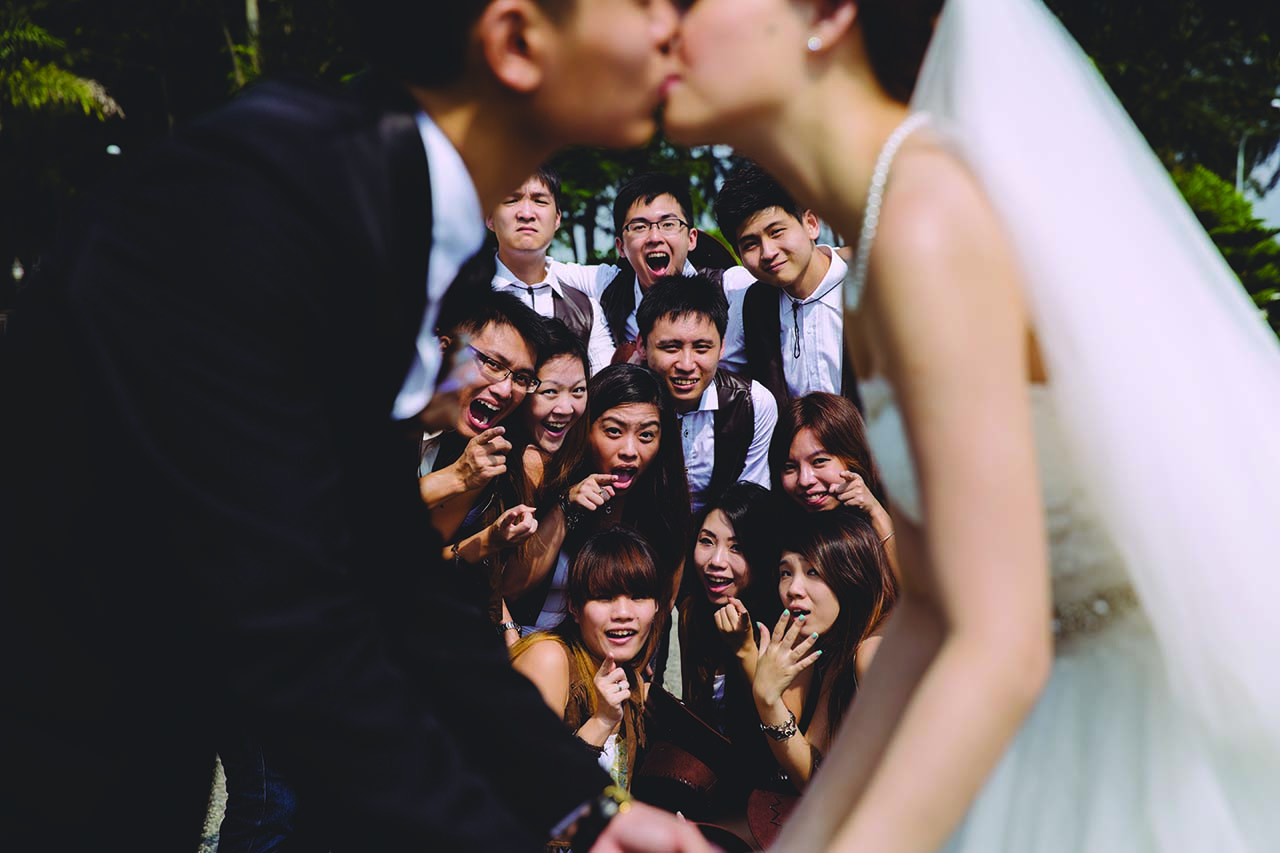 Reception
After much research, we decided on Grand Park City Hall for the venue because of its renowned menu selection and the spacious ball room layout. An added bonus was its central location, making it easily accessible for friends and relatives.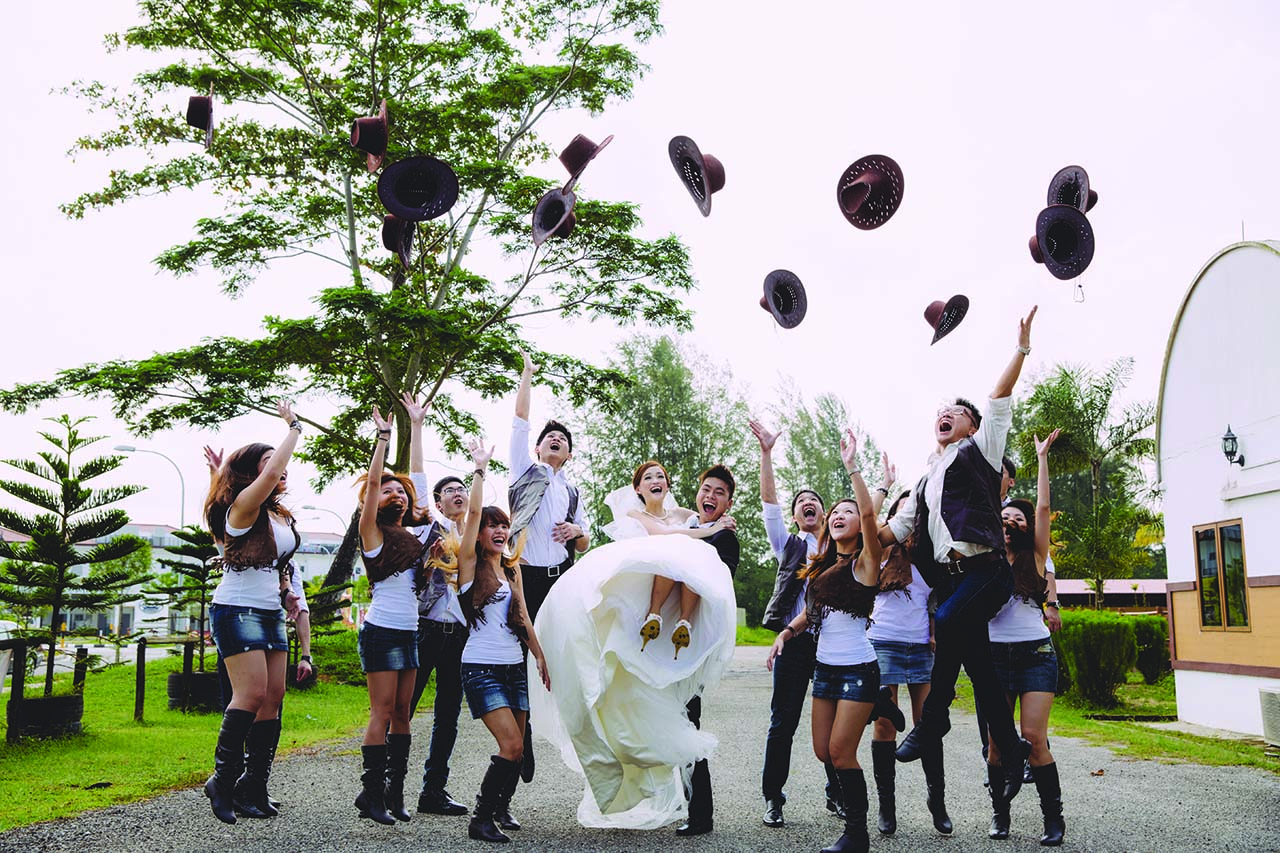 We had always envisioned our banquet to be fun and enjoyable but did not have a specific theme in mind, so we went with the Enchanted Theme provided by the hotel. Our aisle was decorated with birdcage standees and pink and ivory rose petals, while the other props for the reception and stage area were selected by IM.Perfection. We especially loved the big, retro L.O.V.E marquee light.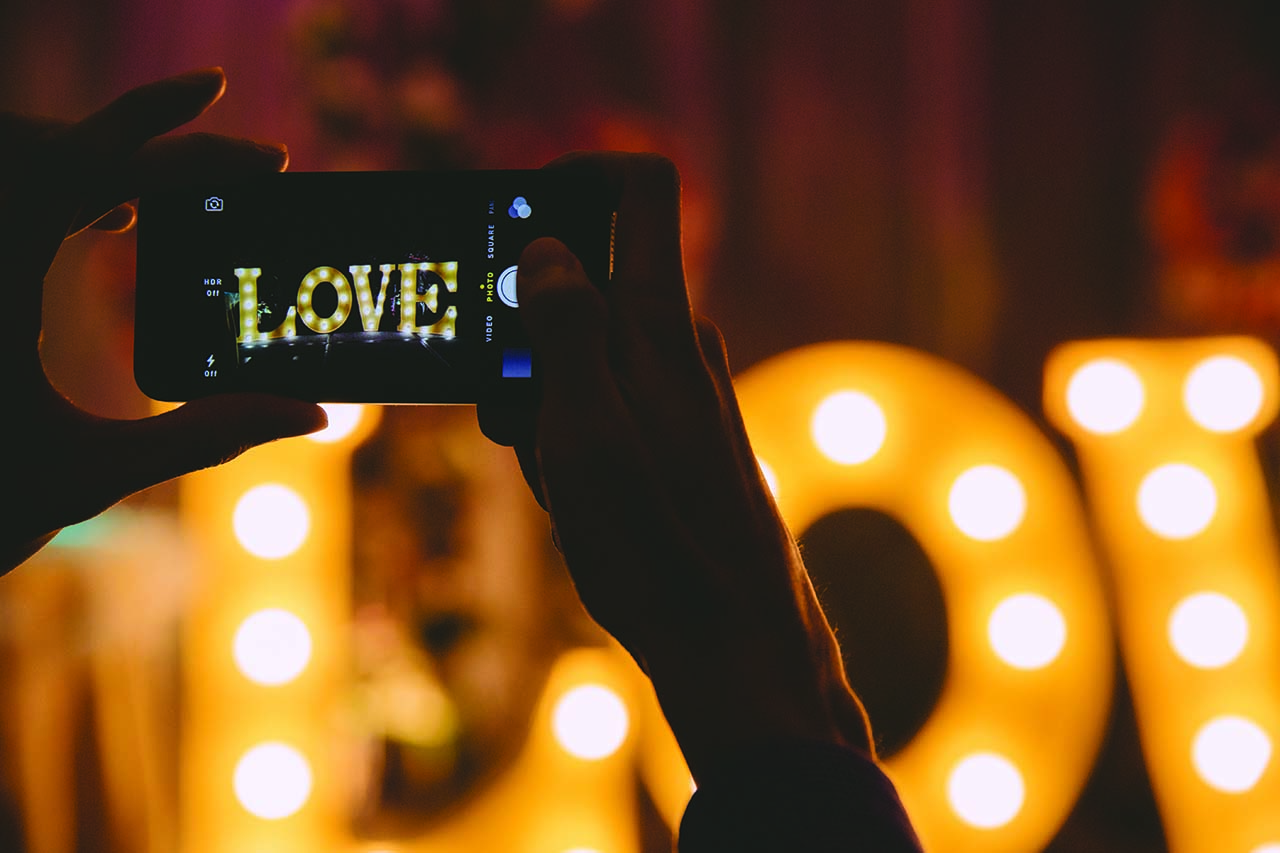 A delectable eight-course meal was served for dinner, and the Yam Paste with Gingko Nuts and Pumpkins was easily the most popular dish. Much to our delight, we received great feedback from our guests. Not only did they enjoy the food and service, they even commented that our wedding was the best that they had ever attended.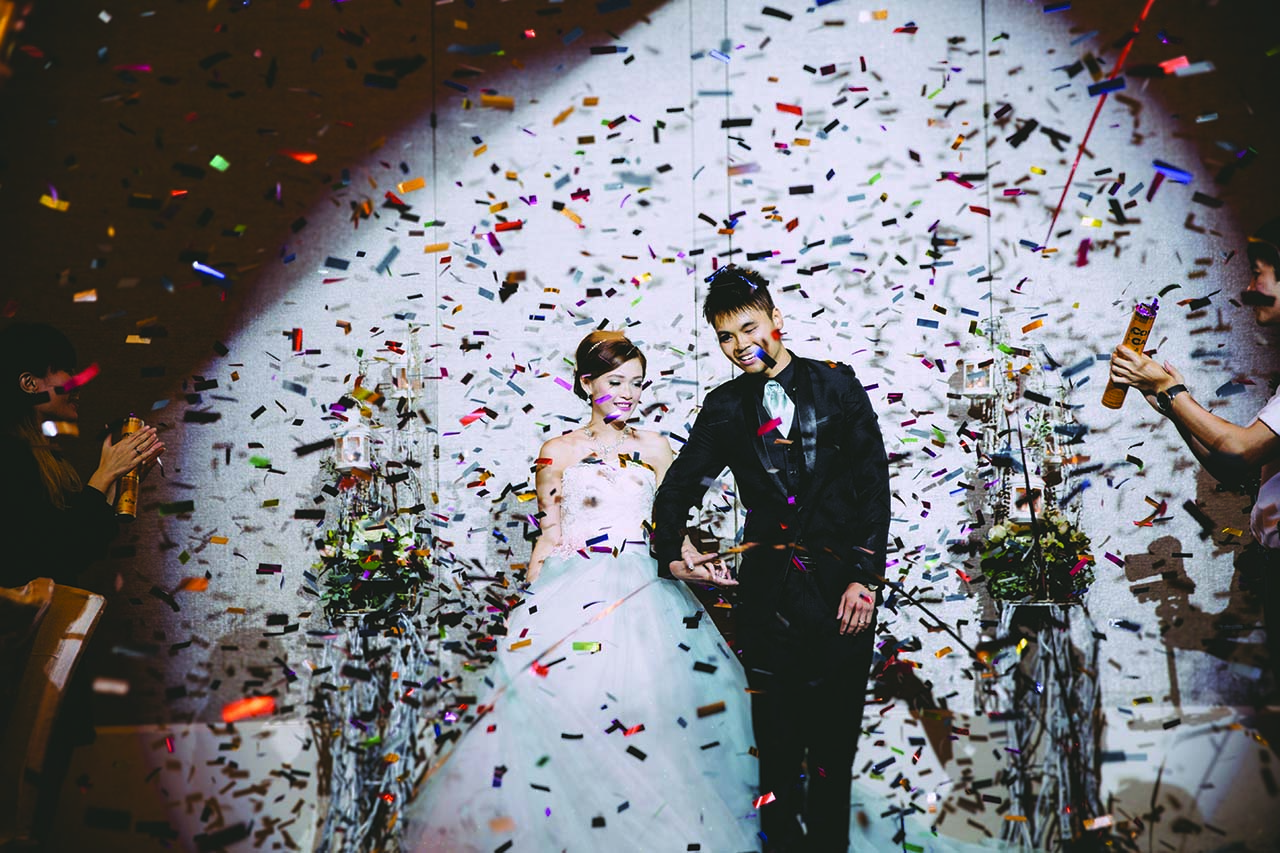 Memorable Moments
Our most memorable moment of the day was definitely our second march-in. We danced to a remix of eight different songs ranging from English and Korean, to Chinese and Hokkien numbers! To give it our all that night, we laboriously practiced for three whole months. We enjoyed ourselves immensely, and felt happy that our dance was able to brighten up the atmosphere and entertain our guests.