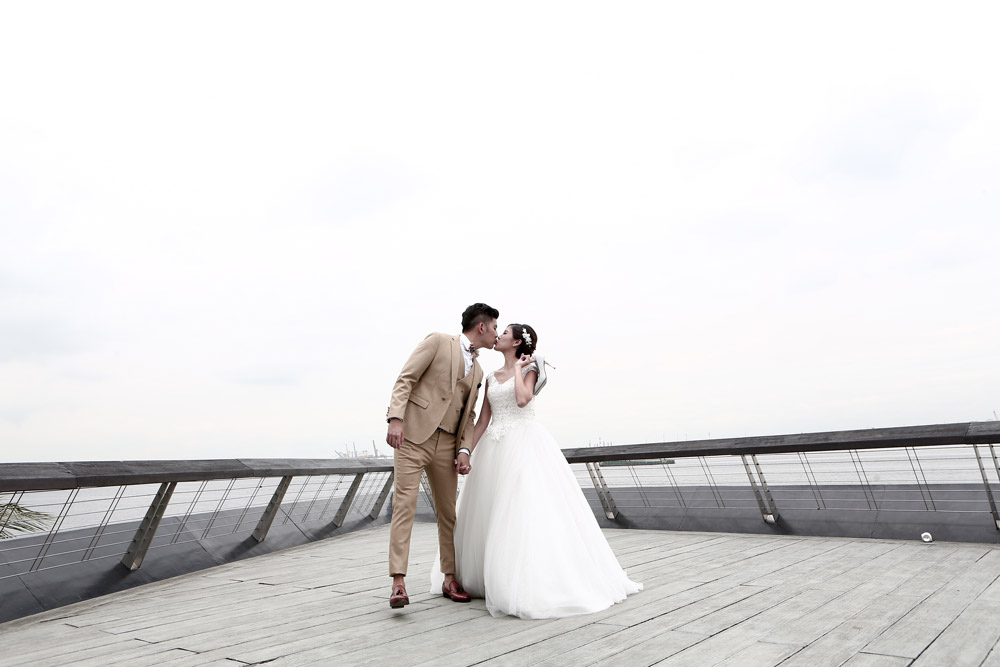 The love story
Joanne: Wee Ter and I met through an online dating app, Tinder. I was in my late twenties and have dated a few guys but it did not work out and I decided to focus on my career while investing in more me time. I was a little tired out by relationships and felt like they were costing my time.

At the same time, Wee Ter was also focusing on his career. He had just gotten out of a serious long-term relationship and was not quite ready for a relationship.

Wee Ter's first message to me was a question asking if the dog on my Tinder profile photo was mine. It was early in the morning and I happened to be at a badminton session. We began messaging and as I was pretty exhausted from the badminton session, asked if he wanted to have drinks on the night itself. He agreed and we met at Khatib ORTO for a beer. I remember walking into the bistro and thinking to myself "Wow that guy looks pretty hot". I was also panicking as I was dressed casually  (polo tee, shorts and slippers due to the badminton session).

Our conversation felt really natural and it felt like we have been friends for a long time. We had fries, beers and chatted slightly over three hours. We proceeded to date for about a year and a half before he proposed.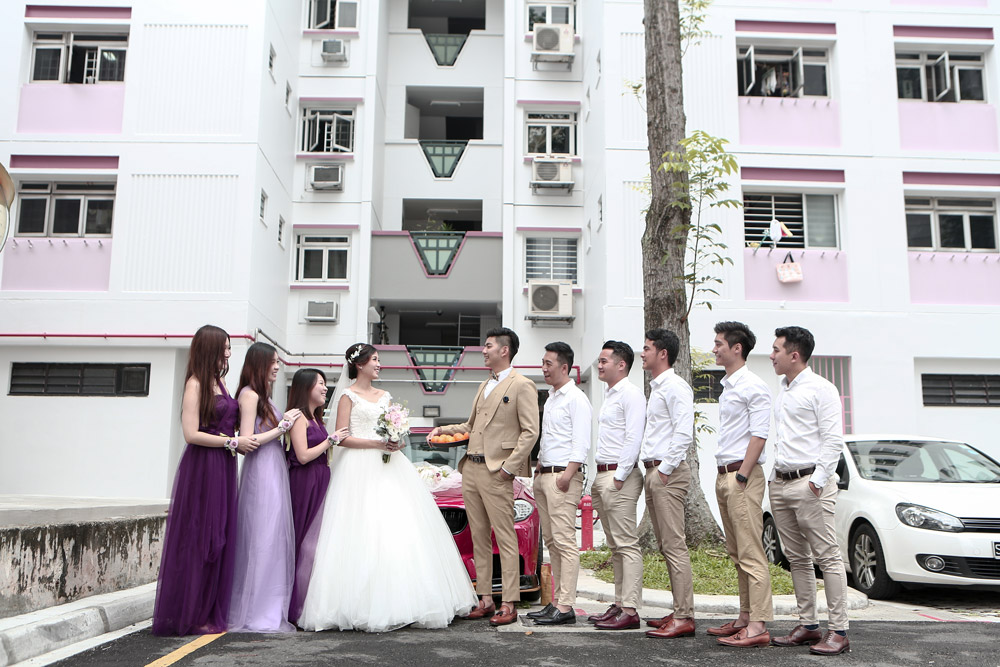 The proposal
Joanne: Wee Ter had suggested having dinner at Sentosa. As we would usually go for a simple meal near our place and it was not a celebratory occasion, his suggestion did have me wondering.

We had some food and drinks and took a stroll by Siloso Beach. We settled for a spot and proceeded to star gaze and engaged in heart-to-heart talks. Being the straight-forward and simple guy that he is, he had simply put the ring on his pink and asked me if his hand looked fine. And this was how I agreed to spend the rest of my life as Mrs Goh.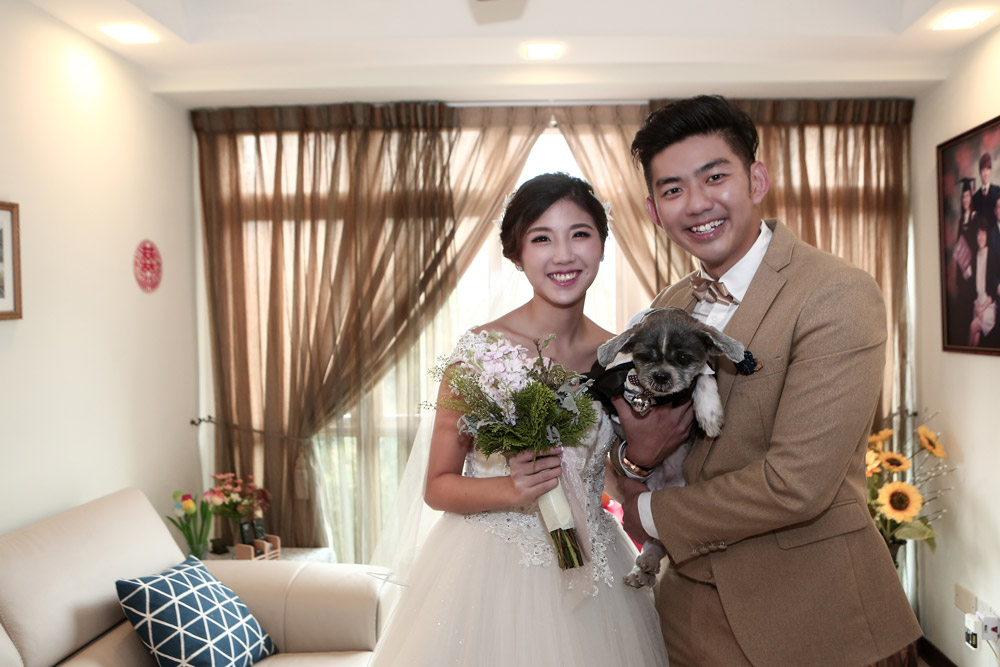 Style of the bride
We did not have a theme in mind and did not really know how to go about searching for bridal boutiques when we eventually stumbled upon Love Story. Upon making an appointment to view their packages, we met the very friendly Christine, who gave us a tour of the place, showed us their signature dresses and proceeded to enquire about our needs.

I have always wanted a backless wedding dress. At Love Story, I tried on a few backless dresses and took up the suggestion to put on an off-shoulder dress – I immediately fell in love with that dress, which eventually became my actual wedding day dress.

We opted for Love Story on the same day as our appointment as we were very comfortable with their service. The staff were very reassuring and I did not have to worry about finding a makeup artist or a videographer. Both my husband and I were also satisfied with the boutique' selection of suits and gowns.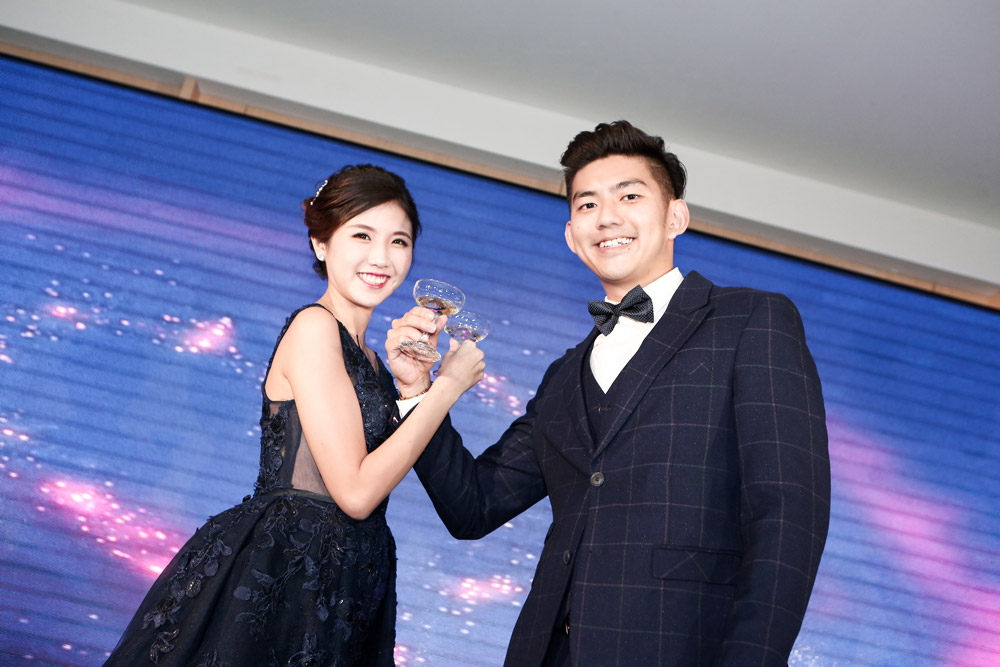 The reception 
Our wedding reception was planned by Shyeu from Cinderella Dreams. We were browsing their Instagram account and had chanced upon a few themes that we love. The wedding reception was set up very promptly and left many guests impressed.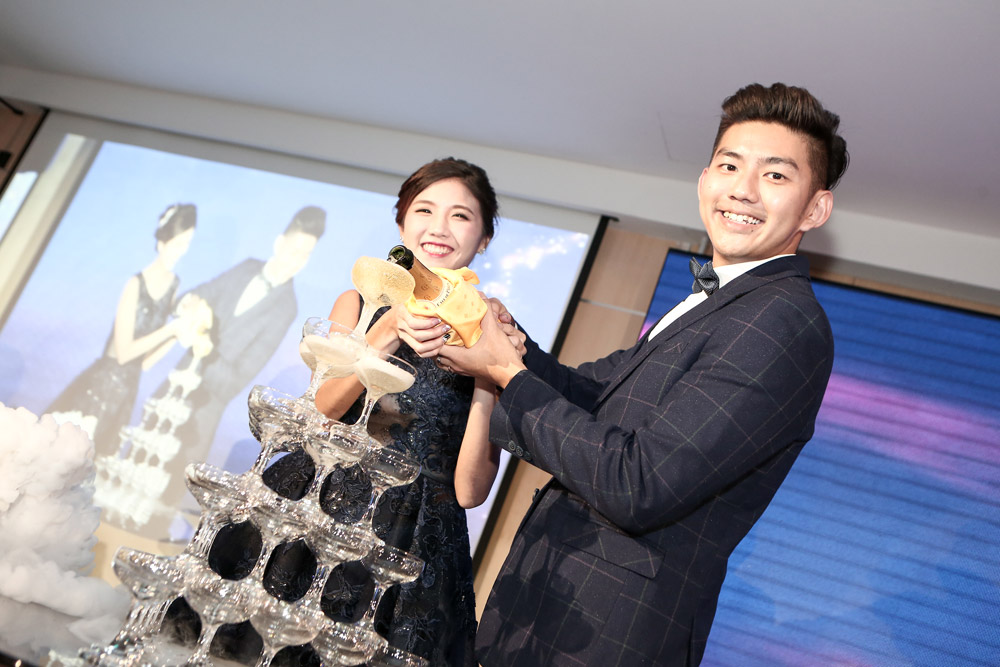 In line with a simple wedding, Wee Ter and I were committed to an affordable dinner banquet. As several of our friends had hosted their banquets at Qian Xi Lou, we decided to give the establishment a try. We met Torrance from at one of the restaurants at Farrer Park and was told about the recently-renovated ballroom. Not only was the venue pillar-less, it could accommodate our need for twenty-five tables and was fitting of our budget. The restaurant's food was also highly vouched for by our friends, making Qian Xi Lou our unanimous choice.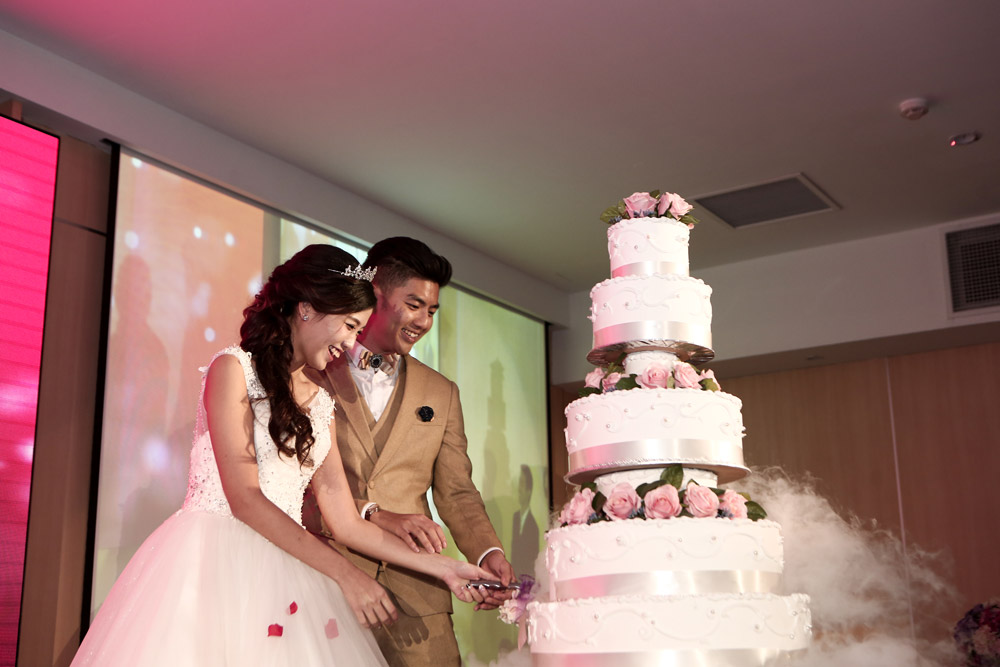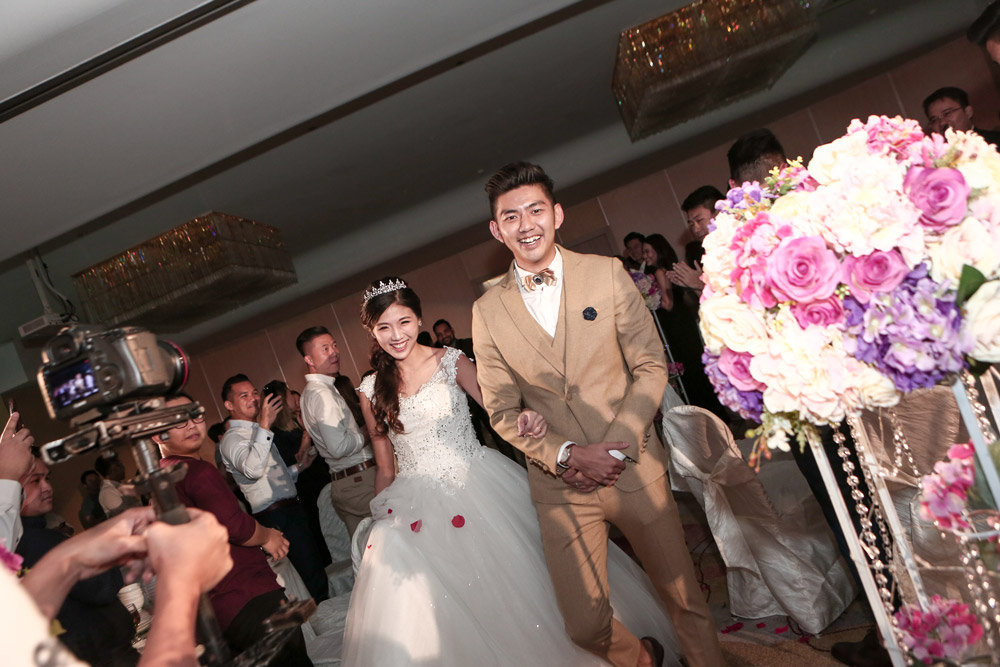 One of the most memorable moments will have to be when we were sneaking a peek at our wedding video through the doors, right before our second march-in. The realisation of us being officially married hit us and resulted in a surge of excitement to start our life as together.